From New York to Taipei: Learning About the Consumer with Jimmy Wu of INVINCIBLE
Almost a decade ago, Jimmy Wu picked up from his adopted home of New York City and returned back to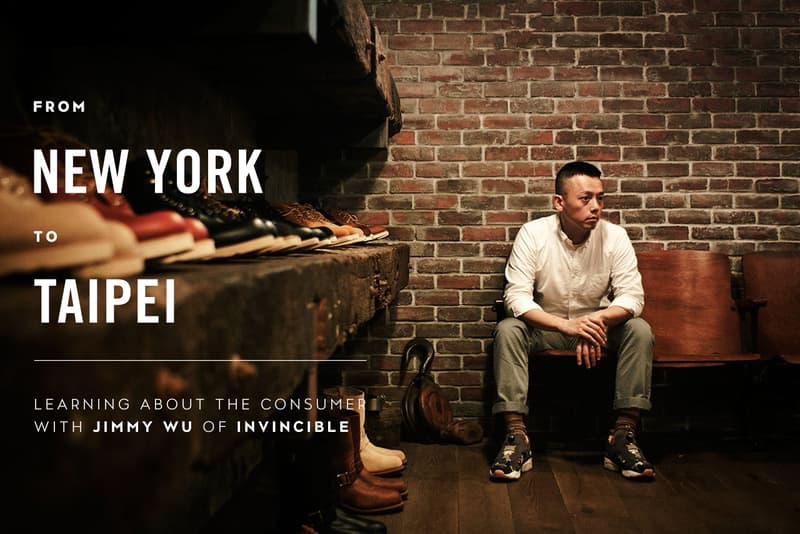 1 of 14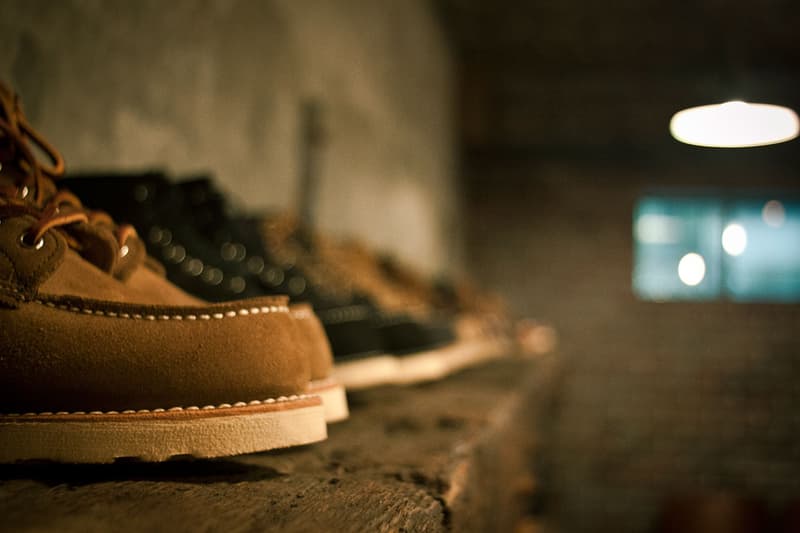 2 of 14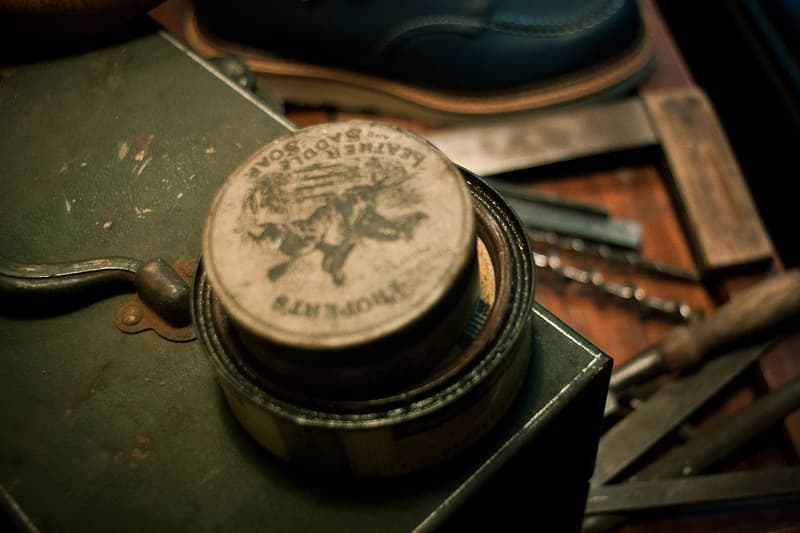 3 of 14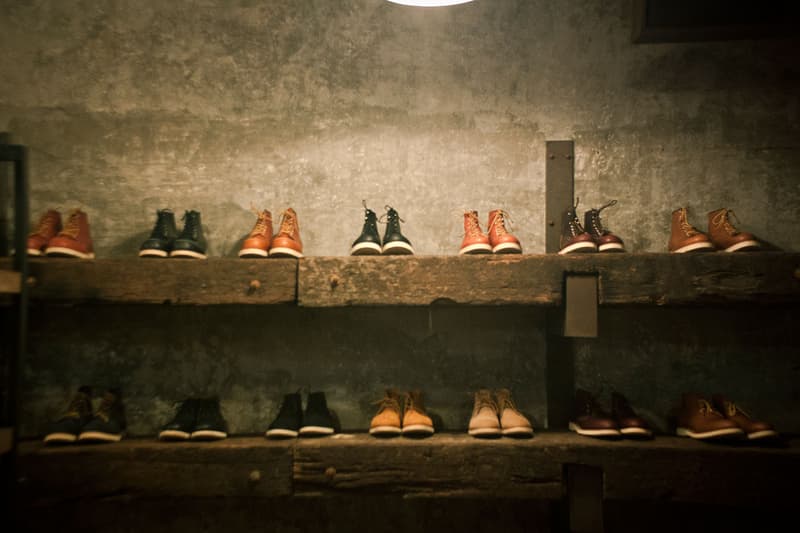 4 of 14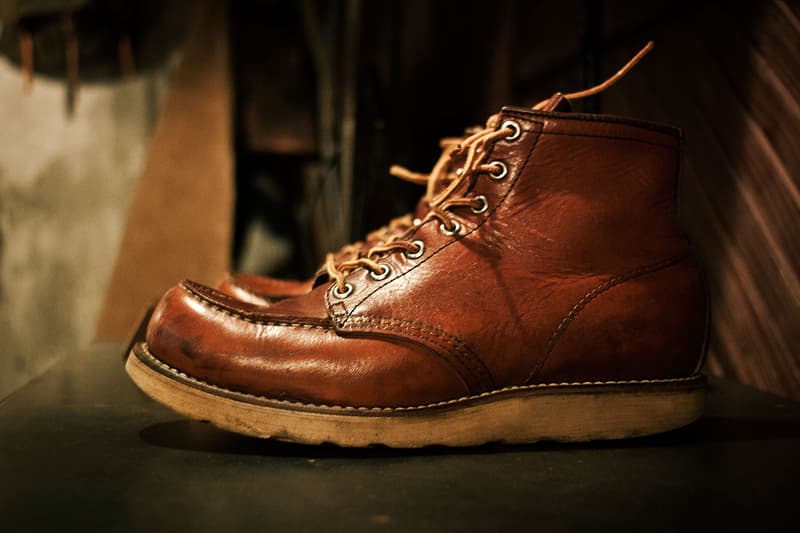 5 of 14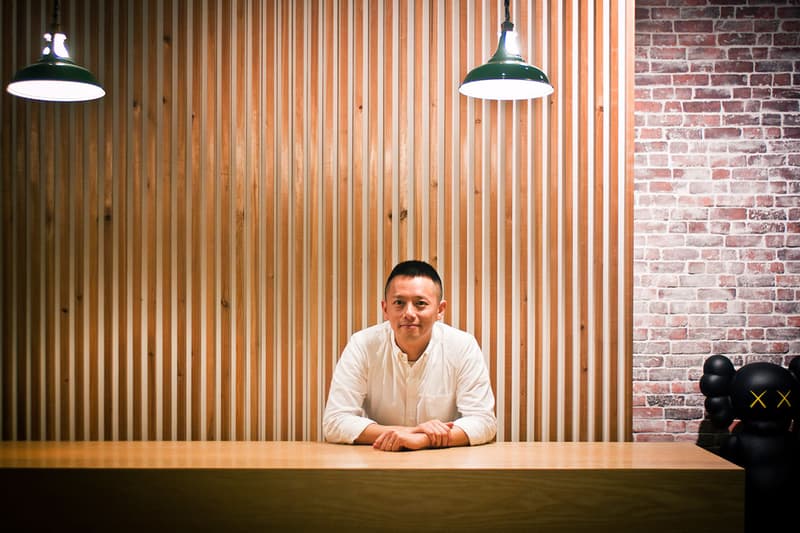 6 of 14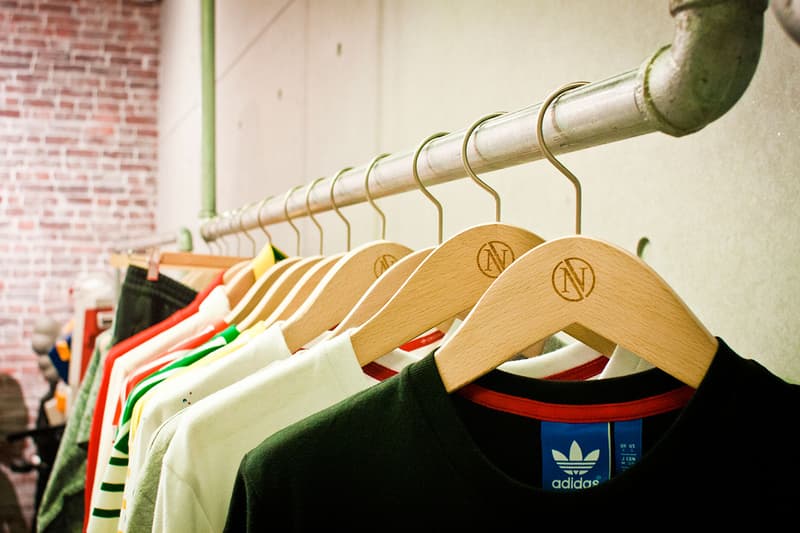 7 of 14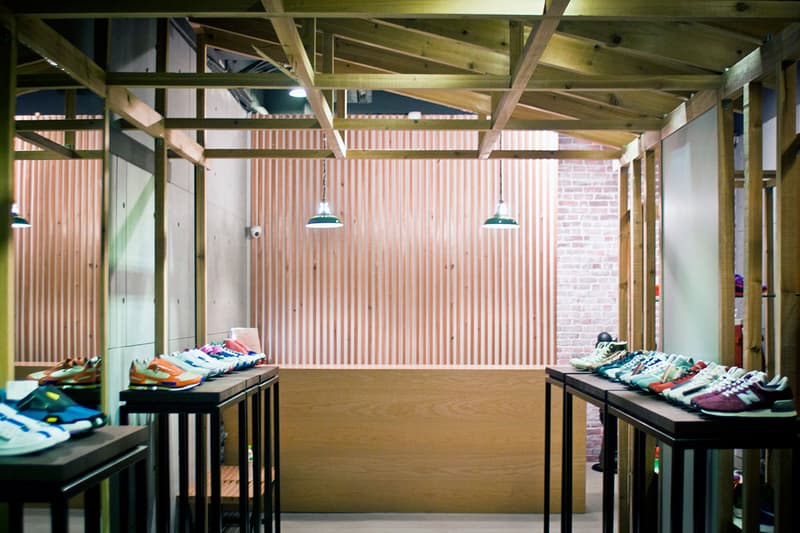 8 of 14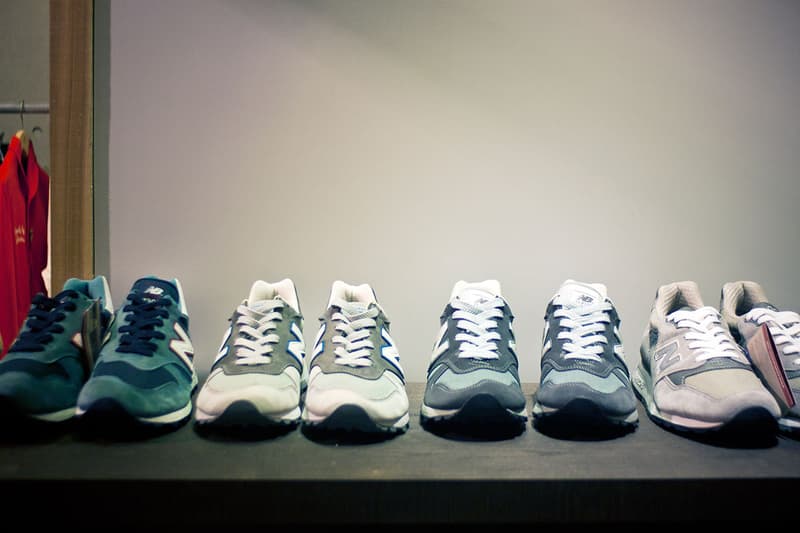 9 of 14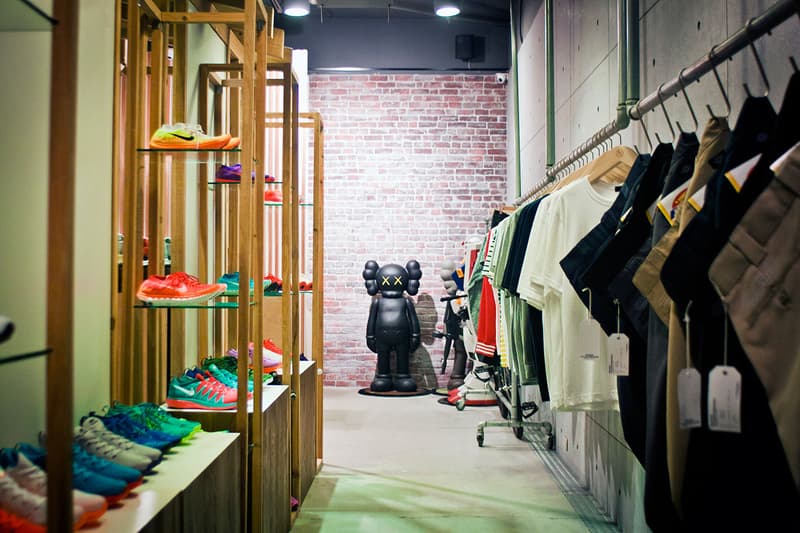 10 of 14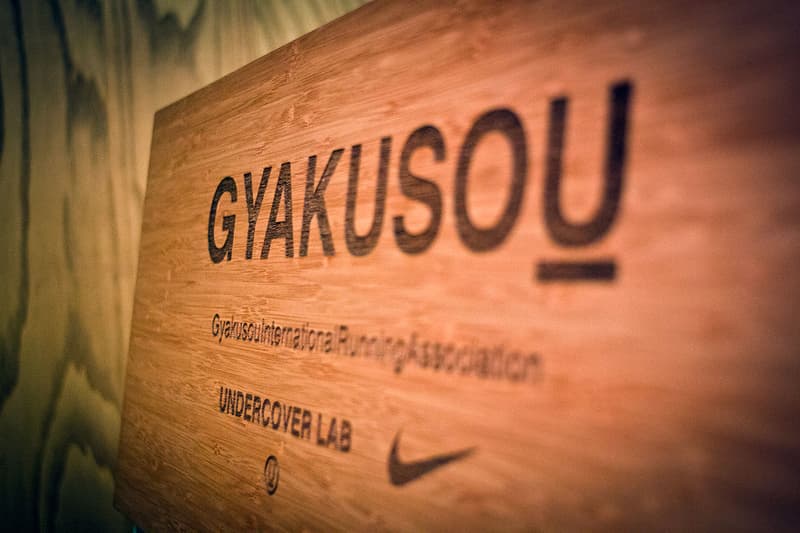 11 of 14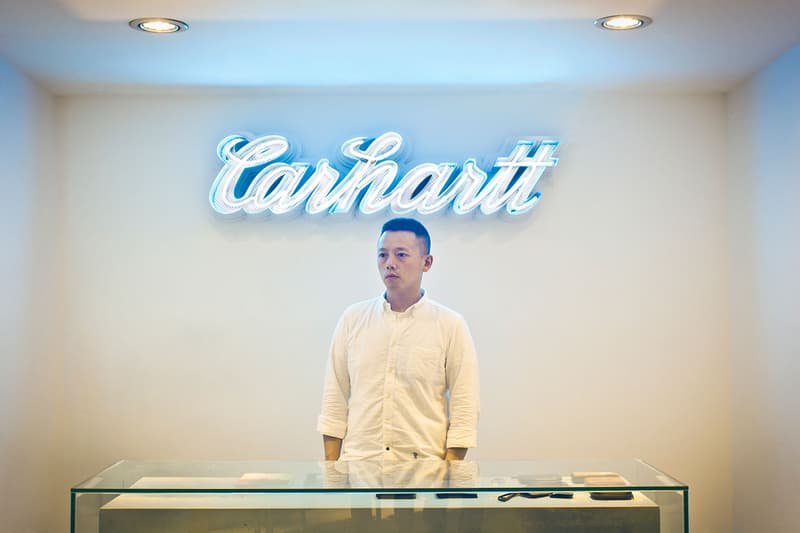 12 of 14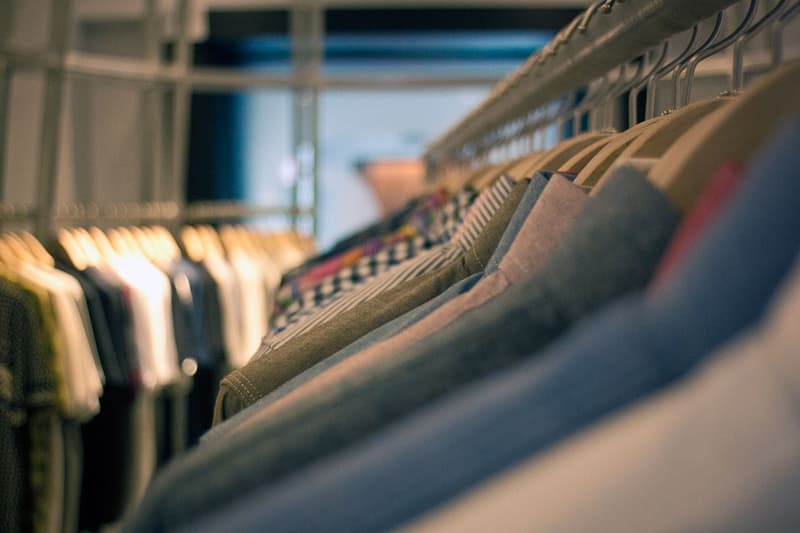 13 of 14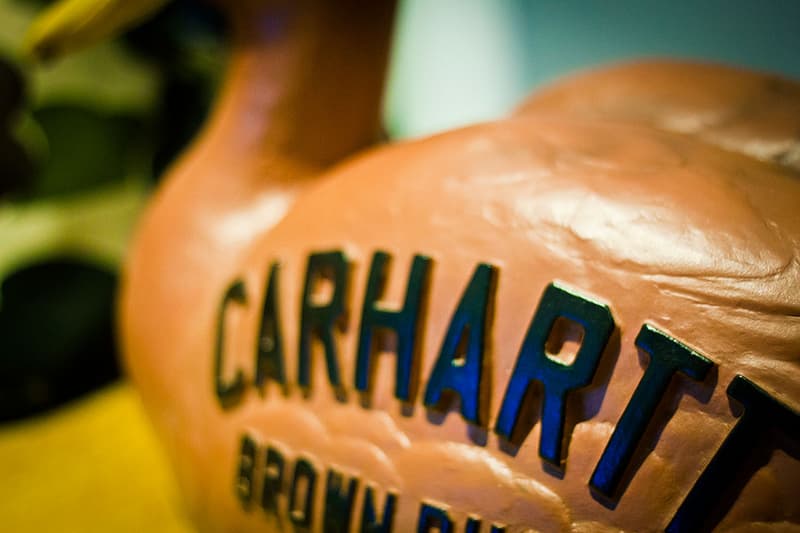 14 of 14
Almost a decade ago, Jimmy Wu picked up from his adopted home of New York City and returned back to his native Taipei, Taiwan. With the idea of sneakers fresh on his mind, he set out to open what is largely known as one of the region's premiere streetwear retailers in Invincible. For many years, Invincible held it down as one of few places outside of Japan for the likes of OriginalFake, Deluxe and it has also been on the receiving end of many collaborative projects from numerous major footwear brands. But this road to success wasn't an easy one for Wu. Leaving the comforts and an ability to relate with the local market's consumer trends, there was a definitive learning curve upon returning to Taipei. We had the opportunity to speak with the entrepreneur — who also oversees Carhartt and Red Wings — about some of his thoughts on retail in the region and the cultural effects brought on by South Korea.
---
---
The Art of Reselling
I first got into this business because I was big into collecting and buying sneakers. But the game has totally changed since. I remember back in the days people would line up to buy sneakers they would wear; there wasn't so much of a resell game and now that has changed a lot. Like I said sneakers got me into this business, I came back to Taipei from New York eight years ago to start my business cause there wasn't really any boutiques that sold something lifestyle-drive plus sneakers. I'm trying to bring something that I really like to my hometown. I think in the beginning it was really tough, especially the first two years – my mindset and my mentality, what I felt would work obviously didn't in Taiwan.
---
---
The Balance of Offering Something Different & Consumer Desire
I think it's very important to stay relevant and to know what the next generation wants, and what's attractive to them. But I think my role as a retailer is to find a balance. I'm over the age of 30 now and what I appreciate now, what I think could be dope, it's perhaps something the next generation will feel down the line. I'm trying to build that bridge and I'm trying to offer them something that could be a little bit inspiring, a little bit intriguing. I'm not feeding them with 100% what they want, I'm trying to find a balance. I think that's the fun part of it too.
---
---
The Changing Taiwanese Market
In Asia at least, I think the younger generation is paying more attention to footwear and sportswear like Nike, adidas and New Balance. When I first came back eight years ago they were paying more attention to apparel. Now it's the opposite. They're willing to spend more money on footwear and less on apparel. That obviously has to do with the fast fashion brands. It has a global impact and Taiwan has also been impacted by that. That also changed my strategy with my Invincible store because when I first opened it was 90% apparel, 10% footwear. So footwear used to be an accessory to my store, now it's the opposite: 10% apparel, 90% footwear. To change with the times, it became a dedicated footwear store.
---
---
Footwear Design's New-Found Direction
For sportswear brands, when they design a performance shoe, performance comes first. But when they start mocking up the colorways or the fabric, they know at least half of the consumers buy the performance shoe not to play ball, but it's really more of a trend and a fashion statement. They know that too, but I think it's interesting that if people can relate it back to having that sense of fashion in sneakers as well as performing in it.
---
---
Maintaining a Brand's Identity in Different Markets
When it comes to having stores for both Red Wing and Carhartt, I respect the tradition a little bit more and try to build that understanding. Having the locals understand what the brand is trying to preach and its heritage are important as they're the core foundation of the brands. It shouldn't be changed because it's in a different market. I think it's important to build that solid foundation and start to grow at a slower pace.
---
---
The Hybrid Culture of Taiwan
I think it's sad to say but despite the country having its own culture to be proud of, we really look to other peoples' culture for inspiration. We are fascinated by Japan, Korea, U.S., Europe, whereas I think why Korea is so successful now is because they're really rooted to their culture. Obviously there's a lot of foreign brands in Korea but there's definitely a big group of people that respect their local culture. Whereas in Taiwan, they're really influenced by Japan or by the U.S.; what other brands are doing. So it's really kind of tough to build their own identity, where they can really be on a global scale and say this is a Taiwanese brand, and this is what it represents.
---
---
The Difference Between Brick & Mortar and Online
The main difference between brick & mortar and online is the shopping experience. No matter how great the site is or how good the product is, it's about how it all works together. Buying product is just a few clicks away. But visiting a store, the shopping experience is all part of memory. That's really important to me. MR PORTER is a site I visit almost everyday to check out their product. I don't necessarily buy, but I think they're doing a fantastic job without doing a physical retailer. The way they present their website and layout, it's beautiful. It's a whole different experience, but it doesn't necessarily make them less credible because they don't have a store. It's all about presentation.
---
---
The Power of Korea
When I was growing up in Taipei, we were more influenced by Japan, but I would say for the last three or four years Korea has come up really strong. It's not just fashion they're strong at, but also in terms of business and the way they package their artists and celebrities. Other than the formula, they're very good at long term planning. They really do look at things 10 years ahead. It's something that you don't really see. When promoting an upcoming artist, they put them through the relevant schooling to prepare them. I think Korea is one of the most influential countries now in Asia, I feel the sneaker game has a lot of momentum and I don't see it dying down. In Taiwan, it's more like "hey you look good, you can sing. Somewhere down the line a scout would pick you up and start to train you."