The Mecca of Streetwear: Dissecting Fairfax's Place in Street Culture
Fairfax Avenue has been an iconic street in Los Angeles for the better part of the last century.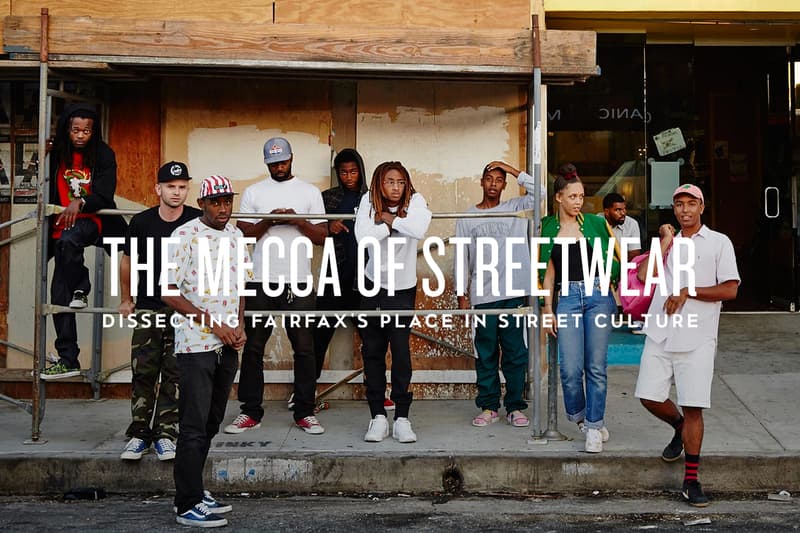 1 of 18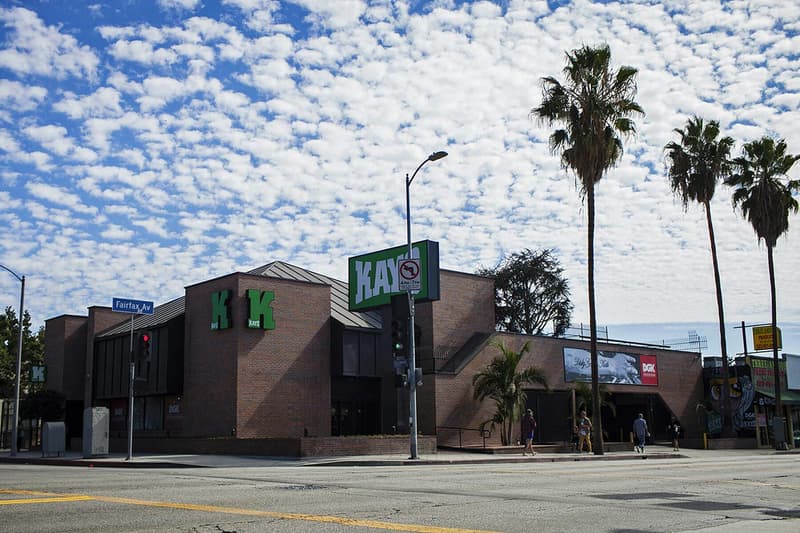 2 of 18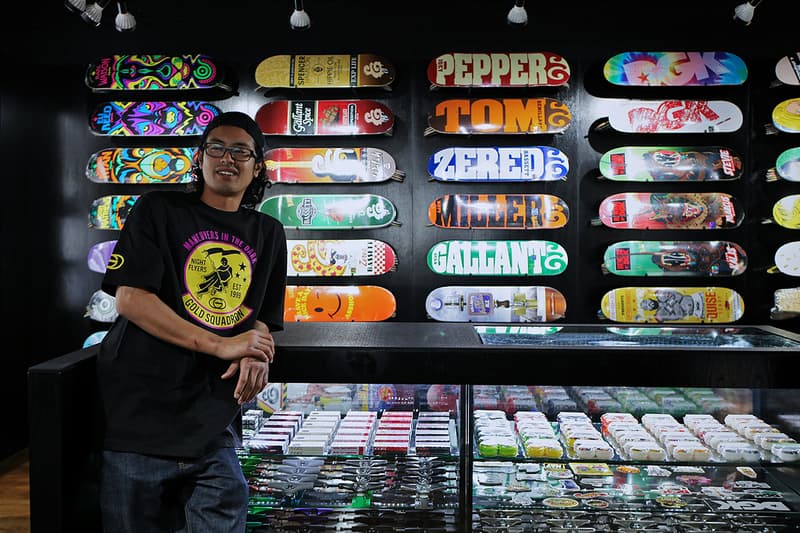 3 of 18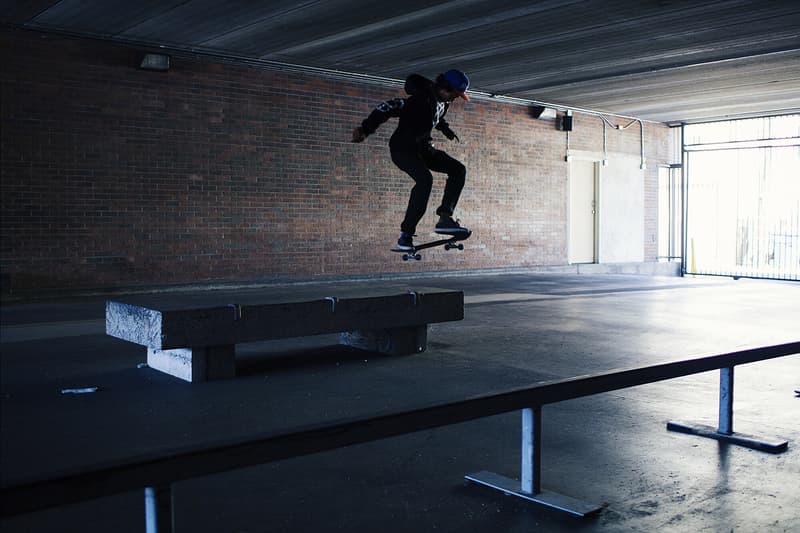 4 of 18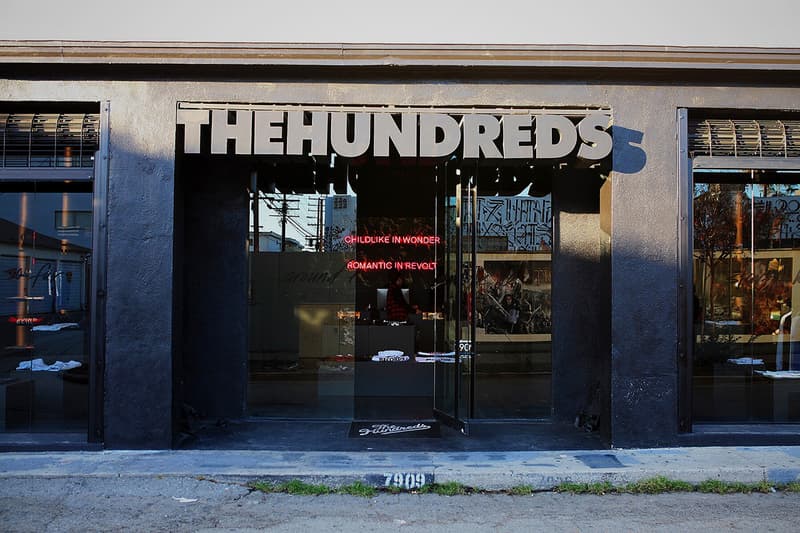 5 of 18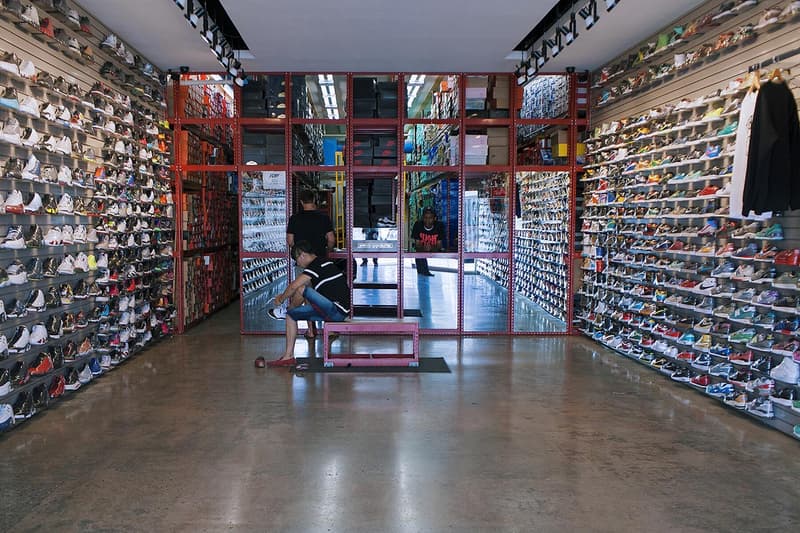 6 of 18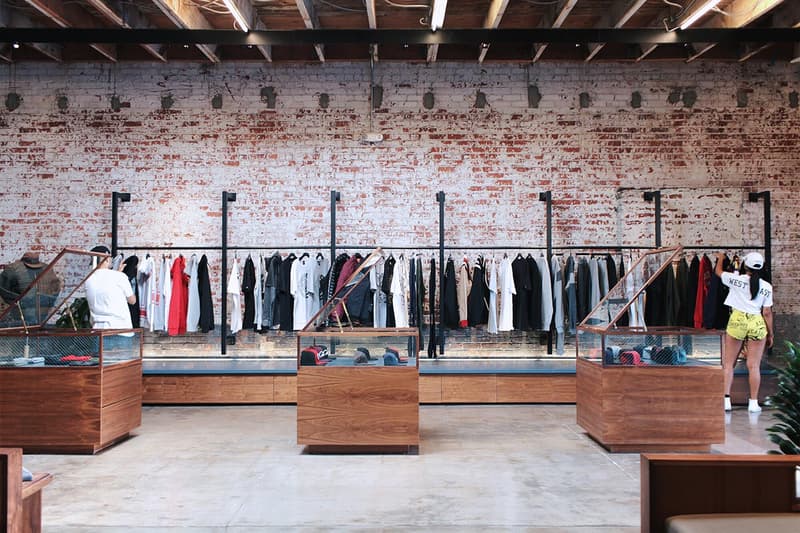 7 of 18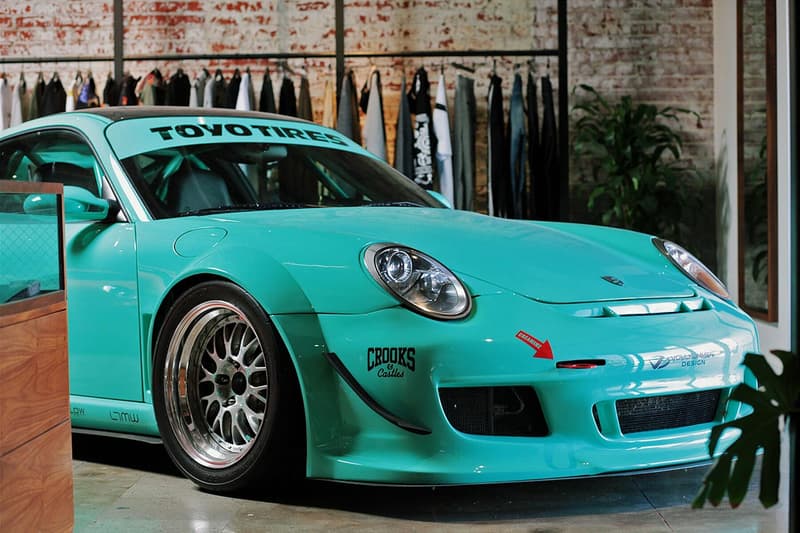 8 of 18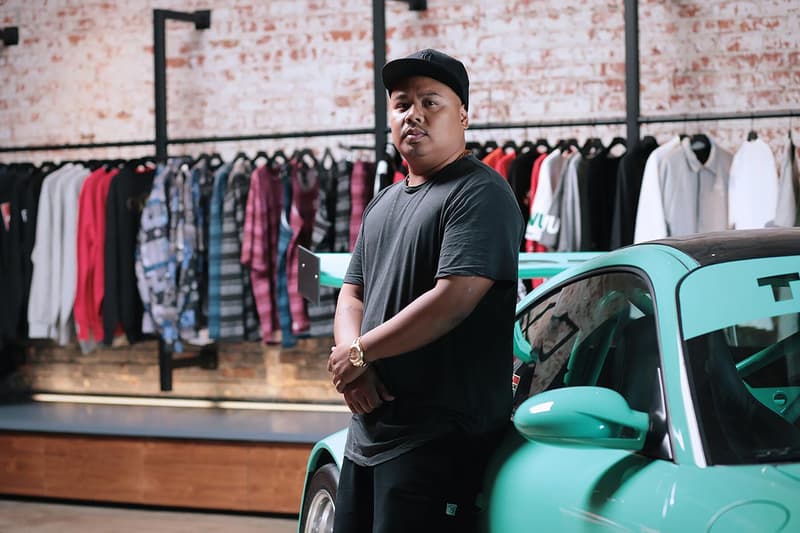 9 of 18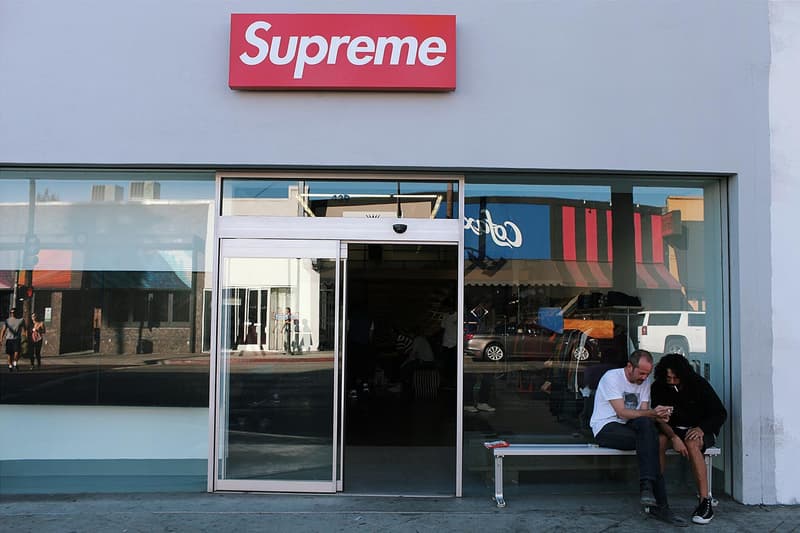 10 of 18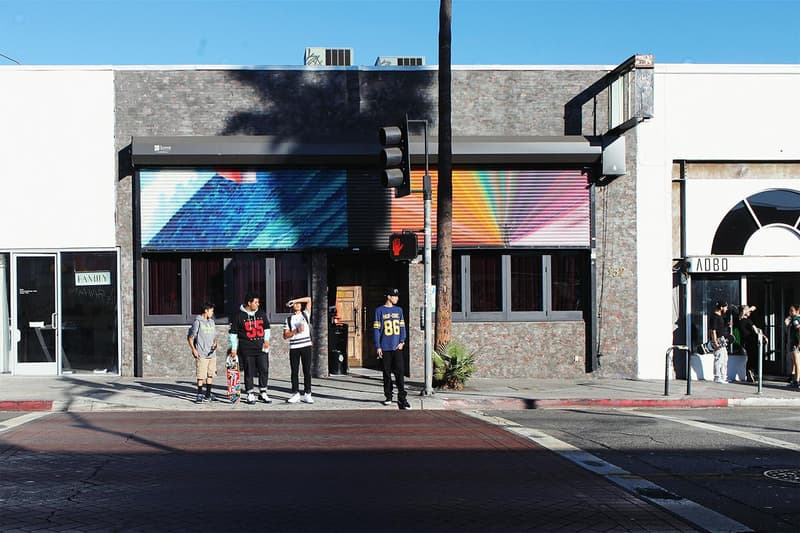 11 of 18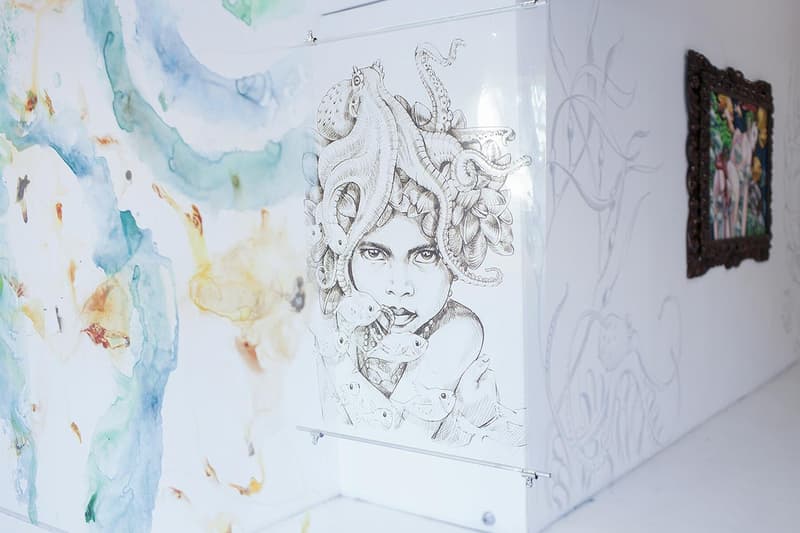 12 of 18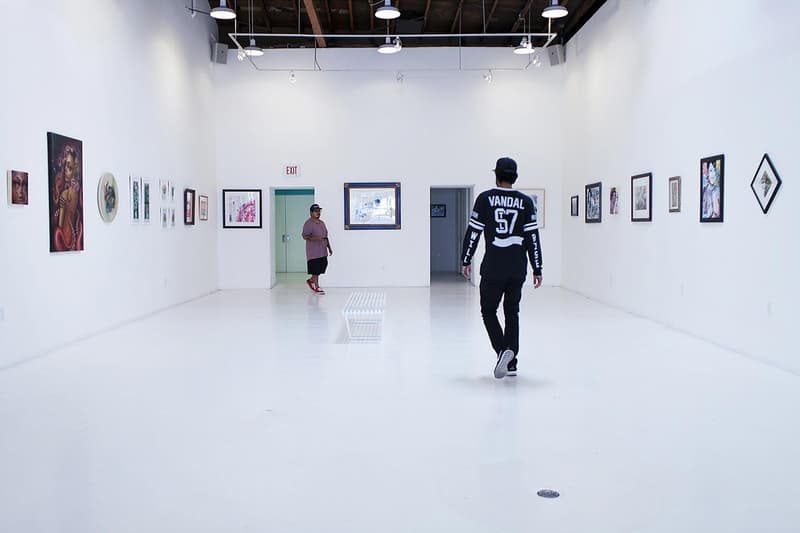 13 of 18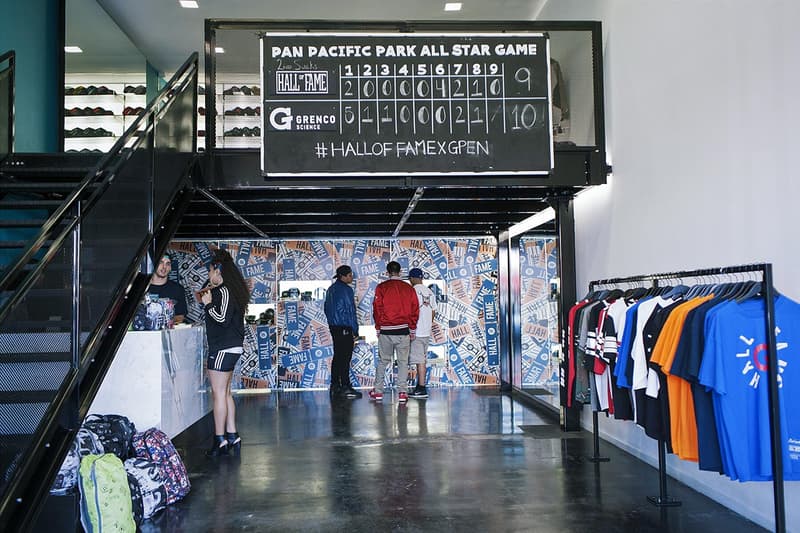 14 of 18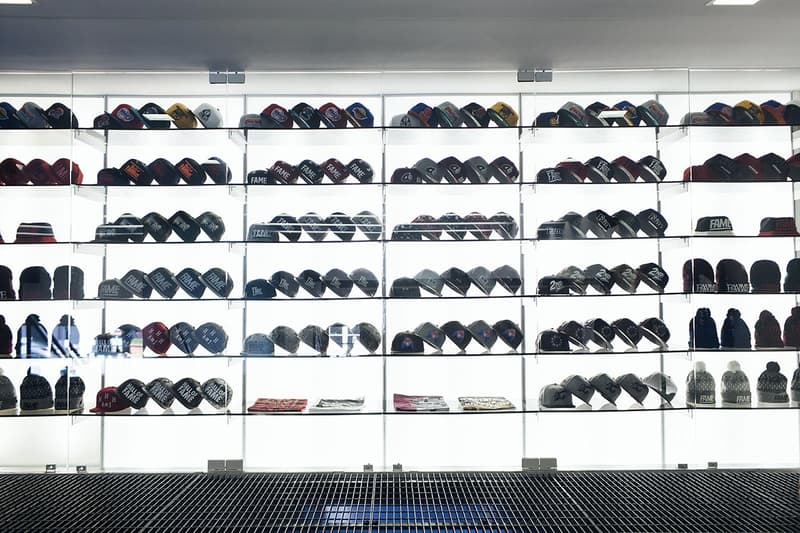 15 of 18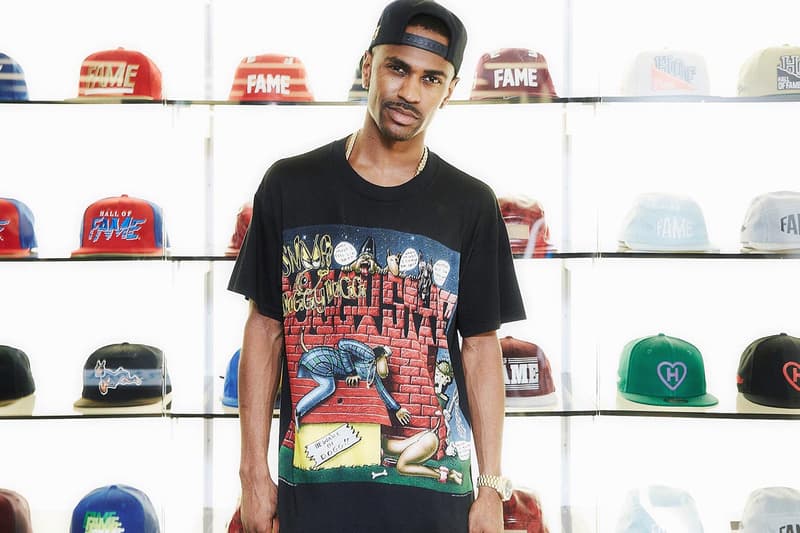 16 of 18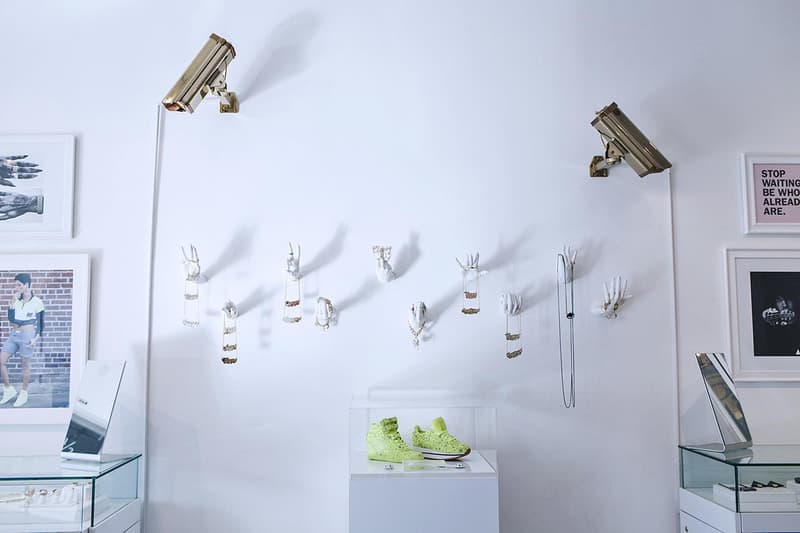 17 of 18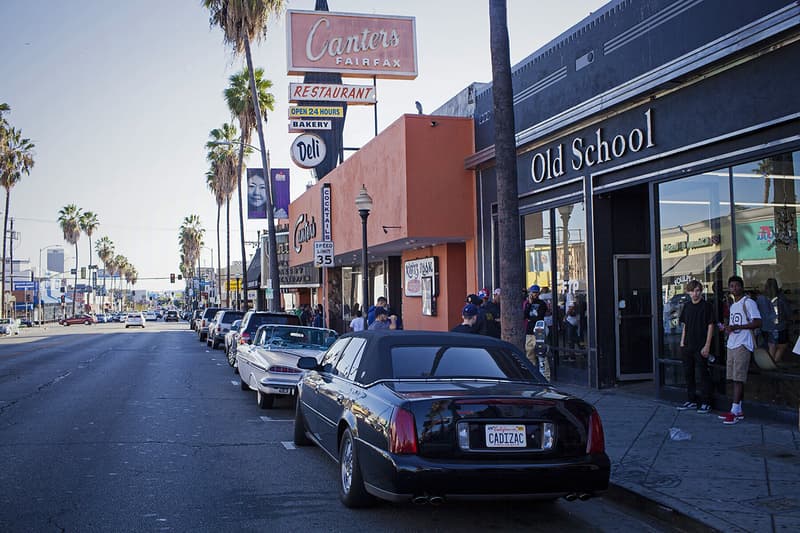 18 of 18
Fairfax Avenue has been an iconic street in Los Angeles for the better part of the last century. The Fairfax Village area has historically been a neighborhood for Jewish immigrants, yet in recent years these humble roots have become less and less visible. Fairfax is now famous for another reason, street culture. These new "street" origins for the block can be traced back 10 years ago to the opening of Supreme and Reserve, which helped turn the block into a low-key hangout spot for skaters and those who represented the culture. This also began to legitimize the area as a viable place to set-up shop. It didn't take long for landlords to capitalize on these new retail opportunities coming in and the increasing rent costs and leading to the closure of more traditional neighborhood mom and pop shops. Meanwhile, successful openings for The Hundreds, Diamond and Flight Club furthered established the area as arguably the mecca of street culture.
Momentum was building and those close to the block felt a real movement and subculture brewing. These new successes on the block paralleled the increasing success of streetwear as a whole. As a proliferation of new brands appeared in the market, so did the number of men's clothing stores lining Fairfax. However, the momentum started to spill over beyond just men's fashion. People interested in the streetwear movement shared other common interests. This led to the opening of relevant art galleries like Known Gallery, Melody Ehsani's women's store, Legends Barbershop and gastropubs like Plan Check, essentially making the block a one-stop shop for establishments who largely flew in the face of traditional big box corporate culture.
The mainstream transition of street culture in today's society is clearly visible when you go to Fairfax and see the increase in traffic and tourism. Today, a core part of the block is almost completely lined with spaces that are affiliated with street culture. This popularization of the block has created ambivalent feelings for me; the neighborhood is now a far cry from the hangout spot for those "in the know" as it once was. As I reflected on the current state of Fairfax, questions arose and I wondered how key figures on the block felt about the subject. I had the chance to catch up with a few people who had successful store openings in Fairfax Village: Bobby Hundreds (co-founder of The Hundreds), Brick Stowell (Odd Future's management) and Dennis Calvero (co-founder of Crooks and Castles). Check out their insights on the infamous block below as we dissect Fairfax's significance to street culture.
---
"Fairfax, the name alone just has substance. It seemed like one of those neighborhoods that was becoming a little bit trendy but still had some of those old roots." – Dennis Calvero on choosing Fairfax for their flagship location
---
Why did you choose to open up your store in Fairfax Village?
Brick Stowell
Fairfax was really the only option that made sense. The [Odd Future] guys all used to work at Reserve. Tyler interned at Freshjive, so they were always hanging out on the block. Reserve gave these kids a legitimate place to work and hang out at. Then HUF closed down and this place was empty, so when the opportunity came we had to take it.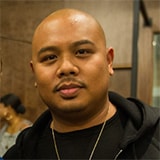 Dennis Calvero
We used to be open around the corner on Melrose. BAPE was opening up there at the time and the Melrose store was actually a successful store for us, but we always felt like we wanted to be on Fairfax. I mean, Fairfax, the name alone just has substance. It seemed like one of those neighborhoods that was becoming a little bit trendy but still had some of those old roots.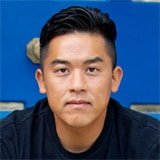 Bobby Hundreds
We wanted to remain central to LA, but not tied to any particular destination or hip neighborhood. At the time, La Brea and Melrose were the centers of LA's street cultural universe, but Supreme had opened its LA location on Fairfax, and then the Reserve bookstore came on board. Suddenly, this quiet Jewish village looked prime. Fairfax and Rosewood was near the action, not yet exploded; but we felt momentum there. It was somewhere we could own and call home.
---
How has Fairfax changed in the last several years?
Brick Stowell
It used to be you just go to chill with the people at Supreme or The Hundreds. Now there's all of these figures here you can come down and see… Guys like Anwar, guys like Tyler or other members of Odd Future. It's become this culture hub and it's gone from unknown to worldwide. I call this the streetwear hall of fame. There's no other street that's like this in the world. You can come here on any given day and see somebody like a brand owner, professional skater, musician or models. It's gotten to the point where people come down here to see somebody or be seen.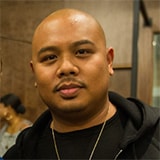 Dennis Calvero
There's all these new stores lining the block, some I don't even know what they are. The one thing that is good, is that the core brands of streetwear and the guys that have been around for a while are here. The Hundreds is here, Diamond is here, Supreme is here, and now we're here. Also the cool restaurants are coming on board – Animal opened up a few years ago and it's been a success for them and it's added this new type of food niche. Plan Check also opened up and with it an amazing space, good food, and a nice bar. The cool thing about them is they're reaching out and they're looking to work with guys like us. The block has grown rapidly in street culture, not just streetwear.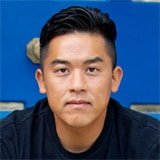 Bobby Hundreds
In the beginning it was raw. Fresh. And exciting. We all knew something big was happening – the brands, the kids in line… Yet, there were no rules, no map. We were making it up as we went along. It was so creative and history was being made every day. I remember it being a much more positive and encouraging time for Fairfax. The community was small, but largely supportive of each other. We were a united front against the mainstream. Now it's opened up to a broader audience. It happens, but isn't that the point? The next generation of youth who discovered the block had been trained by their older brothers, but now they wanted more. Some of them started their own brands, inspired by what they had experienced. Some opened shops of their own. Famous people started visiting Fairfax, and then the craziest thing happened. Fairfax started making people famous.
---
"There are so many new kids, new shops and brands, that it's hard to maintain familiarity or community. In many ways, Fairfax is not unlike a typical outdoor shopping mall now." – Bobby Hundreds on the growth of Fairfax
---
Do you think it has changed for the better?
Brick Stowell
I think so. Some kids are probably saying the block is played out now. But I mean, I'm 28 now; I remember what it was like in my early 20s when you get salty about how things change. It's positive growth. Granted this is low-key an outdoor mall now. It's fine, look (points at Tyler, the Creator) he's still here. The growth of the block can be both positive and negative, but the point is to be successful. There is that tourist vibe now but that's good for everyone's business.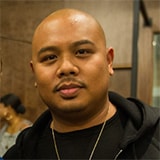 Dennis Calvero
I went to Japan in 2000 and saw that there was neighborhoods full of these indie shops full of street culture, music, food, and then you go to another neighborhood and it's got a little bit of a different vibe and I feel like now LA has that too. It has these destination spots to hang out in. We get a bunch of customers that have traveled six or more hours and they come up and check out all the shops and get a full serving of what street culture is all about. There's little bits of different flavor all in this one block but it all originates from different areas. Supreme is from NY, we're from LA and OC, and Diamond brings the SF vibe, so I think it's cool. If I was younger and trying to get into something cool or find something to be a part of, I would spend a lot of time down here.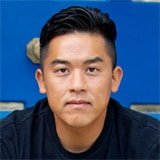 Bobby Hundreds
As far as making people money? For sure. With respect to the culture and community? I'm mixed. I think a lot of that beautiful creativity that welled up on Fairfax in the early years is now diluted with commerce. And the scene in general is much different now. Streetwear is the mainstream, the norm. There are cliques and politics that work against the vibe. There are so many new kids, new shops and brands, that it's hard to maintain familiarity or community. In many ways, Fairfax is not unlike a typical outdoor shopping mall now, which has its advantages and drawbacks. It's really cool to see what's become of that street, but I'd be lying if I didn't say I'm a little heartbroken too.
---
Where do you think the block is heading? Will it continue to grow?
Brick Stowell
I think it'll continue to get bigger and bigger. But, there's still going to be the rawness, you're still going to go into Supreme and get the Supreme "cool guy" vibe. You're still going to go into Odd Future and get the OF vibe. I do think in a couple years it'll burn out, but that's just what happens. It's progression, things change, blocks change. It's also a whole different wave of youth – guys that are over 30, they look at this shit and they're intimidated by it because they're not really a part of it anymore.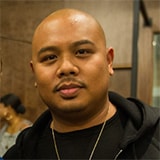 Dennis Calvero
I don't know as far as space what else is out there, but I'd like to see a lot more growth around Beverly or around the corner on Melrose. I think there's going to be growth within a whole five-mile radius of Fairfax.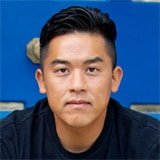 Bobby Hundreds
This is daily discussion on Fairfax. Right up the way is Melrose Avenue, which had its time in the '80s. Melrose has certainly lost much of its magic since hair metal and New Wave, but it'll never die. The same can be said for many popular culture hubs around the world that have manifested into touristy shopping destinations over decades: Haight, Harajuku, Carnaby Street. Fairfax may never have quite that same spark as it once did, but that doesn't mean it's worse off. It's just different.
---
"You should be comfortable in your environment. Once you feel like you're getting pushed out of an environment, that's when the realness or the rawness of a cultural movement goes away." – Brick Stowell discussing keys to success on the block
---
What is the significance of having a neighborhood so concentrated with street culture?
Brick Stowell
I personally think it should be more spread out. Now it's just like a one stop shop for everything and there's not that self exploration in the city and the satisfaction of finding something on your own. That's what my generation is like, the generation of going to find a magazine at a weird random skate shop or a random record store. Kids don't actually do their homework on their cities anymore. Kids don't have the knowledge about what they surround themselves with. To have an opinion, or to be a hater, you better know about that shit. You can be a hater but just be able to really speak on the subject. There can be some kid on the East Coast that's like, "Fuck Odd Future! Fuck The Hundreds!" But you've never been here and chilled. You shouldn't judge something if you haven't even caught a real vibe and you're just going by what you see on the internet.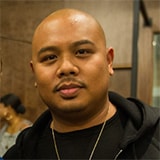 Dennis Calvero
It's a good interactive space. It's a place where you can get a lot of independent culture when it comes to fashion, food or art. Kids can kind of look at people here they admire and say these guys used to be just like us; they're skaters or they're artists and they just followed their dreams and they just kept doing what they believed in.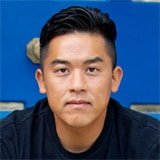 Bobby Hundreds
It provides a haven for creative, displaced youth in the city. It gives young people a place to build together positively, through skateboarding, fashion, art… and out of trouble.
---
What do you think the key to longevity/success is for a retail space on Fairfax?
Brick Stowell
You should be comfortable in your environment. Once you feel like you're getting pushed out of an environment, that's when the realness or the rawness of a cultural movement goes away. The core stores that have been on this block continue to maintain their identity. I was recently down here with a chick and she was like, "Why does [Odd Future] like to hang around their fans?" Because before they had fans, this is where they were hanging out. And that goes the same for any brand, a brand can be just a start up and then they gain success, but if they keep that organic and authentic vibe then they can sustain themselves.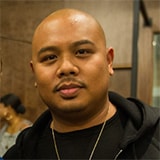 Dennis Calvero
I think you need to build your cred up before opening a store on the block. I just feel like the companies that have been around are the ones that are going to stick around. Some of the smaller brands try to feed off the traffic that the more well-known brands are getting. It's like a remora, the little fish that is attached to the shark. The brands that try to open up shop that don't have any credibility, that's annoying. They just want to make a name for themselves and say they're on Fairfax; they're not going to be here in 2 or 3 years.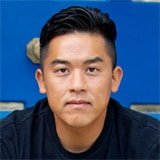 Bobby Hundreds
You're not competing against other shops. You're competing against the Internet, phones and immediacy. Rotate product constantly. Keep the audience interested and entertained. As with all good branding, be consistent. And be mindful of Fairfax's history: what happened there, who to pay respects to, and who to thank. Fairfax is just a street, but the people are what made it powerful.