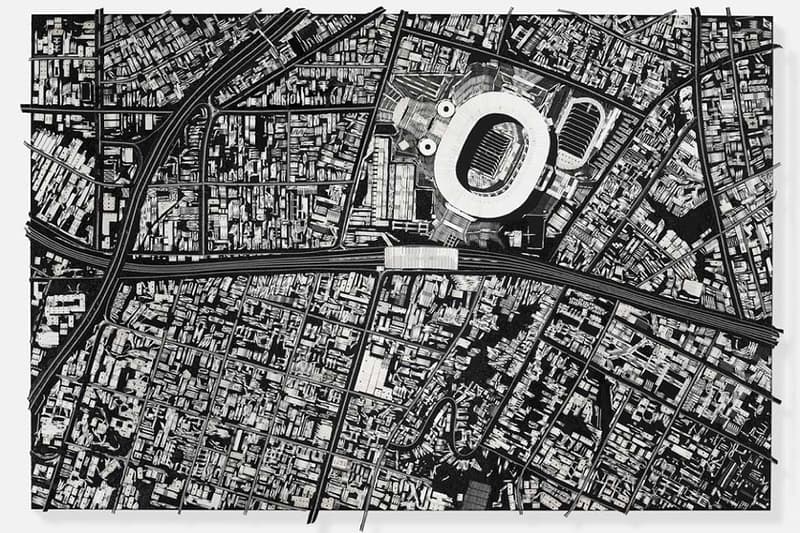 1 of 5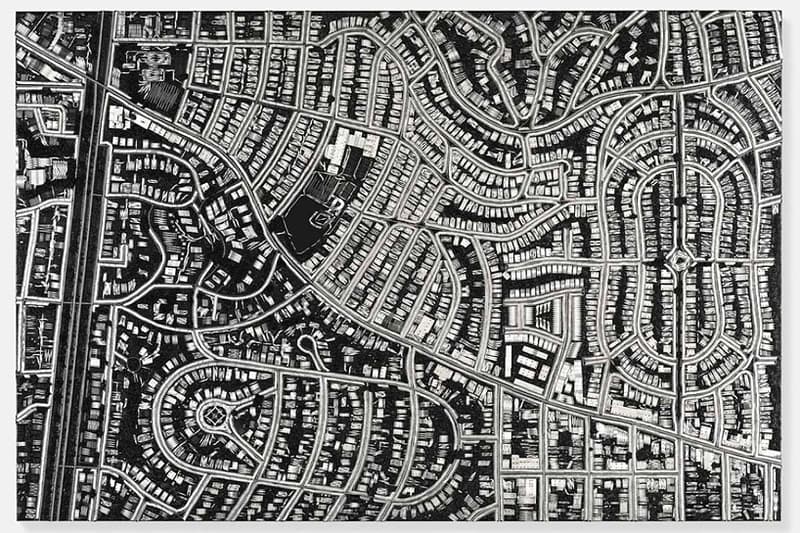 2 of 5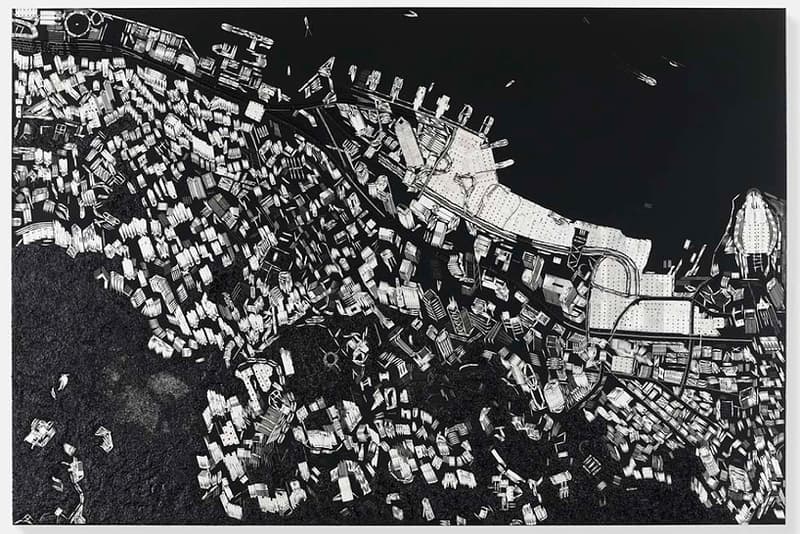 3 of 5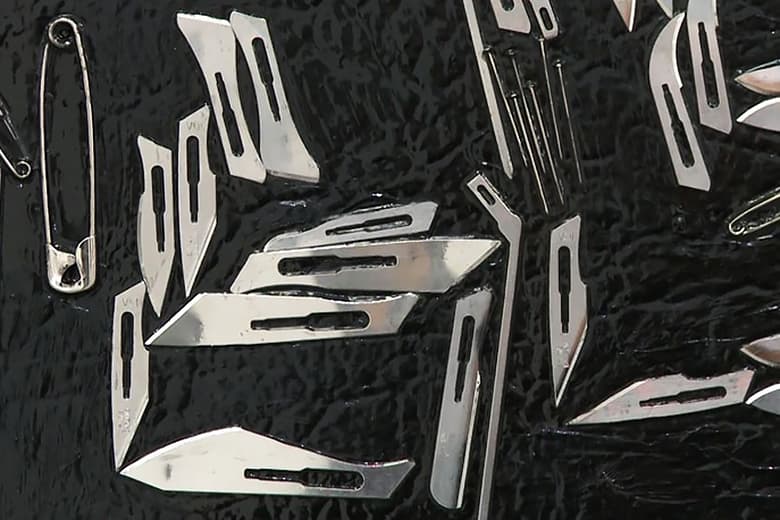 4 of 5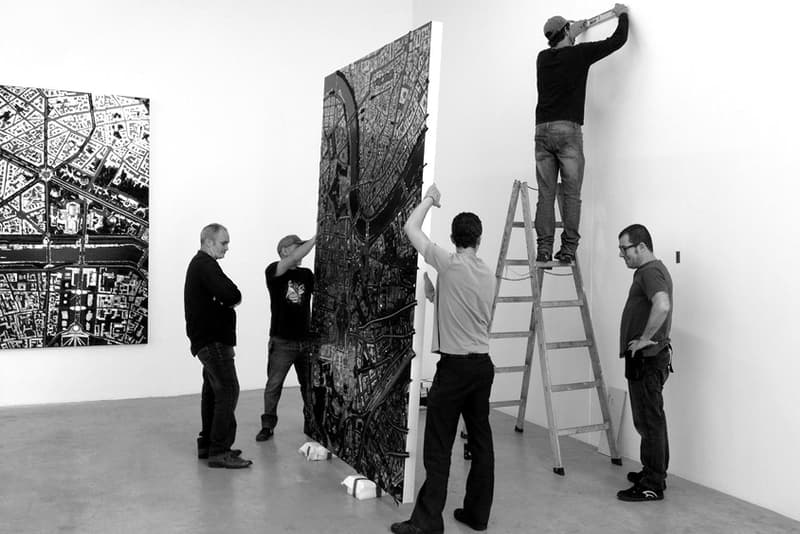 5 of 5
Damien Hirst Uses Scalpels to Design Cityscapes
British artist, entrepreneur and art collector Damien Hirst's latest art series entitled "Black
---
British artist, entrepreneur and art collector Damien Hirst's latest art series entitled "Black Scalpel Cityscapes" is a visual representation of what he himself describes as "portraits of living cities." Vast numbers of scalpels and the likes of razor blades and pins are set against a black background to form a bird's-eye view of urbanized areas from across the globe. The selection includes an areal portrayal of, amongst others, Washington, Rome, Leeds, Beijing and New York – all of which have at one point been that of either political, economic or religious significance.
Through the use of systematic repetition and grid-like systems, Hirst pays homage to the renowned style seen in his earlier work; including that of "Spot Paintings" and "Entomology Cabinets." The artist describes the steel scalpels as "dark but at the same time light" referencing the clean aesthetic appeal of their straight edge design whilst hinting at the fear of a surgeon's knife — as well as utilizing his interpretation of "surgical strikes" to encourage his audience to analyze their own concerns about mortality and much more.
This fantastic exhibition will be showing at the White Cube in São Paulo, Brazil from now until 31 January 2015. Located in the centre of the city, this show is definitely not to be missed. Let us know your thoughts in the comment section below.
White Cube São Paulo
Rua Agostinho Rodrigues Filho 550
Vila Mariana
São Paulo
Brazil