Hennessy Black: A Moment with Ben Clymer of HODINKEE
In 2008, Ben Clymer hung up his hat as Project Manager at UBS to focus full-time on editorial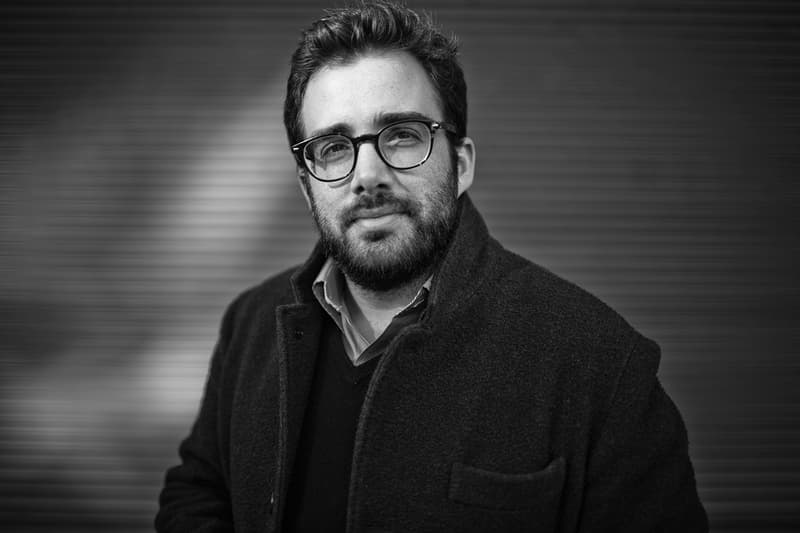 In 2008, Ben Clymer hung up his hat as Project Manager at UBS to focus full-time on editorial pursuits under his web-based platform HODINKEE. With a passion for discovering unique timepieces, the then fledgling blog has since built itself to be one of the go-to mainstays for the industry's most noteworthy inventions. Delivering unique content via it's multimedia channels, Clymer and his cohort of watch critics present in-depth interviews, reports and reviews, whether its a conversation with vintage sports watch collectors or putting the Rolex Submariner 1680 to test via a deep-sea dive trip in the British Virgin Islands. As an extension of the webpage, Clymer also creates limited-edition wristwatch accessories sold exclusively via HODINKEE's e-boutique store. In conjunction with Hennessy Black, we caught up with the New York-based editor to learn more about how he turned his passion into a career, and the necessary traits needed to be successful.
Can you introduce yourself and what you do?
My name is Ben Clymer, I'm the founder of a watch blog called HODINKEE. I essentially fly around the world to discover all the latest new releases from the best Swiss, German, and Japanese watchmakers, and then report on them via HODINKEE. I also go out and chase fantastic vintage pieces that may not have been discovered yet. We try to tell their stories in an interesting way. In addition to the blog, HODINKEE also designs, produces, and sells hand-made accessories for people interested in watches and other mechanical things.
Where does your interest in watches stem from? What sort of emotional connection do you have with a timepiece?
I was always fascinated by mechanical things. I remember when I was six or seven, my Dad, who was a photographer, gave me a light meter. And I just loved this handheld object with a giant gauge in the middle. From there it was compasses, and eventually watches. When I was 16, my grandfather gave me the mechanical watch off his wrist – an Omega Speedmaster. That present set off the obsession.
What drew you to starting your own blog? Would you still consider HODINKEE a blog?
It was out of just a love for writing and photographing, and for the watches themselves. It was never intended to be a business. I was bored at my old job as a project manager at UBS. I don't really consider it a blog, it's much more than that. But then again I don't get upset if people call it one. I went to journalism school, we produce beautiful original multimedia packages that put anything in the print world to shame. This has helped build my editorial ethics with HODINKEE. Because we're online, people call us a blog. It doesn't really do us justice but anyone who calls us a blog just doesn't get it. They will, though.
Was it like flipping a switch when you started HODINKEE?
Not at all. It was a long process and a real hustle. I wouldn't say we really took off until about two years ago, after I finished graduate school, almost 4 years into the project.
What motivated you/inspired you to pursue HODINKEE full-time?
For the first time in my life I really loved what I was doing. There's so much that could and should be changed about the way luxury handled digital media. It just made sense to keep pushing.
What are some long-term goals you aim to accomplish? How far along would you say you are?
I just want to create a platform that lets new people explore the world of mechanical art, and do it in an educated way. I want HODINKEE to be the digital ambassador for watches for generations, to teach people in an insightful, interactive way. We are getting there, and you'll see a total redesign and re-launch in the coming months to help this happen. There is still a lot left to discover.
Could you describe the traits necessary to be successful when there's uncertainty ahead?
You have to be able to do everything, and anything. Whether its a private dinner with the CEO of Cartier or hauling a box of envelopes up seven flights of stairs, you just have to be reactive. Don't be judgmental, be open to everyone and everything. When you judge other people, that's how you miss out on learning from them. Be open.
Where do you go to for inspiration and knowledge?
I surround myself with people I respect. I don't know the most about any one topic, but I know a lot about many topics. I think that's a great way to go through life. When I develop interest towards a new topic, I become friendly with whomever is the leading expert and learn all I can.
Beyond work, how do you make time to relax and decompress? How often do you make time to unwind?
I don't have much time to decompress. But when I do, it's usually by discovering the area around New York by car. I love to drive, and there are so many beautiful things to see even within 2 hours of NYC.
How do you enjoy your Hennessy Black?
I usually have it on the rocks or as a Manhattan.
How does time away from work and the grind put you in the right frame of mind for progress?
It's really difficult, especially because we're online and live all the time. It takes something or someone really special in order to separate.
What's on the checklist when you're looking for a new spot to hang out at?
I am over the point of where I want to be at a place that people are talking about. I want something comfortable, well designed, and cool.
What are some places you recently discovered that are on the cusp of blowing up?
There are some amazing coffee spots in Geneva and Paris that are doing great things. The idea of artisanal coffee doesn't really exist in Europe like it does in the US. Coffee is just "good" in Europe. Soon, we'll see the slow roasted SF and Brooklyn style cafe hit and blow up in Paris and Geneva.