A Detailed Look at the Nike LeBron 11
When Nike released the Air Jordan 11 back in 1995, it was a game-changer. Combining patent leather,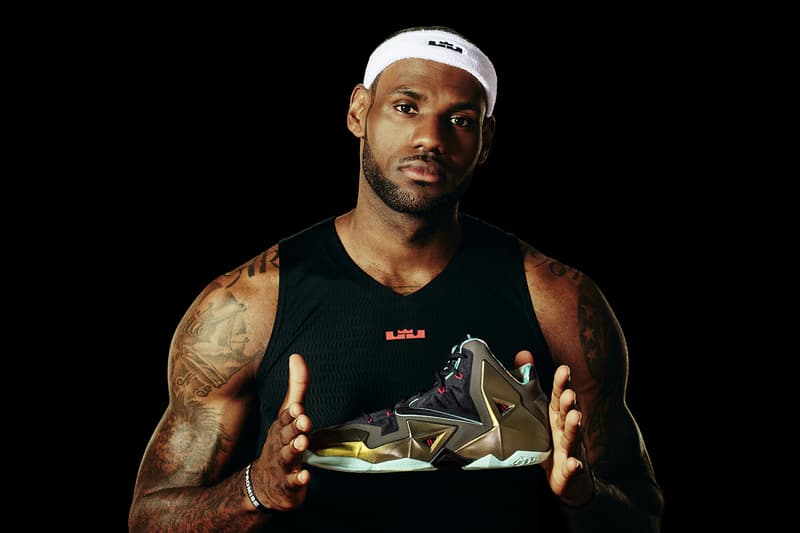 1 of 11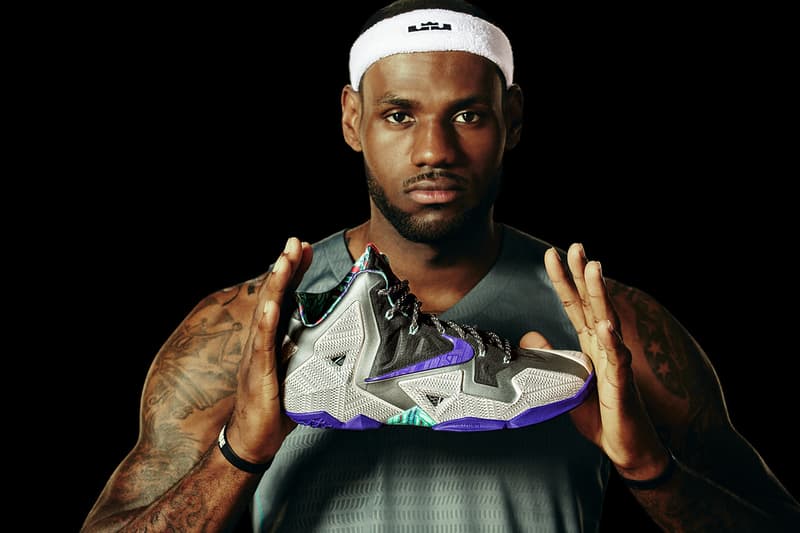 2 of 11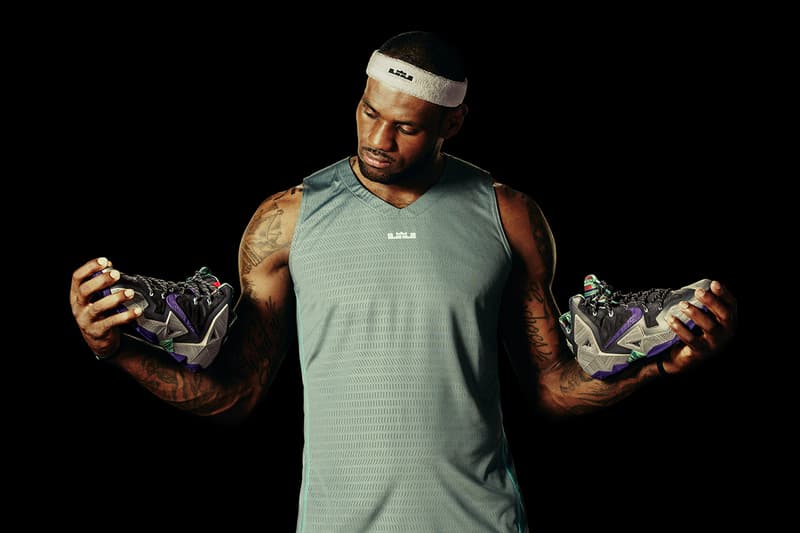 3 of 11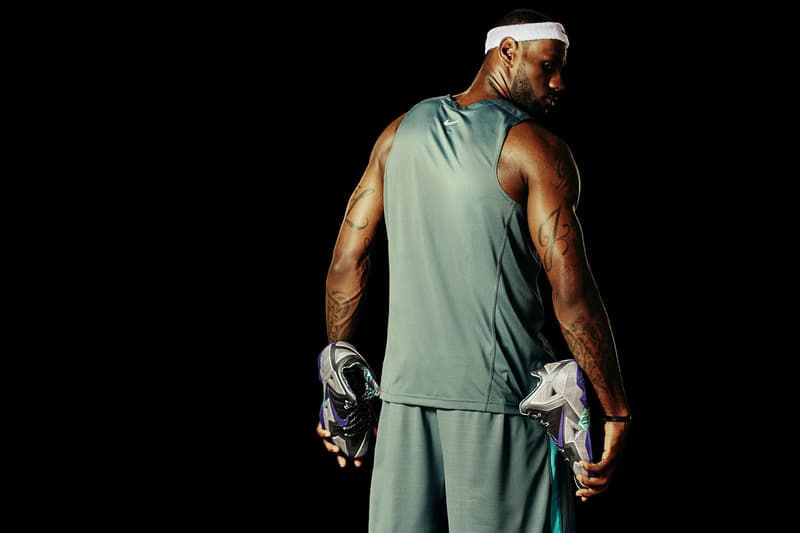 4 of 11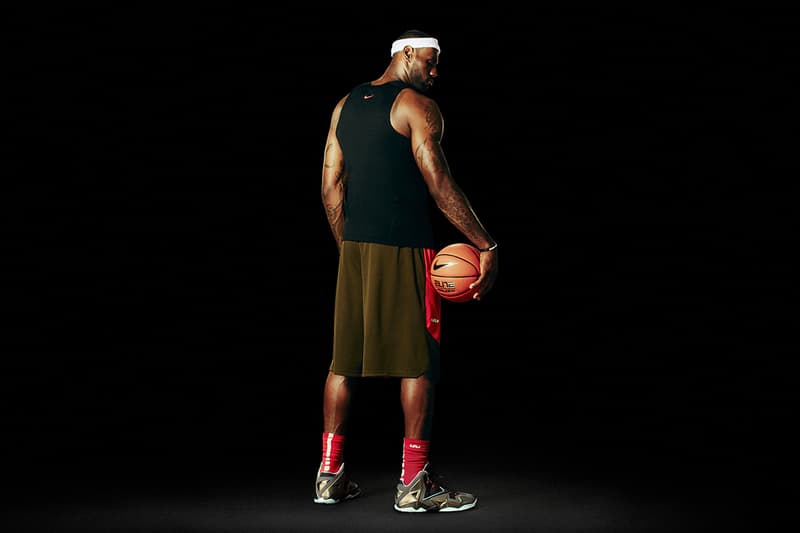 5 of 11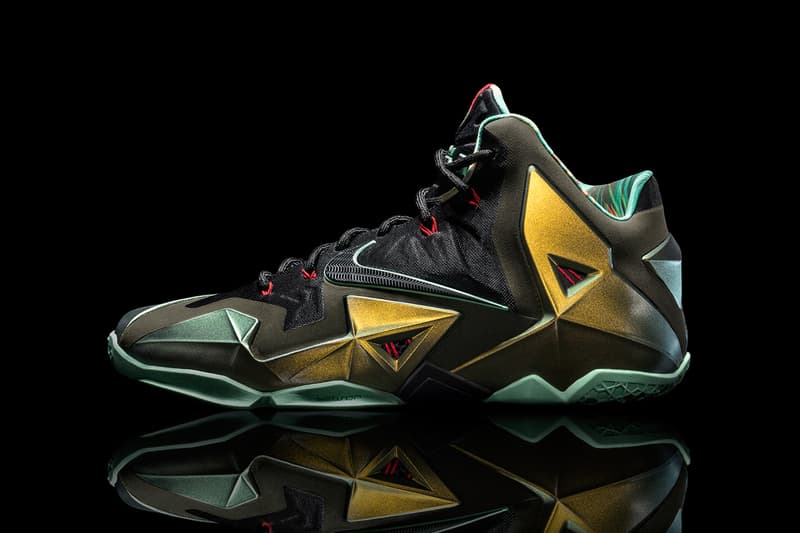 6 of 11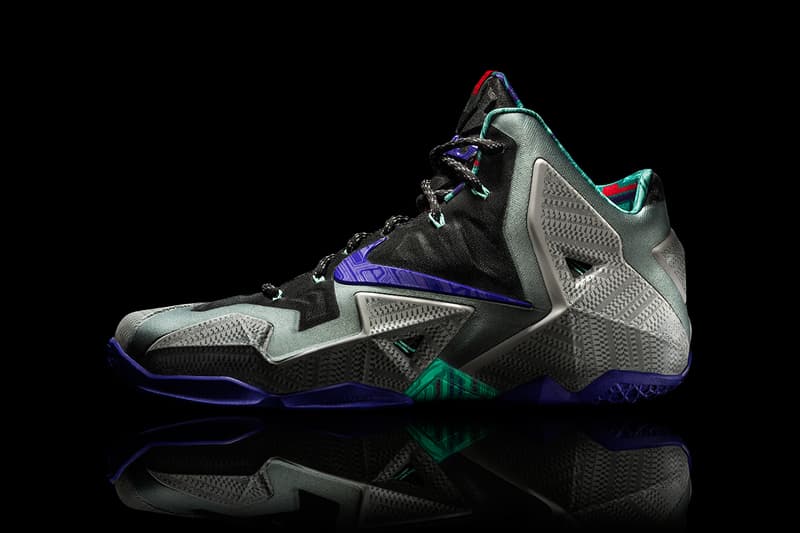 7 of 11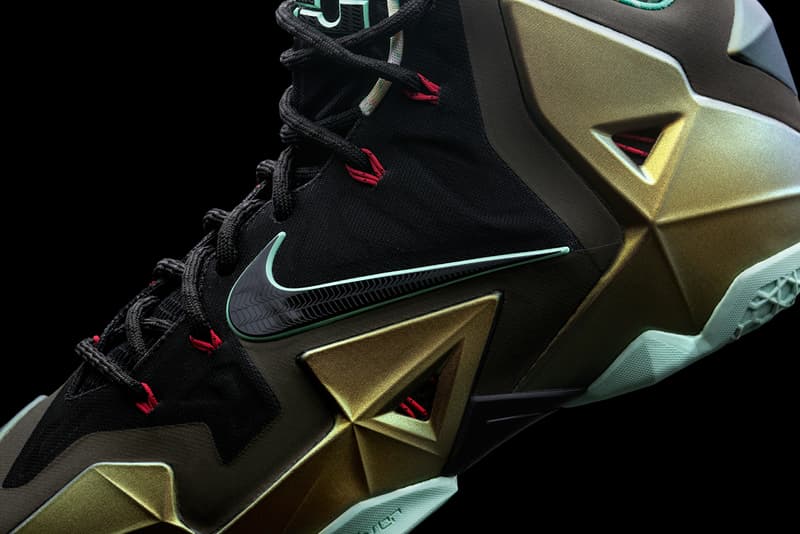 8 of 11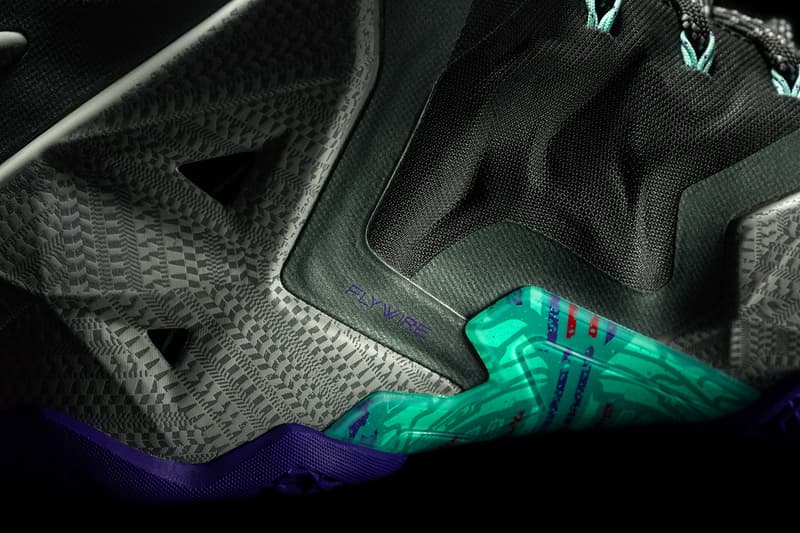 9 of 11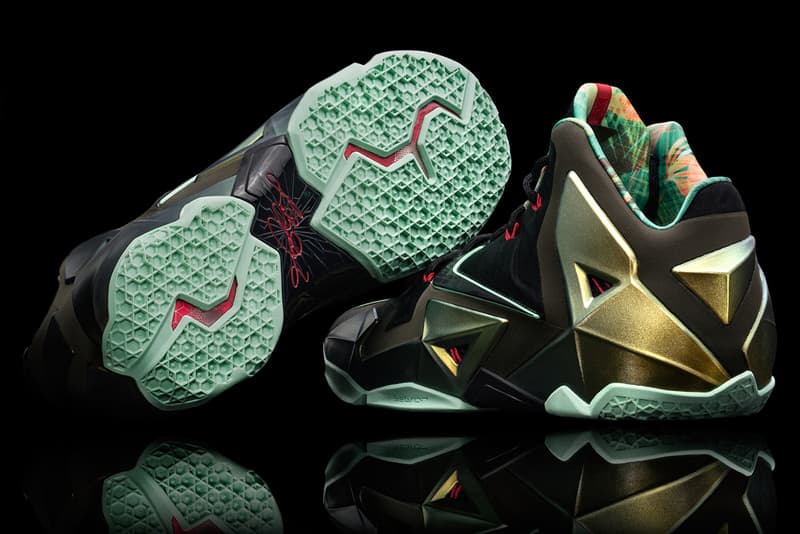 10 of 11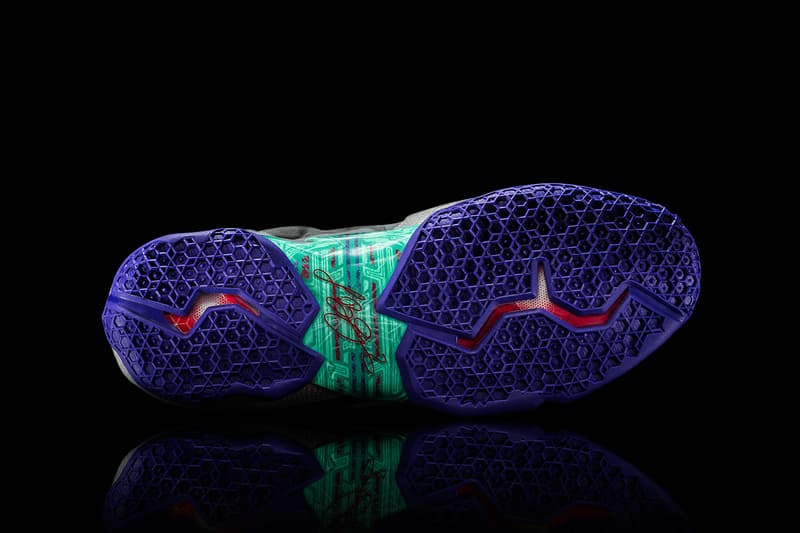 11 of 11
When Nike released the Air Jordan 11 back in 1995, it was a game-changer. Combining patent leather, ballistic mesh and transluscent rubber soles, the Tinker Hatfield design became arguably the most iconic and sought-after shoe in the Air Jordan line. Almost a decade later, Jason Petrie's Nike LeBron 11 seems poised for a similar place in sneaker history. It's LeBron's lightest signature shoe to date — weighing in at only 14.5 ounces — and, from all indications, the most technologically-advanced design we'll see this year.
Tailor-made for LeBron's unique style of play, the Nike LeBron 11 boasts a revolutionary blend of Hyperposite, Hyperfuse, Dynamic Flywire technology for lightweight lock-down, protection, containment and responsiveness — features that provide protection for LeBron's powerful force without hindering his movement and precision on the court. Closer to the floor is a combination of Lunarlon and Nike Zoom units — offering both enhanced court feel and soft, springy cushioning — while the idea of "duality" provided the shoe's main graphic design inspiration with clever ambigrams and logos featured throughout.
Look for the Nike LeBron 11 to release globally on October 12. While you wait, take a closer look at the sneaker above and read on for an excerpt from our recent interview with LeBron James.
Nike does a great job telling stories with its colorways. What might we see with the LeBron 11?
We've got a couple special colorways coming out. We've got an Akron vs. Miami, Terracotta Warrior, and a lot more – I'll be here all day if I tell you all the names. I think the Akron vs. Miami one is very close to me, Akron being my hometown and Miami being the place where I play. Those are two of the names for sure off the top of my head.
You just mentioned the "Terracotta Warrior" colorway which I assume will be the China-specific colorway. Can you tell us a little bit more about that?
Yea, it's inspired by the terracotta warriors and it's got the terracotta warriors-type green look to it. We always try to do something that comes back to this place here. Especially since I've been here – I think it's my ninth time being in Asia – so I give something back and it's always special.