How and When Will 3D Printing Change the Shoe Industry?
3D printing has been making a lot of noise lately, for reasons both good and bad, and the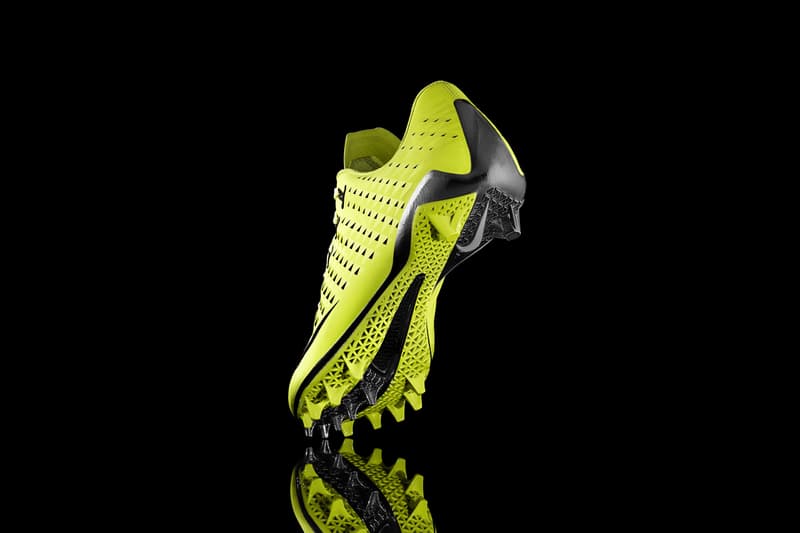 3D printing has been making a lot of noise lately, for reasons both good and bad, and the technology is growing fast with personal 3D printing systems becoming widely available and more affordable. This new technology has allowed regular people to create almost anything and it hasn't been lost on big name companies. Within the footwear industry, companies like New Balance and Nike have already put to market shoes that incorporate 3D printed elements and adidas and Nike have have been using the tech to prototype shoes at speeds unheard of several years ago. At this point, it seems inevitable that 3D printing will change the way shoes are made, but how will it do so and when?
With 3D printing still in its relative infancy, the technology is still a ways off from being able to make shoe components that are both durable and cost-effective. New Balance's first 3D printed running spikes were created using Selective Laser Sintering (SLS), a time-intensive and cost-prohibitive process. The spikes in question were produced for New Balance's elite athletes for in-competition use, meaning that only a few examples were produced and used. It's the same story with the Nike Vapor Laser Talon cleat (shown above). Produced using the same SLS technique as New Balance, the Vapor Laser Talon was developed for just a small number of athletes to use at the NFL combine's 40-yard dash.
It's a good start, but the above examples utilized 3D printing strictly for the rigid parts of the shoe, namely the spike plate. For footwear companies, the next step is developing semi-rigid or soft components. According to this New Balance press release, the company is already hard at work developing "softer SLS printed components that mimic the cushioning properties of foam midsoles" and we would guess that the other major footwear companies are doing the same too. Once this process has been perfected and costs drop significantly, we'll start to see 3D printed shoes change the industry, potentially quite dramatically. It's already allowing companies to prototype models much quicker, meaning development, from sketches to final product, takes less time. Shorter lead times means products reach consumers faster. 3D printing should also mean a more efficient manufacturing process by cutting waste materials, thereby saving money and helping the environment. And since 3D printers are machines, they can work 24 hours a day (the implications for today's manufacturing workforce is for another article entirely). 3D printing also allows for more intricate designs, which means we could see even more intricate designs and details making their way onto shoes. In the long run, 3D printing could very well revolutionize the shoe industry, and many other industries too, but it will take time. How long will that be? Currently, 3D printing systems such as those by Stratasys, whose clients include major sportswear brands like Nike, adidas, Under Armour, New Balance and Nike, need roughly two hours to produce a single sole unit. As soon as the time needed for the printing process drops to minutes not hours, and as equipment becomes cheap enough to purchase on a wide scale, 3D-printed shoes will become more and more ubiquitous. With the current pace of technical progress, we would expect 3D-printed shoes to be a reality within the decade. They're already off to a flying start.