CRASH x Patek Philippe Dome Clock
Legendary artist John "CRASH" Matos' latest offering comes in the form of an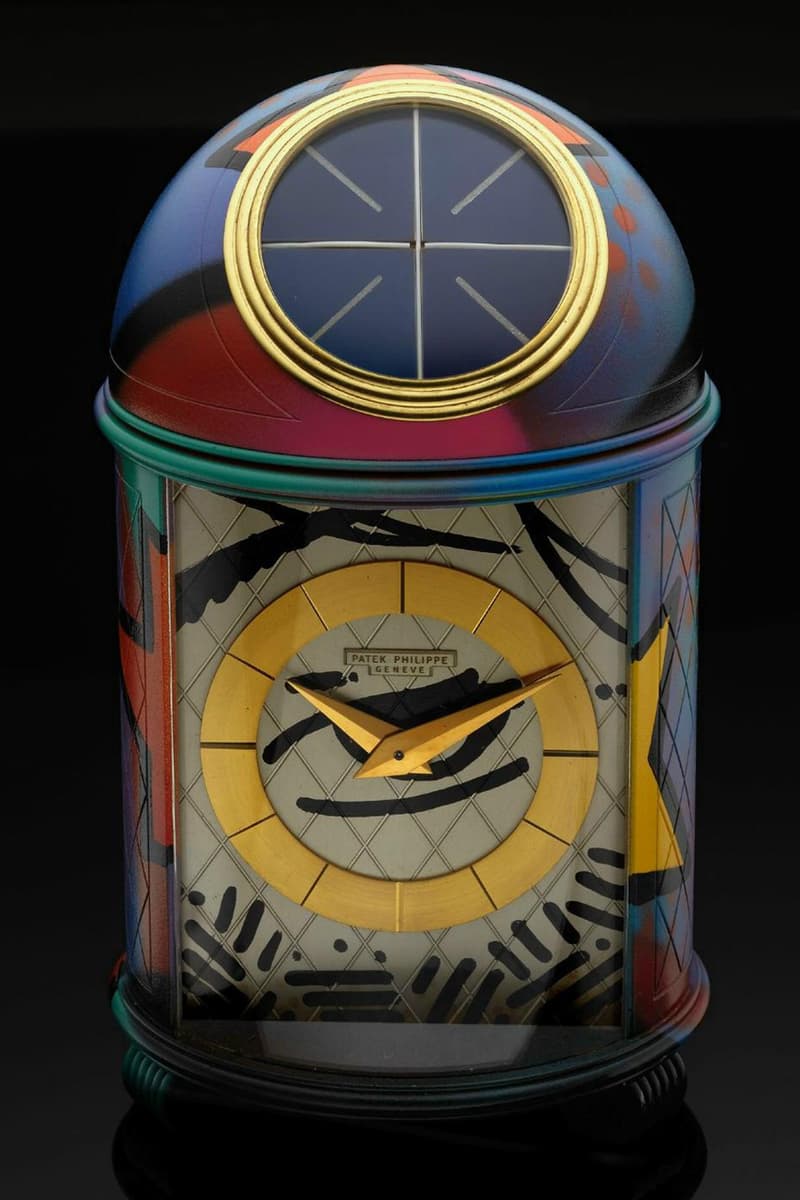 Legendary artist John "CRASH" Matos' latest offering comes in the form of an exquisite custom-made timepiece; a unique Patek Philippe solar dome clock hand painted with signature CRASH attributes. Dating back to 1960, this rare solar-powered and electro-mechanical gilt-brass chronograph is in itself a highly prized possession. The one-of-a-kind timepiece will be auctioned off at New York's "Important Modern & Vintage Timepieces" event hosted by Antiquorum Auctioneers. With a pre-auction estimate of $10,000-$15,000, the proceeding from this item will be donated to the AIDS Community Research Initiative of America (ACRIA). Evan Zimmermann, President & CEO, Antiquorum said:
"The exceptional combination of a vintage timepiece and graffiti art is both striking and unique. As part of our commitment to contributing to worthy causes and charities worldwide, we are delighted to donate all proceeds from the clock to ACRIA."
This is one of CRASH's most recent collaborations since previous efforts including British musician Eric Clapton's guitars and Tumi. This distinguished timepiece sees a blend of classic mechanics with contemporary art, resulting in a timeless rarity.