adidas f50 miCoach
The realm of sports and technology have been increasingly convergent in recent years. Whether it's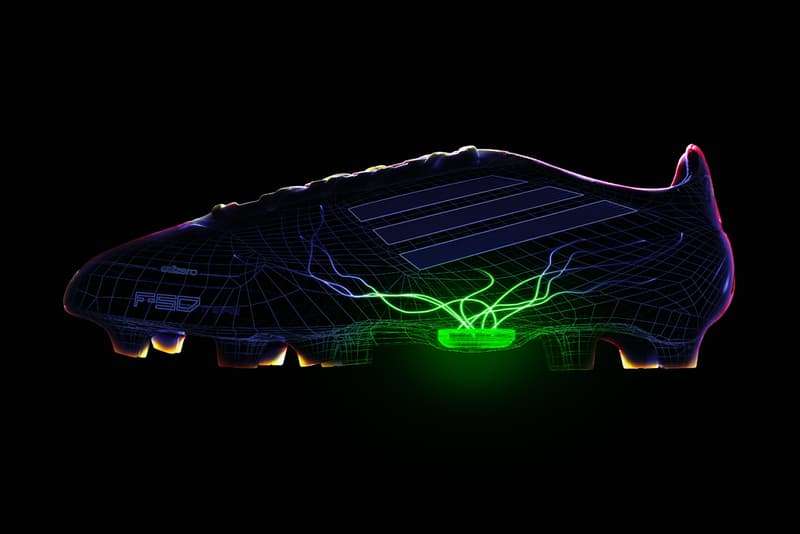 1 of 3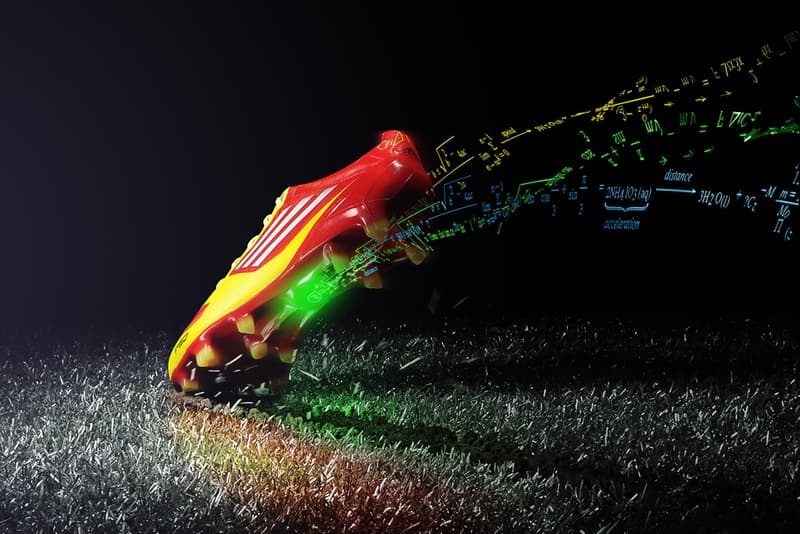 2 of 3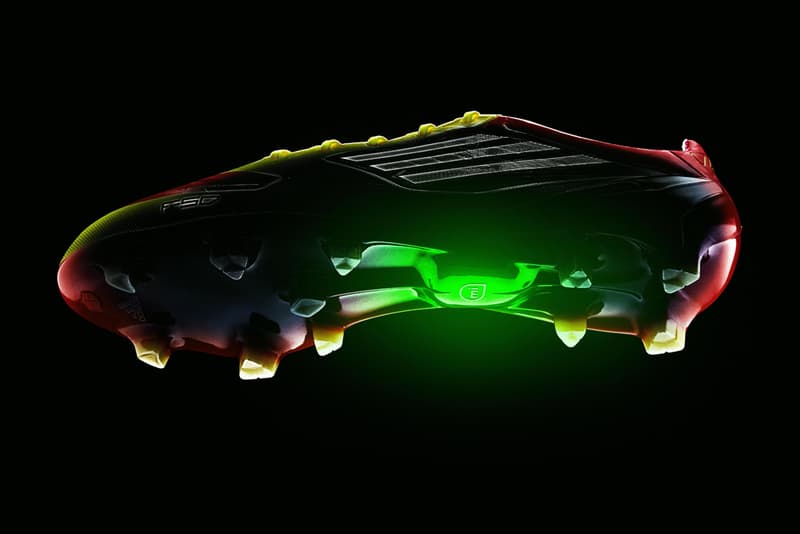 3 of 3
The realm of sports and technology have been increasingly convergent in recent years. Whether it's tracking workouts via your smartphone or Nike's original Apple partnership to motivate runners, the relationship will surely continue onwards with the development of new technology. adidas and its high-profile football division has recently unveiled its latest tool for the professional and high-level player: the f50 miCoach. Utilizing the already successful and tested f50, the boot now incorporates a slight variation in the tooling to accommodate a miCoach Speed Cell. This small sensor will measure "key performance metrics including speed, average speed (recorded every second), maximum speed (recorded every five seconds), number of sprints, distance, distance at high intensity levels, steps and stride rates." Following a training or match session, the data can then be downloaded on your personal computer for analysis.
Below is a Q+A with adidas Football's Senior Product Manager, Andreas Konrads.
Why was the adiZero f50 football boot in particular chosen to feature miCoach technology?
Our aim is to make every athlete better. The f50 boot is engineered to make the fastest players in the world even better. The question was how to make them even faster and the miCoach Speed Cell was the simple answer to that. It helps players to analyze their performance and give them tips on how to become even faster, and we thought it would be great to offer our consumers the opportunity to compare themselves to the best player in the world, wearing this boot – Leo Messi.
miCoach has been used primarily in running, how can this now benefit a football player?
With the introduction of 360 degree speed and distance tracking, and the combination of on-board memory, we now move from it being a running / training device to an on-pitch performance monitor. We can now accurately track and analyze game data, simply and easily via a seamless integration into the new adiZero f50 outsole. Professional football players have long had access to this level of performance data – we are now making this available to all consumers, to compare your game stats, and help guide you to becoming a better player.
What information does the miCoach Speed Cell gather and what is the process?
The miCoach Speed Cell is an advanced accelerometer that tracks your speed and distance in all 360 degree directions. From this measurement, we are able to provide your max speed, average speed, time and distance in determined speed zones, as well as number of sprints.
How do you access the data the miCoach Speed Cell collects and how can this be used to improve your performance?
The performance data is measured and then stored in on-board memory, and after the game is wirelessly transferred to your mobile phone or PC. The miCoach Speed Cell uses ANT+ wireless data transmission in order to communicate with your phone or PC, which can then be viewed directly on your mobile phone handset, or viewed on your miCoach.com account.
What was the goal from a product and innovation perspective when developing the adiZero f50 miCoach?
The goal was to build the lightest football boot possible, whilst at the same time, achieve perfect player acceptance, quality and performance. In addition, we wanted to bring the miCoach functionality to the shoe. Capturing your performance data during a game was possible only for professional players with costly equipment. Our goal was to make performance data accessible also for our consumers at an affordable price. The guiding principle for the miCoach functionality was to keep it simple, but fun to use.
What has been the testing process for the boot and which players have been involved?
The testing has been extensive. We had to come up with new testing methods, as it's not only about testing a football boot, but also an electronic device and application where all these elements have to perform together as a system. We brought in experts from the various functions and formed a project group to work on miCoach with a holistic approach. We involved professional and amateur players and also tested the products ourselves.
What has been the feedback from players in regards to the new adiZero f50 miCoach?
The players love the boot and are very excited about the new miCoach functionality. They can see that it opens new opportunities to understand their strengths and areas where to improve – and they are extremely curious to compare themselves to the best players in the world as well as their teammates!
Which players will wear the boot?
Leo Messi, Arjen Robben, Lukas Podolski, Thomas Mueller to name a few.
Having developed such an advanced boot, where does product innovation go from here?
We consider the miCoach functionality through miCoach Speed Cell as an exciting first step into a whole new era of football. It will revolutionize the way football is analyzed, trained, experienced and ultimately will help to make the players even better. We will continue to work on adding new digital functionalities to our products and are excited to bring more innovative miCoach products to our consumers.