A Conversation with Hanni El Khatib
In our latest A Conversation with… feature we catch up with musician Hanni El Khatib, widely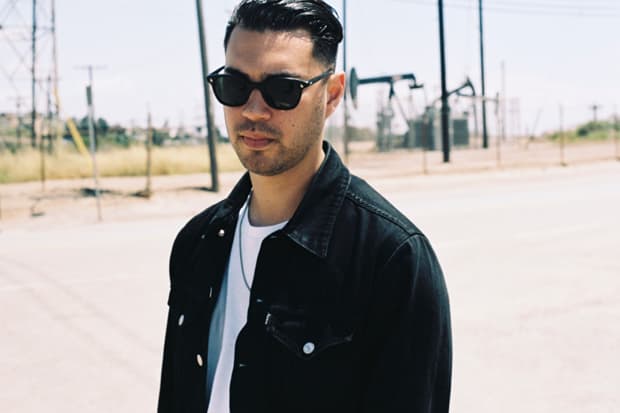 In our latest A Conversation with… feature we catch up with musician Hanni El Khatib, widely recognized in streetwear's inner circle as the former creative director for HUF. With music now his full-time occupation, we took the opportunity to rap out with the San Francisco native about his debut album on Innovative Leisure, life on the road and a few other personal tid bits. For those who may not be familiar, Hanni's version of "I Got A Thing" was recently featured by Nike for a televised ad, while Will the Guns Come Out saw its official release today.
Life at the moment… is pretty good. I can't really complain. I get to travel and play music. At times it's beyond exhausting but at the end of the day there's nothing that beats it.
The biggest transition from San Francisco to Los Angeles… was the weather. It's so nice in LA all the time. I'm gonna have to set all my outerwear on fire, because I haven't really found any use for it out here. On the flipside, the fact that you can't really walk anywhere bums me out at times. It's like I have to schedule my day around the traffic. That can suck.
Touring… is the best. I have the most fun on tour. Usually it's just myself and my drummer. Playing shows has brought us to all sorts of different places in the world that I'd never think I'd ever get to visit. I really enjoy traveling, so even though we're doing "work" and playing shows it just seems like an extended vacation with my buddy. We've met so many cool people through it all, I hope to keep touring for a long time.
My departure from HUF… was bittersweet. On one hand it was sad to leave something that I helped build with Keith and the crew, but on the other hand I left to pursue another passion and really focus all my attention to music and it seems to be working out thus far. So in the end, I feel it was probably the best decision for myself.
Will the Guns Come Out… is the name of my first album (released on Innovative Leisure.) I've been waiting for a couple years now to see this record come out. I'm glad that it's out in the world now and circulating. It gives me a bit of closure and now I'm ready to make another.
I take pleasure in… hanging with my crazy blue nose pit named Harlow. She's a handful, but is the sweetest and most loyal dog I've ever had.
Some of my influences stem from… skateboarding, design, art and a real broad spectrum of music. I'm influenced by everything from illustrators like John Willie to bands like The Cramps. They're all important sources of inspiration for me.
Growing up… in San Francisco taught me a lot about different cultures and provided me with a lot of cool experiences you can only get by living in a city like that. It's a really cool place to be yourself and do whatever you want. It was also the best place for a young kid to learn how to skateboard. You can't really fuck with the hills in SF. No other city in the world has quite the same vibe. It was a great place to grow up.
Florence + the Machine… is a great band and even better friends. They've helped me out a lot and I've been lucky to hit the road with them. We've had some great times together and will probably continue to do shit together in the future.
Skateboarding has…. been the one constant obsession I've had since I was a kid. I'll probably still have a cruiser at the house even when I'm a grandpa.
Reinterpreting classics… is always fun to do. It allows you to take something that everyone is so familiar with and completely flip it upside down and change it into something those same people won't even recognize.
Becoming a full-time musician… is the best job in the world.