A Conversation with Paul Mittleman
Stüssy is a brand of particular importance and familiarity among the HYPEBEAST demographic. A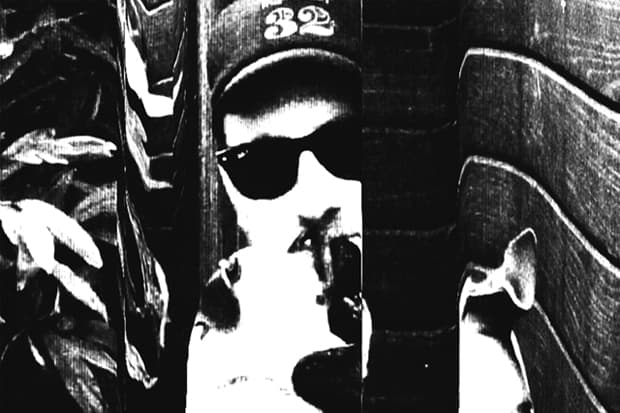 Stüssy is a brand of particular importance and familiarity among the HYPEBEAST demographic. A critical piece of the puzzle has been Paul Mittleman who has done an admirable job of maintaining relevancy within Stüssy as a whole, despite the ever rapidly changing landscape brought on by increased competition and of course the world of online media. Through this piece, we get up close and personal with Paul Mittleman as well as have him say his last goodbyes as he moves on from Stüssy starting next month.
Continuous innovation… evolves multiplicities and movement. It creeps and lurks throughout smooth and striated spaces. Anyone who says they are bored is not an innovator. While innovation may be be boring at times, it must be ahead of the present. Innovation is a state, a continuous becoming. It's not for the static.
My holy grail… is my wife, daughter, family, friends and my dogs (I like my books and music as well, and a high-speed connection is very vital. I need hyper-connection and connectivity).
Design is… different for all designers (and people). I would assume as a designer your definition shifts depending on what you create, as well as your process and/or method. Being a designer or wanting to be one is a wonderful job; it creates the possibilities of new spaces and openings. If you are not interested in change and unfolding do not become a designer. Designing might be stance, framing, timing, zooming, scanning, trashing, rethinking, sharing, reflecting, critiquing, creating solutions and being curious.
Keeping a brand relevant… is just being you. The competition and trends can ruin a brand. Carve out who you are, and become what you can be on your own unique terms.
Life in LA… is pretty amazing. Beach, desert, mountains, weather, food and if I get antsy hop on a plane, or I always have the internet. Oh yea, lots of great people as well. LA is kind of a blur, but it is a wonderful place.
The term "influencer" has… been played out like Kwame and 8 Ball jackets… Thanks Big E and Quest.
If I wasn't… doing this then I would of been something else, but then I would not be writing this. If I was not I you would of never asked me to do this. Was not is really hard for me to comprehend, too many possibilities.
I would like… to breed dogs (Rhodesian Ridgebacks or black and tan Coonhounds), have a horse and a single bolt action rifle, climb Everest, finish my Ph.D (Philosophy and yes I am serious), fly fish for fonefish in some flats with a really good guide, work with metal, take more pictures, learn watercolors, ride deep powder with friends, fix a few messed up relationships, and try and help a few people if I can.
Twitter is… great. The problem is not Twitter, it is just a few bad tweets. I have no idea what Twitter will become, the ride sure is fun.
On September 1, 2001… we packed up the truck and moved from NYC to LA. Not really sure why, it just seemed like a good idea at the time (it was). I remember vividly driving across the George Washington Bridge at about 6 p.m. and getting a phone call from a dear friend saying he would miss us (us being my wife, three-month-old daughter and a Rottweiler named Ruby. She was a good dog, my 1st dog). I looked down the Hudson River at dusk and never saw the World Trade Center again (I must say I am a bit teary eyed writing this now). Ten years later, we are moving once again on the same date. This will be my last written tidbit to share with you all from my tenure at Stüssy and Los Angeles. It has been great. I want to say thanks to the Stüssy crew (Frank, Emmy, Nick, Scott, RA, Adam, Anthony, Jorge, and the rest of the gang, it has been a pleasure and thank you for the opportunity). Union LA (Chris I hope u FedEx). Supreme LA (Berto, Jeff, Ben. I hope someone else can entertain you as well as I have, sorry no more ribs). Undefeated (well without Eddie and James I would not be able 2 make this move). Duel Forces (Hombre is man, DF is Hombre), SA Studio (thanks for the ink, laughs and education, now I need my back hooked up), Fuct (well it's Fucted, I need a horse), all my other friends in LA I hope 2 see you around. In the end the person I was on the phone with driving over the bridge told me, something that resonated, "Be careful for what you wish for."
This was not a PR stunt, Luis asked me a few weeks ago to answer these questions and after it was done, I wanted to say farewell. See you all around, but from a new terrain (Germany). Best, Paul.