Marc Hare: Unraveling Mr. Hare
In a short few seasons, footwear designer Marc Hare and his eponymous label Mr. Hare has made huge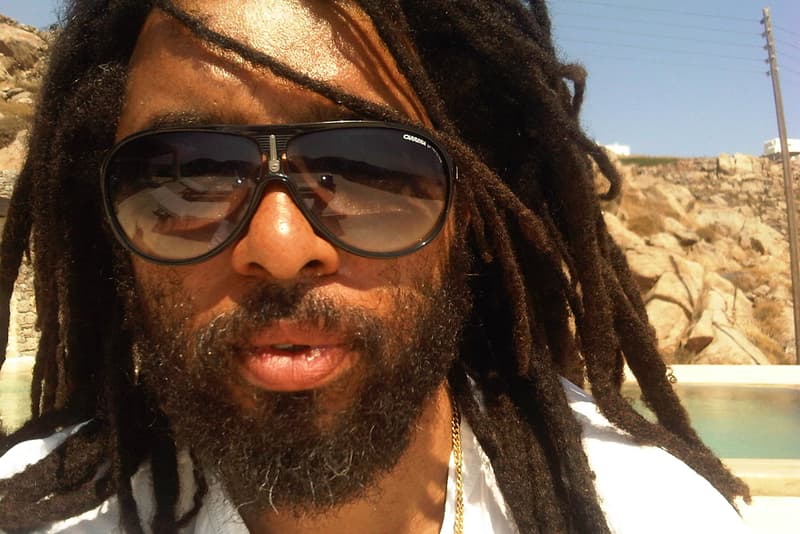 In a short few seasons, footwear designer Marc Hare and his eponymous label Mr. Hare has made huge inroads in the world of quality Italian-made shoes. For Mr. Hare, despite the positioning of the brand amongst some of the footwear's elite, the inspirations and background of Marc are decidedly much more humble and pedestrian.
The respect for the Air Jordan and the references to Wu-Tang paint a bit of a misaligned story as to how it all comes together through Mr. Hare's footwear. Yet given the current generation's openness to fashion and the ability to transcend numerous sub-groups, the once restrictive barriers offer great opportunity for those looking to flex their sartorial muscles.
An inherent interest in one of fashion's footwear superstars led us to this talk, which speaks with the Jamaican and English designer about the inner workings of Mr. Hare as well as his impending collaboration with Britain's Topman. Started by a man with no formal footwear training and conceived simply on the basis that no other current footwear offerings could hold his interest, we think the brand has done pretty good for itself.
If you look around, it seems many who have come through the ranks of men's fashion inevitably had some initial love with sneakers. Regardless of age, should sneakers be embraced as a sort of gateway item into more mature footwear?
I get asked these existential type questions a lot where shoes are concerned and as much as I am tempted to come back with some Obi-Wan type answer, I will say this: if you are a gummy bear in trainers, you will probably be a gummy bear in shoes too. It's like sex really. Something your parents should give you a proper sit down talk about, just to lay down some ground rules. Invariably they leave it to you to experiment. Some people end up very straight and some very casual. I personally swing both ways.
Are we in a point in time where fashion no longer needs to follow one particular angle and people can just as easily keep a pair of Air Jordans alongside a pair of Mr. Hare Fitzgeralds?
Totally! You only have to look at the public outrage caused by the hacking scandal or the sheer ground fire speed with which the Arab spring spread to see that people are not going to get with such archaic and grossly intrusive notions. People forget, but in my lifetime you could be refused entry to a club just for wearing sneakers. But since the emergence of help groups, like HYPEBEAST, people have been able to be more open about their chausseral persuasions.
How would you define your approach to footwear design?
Wu-Tang y'all. Proteck ya neck bitches. I bring tha rukkas!!!
Where do you find your inspirations?
I tend to visit all the big trade fairs look at what is happening in the market, visit all the stores, gather all the trend reports, print images from the blogs; then me and the team will collate and burn all that stuff in a huge bonfire, break out the peyote and mescaline, and drum and dance to the shoe gods. After three days of orgiastic reverie, we make whatever anyone has managed to scribble down.
Despite British heritage, you've manufactured the Mr. Hare line in Italy. What cements Italy as the world's greatest footwear manufacturing country and why couldn't the UK provide what you were looking for?
To be honest my two biggest considerations were climate and food. I have to spend a lot of time on factory visits so a good Fiorentina or spaghetti scoglio followed by a branzino al forno under a Tuscan sunset had me swayed. Both regions have long traditions of fine shoemaking. Britain's is welted and heavy. Italy's is every other construction and lighter. One day I will make a British shoe and hopefully never be asked this question again.
What is it like working with a different culture and what have you learned to integrate into your own workflow through your Italian experiences?
I am half English and half Jamaican so literally everything I do in life is with a different culture. I have always been a firm believer in having August off, so there are as many similarities as differences. At the end of the day though, my whole crew knows the sooner the shoes leave the factory and the fewer that come back, the sooner and more often we all get paid yo.
There has been talk of efforts with fellow designer Andrew Bunney. Aside from accessories, what else can you envision designing?
I have often envisioned designing a Mr. Hare Bristol Beaufighter, but this is the first time I have put it out there. Generally though, I am not one of those megalomaniacs who thinks the world would be a better place, the more products that have my name on. I am very happy with my little company making little editions of elegant shoes.
Your collection for Topman is meant to coincide with the brand's rock 'n' roll AAA range, how easy was it to integrate your own aesthetic into the line?
It was easy. Mr. Hare shoes are generally designed in a "frontman" frame of mind. For AAA I just had to think about what the drummer, the bassist, the lead and rhythm guitars and roadies might want to wear. The hardest part was getting Topman to agree to my rider.
The usual retail price for a pair of Mr. Hares is several times that of your Topman collaboration. Was it difficult to make the offsetting changes required to meet the particular price point?
For anyone who might be confused, at Mr. Hare we choose the best materials available and let the price dictate itself. At Topman they choose the best price and let the materials dictate themselves. As long as I remembered who I was working for, it wasn't so tough.