ITEMS WILL BE ADDED DAILY, NO HOLDS, OFFERS WELCOMED, NO LOWBALLERS,
PayPal Verified Payments+ %4 
Shipping in not included
Allow 24-48 hrs to process and Ship.
Contact me via PM or juanbernardinonhs@yahoo.com 
Legit member ask around.
1.Supreme Crosses Shirt , Navy cut and sew t-shirt, Size XL, Worn once lightly 
Bin: 80
2.Supreme Diamond Rib Jersey, Black jersey , Size XL brand new 
Bin:140
3.Supreme Pin Up Tank, Grey tank top, Size Xl worn once lightly
Bin: 70
4.Supreme Split Tank Top, Navy/white Jersey, Size Xl brand new
Bin:Offer
5.Supreme Polka Dot L/S, Navy , Size Medium , Worn a couple of times and washed
Bin: 40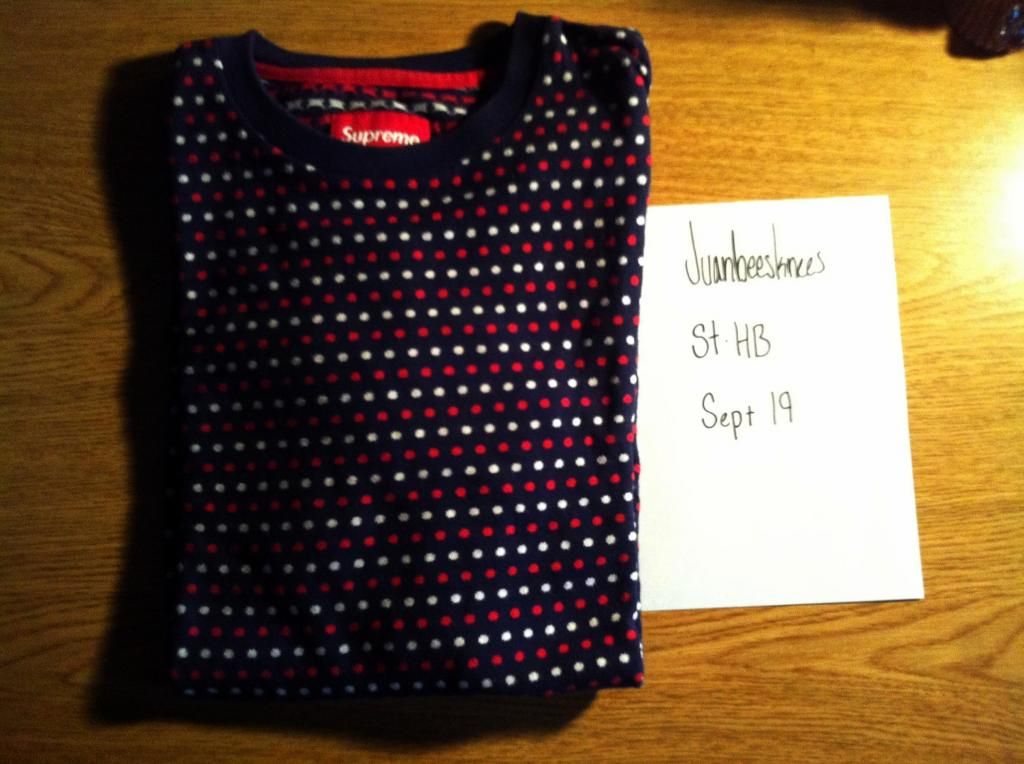 6.Supreme Levis 505 Black Selvedge , Made in USA, worn a couple times , no wash 32 x 30
Bin:Offer
7.Supreme Work Pants, Brown , size 32 , Worn , slight tear at bottom hem 32 x 30
Bin:SOLD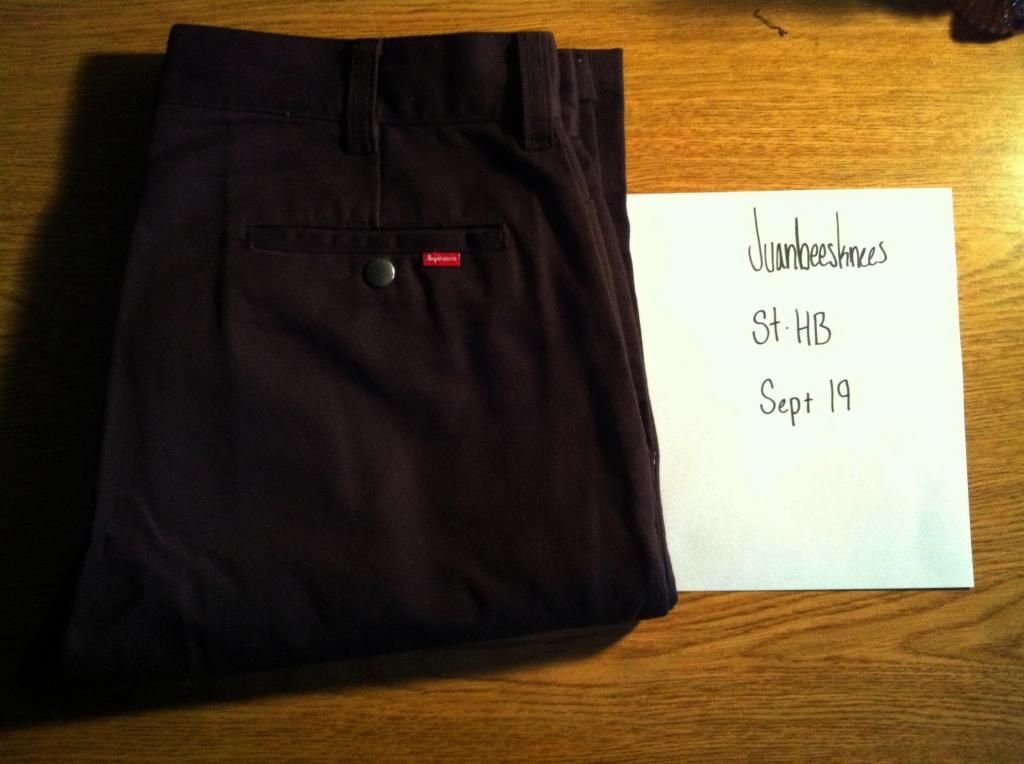 8.Supreme Northface Cord daypack, Brand New ,green
Bin: SOLD
9. Supreme Gucci Sunbrella Bag, Used a couple of times
Bin: ???
10. Supreme black air force ones, new , size 11
bin:???