Why Kano's Rugby World Cup Launch With Defender Feels Like "Home Sweet Home"
Fresh from the launch of the final season of 'Top Boy,' Kano, aka 'Sully,' kicked off the Rugby World Cup 2023 France in style.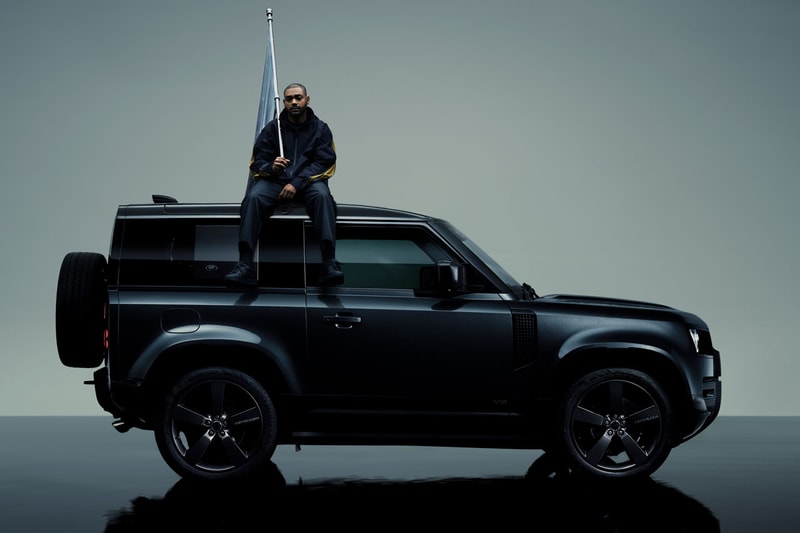 For East Ham-raised grime legend, Kano, any stage across the world – whether that be for music or acting – feels like "Home Sweet Home."
The rapper is currently working through his rollout for the final season of Top Boy, arguably one of the most highly-anticipated seasons to hit Netflix in years. However, from the 2011-released Channel 4 series, Top Boy Summerhouse, through to the now-Drake-co signed edition on Netflix, Kano – aka Sully – is often seen hopping out of a heavy-rolling Range Rover – a similar model to the Limited Edition Defender 110 that the rapper-turned-actor just unveiled with Defender in Paris, on the eve of the Rugby World Cup 2023 France.
Last week, Defender marked its worldwide partnership with the Rugby World Cup 2023 France with an event honoring modern-day heroes – or to Defender, "Trailblazers" – who are changing the face of rugby through their determination, resilience, and human spirit.
Kano has done the same in his sport. Since the birth of the grime scene in the early '00s – thanks to the likes of Dizzee Rascal, Wiley, and Bashy – Kano has been a key figure in the emergence of the genre, standing as a blueprint for artists who want to break out of the environments they're products of.
The whirlwind tour of Kano's formative years doesn't begin to cover his time in the grime collective, N.A.S.T.Y Crew, alongside Marcus Nasty, Jammer, D Double E, Footsie, Ghetts, and more. However, it was the crew's regular Monday night slot on the pirate radio station, Deja Vu FM, where Kano was able to reach a large enough audience to use as a springboard for his solo career.
It's this determination in the earliest days of his career, along with his five albums and half a dozen mixtapes – exploring the full spectrum of his sound, from 16-bar grime to hip-hop and UK garage – that in the eyes of Defender, holds Kano in such high regard as a "Trailblazer."
With this being said, the launch night of the new limited-edition Defender was headlined by Kano. Famous for its "heroic capabilities" and all-terrain adventures, Defender is now exploring a musical world it has much in common with, through innovative collaborations and celebrations of emerging talent.
Alongside Kano, the Defender Trailblazers event celebrated individuals who represent the very best of rugby and inspire others to be capable of great things. Featuring rugby legends and current stars such as Ryuichi Nagayama, the oldest active member of Fuwaku Rugby Club, through to 14-year-old rugby player Jacob Pickering who was born without his left arm due to congenital upper limb deficiency, each "Trailblazer" has demonstrated immense courage, inner strength, and determination in the face of adversity.
These are the foundations Defender's new model is built on. Taking inspiration from the Rugby World Cup 2023 Trophy car – which is currently touring France showcasing the famous Webb Ellis Cup – the model is crafted in a unique specification that's finished with "Champagne Gold" exterior detailing spread across the bonnet, script, and alloy wheels, while embroidered headrests and blue interior stitching rounds things off.
While only 23 editions of the new Limited Edition Defender 110 have been introduced exclusively to the French market, you can take a closer look at the model above, along with what went down at the Defender Trailblazer event in Paris.