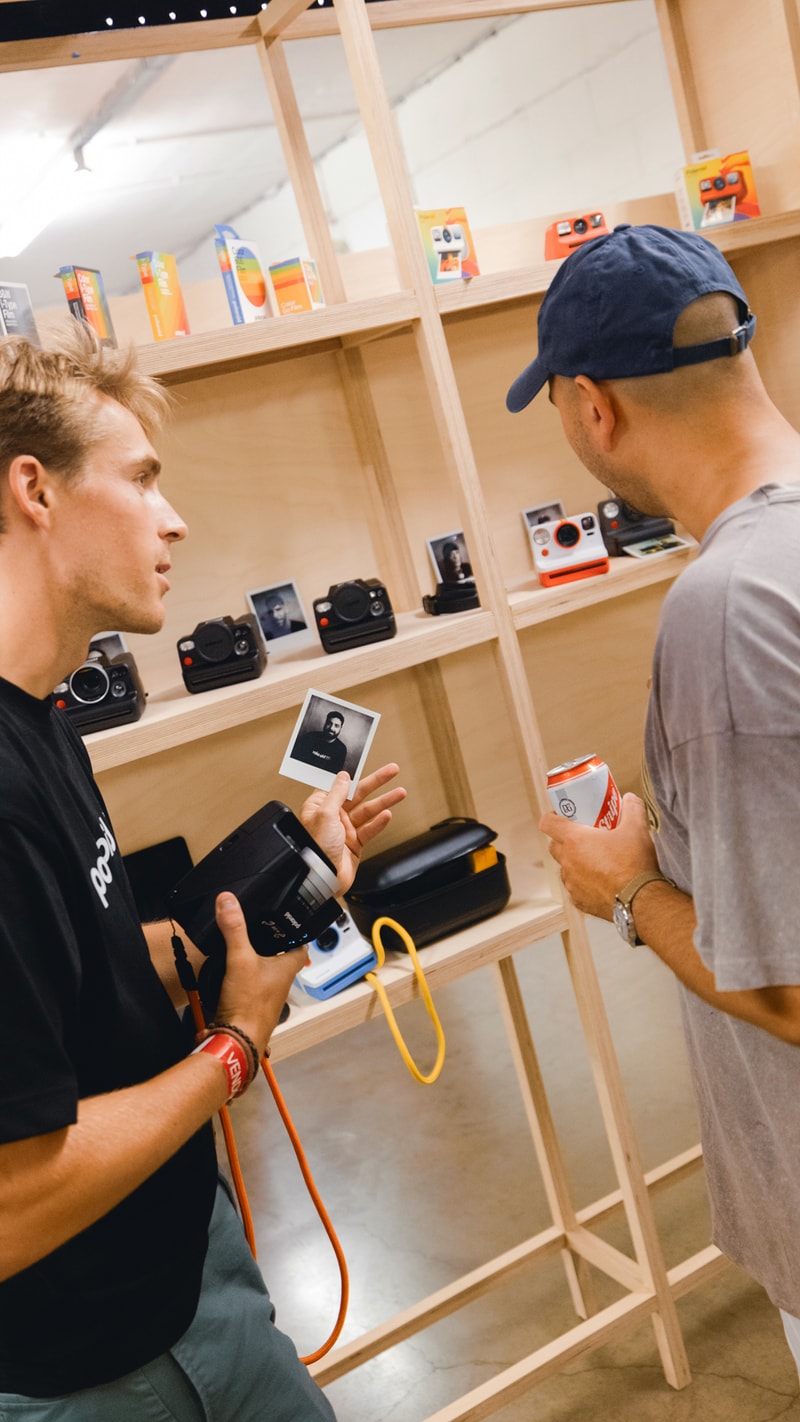 London's Creatives Go Behind the Lens at Polaroid's Hypebeast Flea Photography Studio
Trailing its newly launched Polaroid I-2 instant camera and accessories.
Last weekend, London welcomed the first-ever Hypebeast Flea – a shopping event hosting the city's most exciting businesses in fashion, lifestyle and beyond. Within the action, Polaroid was invited to curate its own space which introduced guests to its latest line-up of products as well as a competition and hands-on instant photography experience.
The brand's stall was constructed around a curved backdrop featuring a professional studio lighting set-up on the inside and photo exhibition along with a line-up of products decorating the outer. The assortment of brightly-colored attractions came together to showcase the possibilities of modern-day Polaroid, highlighting how its renowned instant functions have now been developed for shooting in any scenario.
Though its collection of cameras, speakers and printers were perfectly shelved across the space, one model took pride of place in the space: the recently-launched Polaroid I-2 – a high-end instant camera armed with advanced lens and fully manual controls. Introducing camera-savvy attendees to the new edition, a brand expert shared tutorials on the latest manual controls, automatic settings and lens functions. Guests also had the chance to try their hand at some event photography, which was later compiled and shortlisted in a competition.
As well as casual shooting, the weekend saw both vendors and shoppers pose against the soft lights of the scaled-back photo studio for more professional portraiture. Using the new instant camera, Polaroid's in-house photographer showed how a series of headshots could be captured with ease – given the right background, lighting and of course, shooter. Tying into the entrepreneurial spirit of the event, these free sessions gave attendees the chance to elevate their own professional profiles and take a piece of Polaroid home with them.
Take a closer look at how Polaroid captivated audiences at Hypebeast Flea in the event snapshots above. To shop Polaroid's I-2 instant camera amongst other products, head to the brand's website now.