LEGO 'Star Wars' Reveals 5,374-Piece UCS Venator-Class Republic Attack Cruiser
Measuring 43 inches long, the massive ship is joined by an Admiral Yularen minifigure and a new Phase II Captain Rex.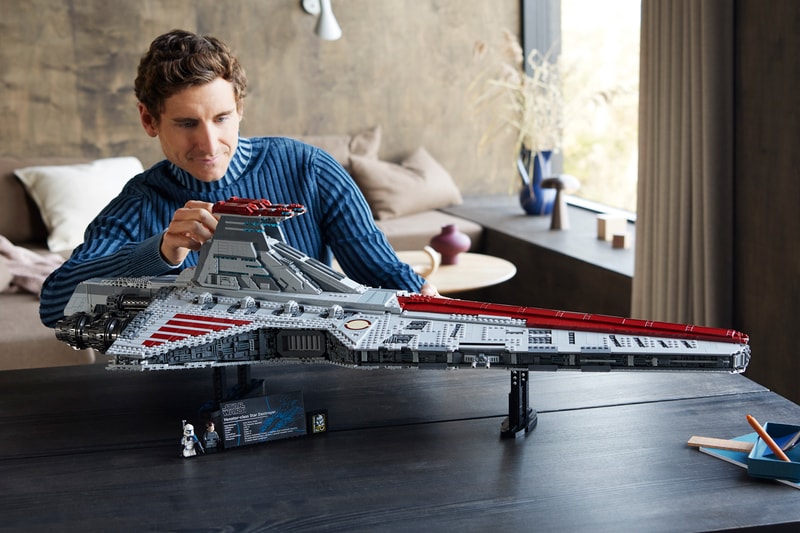 1 of 8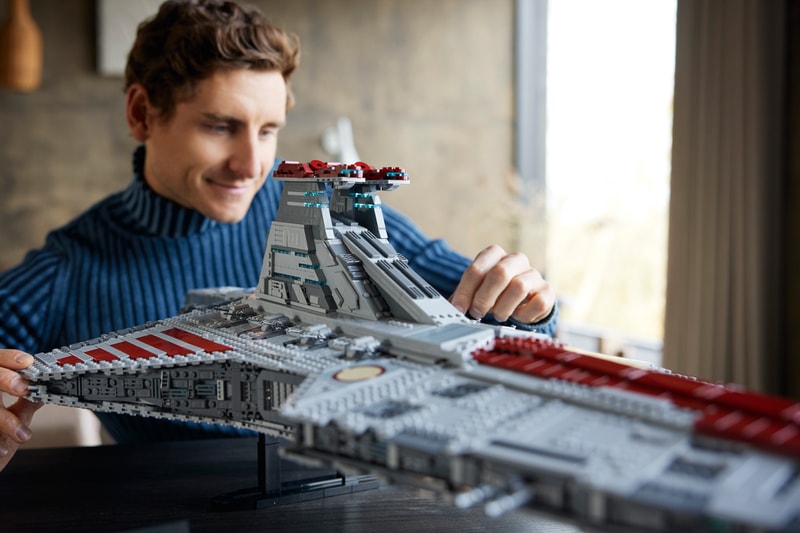 2 of 8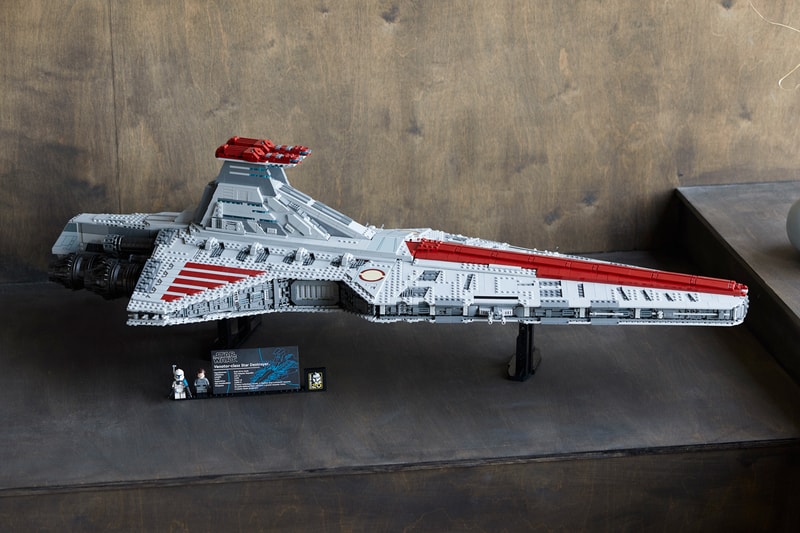 3 of 8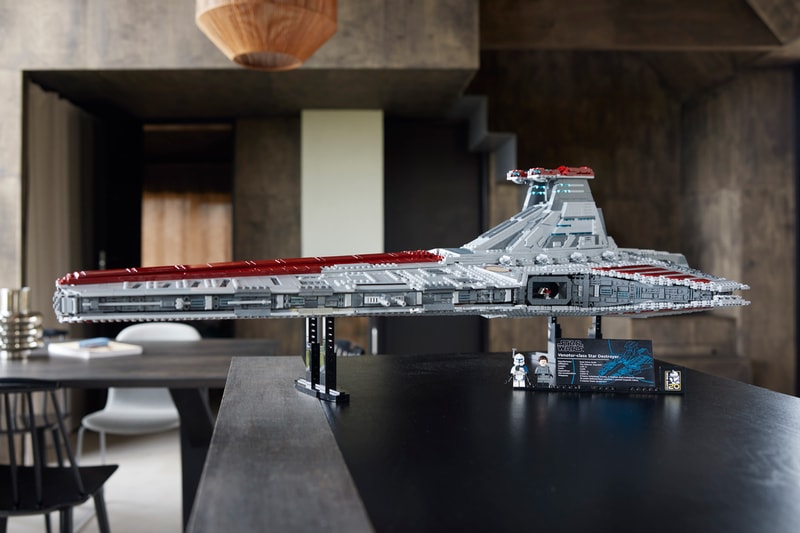 4 of 8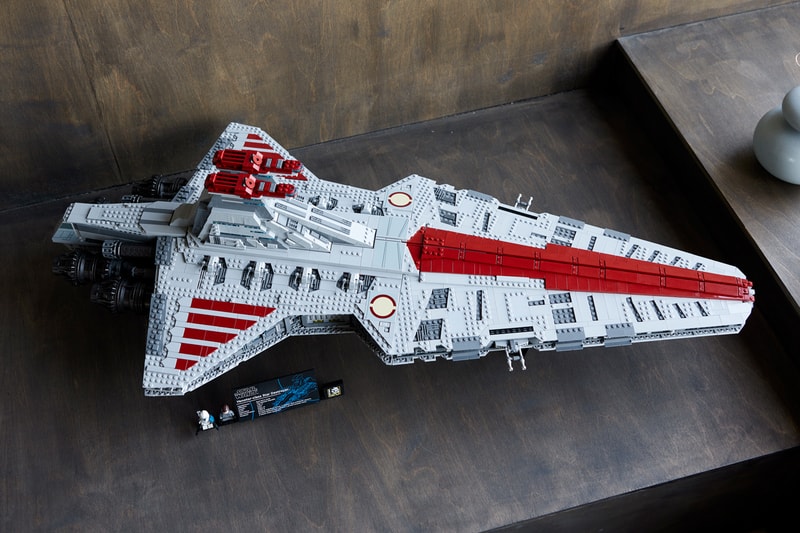 5 of 8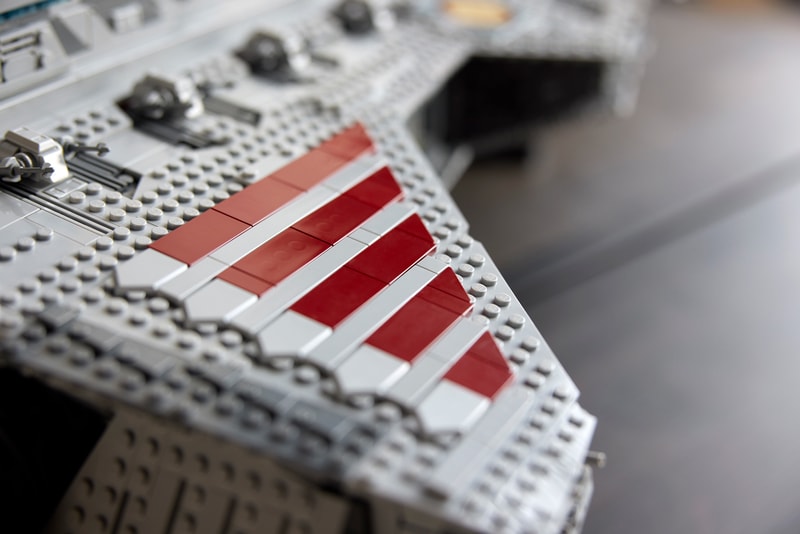 6 of 8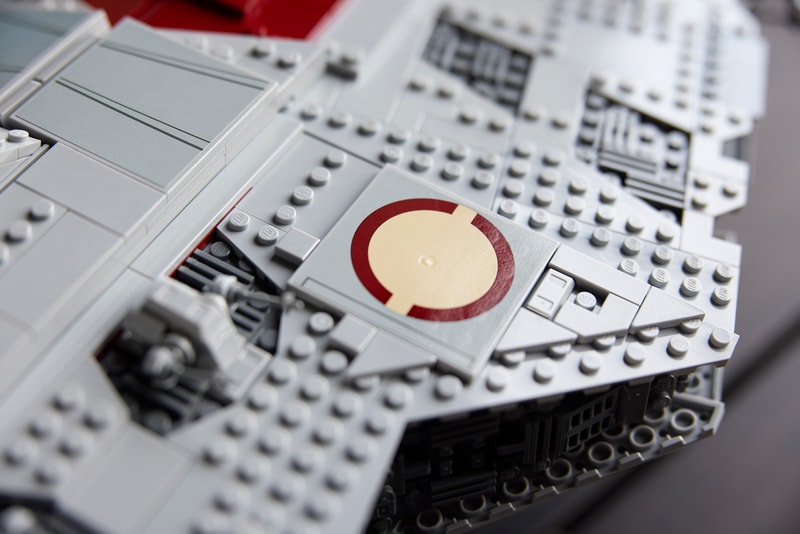 7 of 8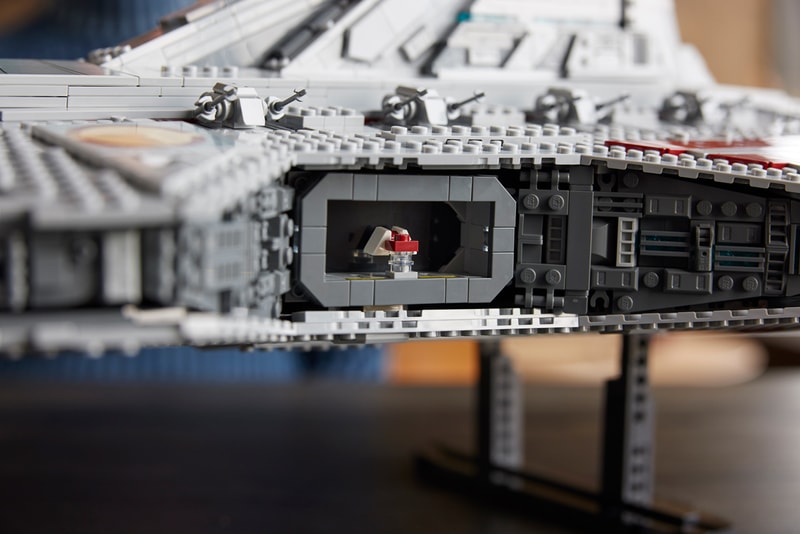 8 of 8
The time has come for LEGO Star Wars to reveal its most-anticipated set of the year — the Ultimate Collector Series (UCS) Venator-Class Republic Attack Cruiser. On April 1, an almost unbelievable lineup of sets was rumored with this ship as the star of the show. Now, as every other leak has come true one after another, the grand finale is here.
In celebration of 20 years of Clone Wars, the iconic Venator-Class Republic Attack Cruiser makes its return with incredible size and detailing. Constructed of 5,374 pieces, the set transcends its predecessor from 2009, measuring 20 inches longer for a total of 43 inches. Its gray and red color scheme replicates the ship masterfully with minimalist landing gear, a UCS plaque, Clone Wars 20th anniversary tile, scale model of the Republic Gunship and two minifigures rounding out the presentation. Looking closer at the figures, a new Phase II Captain Rex has been created alongside a Clone Wars version of Admiral Yularen.
For those interested in picking up the LEGO Star Wars UCS Venator-Class Republic Attack Cruiser, it's launching on October 4 via LEGO at a price of $650 USD. However, early access opens up on October 1 for LEGO Insiders — the brand's free membership program.
View this post on Instagram
Enjoy a detailed breakdown of the ship above and for more of the latest news from LEGO, it recently launched a 2,083-piece Concorde set.