1017 ALYX 9SM's 'COMPILATION V1' Has Arrived in Full
With inclusions from Lil Yachty, Teezo Touchdown, Kid Cudi and more.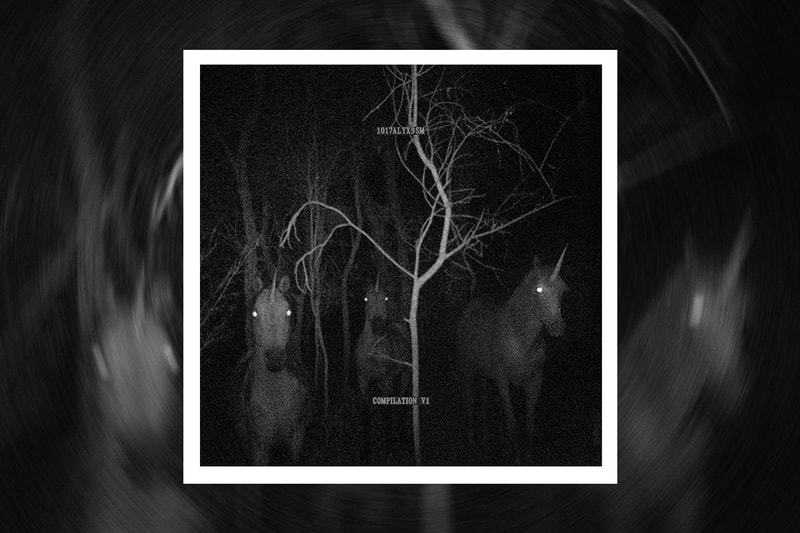 After dropping off singles by Lil Yachty, Montell Fish, Ethel Cain and Hardrock, 1017 ALYX 9SM's first sonic offering has surfaced in its final form. Curated by the brand's creative director Matthew M. Williams in partnership with Alamo Records, COMPILATION V1 sees the likes of a wide range of artists from all across the industry including Kid Cudi, Teezo Touchdown and Fousheé.
Boasting a total of 16 songs, the project amalgamates genres and styles to deliver a "collection of music from some of our favorite artists and friends of the brand." Other featured artists include Jam City, Bktherula, Lancey Foux, Ngeeyl, Asaad, Cheb Rabi, Rabit and YSI.
Cudi's contribution, "All My Life" hears the rapper reminiscing and reflecting on the hypnotic track, whereas Teezo's cut is led by an edgier, trap beat. Each song is distinctive and compelling in its own unique way.
For u, cuz I know u wanted it 😌

ALL MY LIFE OUT NOW https://t.co/5YXhNxYwlw

— The Chosen One (@KiDCuDi) September 29, 2023
View this post on Instagram
COMPILATION V1 is out on streaming everywhere now. Some of the features are hidden, so see the full list of featured artists in the above Instagram post.
Check out the project's corresponding merch collection that dropped last week, and don't miss Cudder's second drop of the day with Lyrical Lemonade and Lil Durk entitled "Guitar In My Room."