Travis Scott's 'UTOPIA' Opens at No. 1 With Biggest Week in Hip-Hop in History
His accompanying film, 'CIRCUS MAXIMUS,' is also now available to stream.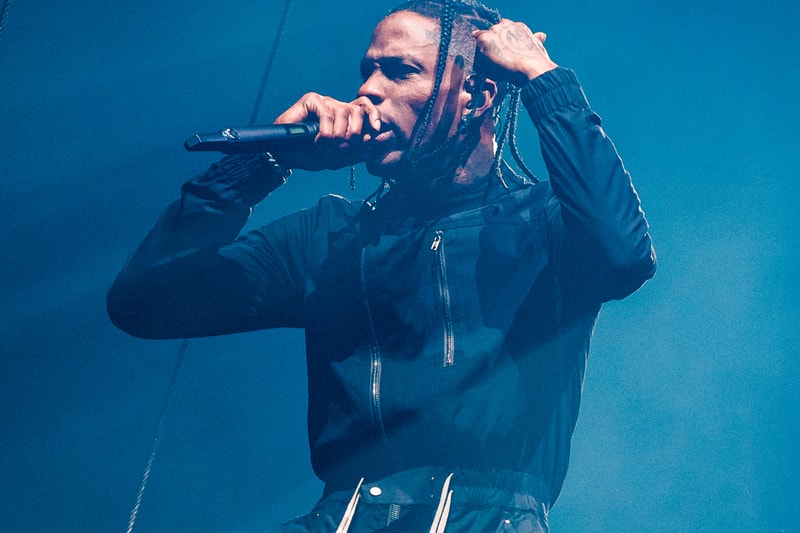 Travis Scott is opening at No. 1 on this week's Billboard 200 with UTOPIA.
The highly-anticipated record — and the artist's first full-length effort in five years — debuts with a whopping 496,000 equivalent album units in its first week, earning the biggest week in R&B/hip-hop in history and the third largest week of 2023 so far. Of that sum, its 243,000 streaming equivalent album units equate to 330.68 million on-demand streams of the 19 songs to become the second-biggest streaming week of 2023, its 252,000 album sales mark the second-largest sales week of 2023 and is closed out with 1,000 in track equivalent album units.
In addition to this feat, his accompanying film CIRCUS MAXIMUS, which is co-directed by Gaspar Noe, Valdimar Joìhannsson, Nicolas Winding Refn, Harmony Korine, Kahlil Joseph and Scott himself, is now available to stream on Apple Music.
Other new debuts in this week's top 10 is Post Malone, whose AUSTIN opens at No. 2 with 113,000 equivalent album units including 78,000 in streaming equivalent album units (101.14 million on-demand streams), 34,000 in album sales and 1,000 in track equivalent album units. This marks Posty's fifth consecutive top five entry.
Elsewhere on the chart, Morgan Wallen stays at no. 3 followed by the Barbie soundtrack and Taylor Swift at Nos. 3, 4 and 5, respectively. Making up the bottom half of this week's top 10 are New Jeans at No. 6, Peso Pluma at No. 7, Swift again at No. 8, Wallen a second time at No. 9 and Swift a third time at No. 10.
In related news, Ye joined Scott at his recent Rome performance.