Palace and McDonald's are Cooking Something Up
As part of the "As Featured in Meal" initiative that spotlights films that the fast-food chain appears in.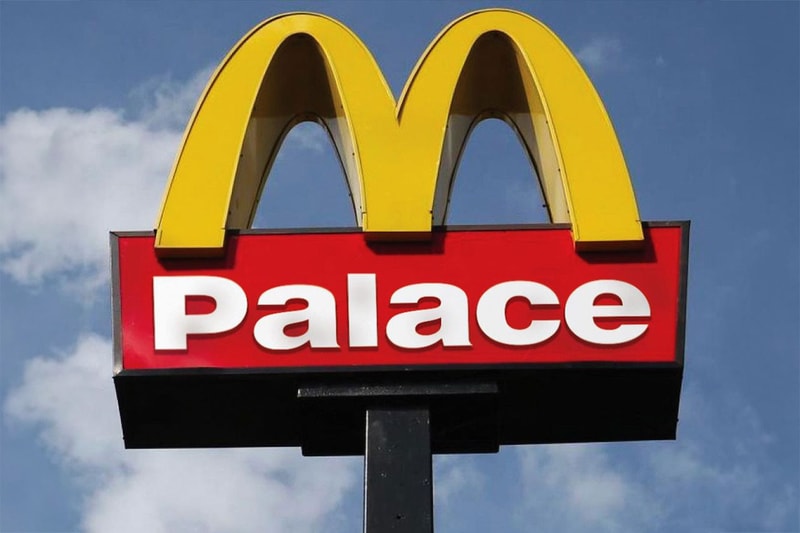 One way that McDonald's has garnered more consumers to its already-popular restaurants is by linking up with figures and brands that reside in the streetwear sphere. In the past, we've seen the golden arches link up with the like of Travis Scott, CLOT and Cactus Plant Flea Market on special meals and food packaging, and now the fast-food chain furthering its presence in the space with a new partnership alongside Palace Skateboards.
It's still unclear as to what exactly the duo is cooking up, but it's confirmed that the London-based label's contributions will be part of a larger McDonald's initiative titled "As Featured in Meal" which references television shows and films that the restaurant is featured in. To coincide with the teaser announcement, Palace took to Instagram to unveil its out-of-home marketing campaign in New York City. They took over a digital billboard in Manhattan that features the phrase "Basically if I do enough descriptions about McDonald's I reckon I can expense burgers then my life's complete." It's written out in bullet point style to reference Palace's comical product descriptions on their website.
More details about the partnership will likely turn up in the coming days as the collaboration is slated to launch on August 14, 2023.
View this post on Instagram
View this post on Instagram
In case you missed it, McDonald's Hong Kong and Kevin Poon have launched a "Coach McNugget Art World" exhibition.