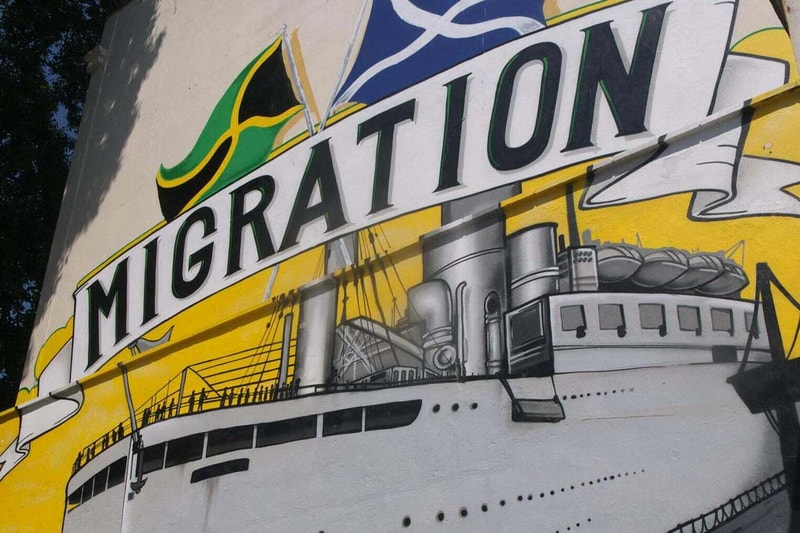 The Brixton Project and Brockwell Park to Host "Off the Fence" Installation to Mark Windrush 75
Spanning over 400 meters and exploring a symbolic moment of Black British contribution to the UK.
---
This month, "Off The Fence," a new partnership between The Brixton Project and Brockwell Live will unveil a huge art installation at Brockwell Park in South London to mark Windrush 75.
The new installation will take over 400 meters of Brockwell Live's festival wall perimeter and will be transformed into a collaborative piece of artwork that has been created from a combination of over 200 submissions from the local community, including schools, cultural organizations, and artists.
Applications to be included in the installation have been collected over the past few weeks and have been designed to create an artwork that combines history, poetry, art, and photography around five key themes of ancestry, island life, building Britain, carnival, and future.
The installation will be officially presented during an open-to-all event on May 23, transforming Brockwell Park for locals and festival-goers. Attendees will be able to explore a symbolic moment of Black British contribution to the UK and the broader post-war migration from across the Commonwealth and beyond that helped create the modern Britain that is shared and lived in today.
Commenting on The Brixton Project, a spokesperson said: ""Off The Fence" will mark the contribution of the Windrush generation and their descendants, 75 years after the Empire Windrush docked at Tilbury. As one of London's largest community-led art experiences, local schools, artists, community groups and cultural organizations have all come together to recognize this event in Black British history." 
You can visit the Brockwell Park installation from May 23 at Brockwell Park Gardens, London, SE24 0NG.
In other news, check out the new work from THE SKATEROOM.