What Does Balenciaga's Spring 2024 Digital Show Gold Key Invitation Mean?
Perhaps the manipulated leather hotel-style key tag can offer a few clues.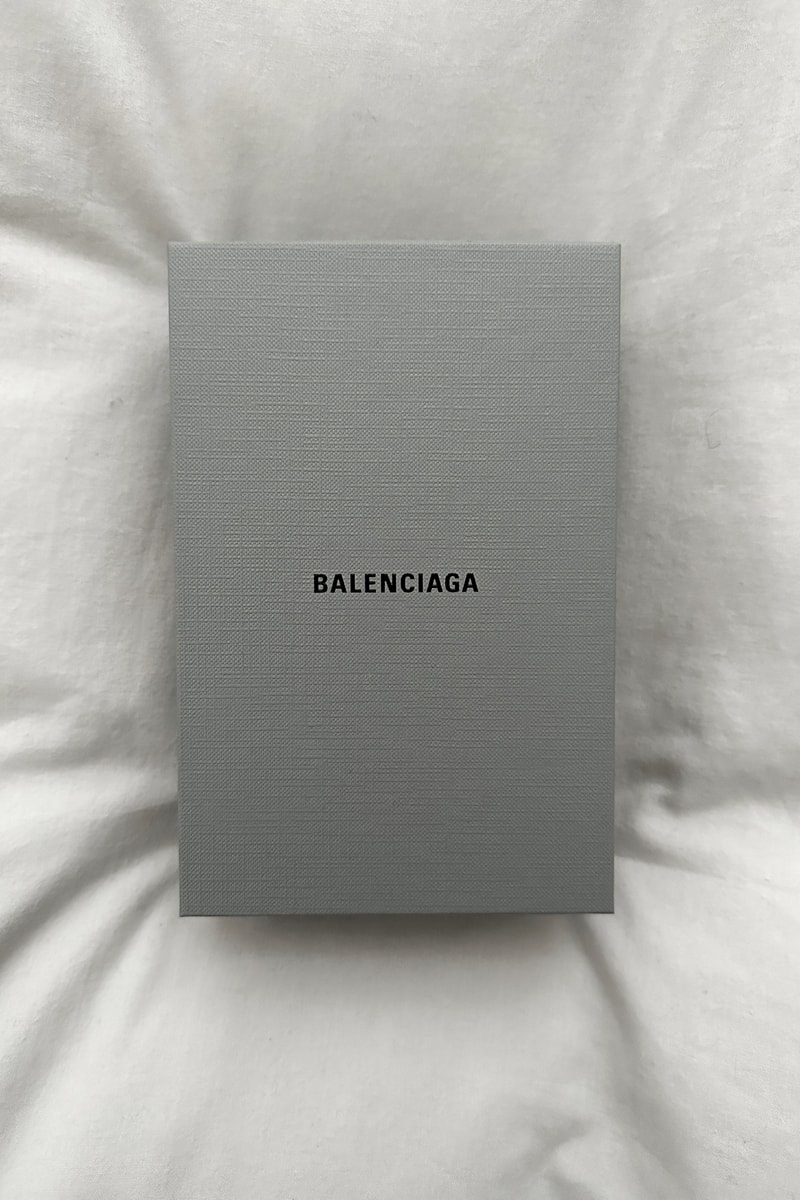 1 of 6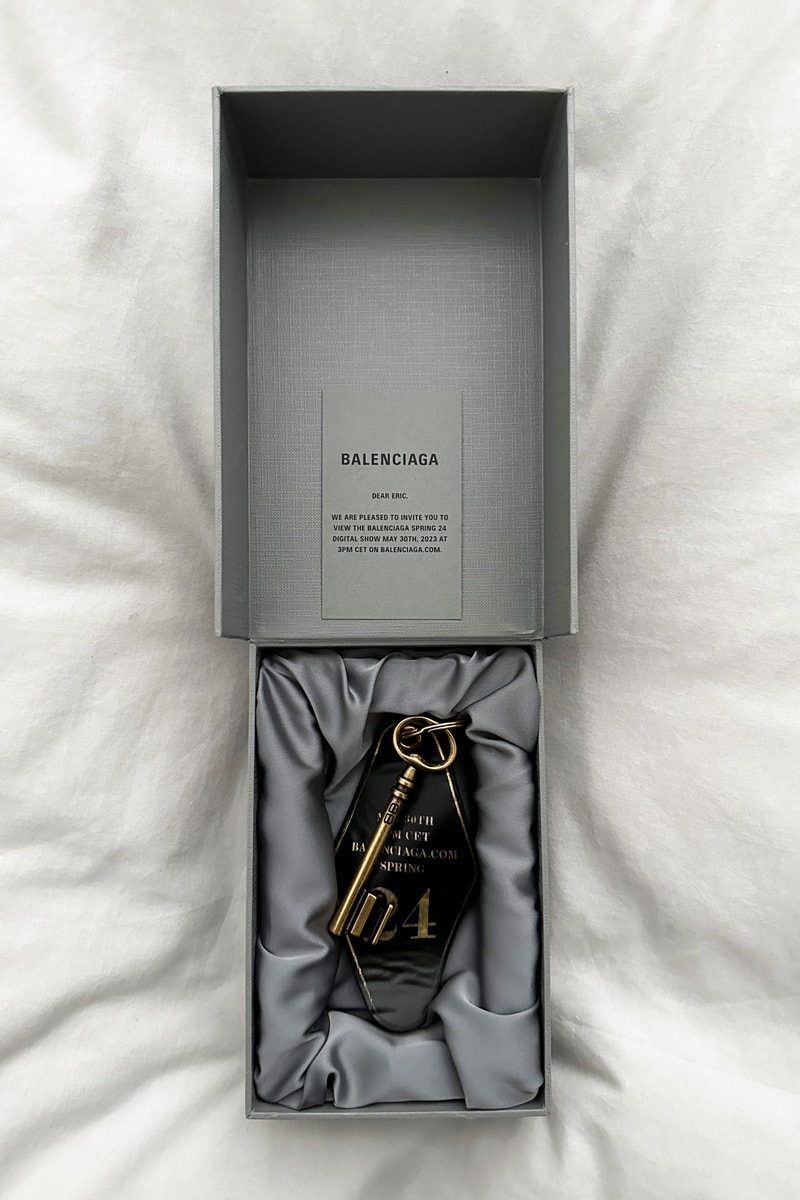 2 of 6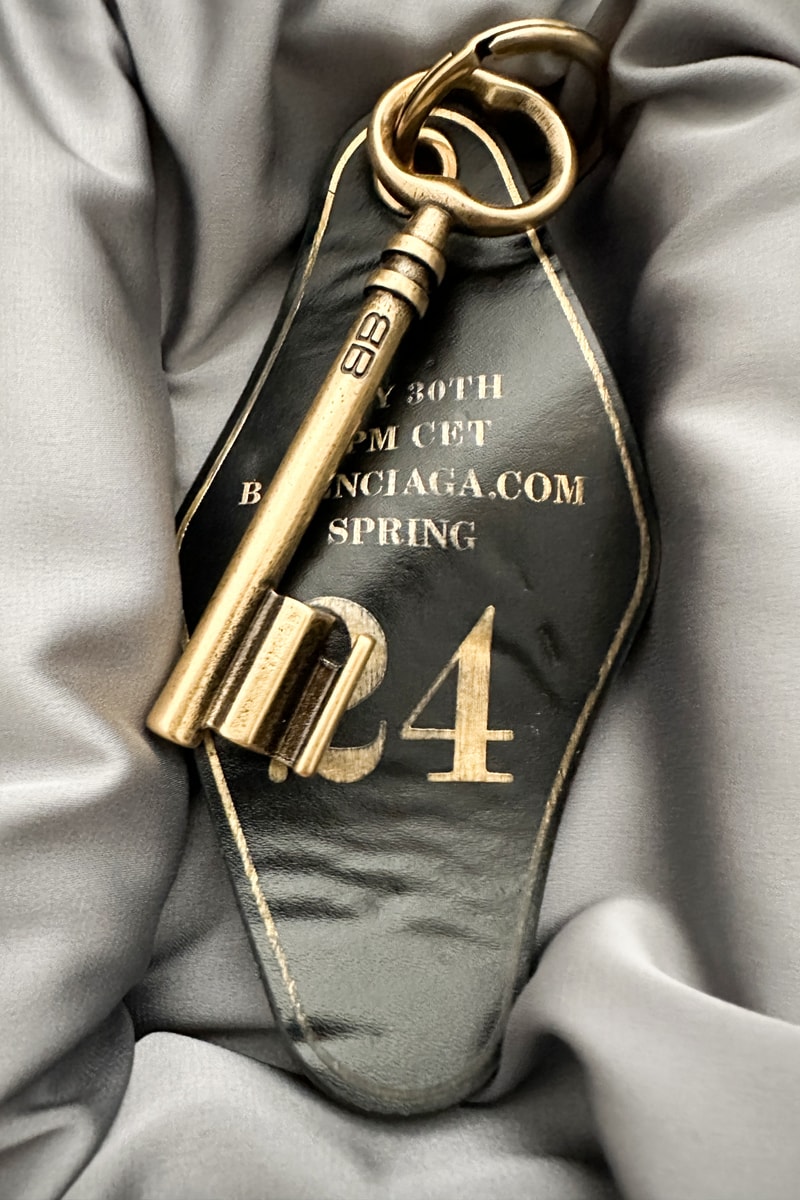 3 of 6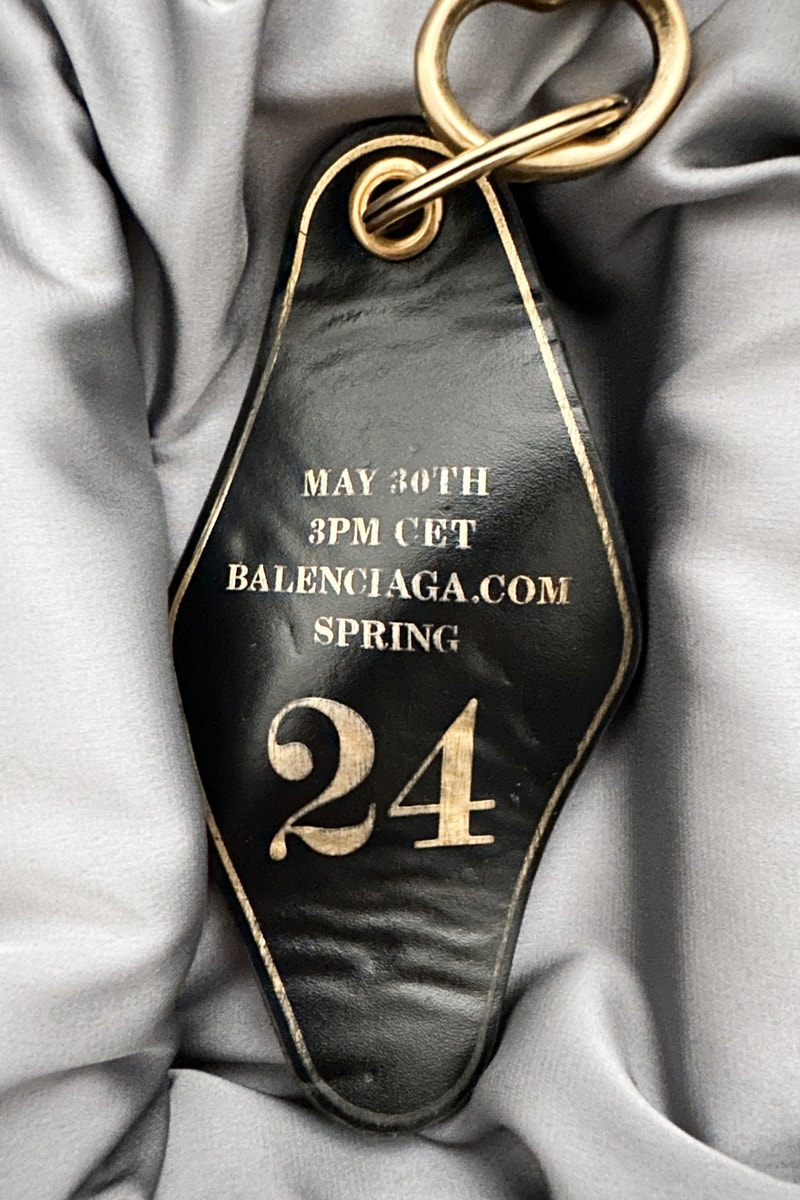 4 of 6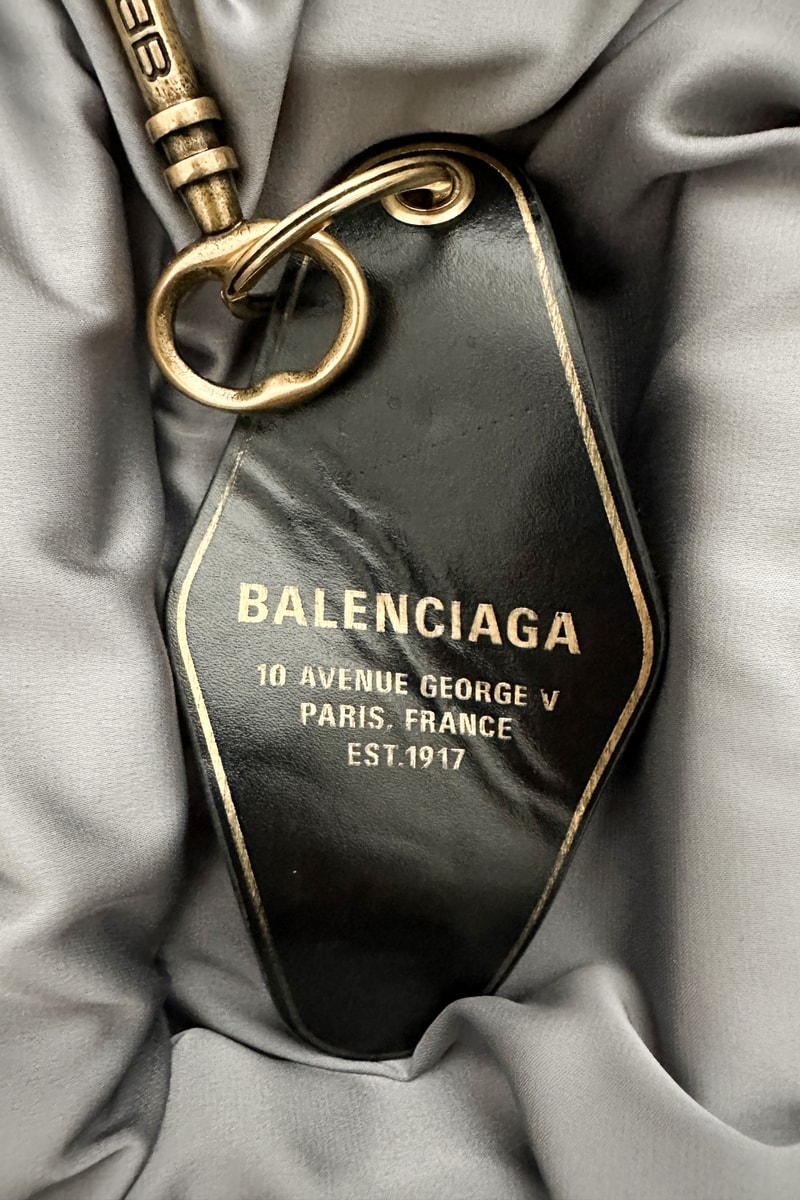 5 of 6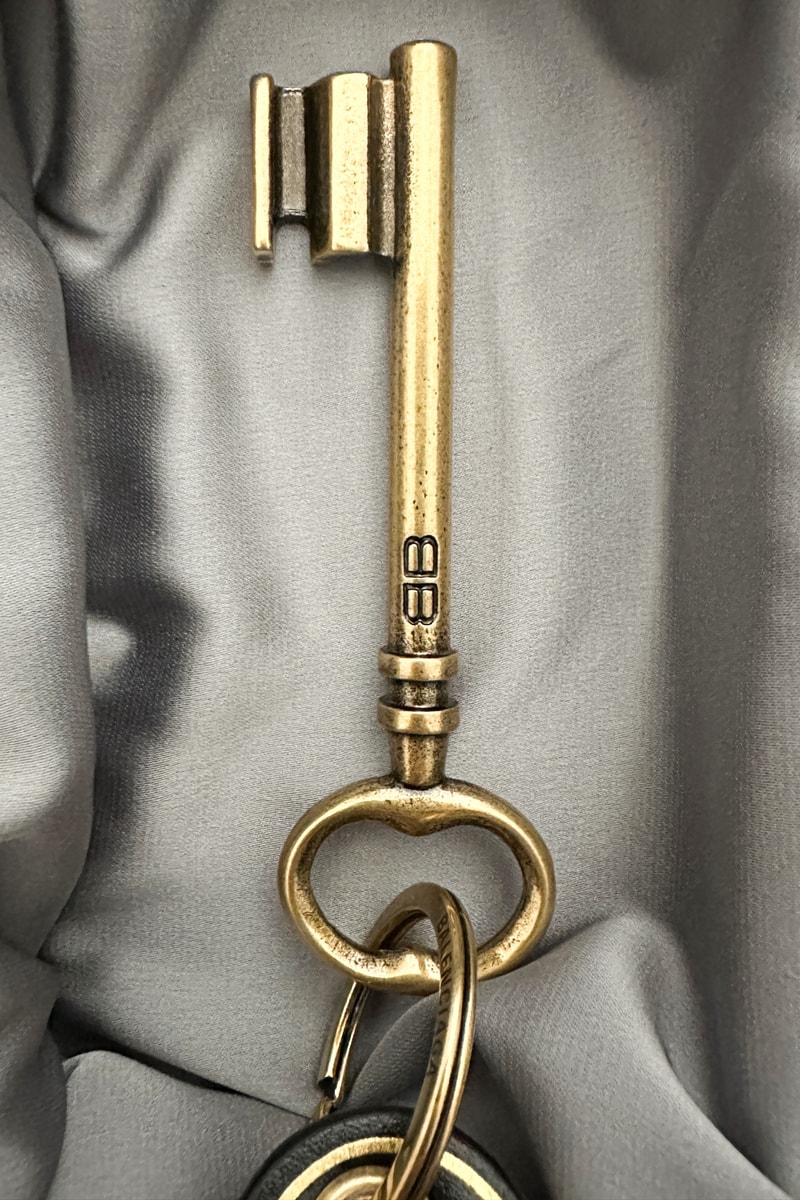 6 of 6
Balenciaga's Spring 2024 show is a matter of days away, and ahead of the digital presentation, the Demna-helmed House has sent out physical invitations to those looking to unlock the online material.
Presented in a now-signature gray box printed with Balenciaga's block-caps black branding on the lid, the box opens to reveal a plush gray silk pillow holding the invitation itself. For Spring 2024, the item is a gold key attached to a leather key tag.
The key itself comes in a tarnished, aged gold tone with minimal "BB" branding on both sides of the key. It's an old shape, and is linked to a ring that's branded with Balenciaga's full moniker. From here, a piece of leather that's been warped and molded into a folded and creased diamond shape appears in black with gold detailing, reading off Balenciaga's name, its 10 Avenue George V couture store in Paris, and all the necessary details on how to watch the digital show.
Balenciaga's invites are always evocative. There was the broken iPhone for Winter 2022, commenting on the state of the world and the climate, while fake cash was used to denote the House's New York Stock Exchange runway show. As for the Spring 2024 invite, one could assume that in correlation to Demna's goal to de-gimmick Balenciaga, the show could be focusing on the manipulation of luxurious materials and centered around a classic palette of colors.
Last's season's Winter 2023 runway saw Demna state that "Fashion can no longer be seen as entertainment." Instead, he wanted to explore the "art of making clothes," and perhaps the keyring is indeed a hint, implying craftsmanship and materials will continue to be at the forefront of his output. This is only encouraged by the invite's couture store address.
Stay tuned to Hypebeast for more information, and catch the Balenciaga Spring 2024 digital show on Balenciaga's website on May 30 at 3 p.m. CET/2 p.m. BST/9 a.m. ET.
In other news, Dior has presented its Resort 2024 collection in Mexico.