'Attack on Titan: The Final Season Part 3' Receives New Key Visual
The final chapter airs this Fall.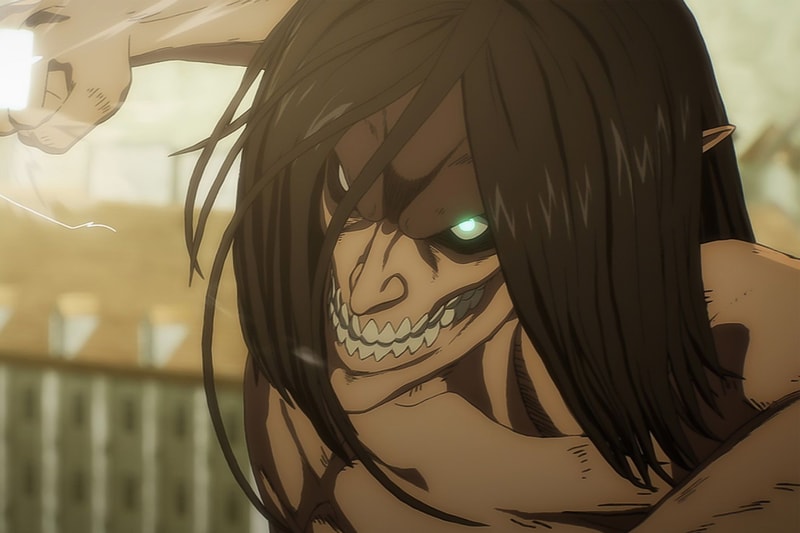 During MAPPA Stage 2023 over the weekend, a new key visual for the second half of Attack on Titan The Final Season Part 3 (Shingeki no Kyojin The Final Season Kanketsu-hen) was revealed, confirming the return of the final chapter this Fall.
The anime adaptation for Hajime Isayama's Attack on Titan has run for a decade now, beginning in 2013. The first half of The Final Chapters was released on March 4 as a one-hour special, and is available now on various streaming platform.
The visual shows Eren and Mikasa's tranquil cabin shrouded by two towering shadows of Colossal Titans holding hands. Text on the poster translates to "Take Care Eren."
Below is a description of the series from Crunchyroll:
Known in Japan as Shingeki no Kyojin, many years ago, the last remnants of humanity were forced to retreat behind the towering walls of a fortified city to escape the massive, man-eating Titans that roamed the land outside their fortress. Only the heroic members of the Scouting Legion dared to stray beyond the safety of the walls – but even those brave warriors seldom returned alive. Those within the city clung to the illusion of a peaceful existence until the day that dream was shattered, and their slim chance at survival was reduced to one horrifying choice: kill – or be devoured!
Look for more details to emerge in the coming months.
In other news, Netflix's Squid Game: The Challenge reality show arrives this November.