Ed Sheeran Will Be "Done" With Music If He Loses in Marvin Gaye Copyright Case
The suit alleges that he ripped off Gaye's "Let's Get It On" for his 2014 hit "Thinking Out Loud."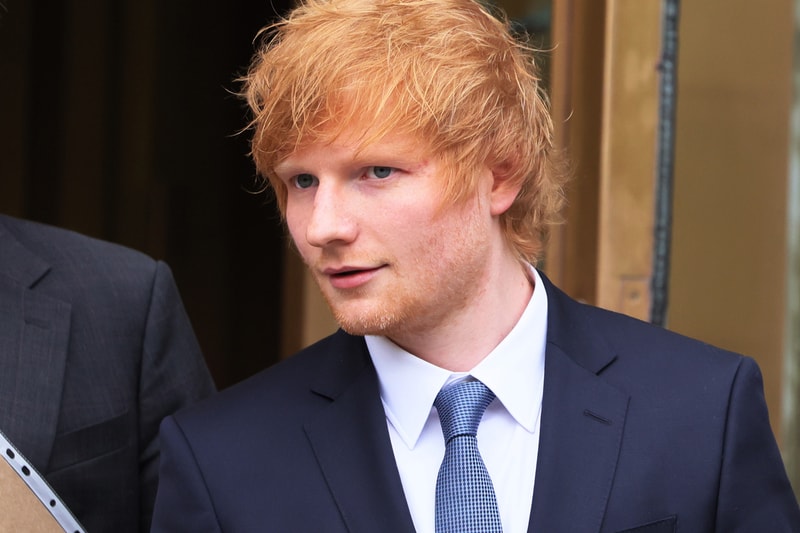 Ed Sheeran announced that he will be "done" with music if he loses the ongoing copyright infringement case involving Marvin Gaye's "Let Get It On" and his 2014 hit "Thinking Out Loud."
The singer-songwriter testified in court earlier this week and was asked by his lawyer, Ilene Farkas, of what could happen if he loses. "If that happens, I'm done — I'm stopping," Sheeran said in reference to his career as a musician. "I find it really insulting to work my whole life as a singer-songwriter and diminish it." He also noted that he would have known whether he was plagiraizing such a popular song, and that he would never have performed the two tracks together if that were the case. "I would have been an idiot to stand on stage in front of 20 thousand people," he added.
Sheeran was sued by the daughter of Ed Townsend (Gaye's songwriting partner) Kathryn Griffin Townsend, Ed's sister Helen McDonald and Cherrigale Townsend and alleged that the English artist copied parts of "Let's Get It On" and used it for "Thinking Out Loud." While on the witness stand, Sheeran has so far performed a snippet of "Thinking Out Loud" and mashups of Van Morrison, Bob Dylan and Stevie Wonders tracks to prove that the four-chord progression is also used in tracks like "Tupelo Honey" and "Crazy Love." His "Thinking Out Loud" co-writer Amy Wadge shared that she thought the song had more similarities with Morrison's "Have I Told You Lately," and that she never once thought of Gaye while they were creating the track. "Once we had written and Ed started playing it from the phone, we both said it was a Van (Morrison) song," she said. "It had the same sort of feel as a Van Morrison song."
The Townsends are seeking an unspecified amount of damages from Sheeran, as well as an order banning him from performing the song ever again.
Elsewhere in music, a Frank Ocean fan has been hit with a cease-and-desist for sharing the artist's Coachella 2023 set.