'PUBG MOBILE' Announces Medicom Toy BE@RBRICK Collaboration
Offering new gameplay, items, and companions.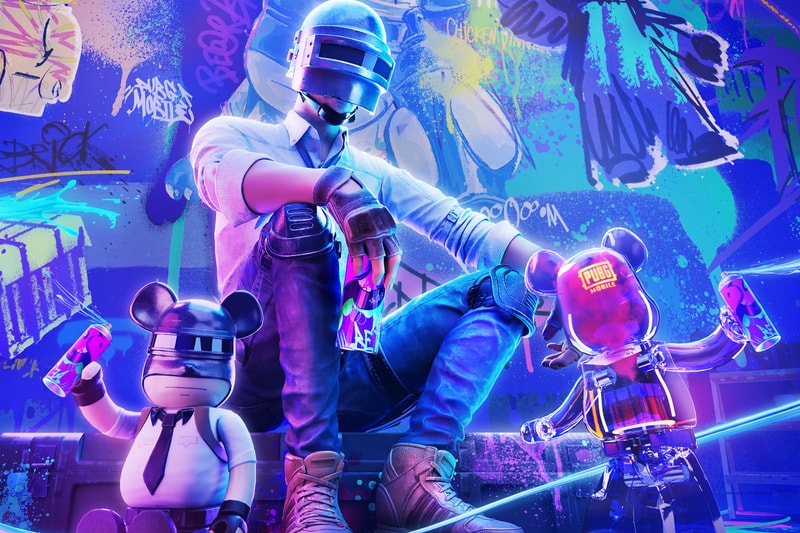 For its latest collaboration, PUBG MOBILE has come together with Medicom Toy to bring BE@RBRICK's to the battleground. The team-up sees the highly sought-after collectibles appear in battle royale matches on Erangel, with three types of giant BE@RBRICKs spread throughout the map. Interacting with the BE@RBRICKs, players can gain supplies corresponding to the type they find.
Additionally, BE@RBRICK companions will also assist players on the battleground with the Level 3 Helmet BE@RBRICK Buddy, Ghillie Suit BE@RBRICK Buddy, Underworld Guide BE@RBRICK Buddy, and Air Drop BE@RBRICK Buddy. PUBG MOBILE x Medicom Toy BE@RBRICKs will also be released in real life, with players qualifying to purchase the limited-edition release through upcoming in-game activities.
"We're so excited to provide a new platform for these exclusive collectibles, and introduce a truly trendsetting brand to PUBG MOBILE," said Vincent Wang, Head of PUBG MOBILE Publishing, Tencent Games. "BE@RBRICK produces exciting and creative work, pushing the boundaries of creativity in the collectible sphere, just as we're pushing boundaries in the battle royale genre. They're the perfect partner for PUBG MOBILE and we can't wait for players to see these exclusive items in-game, and get the chance to own a piece of art history by joining the in-game activities to qualify to purchase a limited edition physical PUBG MOBILE BE@RBRICK."
"We're very pleased to be working with PUBG MOBILE to introduce BE@RBRICK to gamers around the world," said Tatsuhiko Akashi, MEDICOM TOY CORPORATION President & CEO. "It's been a delight working with PUBG MOBILE on an exciting partnership that will allow fans to interact with BE@RBRICK in a whole new way."
The BE@RBRICK event is now available in PUBG MOBILE now until May 15, with BE@RBRICK companions and items purchasable until May 31.
In case you missed it, Naruto x Boruto Ultimate Ninja Storm Connections adds Naruto Baryon Mode and Sasuke Supporting Kage forms.