Jack in the Box Introduces New Pineapple Express Menu Items Alongside a Wild Shoe Design for 4/20
Custom kicks inspired by the return of the Pineapple Express Shake, the new Pineapple Express Chicken Sandwich and the Pineapple Express Red Bull® Infusion.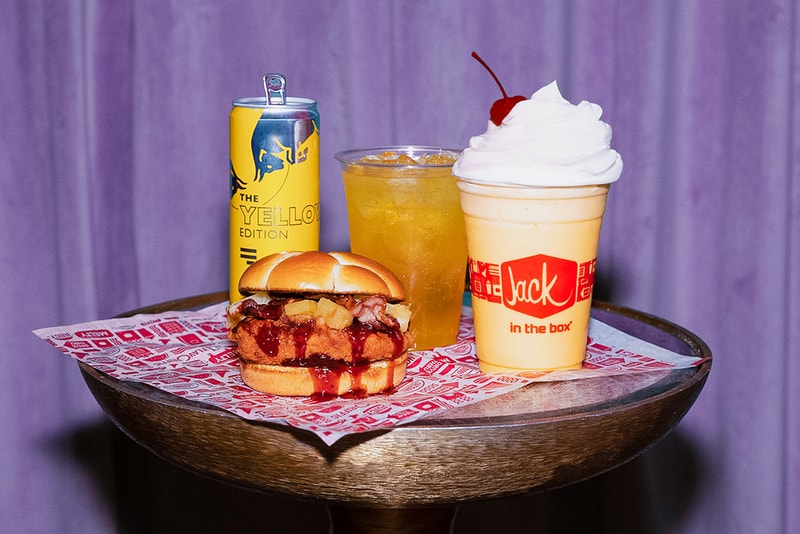 1 of 2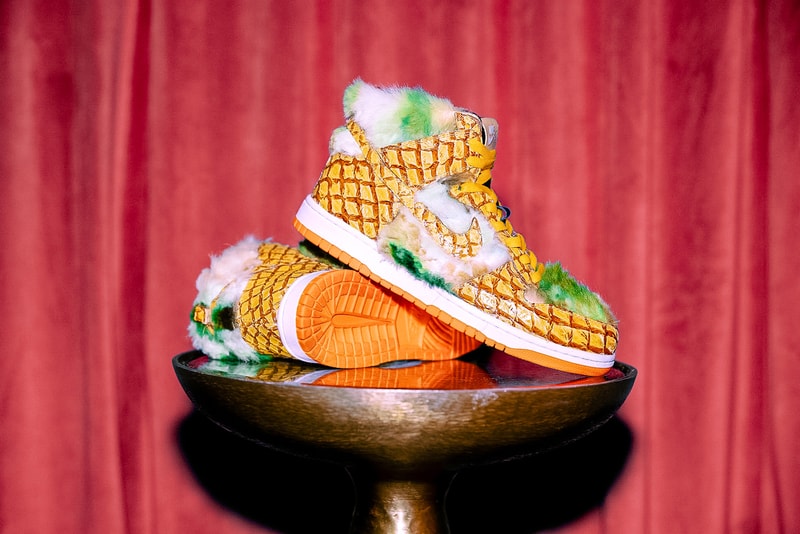 2 of 2
Jack in the Box brings signature flavors to the table (we all know, one tiny taco is never enough) while always challenging the status quo through new, innovative menu items. Jack in the Box fans can always expect the unexpected from Jack, which is exactly why the brand decided to reinstate one of their most popular sweet treats: The Pineapple Express Shake.
The creamy, delectable pineapple shake returns to Jack in the Box in honor of 4/20, a day celebrated with snacks and munchies galore. From April 20 to April 24, customers can enjoy a large Pineapple Express Shake for the price of $4.20 on the Jack app or through online ordering. Making a debut alongside the beloved shake, Jack will introduce an array of new Pineapple Express products as well, from the Pineapple Express Red Bull® Infusion to an exclusive Pineapple Express Chicken Sandwich, available at select locations.
The Pineapple Express family is inspired by the tropical tastes, tones, and aromas of well…Pineapple Express, so to ring in its new family of products, Jack in the Box has additionally unveiled a collaborative sneaker design that is just as exotic and outlandish as the new menu options. By tapping SD Custom Footwear, the brand has brought its menu to life so customers can not only explore surprising flavors, but they can sport Jack's fun, innovative spirit as well.
These 4/20-inspired sneakers display an unlikely combination of exotic leather and multicolored fur. The leather is treated so that its texture mimics that of an actual pineapple, and it is paired with vibrant yellow laces, neon orange soles, and a Pineapple Express branded tongue. As both Jack in the Box and SD Custom Footwear originated in San Diego, this collaboration not only honors 4/20 but pays homage to their home base and local artists.
This marks the fourth collaboration and 14th pair of custom sneakers between Jack in the Box and SD Customs — both champion seeking the heights of our imaginations and exceeding creative boundaries. "It's really cool that as an artist, Jack in the Box gives me tons of creative freedom. In this case, it led to the Pineapple Express 420's which are one of the craziest pairs I've ever made," says Rey, an artist from SD Custom Footwear.
For more information on the Pineapple Express 420's and the Pineapple Express family, visit jackinthebox.com.