Amber Heard Returns to 'Aquaman 2'
Leaving the internet divided.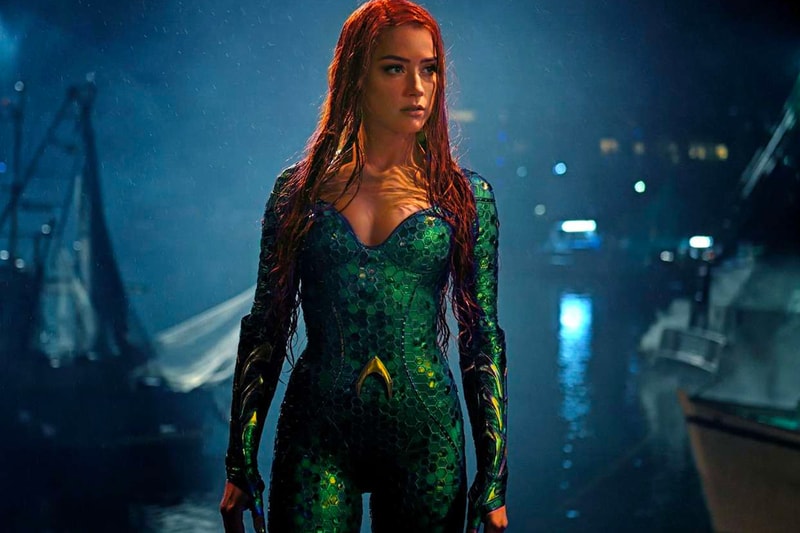 At CinemaCon this year, DC material toop up two-hours of the Warner Bros. presentation. During their timeslot, the studio debuted the first-ever trailer for Aquaman 2, shocking fans with a surprise appearance.
While neither filmmaker James Wan nor star Jason Momoa could make it in person, they appeared on video to greet fans in Las Vegas. The trailer for Aquaman and the Lost Kingdom saw Amber Heard make a cameo in a battle scene, confirming her return as Mera in the sequel. The footage shown caused a stir among fans, as she is seen battling alongside Momoa.
Her cameo comes years after her highly-profiled defamation trial with ex-husband Johnny Depp. Heard's appearance is controversial as she testified during the case that she nearly lost her role in Aquaman because of the media firestorm surrounding the legal proceedings. In a video deposition from the then-president of Warner Bros. Pictures stated that Heard was almost recast because of the lack of onscreen chemistry. During the trial, fans also started a petition that almost gained 4.5 million signatures to remove Heard from the sequel. Despite the efforts, it appears that Heard is to appear in the film. It is currently uncertain how much of a role she will play in the film's storyline as the trailer has not yet been released to the public.
The sequel premieres in theaters on December 20.
In other entertainment news, watch the season three teaser trailer for The Witcher.