Tom Brady Says Newly Adopted Kitten Keeping Him From NFL Comeback
Dispelling rumors of a return.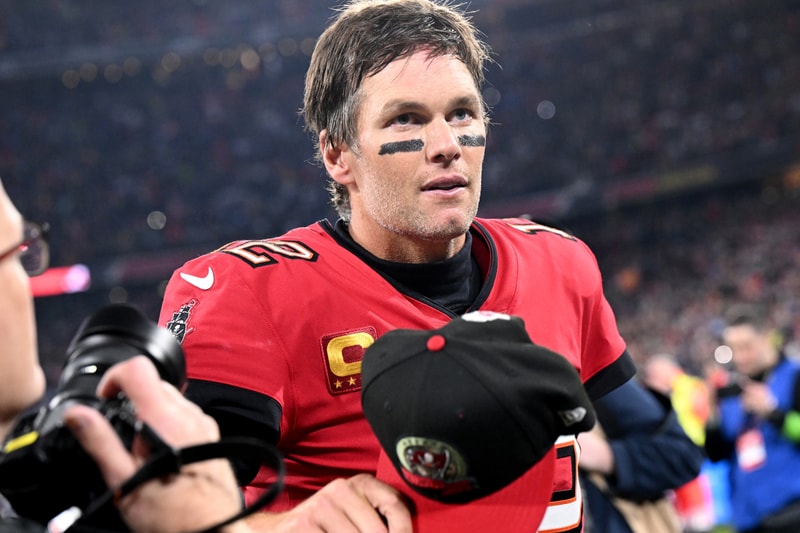 Despite announcing that he will be retiring "for good" back in February, rumors of Tom Brady returning to the NFL have continued to surface. In response to all the chatter in the football world, the seven-time Super Bowl-winning quarterback took to Twitter to dispel the rumors. Surprisingly sharing that his newly adopted kitten is keeping him from making an NFL comeback.
Brady tweeted, "Anyone who thinks I have time to come back to the NFL has never adopted a 2 month old kitten for their daughter." The tweet was in response to sports commentator Rich Eisen noting that the footballer might not be done on the Rich Eisen Show, folks are saying, 'Keep an eye on Miami.'"
Since his retirement, Tom Brady has been spending time with his family and sharing clips of the two Siamese mix kittens he adopted from the Humane Society of Tampa Bay for his 10-year-old daughter, Vivian. The adoption came after Brady, his daughter Vivian, and son Benjamin spent the season volunteering at the organization.
In case you missed it, Jake Gyllenhaal showed off his impressive physique during the filming for Road House at UFC 285.