Dole Whip Will Soon Be Available in Grocery Stores
Bring the magic of Disney parks home.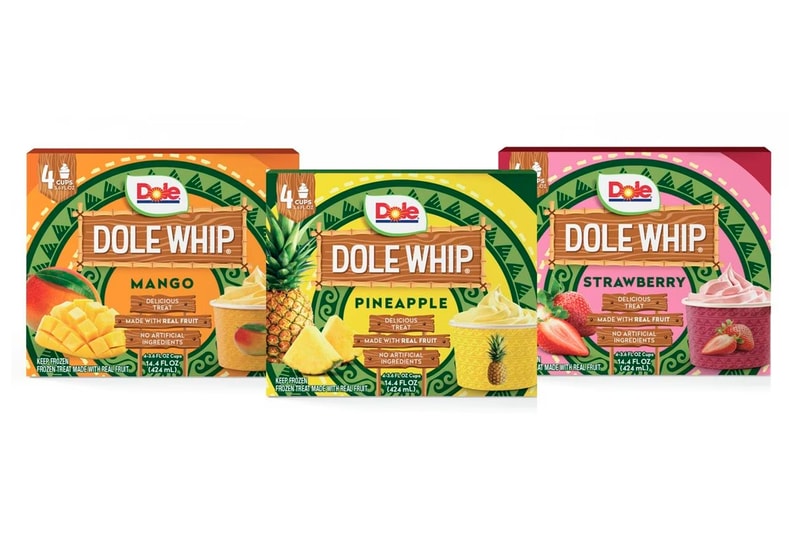 At this year's Expo West Show in Anaheim, California, Dole shared that it will soon be making Dole Whip available in grocery stores. The beloved frozen treat was first introduced at the National Restaurant Association show back in May 1984 and has since achieved a cult following amongst Disney park-goers. Dole Whip is made with exclusively vegan ingredients and is also gluten-free, starting with the signature Pineapple, Dole Whip is now offered in eight additional fruit flavors – Cherry, Mango, Lemon, Watermelon, Orange, Raspberry, Strawberry, and Lime.
Aside from making the original Pineapple flavor, Dole will also be introducing Mango and Strawberry flavors with the consumer release. Each pack of Dole Whip comes with four cups (3.6 FL OZ) and is made with real fruit with no artificial ingredients. The release of Dole Whip will see the storied soft-serve dairy-free frozen dessert available in freezer aisles nationwide later this year.
Stay tuned for more details regarding official release info for Dole's Dole Whip grocery store release.
View this post on Instagram
For more food and beverage news, supply chain issues will make Girl Scouts Cookies harder to get this year.