Supply Chain Issues Will Make Girl Scouts Cookies Harder to Get This Year
Secure your treats now.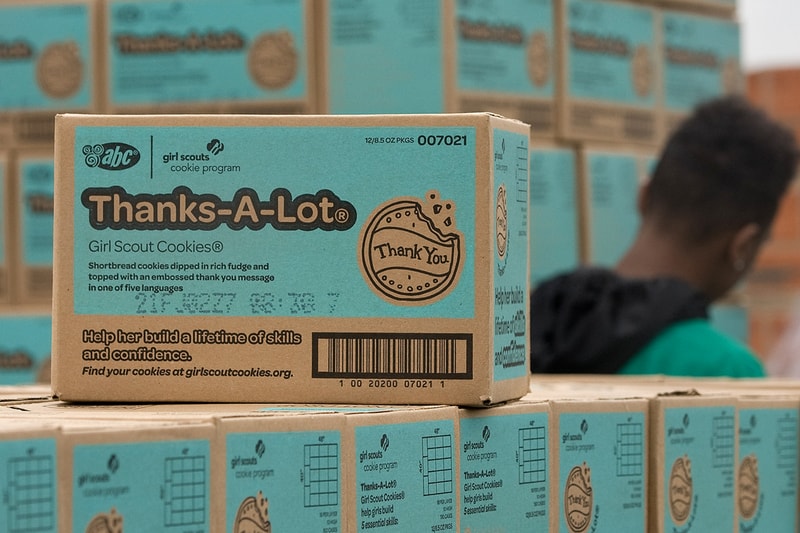 With Girl Scout Cookie season already on its way, reports are now noting that securing your stash of the delectable treats is going to be harder this year. Little Brownie Bakers (LBB), the manufacturer behind classic cookie flavors like Samoas, Tagalongs, Toffee-tastic, and Thin Mints, shared that unforeseen supply issues will be affecting production and distribution this year. Other cookies and treats offered are manufactured by ABC Baker, it is unclear if ABC will also be affected by the supply chain issues.
The Girl Scouts note that this year it will be adopting an online system to boost sales, although digital orders can still be submitted they may take longer to be delivered than normal.
A press release read, "We sincerely apologize for the inconvenience this causes to our communities. We know that cookie sales are critical when funding Girl Scout programs, and we at USAGSO and GSUSA are working hard with LBB to ensure a successful season for our girls."
For those set on getting their cookies, in-person distribution will not be affected by the supply chain issues, meaning your local Girl Scouts will be your best bet.
For more food and beverage news, McDonald's Korea recently delivered a NewJeans x McCrispy commercial.