Porsche Thailand Reveals Special Edition 911 Carrera GTS on Its 30th Anniversary
The limited-edition 911 pays homage to Thailand's colorful culture and community.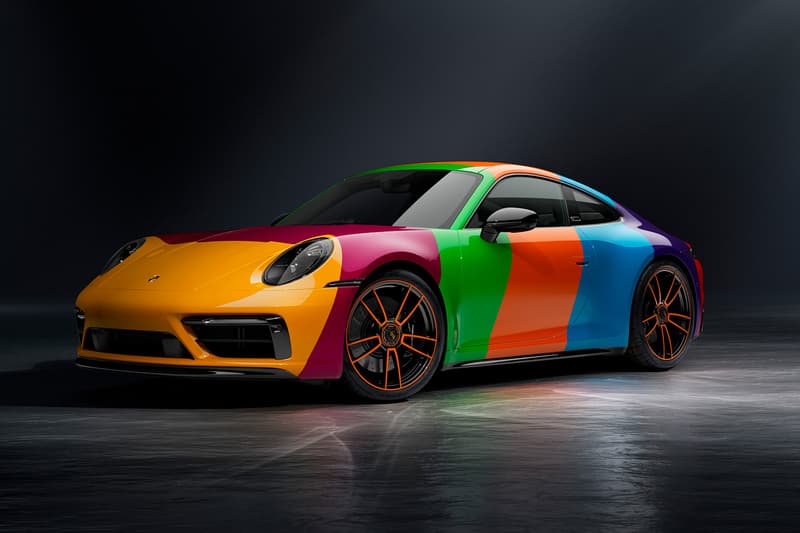 1 of 3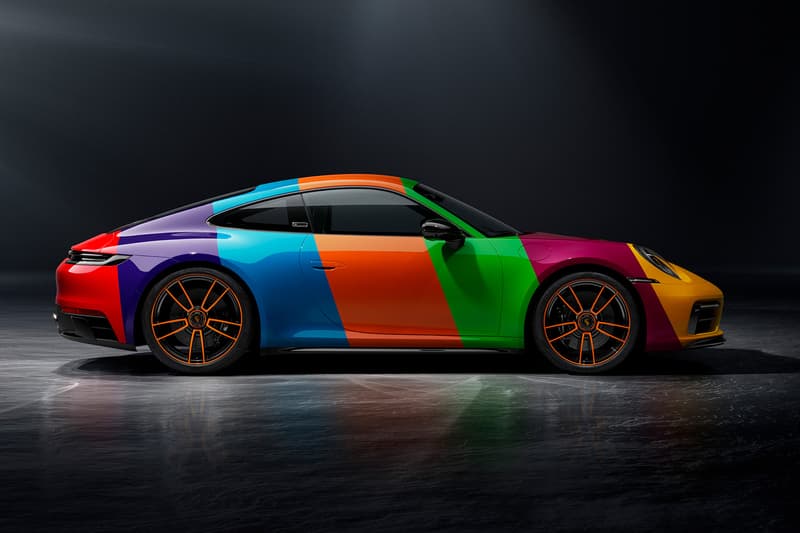 2 of 3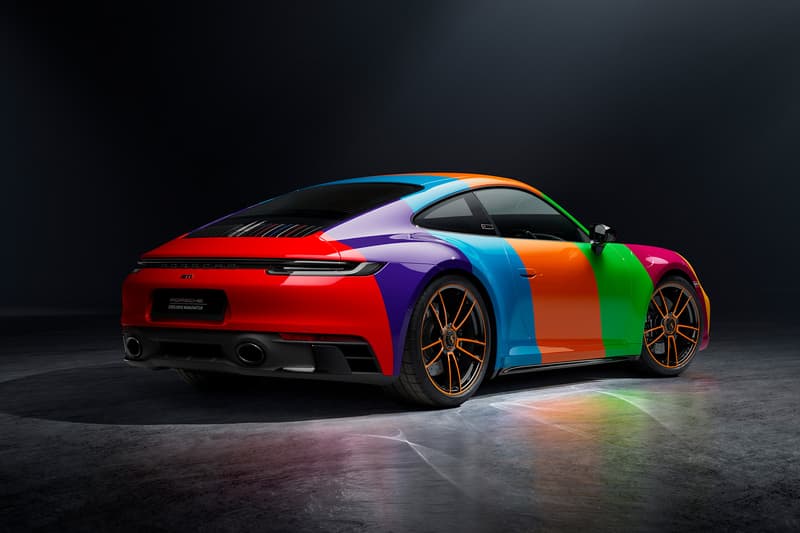 3 of 3
Porsche Thailand is celebrating its 30th anniversary milestone in style. Working with Porsche's in-house "dream division" — Porsche Exclusive Manufaktur — Porsche Thailand recently unveiled a special edition 911 Carrera GTS honoring Thailand and its rich, colorful culture.
The bespoke Porsche 911 Carrera GTS 30 Years Porsche Thailand Edition marries the German carmaker's precision engineering with Thailand's local heritage. The country's vibrant culture is emphasized by the use of different colors — each day of the week relates to a particular hue: Monday (Yellow), Tuesday (Pink), Wednesday (Green), Thursday (Orange), Friday (Blue), Saturday (Purple) and Sunday (Red). In Thailand, the day of the week a person is born relates to a specific color; in turn, this colour becomes the individual's "lucky" shade. In the past, many Thais would dress to the colour of the day, but while this practice is no longer as prevalent, ask any Thai and chances are they will remember the colour of the day they were born.
This storied tradition inspired Porsche Thailand's 30th anniversary slogan: Dreams In Colors. The 30 Years Porsche Thailand Edition is rooted in colorful symbolism and is brimming with artisanal qualities – just like the country it draws inspiration from. Only a limited number of the colorful 911 Carrera GTS models will be produced and can be customized in Paint to Sample (PTS) shades that reflect the Thai colors of the week. The corresponding signature Porsche hues that can be chosen are Signalyellow, Rubystar, Signalgreen, Pastelorange, Rivierablue, Ultraviolet and Firered.
"With this Porsche 911 Carrera GTS 30 Years Porsche Thailand Edition, we pay tribute to this amazing country that has been so welcoming to our brand, and that keeps inspiring us with its vibrant culture and people that are truly driven by their dreams," said Mr. Hannes Ruoff, CEO of Porsche Asia Pacific.
The significance of the colors used for the special edition 911 is also elevated by the intense development behind each tone. Each paintjob requires painstaking attention-to-detail, blending paints with expert execution. Porsche's colorists inspect each step of the process to ensure a finish of the highest quality.
Bespoke touches from Porsche Exclusive Manufaktur also highlight the uniqueness of this special edition 911. These include 20 and 21-inch Turbo S centre lock wheels and brake calipers finished in a stealthy black, with a touch of color thanks to the Porsche crest on colored wheel center caps at all four corners. Black high-gloss contrast detailing from front to rear deliver a subtle sporty look. Hand-applied plaques reading "30 Years Porsche Thailand Edition" are found on the B-pillars, while the rear decklid on the driver's side features slats painted in red, white and blue to match the colors of the Thai flag. Lastly, a classic satin black 911 logo is applied on this bespoke Edition.
Inside, black corduroy seat inlays, pebble grey seat pipings and contrast stitching deliver elegant touches. A specially-designed anniversary logo is stitched onto each of the headrests, and anniversary mentions continue on the passenger console, center armrest and door sill, highlighting the celebratory feel of this limited-edition model.
Porsche Thailand has brought out all the stops for its 30th anniversary, with the creation of a one-off "Inspiration Car." Featuring all seven colors of the Edition collection meticulously hand-painted by specialists at Porsche Exclusive Manufaktur, the Inspiration Car was revealed at a gala event in Bangkok, before making its way to its first public debut at the Porsche booth at the 44th Bangkok International Motor Show until 2 April 2023.
"Over the past 30 years, Porsche Thailand has been on an incredible journey of growth. Thanks to the intense passion and unwavering support of our community, Porsche has found its way into the hearts of the Thai people, and likewise, Thailand has found its way into the heart of Porsche," said Mr. Peter Rohwer, Managing Director of Porsche Thailand.
With the 911 Carrera GTS 30 Years Porsche Thailand Edition, Porsche Thailand has truly encapsulated the spirit of Dreams in Colors.
For more information on Porsche Thailand and the Porsche 911 Carrera GTS 30 Years Porsche Thailand Edition, please visit Porsche.com.