H&M Announces Mugler Collaboration Launches This May
Including womenswear, menswear and accessories.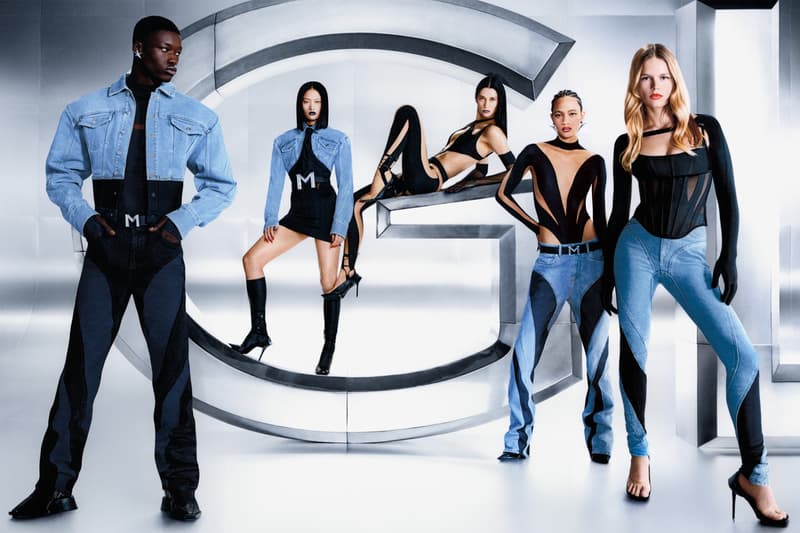 H&M has officially announced the launch date of its Mugler collaborative collection.
In its next major designer collaboration, H&M has announced its landmark partnership with the house of Mugler. Working closely together with Mugler's creative director Casey Cadwallader, the two are coming together to bring forward a broad range of characters and beauty types, opening up the world of Mugler to a varied audience. Known to be a rule breaker in his own right, French designer Manfred Thierry Mugler founded the fashion brand in 1973, drawing huge popularity from its body positivity, gender fluidity and confident messaging. When Cadwallader joined the house in 2018, he rejuvenated the house and its legacy, giving the brand a much-needed contemporary revitalization.
The collaboration between H&M broadens both brands' reach. Discussion regarding the H&M x Mugler project began before Mugler's death in January 2022. The collection aim to unite the house's history with the present and future. By offering some of Mugler's classic silhouettes and signatures at an affordable range, the dynamic collaboration showcases Mugler's touch on the world of fashion today. In a statement, Cadwallader said,
"It is truly an honor to collaborate with H&M. The collection is a celebration of everything that defines Mugler as a house and each piece is authentic Mugler, from the bodysuits, which have become a signature of ours, to the sharp tailoring and worked denims. It is a showcase of our icons."
The collection aims to celebrate the legacy of Manfred Thierry Mugler and his impact on the world of fashion in this day and age. The H&M x Mugler collection includes womenswear, menswear and accessories and is slated to launch in stores and online on May 11, 2023.
In other fashion news, PUMA connects with STAPLE for a collection inspired by Asian American social movements.