Charli XCX and Jack Antonoff To Write Original Songs for A24's New Pop Film 'Mother Mary'
Starring Anne Hathaway and Michaela Coel.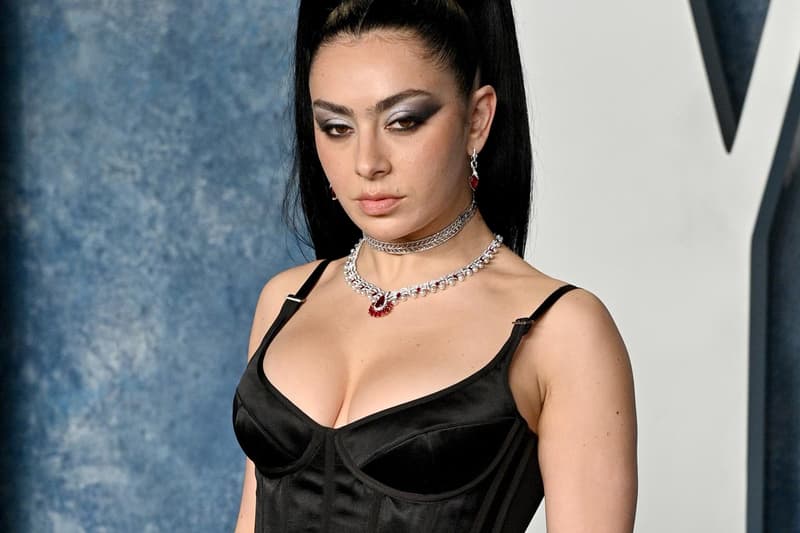 Charli XCX and Jack Antonoff are on board to write and produce original songs for A24's forthcoming pop melodrama, Mother Mary, starring Anne Hathaway and Michaela Coel.
The movie, directed by David Lowery based on a script he wrote, centers on a fictional pop star, played by Hathaway, and her relationship with a revered fashion designer, played by Coel. Aside from Charli XCX and Antonoff's contributions, the film will receive an original score composed by Daniel Hart.
Mother Mary is one of many forthcoming A24 movies that will feature the work of famous artists. Additional projects include Jane Schoenbrun's horror, I Saw the TV Glow, which sees Phoebe Bridgers, Snail Mail's Lindsey Jordan and Limp Bizkit's Fred Durst act, The Front Room, which stars Brandy, and X, which fronts Kid Cudi. Notably, Charli XCX's "Hot Girl" soundtracked A24's 2022 murder-mystery movie, Bodies Bodies Bodies.
The movie, which will be filmed in Germany, marks the third joint project between A24 and Lowery. Previously, the filmmaker helmed The Green Knight and A Ghost Story for the production company. Most recently, Lowery wrote and directed Peter Pan & Wendy, which is coming to Disney+ on April 28.
A24 has not yet revealed further information on Charli XCX and Jack Antonoff's original music nor has the imprint announced release information for Mother Mary.
In more music news, Lollapalooza Chicago unveiled its 2023 lineup.