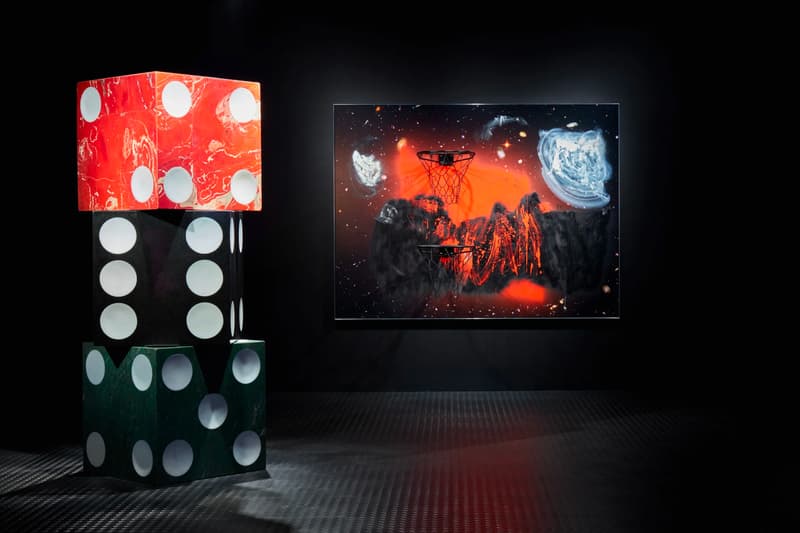 1 of 5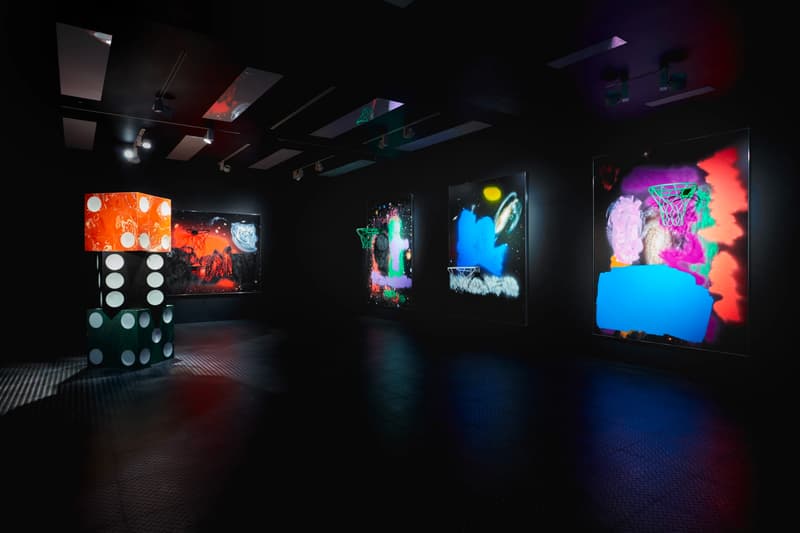 2 of 5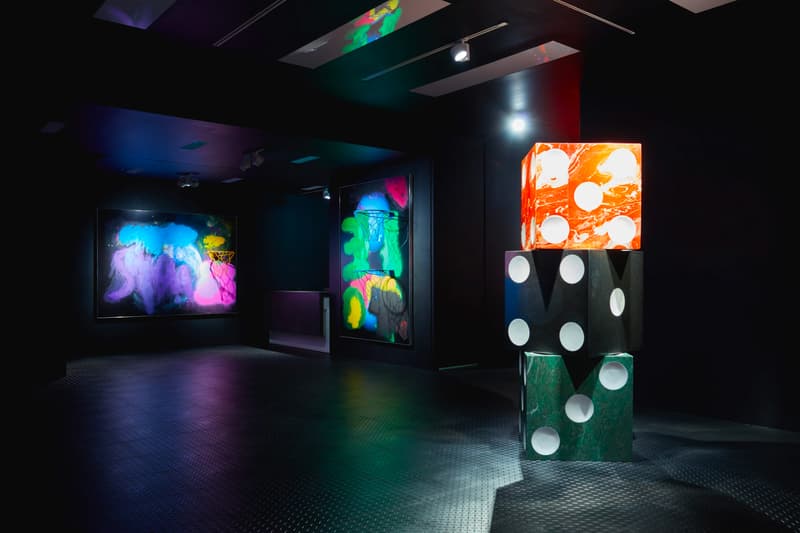 3 of 5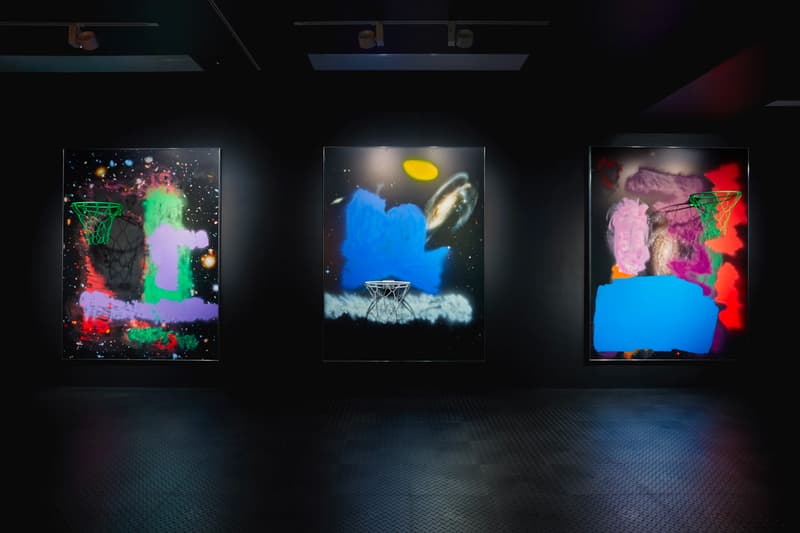 4 of 5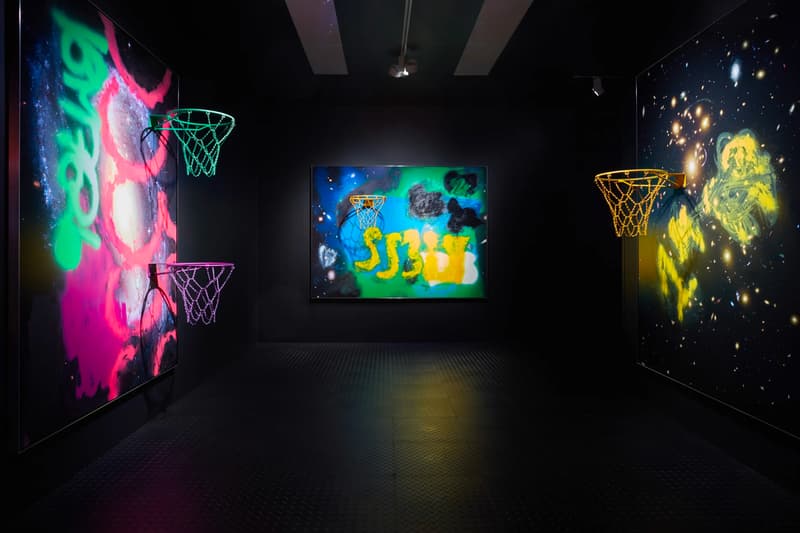 5 of 5
Space, Basketball, and Hip Hop Fuse in Awol Erizku's Latest Exhibition
On view at Ben Brown Fine Arts in London.
---
Awol Erizku's art practice often oscillates from one medium to another, reflecting the constellation of influences that orbit his daily life. NASA, basketball, history and hip hop are some of the many disparate topics that the Ethiopian-American artist fuses to create unique visual narratives that address conversations pertaining race, identity, and politics.
Housed at Ben Brown Fine Arts in London, the Los Angeles-based artist is showcasing his third solo exhibition with the gallery, entitled Cosmic Drill. As hip hop often plays driver in much of his past work, the title of Erizku's latest show makes reference to the drill subgenre through a series of new large-scale mixed media works, along with a mixtape specially produced for the exhibition.
Much of the latest work is executed on industrial aluminum surfaces that the artist created by conflating photographic images of the cosmos from NASA's Hubble Space Telescope and 35mm images Erizku takes of his studio practice. The resulting works are personal, yet universal — partially inspired by the many 'signature' graffiti tags found across walls and highways in LA.
Also on view is Head Crack (Stack or Starve) — a totemic sculpture made of black absolute granite, verde malachite marble and a red jasper gemstone found in Madagascar. Together, the three dice make up the colors of the Pan-African flag and subtly nod to the "'game of luck' that is life," wrote a release by the gallery.
Cosmic Drill will be on view at Ben Brown Fine Arts until April 6.
In related news, London's Migration Museum taps EVEWRIGHT for 75th anniversary Windrush exhibition.
Ben Brown Fine Arts
12 Brook's Mews
London W1K 4DG