Spotify Debuts 'Niche Mixes,' Personalized Playlists for Every Mood
Adding tens of thousands of new, user-tailored playlists.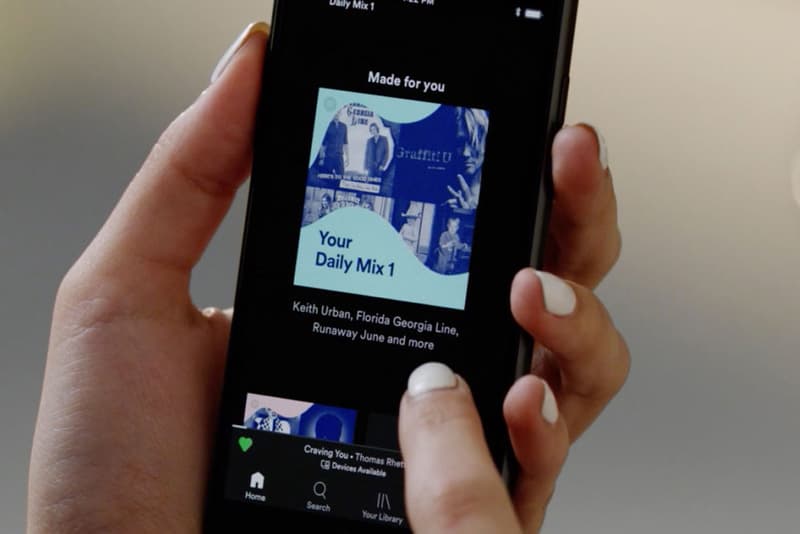 Last month, Spotify launched DJ, a program that uses AI to deliver its users curated playlists. Continuing to build out new ways for personalized experiences, the streaming service has now rolled out another new feature called Niche Mixes.
The platform already offered Spotify Mixes, breaking down personalized recommended playlists by decade, mood, genre and more. An expansion of the original feature, Niche Mixes is billed as "a set of personalized playlists that combines all that our Mixes offer in a playful way."
Users will now have access to tens of thousands of even more specific playlists based on any category they can think of. Some sample Niche Mixes it currently offers include a Feel Good Morning Mix, an '80s Running Mix and a Driving Singalong Mix.
To stream a Niche Mix, simply go to the Made For You hub within the Search tab. From there, Spotify will recommend 5-10 Mixes it thinks a user will like. If one has a specific kind of music already in mind, they can search a "activity, vibe, or aesthetic" followed by the word "mix" to conjure up one.
Spotify promises a combination of classics a user will already know with new cuts to keep things fresh. Each Mix will update daily to continuously deliver a revolving assortment of bops.
In other music news, Quavo announced a release date for his new single "Honey Bun."