Spotify's AI-Powered DJ Will Deliver Curated Songs Paired With Personalized Commentary
A beta of the new feature launches today.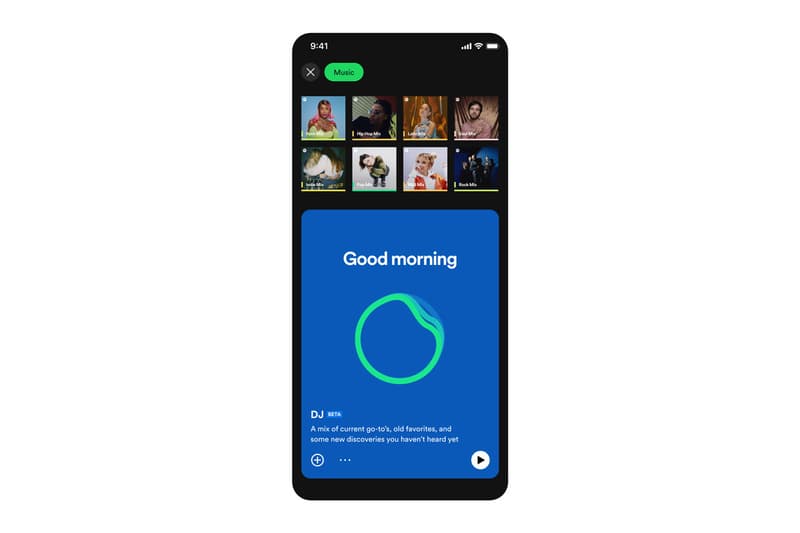 Spotify is prompting users to explore new music on the platform with the assistance of AI. The app already offers listening recommendations and automatically compiles users' beloved songs into playlists. It also curates fan-favorite mixes across genres and logs users' habits with the end-of-year Wrapped lookback.
For its latest initiative, however, Spotify has launched a test run of a "personalized AI guide that knows you and your music taste so well that it can choose what to play for you."
The feature is called DJ, which essentially sums up how it works. DJ will deliver each user a curated lineup of music, interspersed with AI-generated commentary on each song in a realistic voice. For its first model AI speaker, Spotify is utilizing the voice of its own Head of Cultural Partnerships, Xavier "X" Jernigan.
DJ is rolling out in beta today, February 22, beginning with Spotify Premium users in the U.S. and Canada.
In other music news, CAMO proves Pressure Makes Diamonds on her debut album.