Amsterdam Warns British Tourists to "Stay Away" in New Ad Campaign
"Visitors will remain welcome, but not if they have misbehaved and caused nuisance."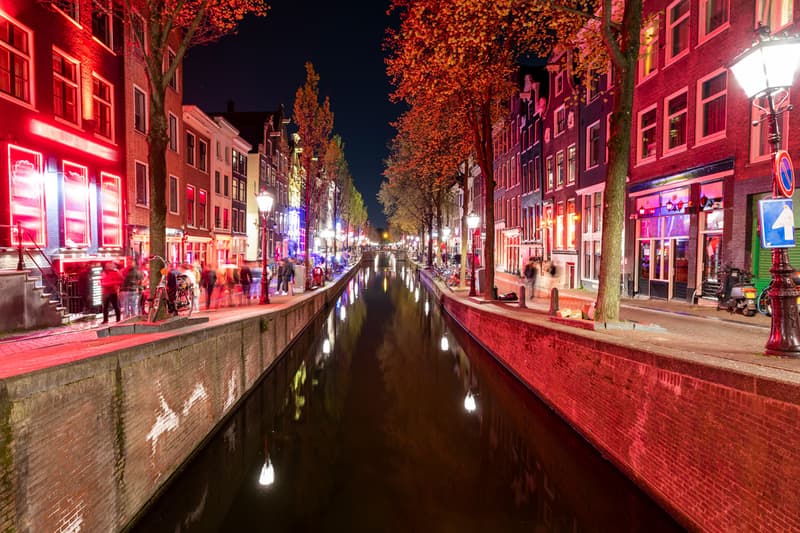 The city of Amsterdam has launched a campaign warning to young British men, telling them to "stay away" if they are just looking to drink and take drugs when they visit.
Local authorities in Amsterdam are reportedly deliberately targeting British citizens aged 18 to 35 who are searching online for places to stay for stag parties and cannabis and drinking in the Dutch city.
One video from the campaign captures a young drunk male being handcuffed and arrested after smashing a glass in a side street. "Coming to Amsterdam for a messy night and getting trashed = €140 fine + criminal record = fewer prospects," the clip warned.
Another clip has also surfaced that shows an unconscious tourist on a park bench being treated by paramedics and taken away in an ambulance. The clip also includes another message that states: "Lose control = hospital trip + permanent health damage = worried family," the video says. "Coming for drugs? Stay away."
⛔ Stay Away: een campagne van de @AmsterdamNL tegen overlasttoerisme: misschien wel een novum in het communicatiedomein.

Eerste fase gericht op mannen – 18 / 35 jaar uit de U.K. ??. Later dit jaar volgt dezelfde doelgroep uit NL en andere EU landen. https://t.co/7fuAKTqa7c pic.twitter.com/cAiBLjzrdP

— Daniel Nagel (@danielnagel) March 28, 2023
The Stay Away clips will be geo-targeted at young British tourists who use search engines for "stag party Amsterdam," "cheap hotel Amsterdam," and "pub crawl Amsterdam."
Commenting on the new campaign, Sofyan Sofyan Mbarki, Amsterdam's deputy mayor, said: "In that case, we as a city will say – rather not, stay away. Amsterdam is already taking lots of measures against excessive tourism and nuisance, and we are taking more measures than other large cities in Europe.
"But we have to do even more in the coming years if we want to give tourism a sustainable place in our city. Amsterdam is a metropole and crowds and bustle are inherent features, but to keep our city liveable we now have to choose for restriction instead of irresponsible growth."
In other news, Deadpool 3 has added to its cast.