The Beatles' Paul McCartney and Ringo Starr Will Reportedly Appear on The Rolling Stones' New Album
McCartney has already recorded bass parts for the record, per reports.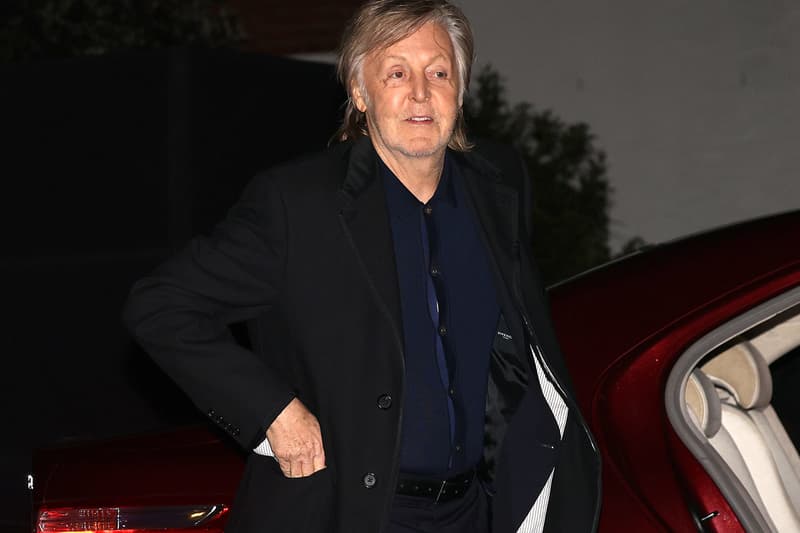 The Rolling Stones and The Beatles' two surviving members — Paul McCartney and Ringo Starr — have reportedly joined forces on a new album, according to multiple sources via Variety. McCartney has already recorded bass parts for the project, which is spearheaded by Andrew Watt, the 2021 Grammy winner for producer of the year, per reports.
The legendary performers attended recording sessions in Los Angeles in "recent weeks," and the album is now entering its mixing phases. It is unknown whether McCartney and Starr's parts will be included on the same track, or if their contributions will arrive separately.
In 2021, Rolling Stones lead vocalist Mick Jagger stated that the band had "a lot of tracks done" for the project. Last month, guitarist Keith Richards excited fans with an Instagram post confirming that "there's some new music on its way."
Additionally, McCartney, who has worked with Watt several times in the past, confirmed that he was recording new music with "a couple of people" in a Q&A posted to his official website late last year. "I've been recording with a couple of people, so I'm looking forward to doing even more," he said. "I've started working with this producer called Andrew Watt, and he's very interesting — we've had some fun."
The Rolling Stones have not released a full-length effort of original songs since A Bigger Bang in 2005. The band did, however, release a collection of cover songs, titled Blue & Lonesome, in 2016. The Stones' new album will likely include recordings from its founding drummer Charlie Watts, who passed away at 80 in 2021, as Jagger and Richards confirmed he had recorded his parts prior to his death.
The Rolling Stones, McCartney, Starr and Watt have not yet confirmed this news. Stay tuned for more information.
In more music news, Logic urges listeners to "Wake Up" in his latest music video.