Someone Is Selling Sand From Tom Brady's Retirement Announcement Spot for $99,900 USD
The bottled sand has already received 119 bids on eBay.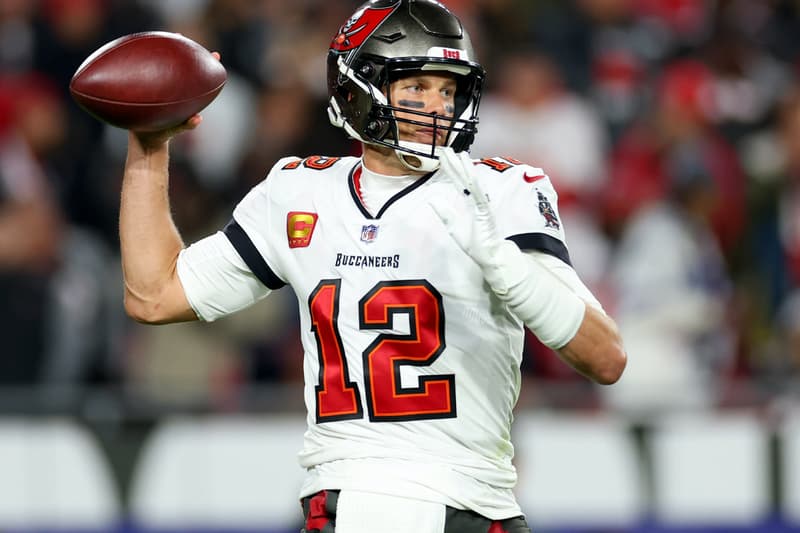 Shortly after legendary NFL quarterback, Tom Brady, announced that he is finally retiring for good, a keen fan took the opportunity to visit the exact sandy location where he made the announcement last week.
An eager eBay seller bottled the sand from the "exact retirement spot" where Brady recorded his video announcement. The Florida beach sand has now made its way to eBay and is listed fro $99,900 USD as of writing. The listing reads, "Bid for 1 of 2 samples taken from Tom Brady's exact retirement spot on Feb. 1, 2023." The Miami Herald reports that Brady made his announcement from Surfside Beach in Miami, which is close to where he lived with his ex-wife Gisele Bündchen.
The bidding war for the bottled sand began when the user initially listed it for $677 USD in honor of the number of touchdowns Brady made in his career. The auction is slated to end on February 12 a 2:43 p.m. EST. The winner of the bid will receive one of two 8oz mason jars of sand collected from the spot. Those interested in owning a piece of history can place their bid on eBay.
In case you missed it, Conor McGregor is facing off against Michael Chandler in his return to the ring.