GCDS FW23 Escapes Into the Mythical World of 'Alice In Wonderland'
Presenting an enchanting collection dominated by otherworldly proportions and whimsical designs that walk on an unconventional line of fantasy.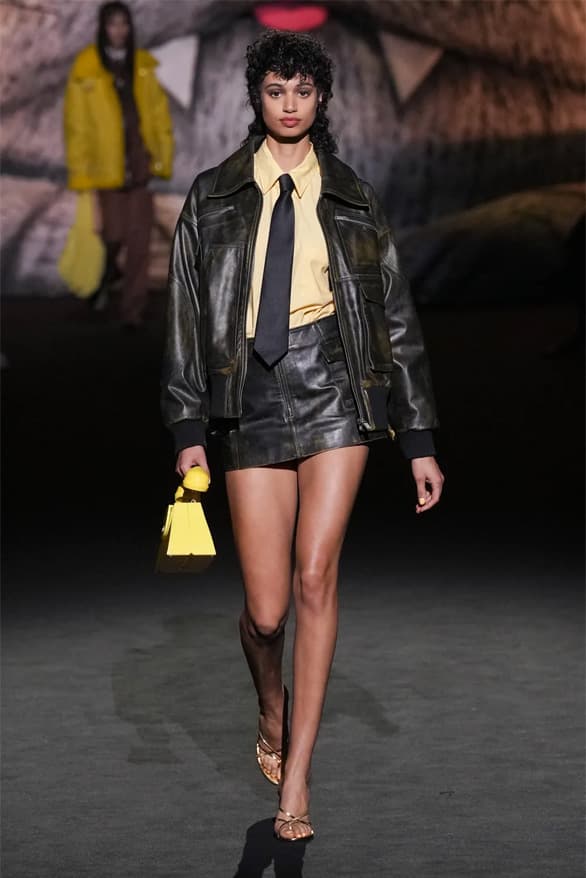 1 of 43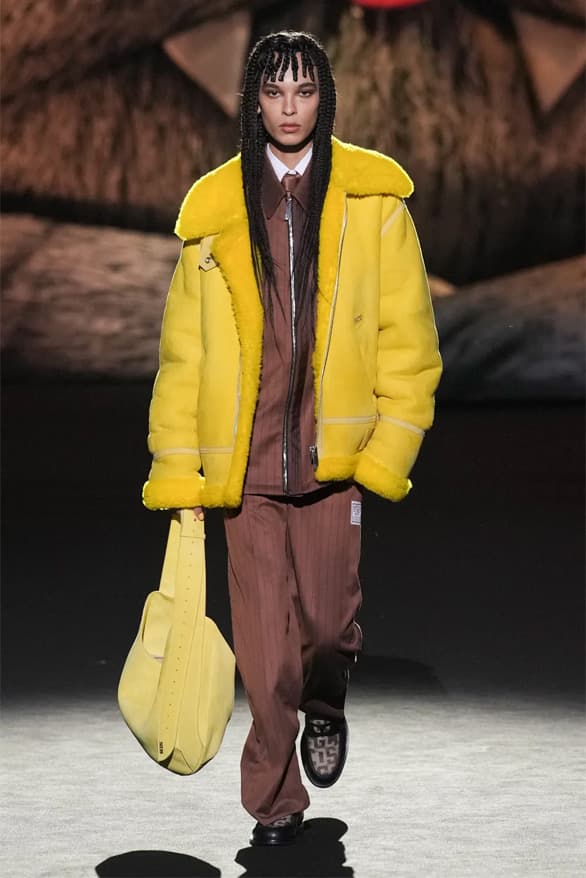 2 of 43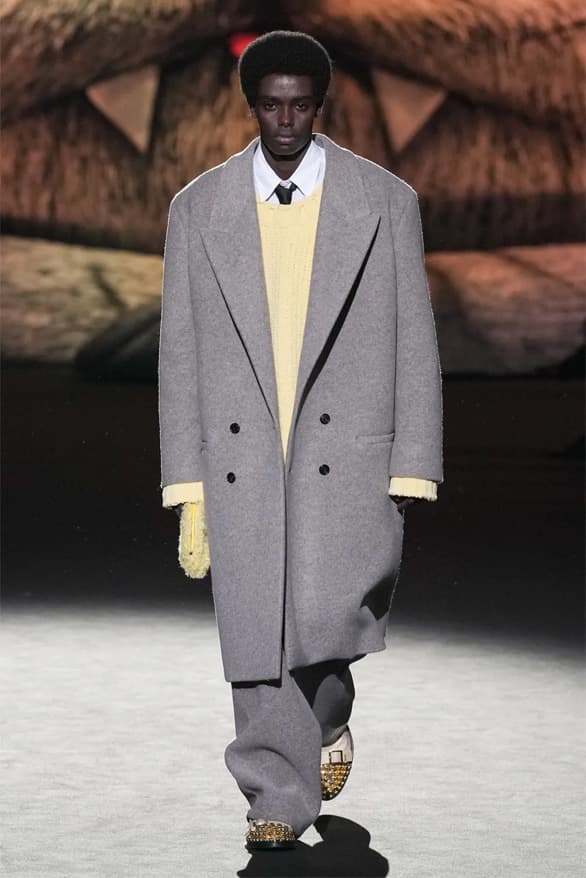 3 of 43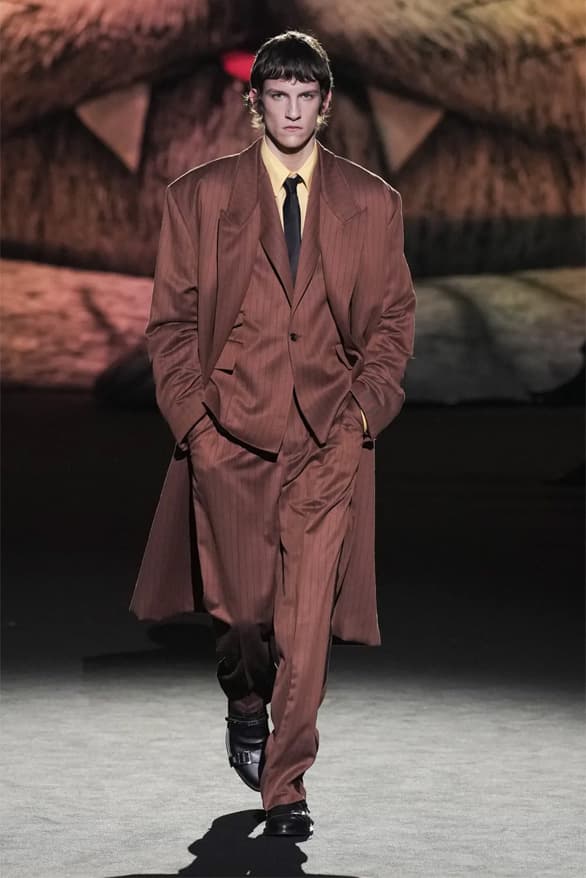 4 of 43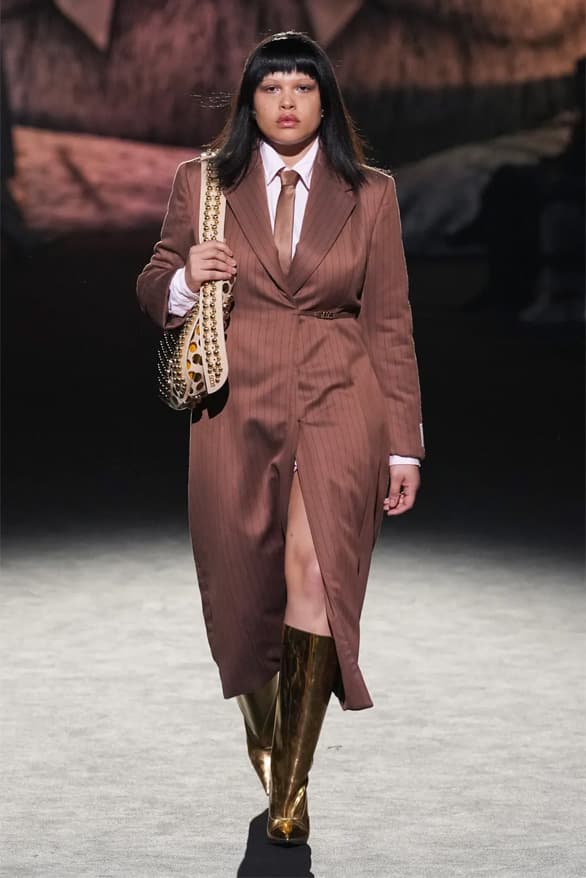 5 of 43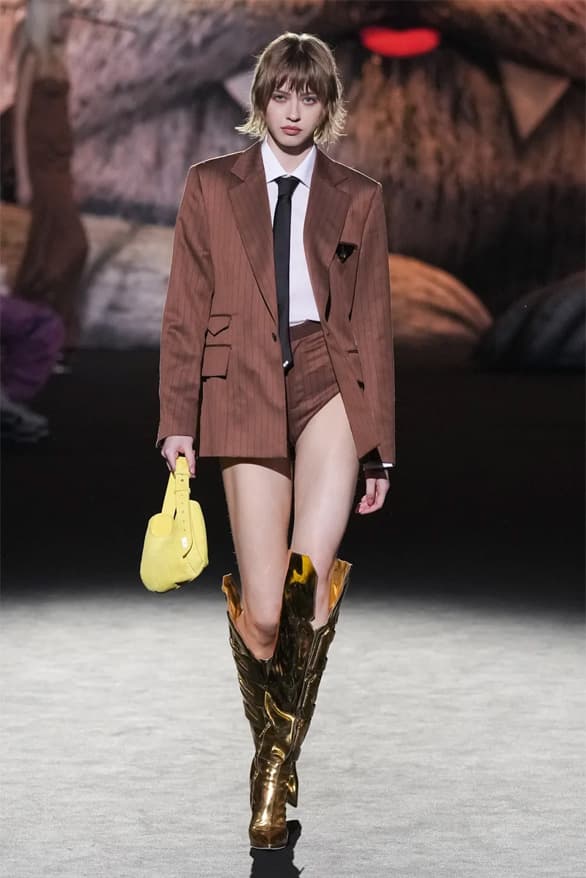 6 of 43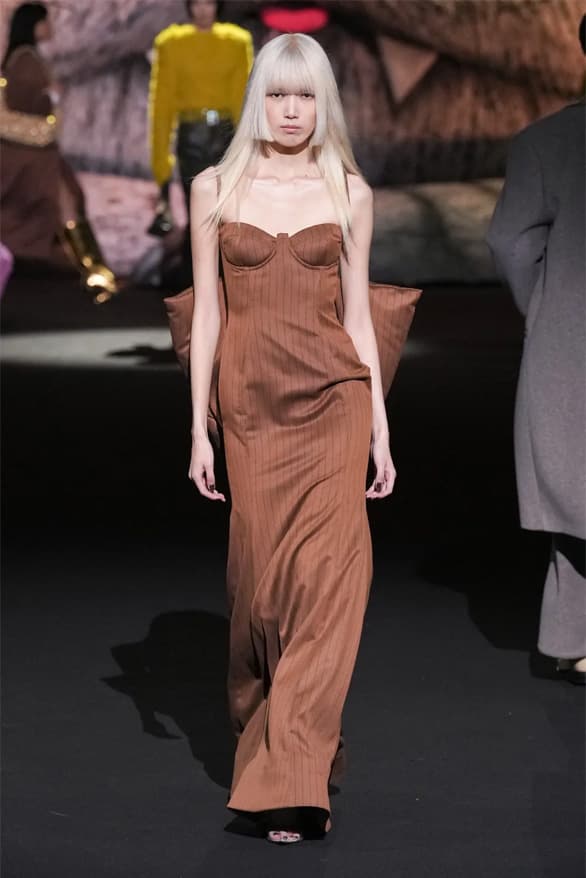 7 of 43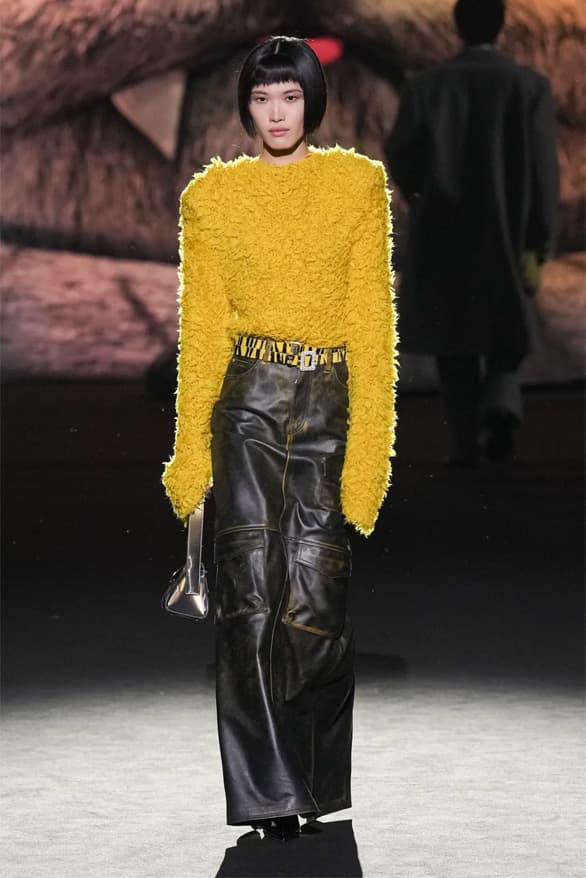 8 of 43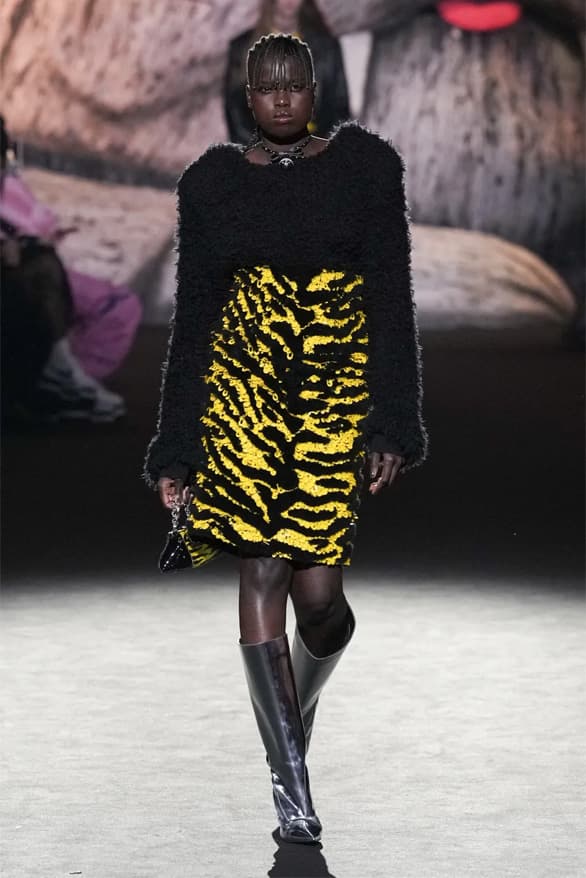 9 of 43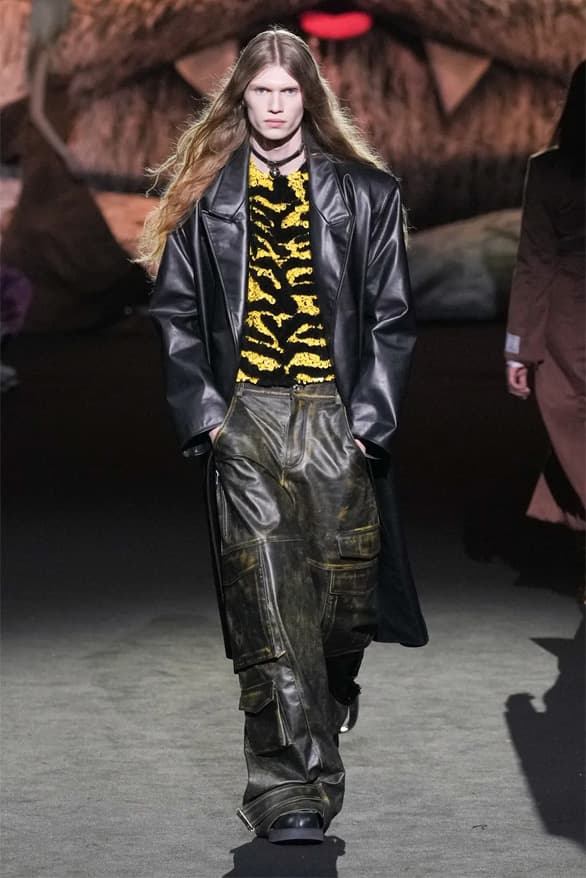 10 of 43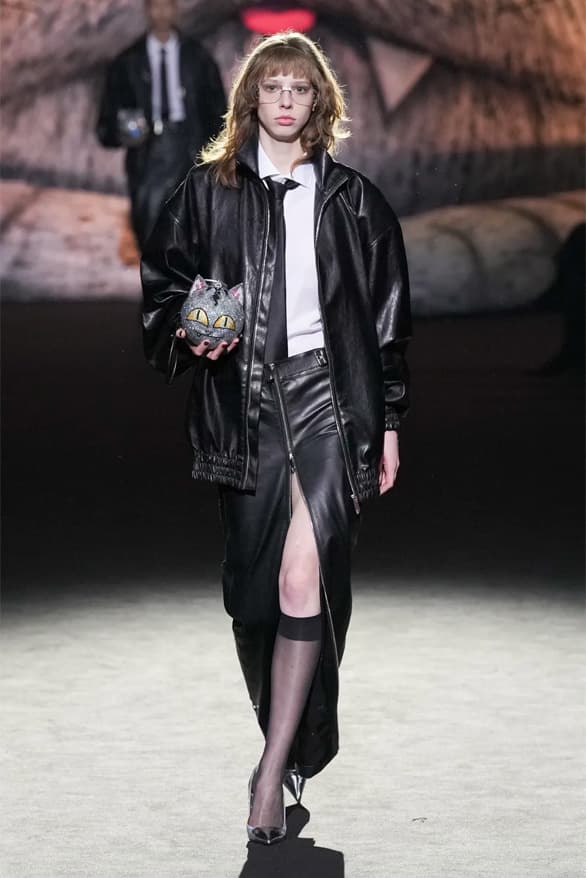 11 of 43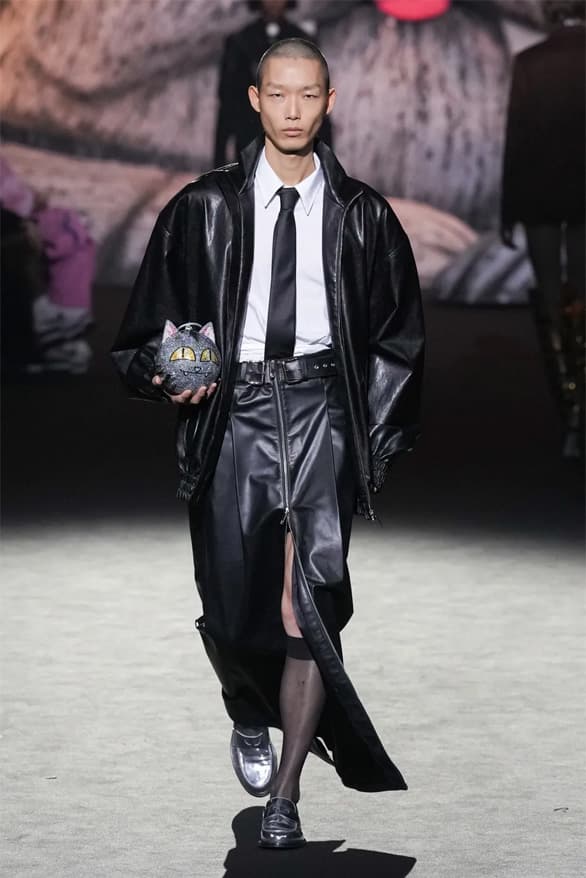 12 of 43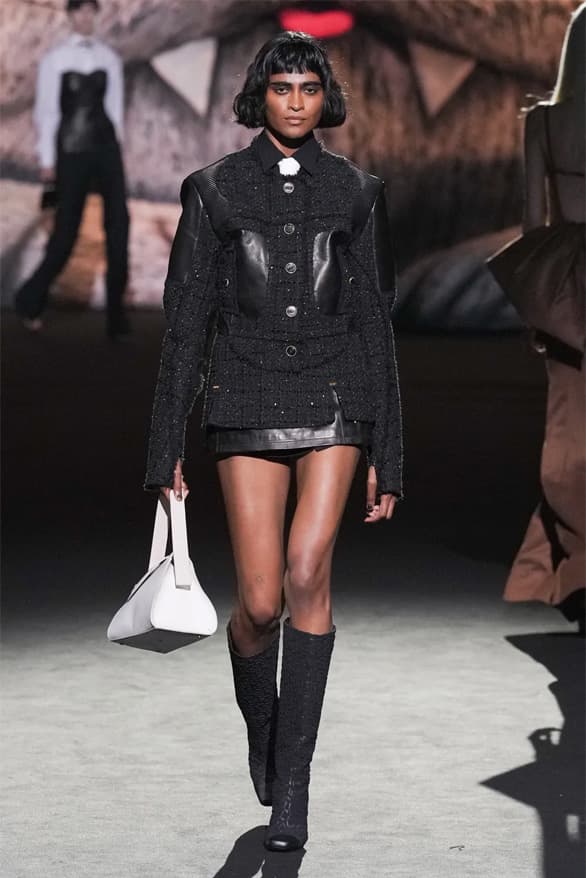 13 of 43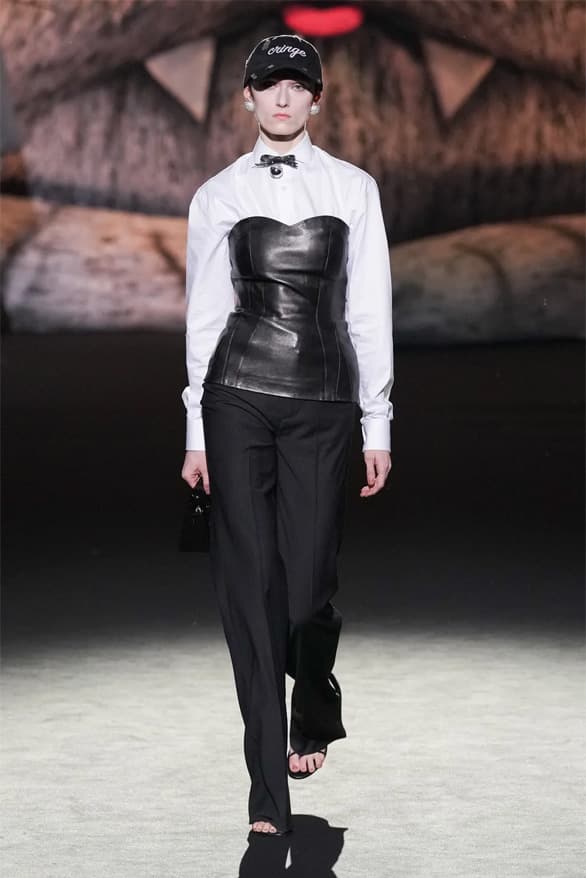 14 of 43
15 of 43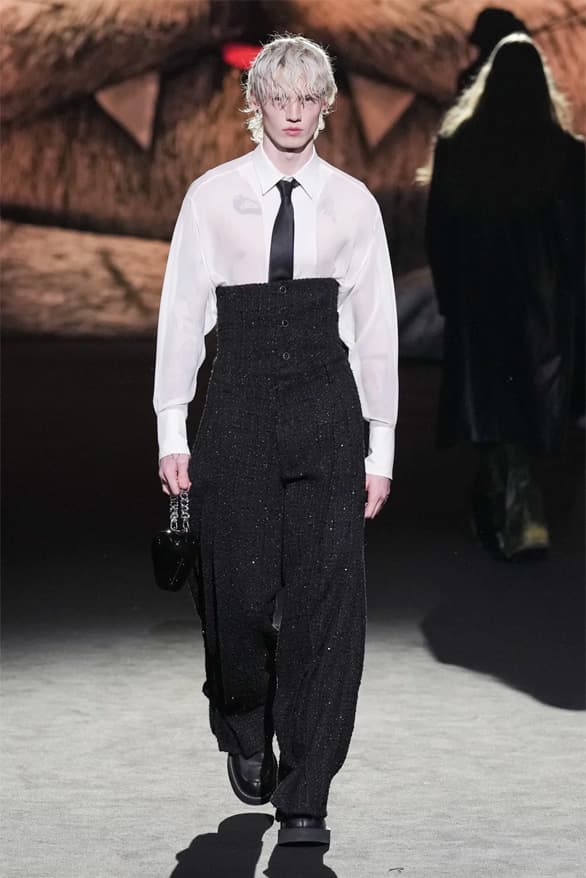 16 of 43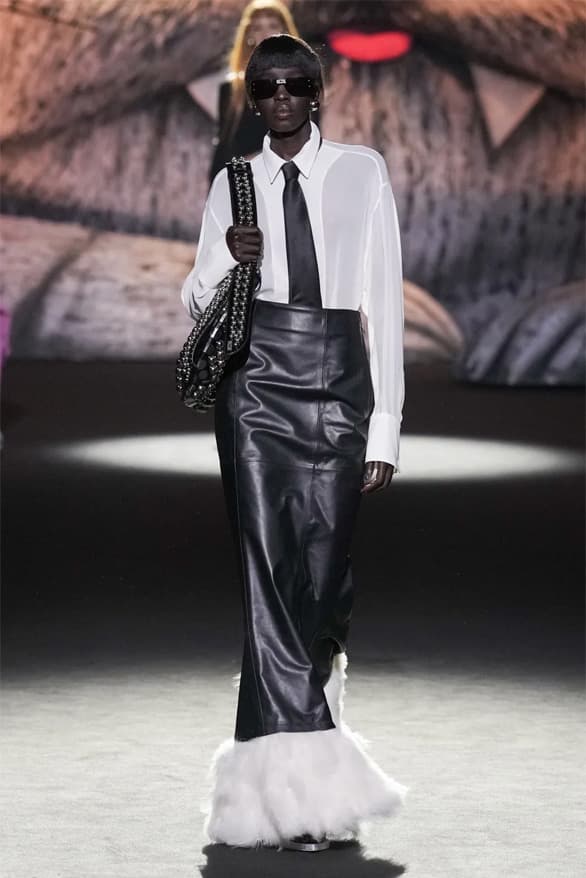 17 of 43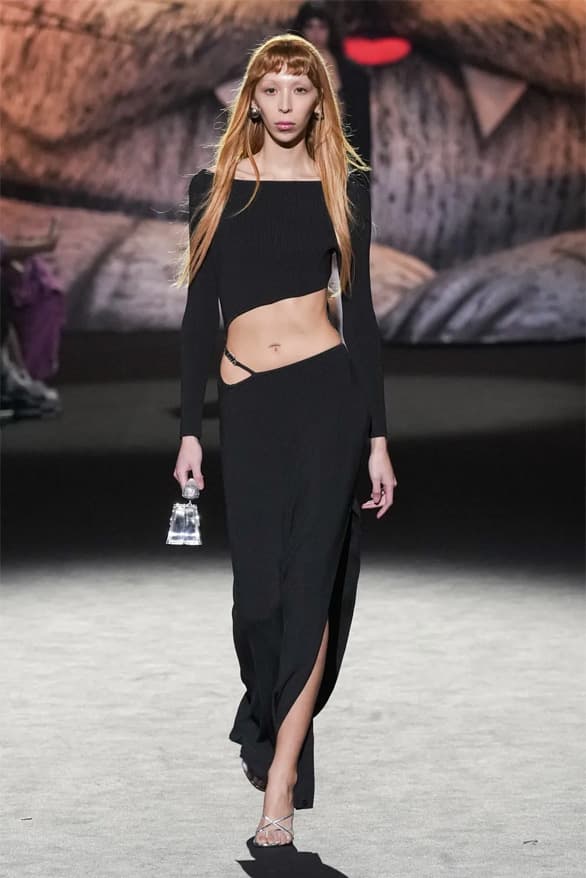 18 of 43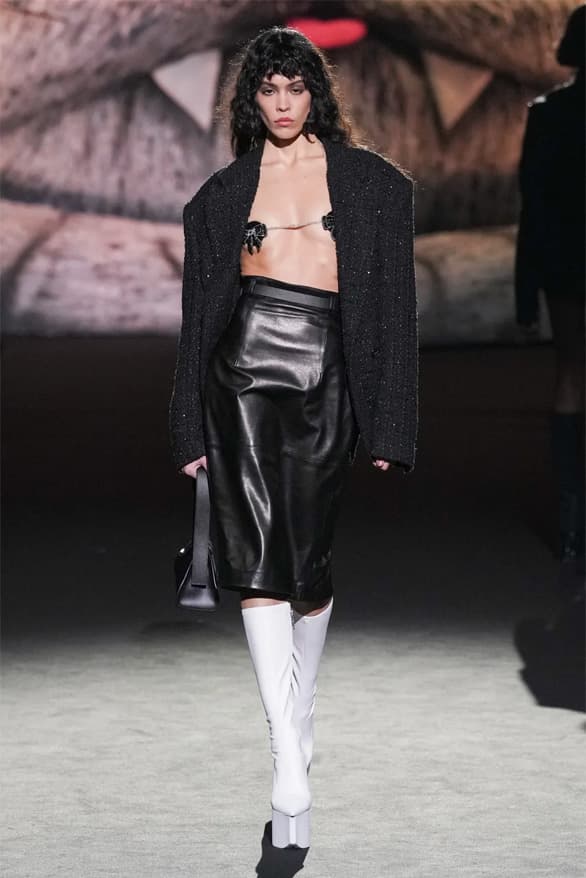 19 of 43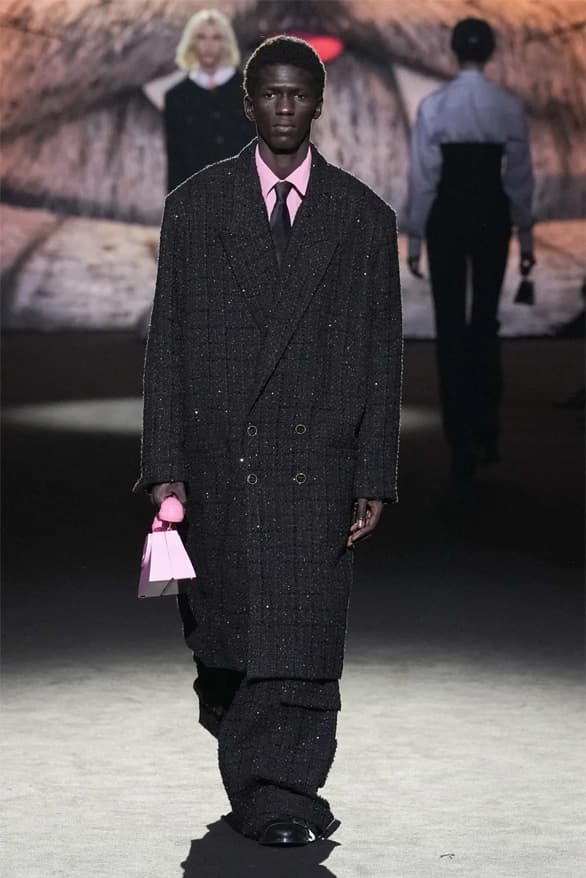 20 of 43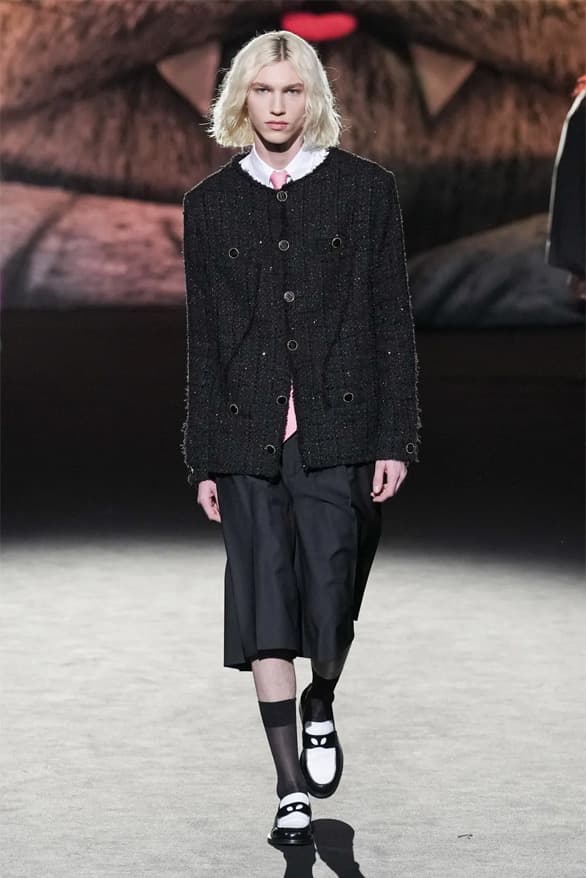 21 of 43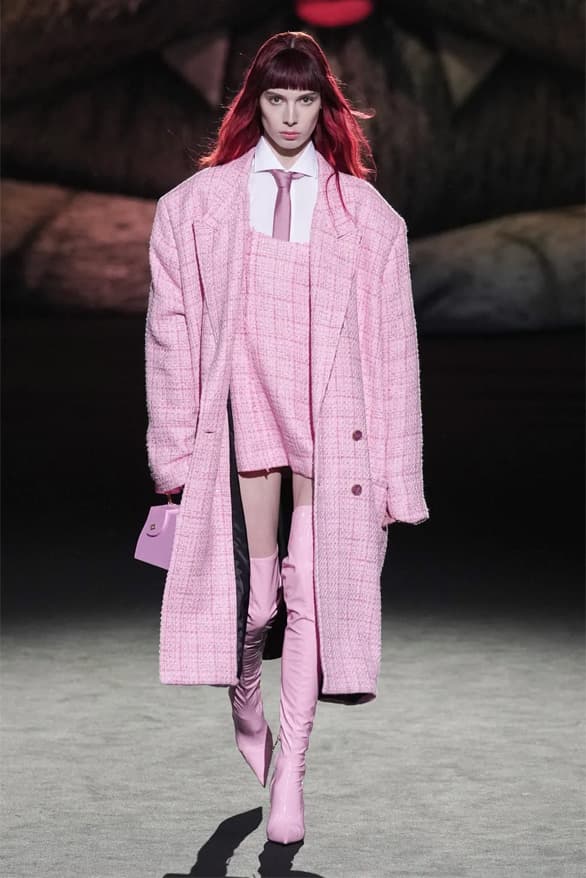 22 of 43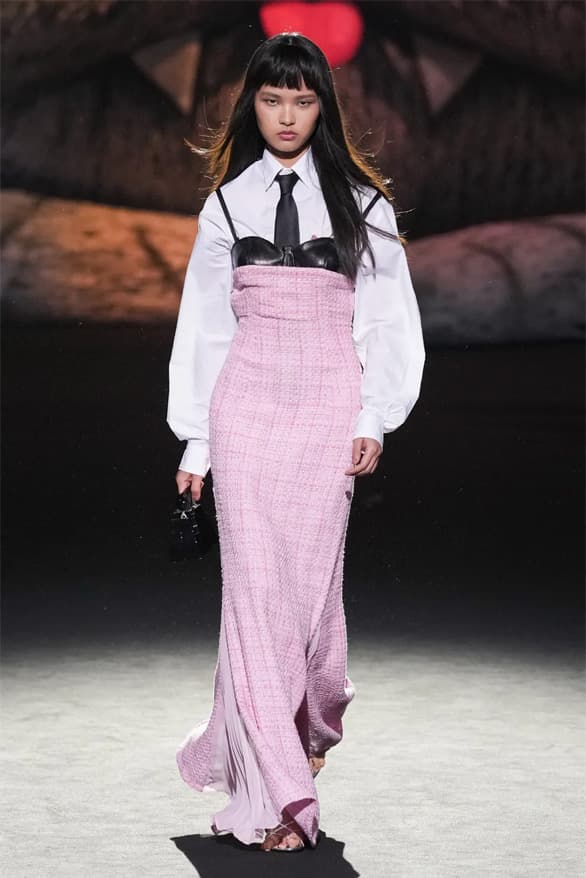 23 of 43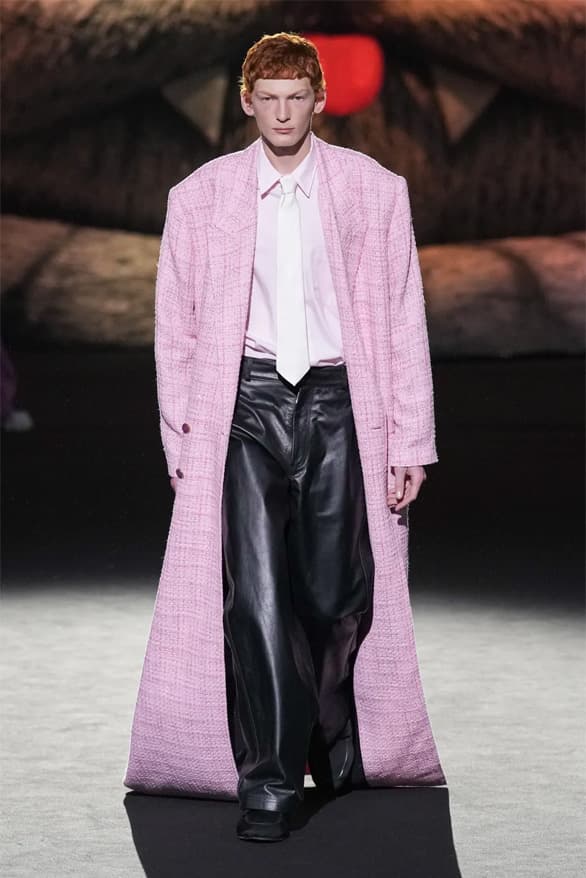 24 of 43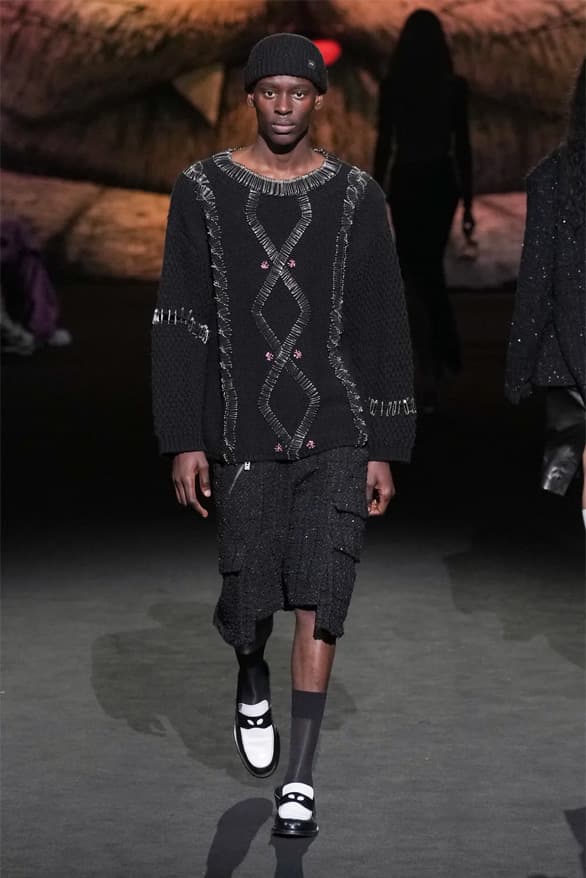 25 of 43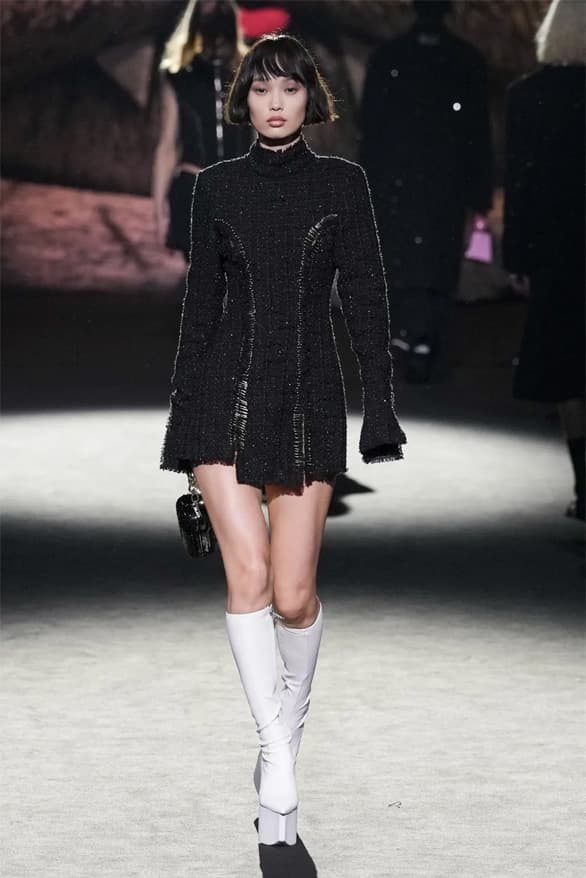 26 of 43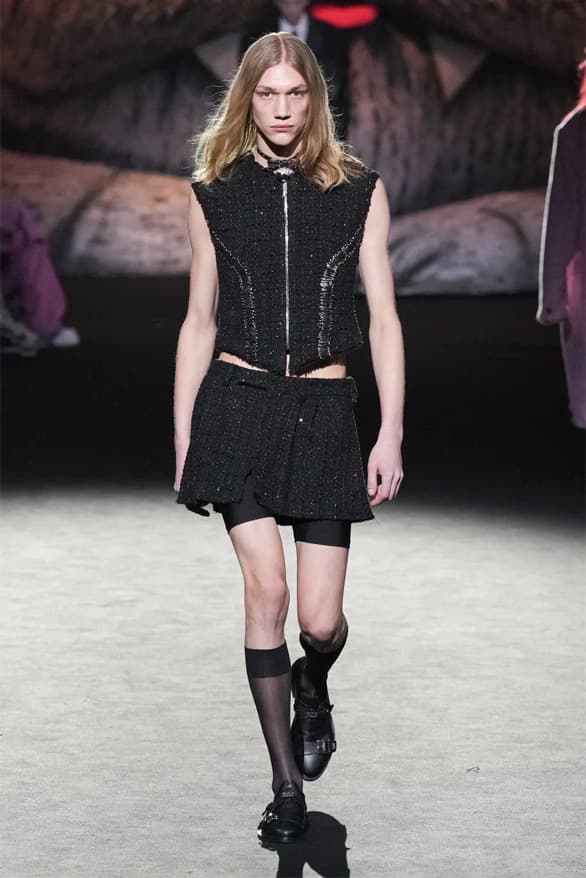 27 of 43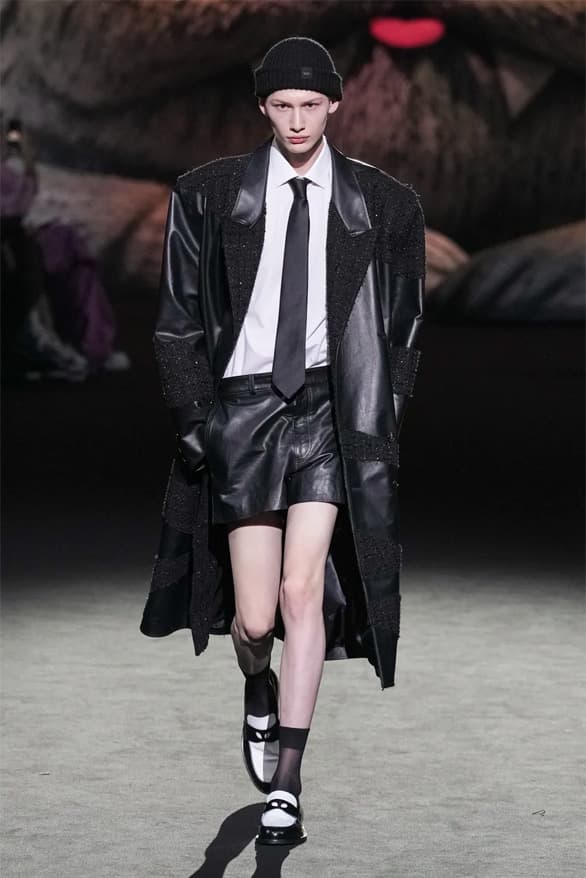 28 of 43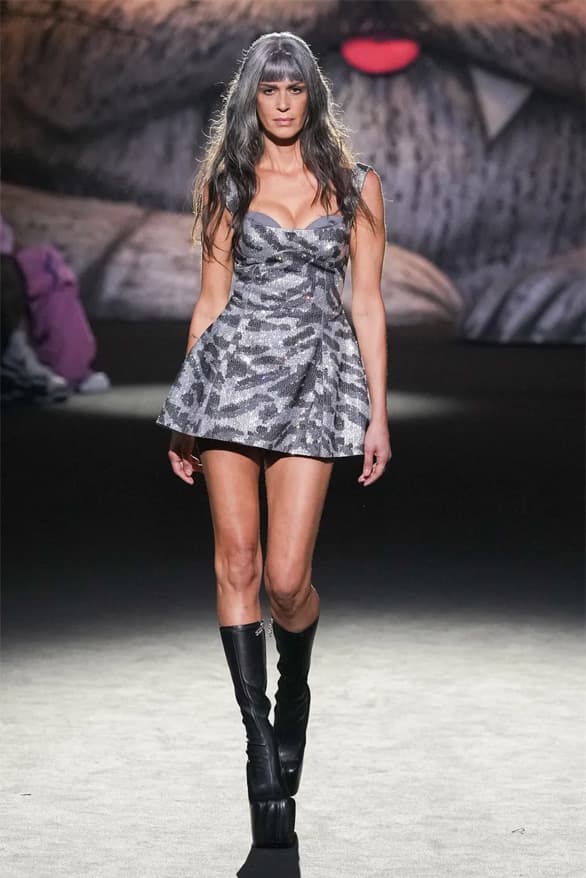 29 of 43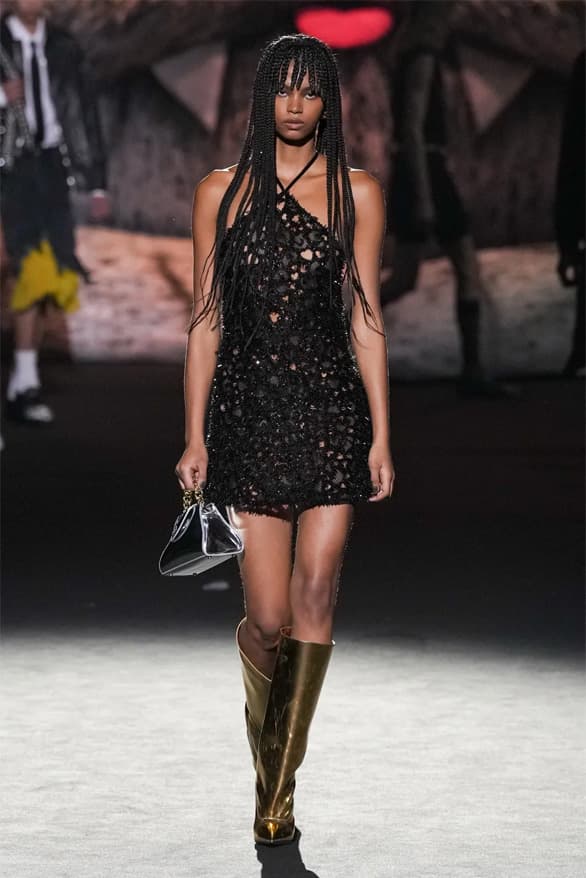 30 of 43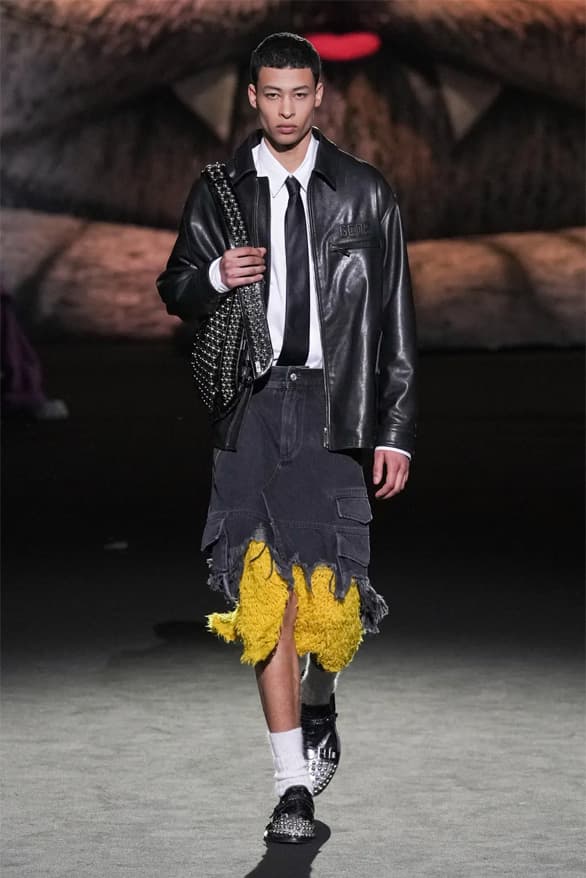 31 of 43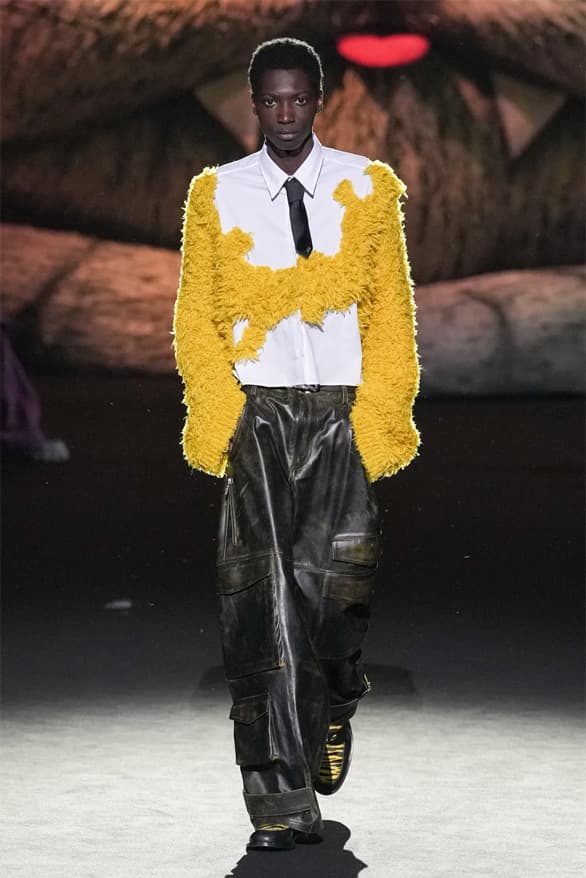 32 of 43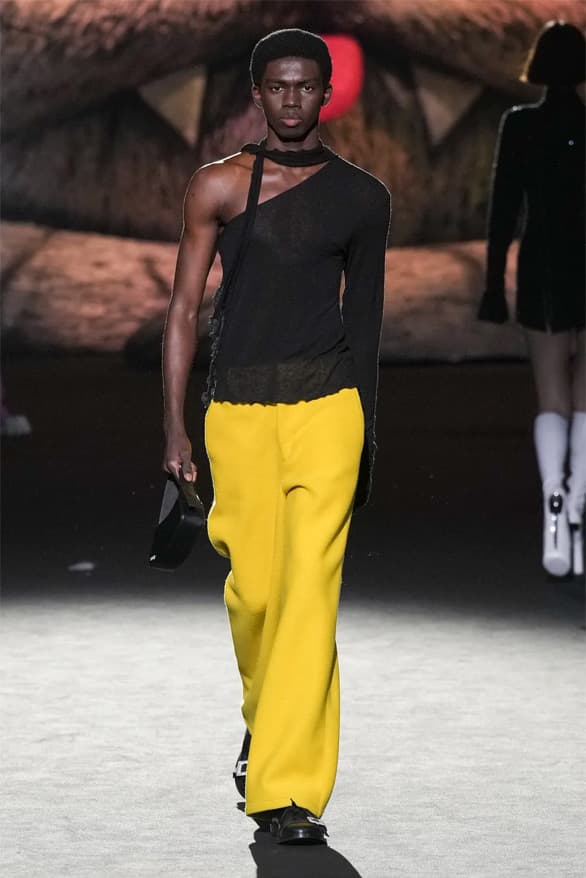 33 of 43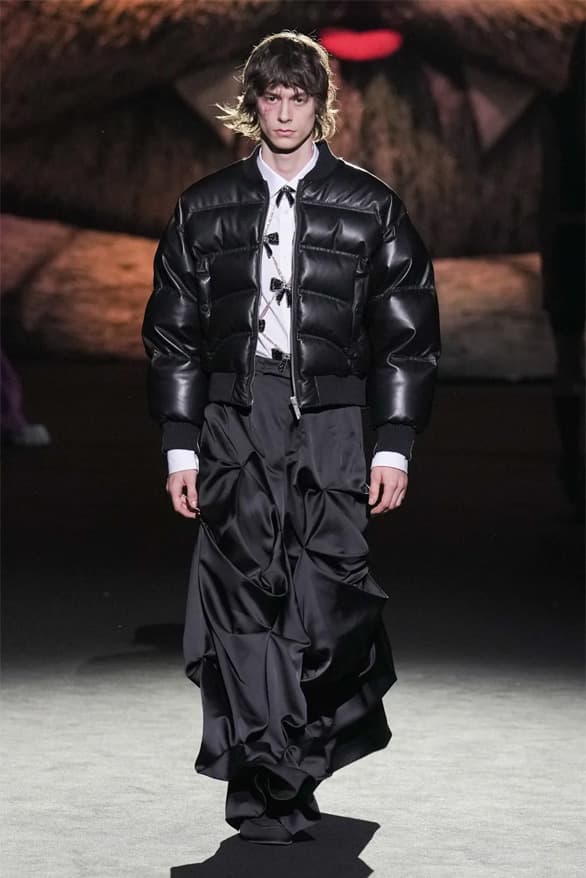 34 of 43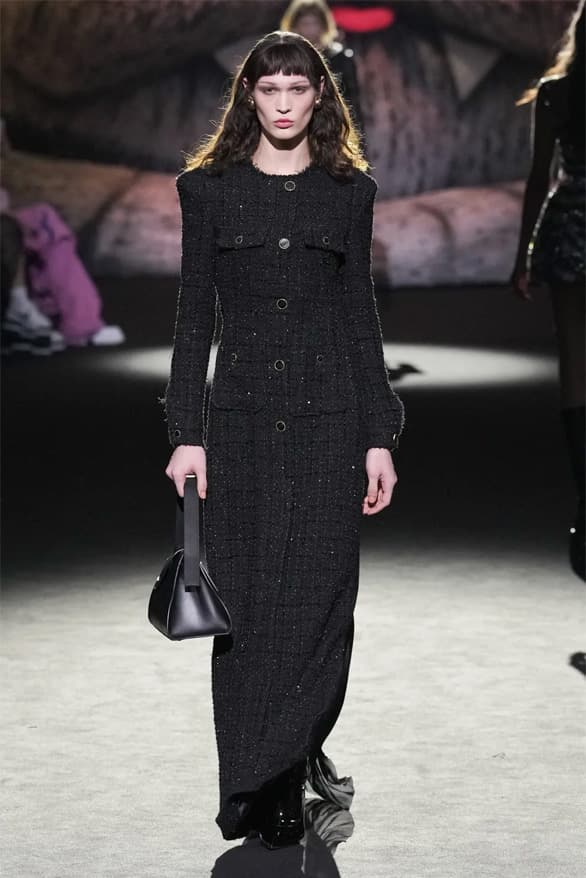 35 of 43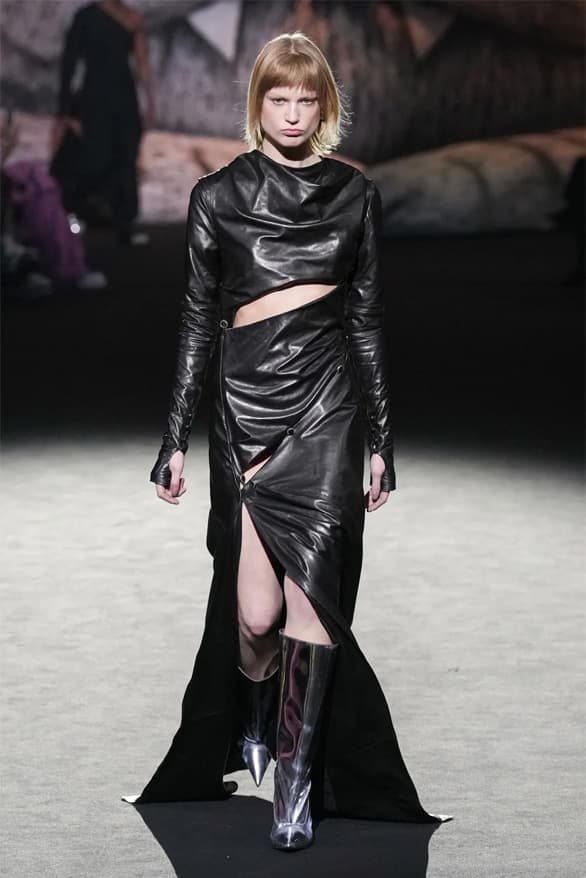 36 of 43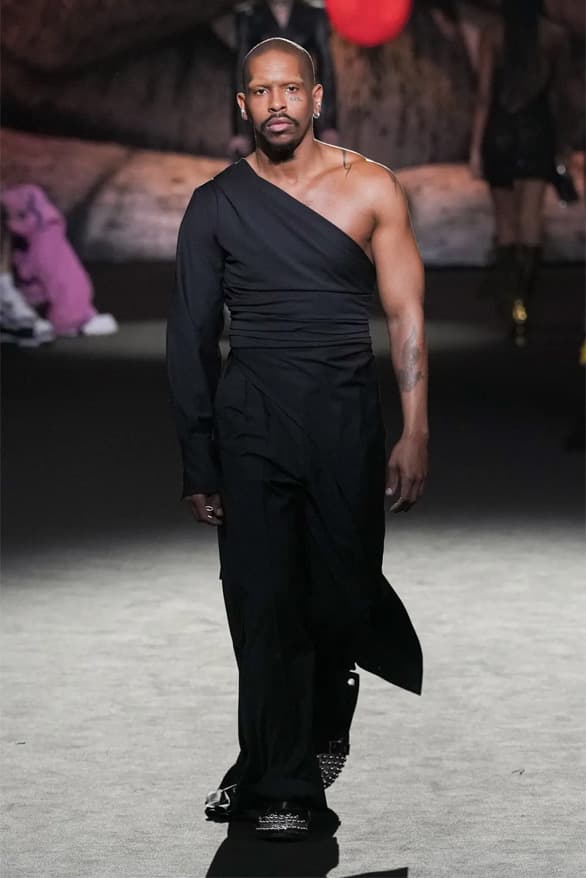 37 of 43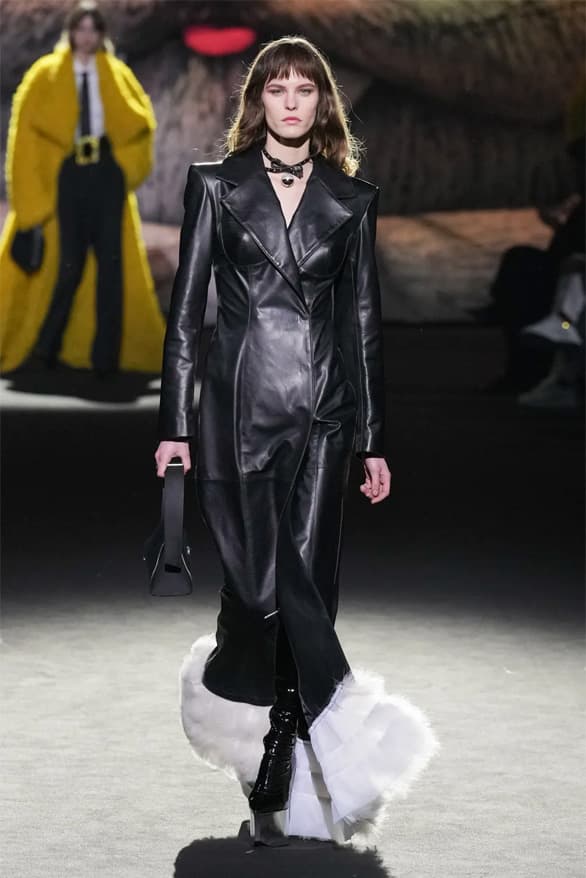 38 of 43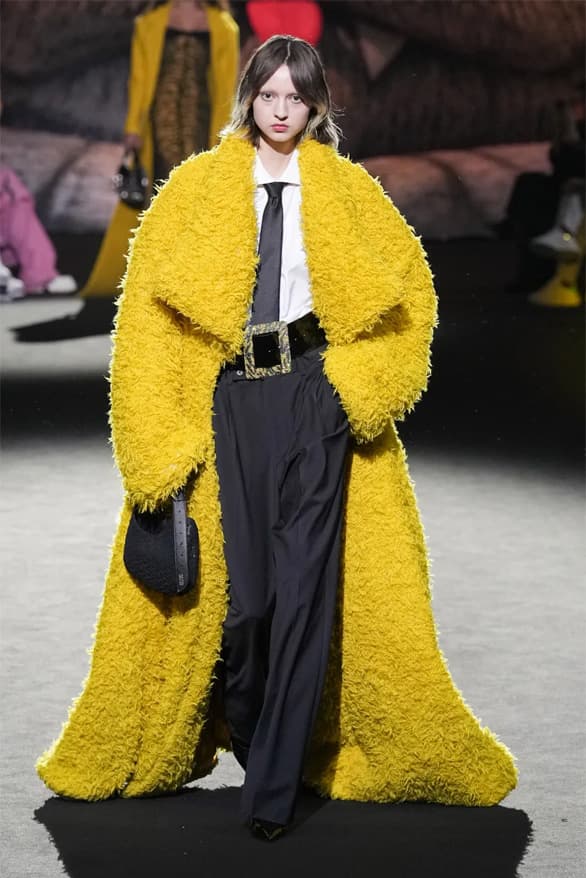 39 of 43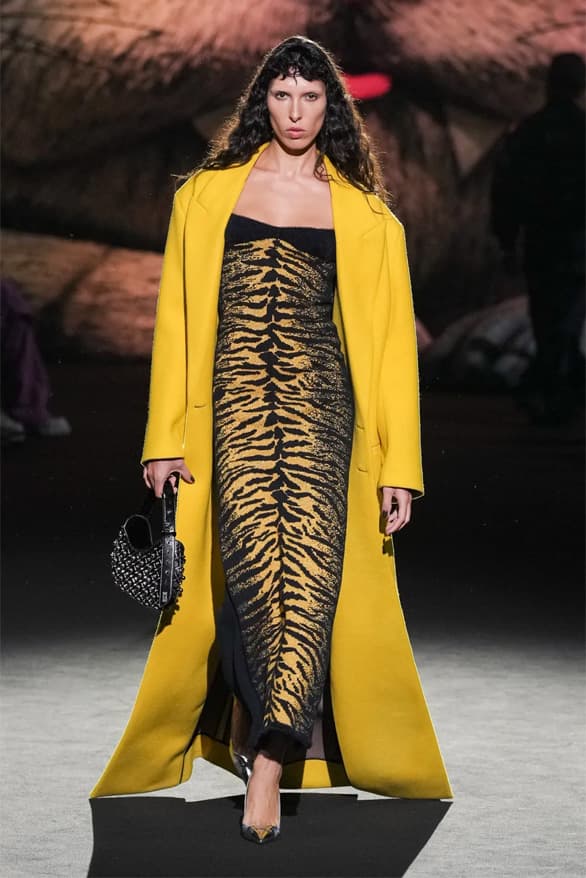 40 of 43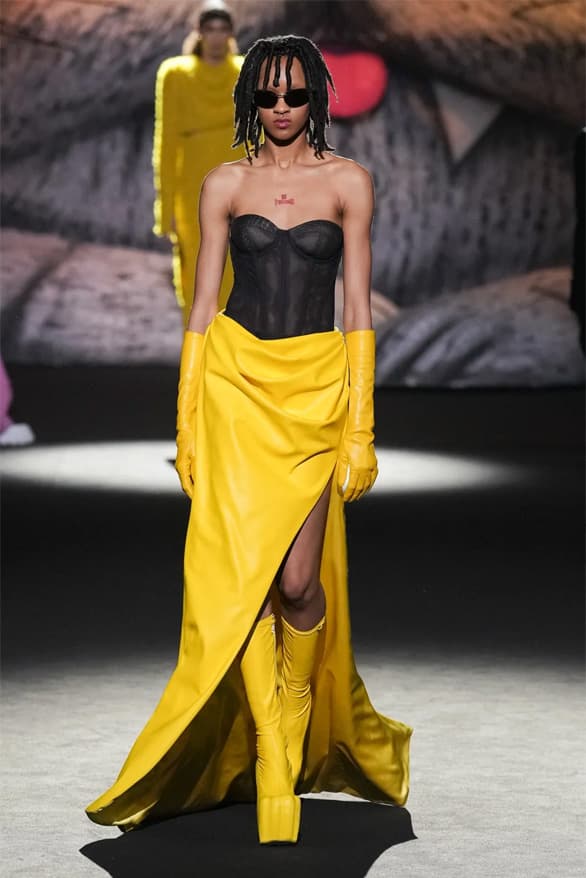 41 of 43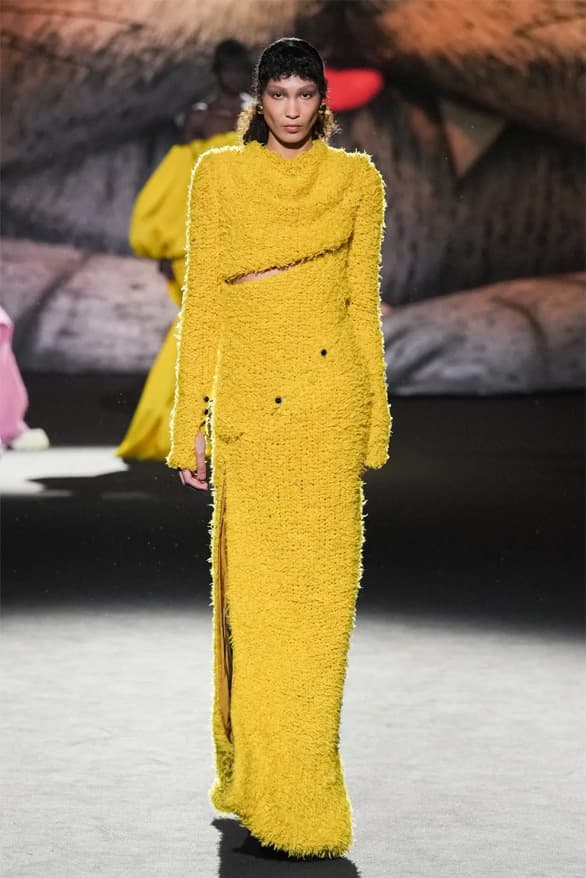 42 of 43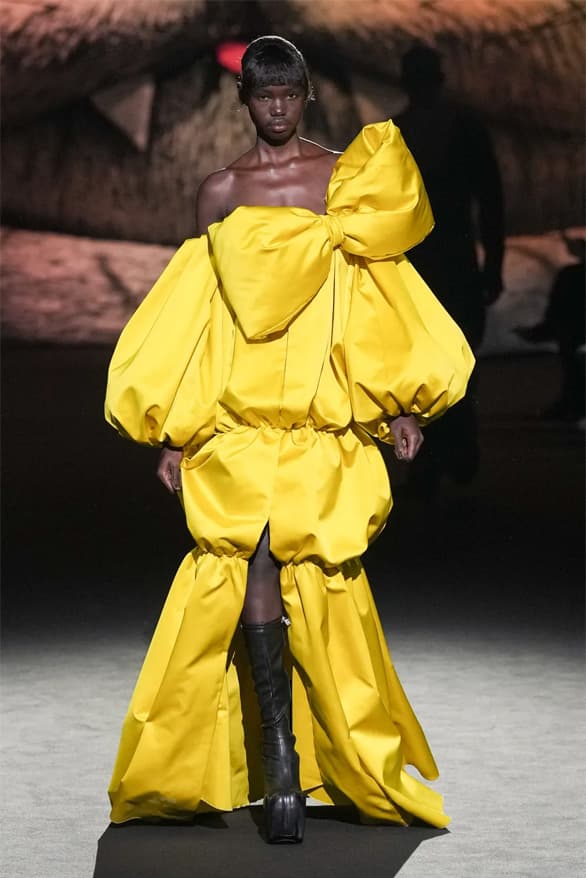 43 of 43
Tolling bells marked the commencement of GCDS' Fall/Winter 2023 showcase, enchanted by fanatical motifs pulled from imaginary tales. Held in Milan's grand Palazzo del Ghiaccio, whimsical ornamentation decorated the space as global pop stars — including J Balvin and Dua Lipa — flooded the room, awaiting to see what co-founder Giuliano Calza would deliver.
Promptly after, an operational sculpture of Calza's cat Kittho — made to mimic 'Alice In Wonderland's' Cheshire Cat — was unveiled with bright eyes and active paw movements. Eerie tunes quickly followed as models approached the runway, stepping into their own fabled tale. Whimsical yet equally jarring, every look arrived with outlandish proportions and a fictitious feel. First off, an aviator-inspired leather uniform was matched with a sleek necktie and a trapezoid-shaped handbag, followed by zippered suiting and sherpa-lined suede coats in vibrant yellow tones. Next, distressed knitwear was matched with worn-out leather bottoms, which worked alongside fuzzy dresses with angular shoulders and the animal's textured coating.
Skin-tight corsets were layered atop asymmetrical shirting accessorized with miniature bowties and dangling silver spheres, while shimmering trousers reached into models' chests outlining their delicate figures. Furthermore, leather skirts were fashioned with cloud-like detailing at the hems worn equally as high, also highlighting eloquent pink tweed ensembles. Standard leather jackets were escorted next to frayed denim shorts that revealed sprouting moss-like textiles beneath, which graced dismantled tops and jumbo-sized coats.
FW23 saw GCDS make calls on antique bakelite telephones, turning them into bag handles with otherworldly energy. As for footwear, the brand supplied a series of unconventional creations featuring heelless heels (if you will), studded loafers, and knee-high metallic boots alongside further variations that replaced stilettos with jarring animal teeth.
Hypebeast caught up with Giuliano Calza, who personally walked us through the concept of his FW23 collection.
What was your ideation process while creating the collection?
Giuliano Calza: This year I really want to reduce the distance between my perceived public persona and who I truely am, creating a collection that you would keep in your closet forever. This is what I truly enjoy on a daily base, and I think that as a designer it is more personal than just creating a collection.
How did you find inspiration for the collection? Tell me the story behind it.
GC: I've decided to investigate what's very dear to me and what I really like. I didn't look outside for inspiration but literally observed what happens in my household, my cat, my books, the textures of my furniture. These are objects with great memories. I took tiny bits and translated them into a collection. The people that are familiar enough with me, will see little details as an homage to my life. In terms of silhouettes, I had to look back in the past, mostly in my parent's house and in their wardrobes.
If you could communicate one thing to your audience with this collection, what would it be?
GC: Your own self and your own ideas are the most powerful message when privacy becomes a luxury. Identity and personality for me are the greatest thing you can offer to the others. Ideas and design over a moment.
Take a closer look at GCDS' FW23 collection in the gallery above.
Elsewhere at Milan Fashion Week, MM6 Maison Margiela FW23 recontextualizes daily layering concepts.