MM6 Maison Margiela FW23 Recontextualizes Daily Layering Concepts
Previewing deconstructed ensembles shredded and matched with unconventional underpinnings.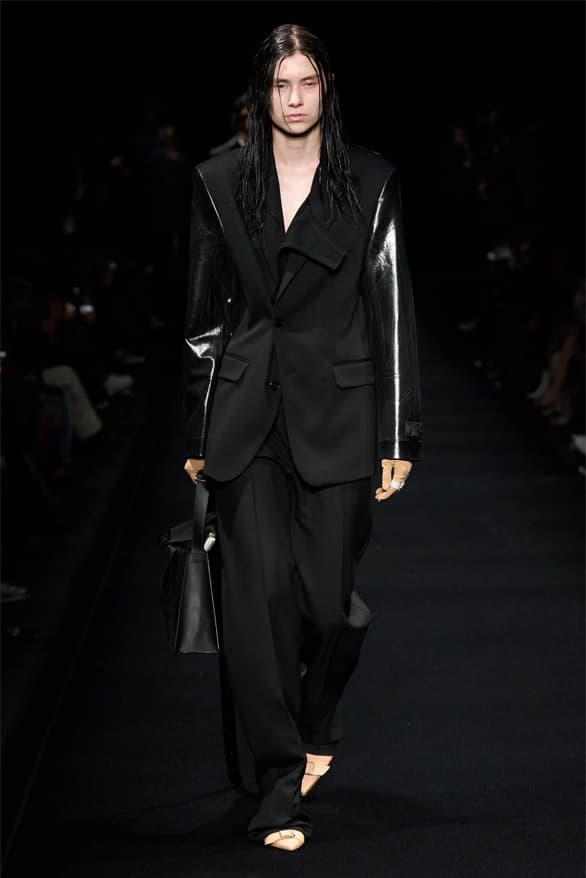 1 of 36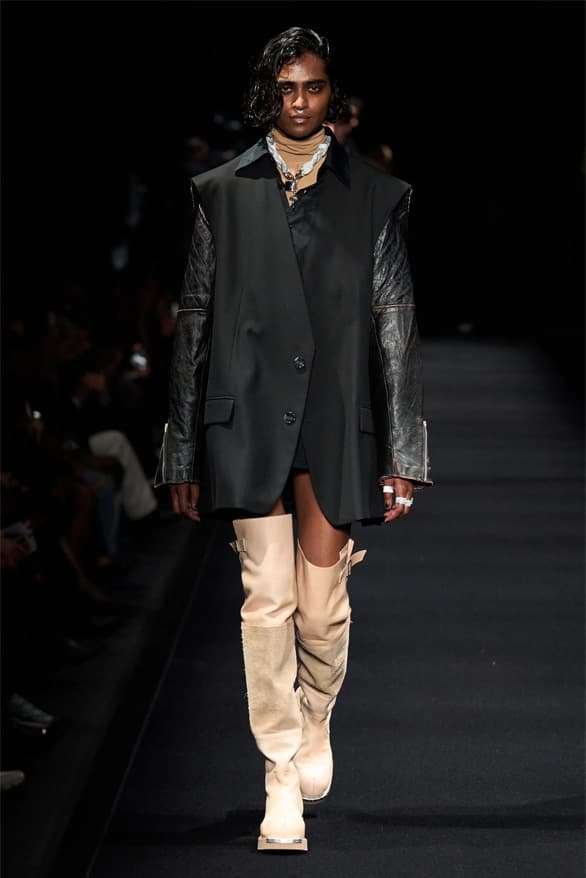 2 of 36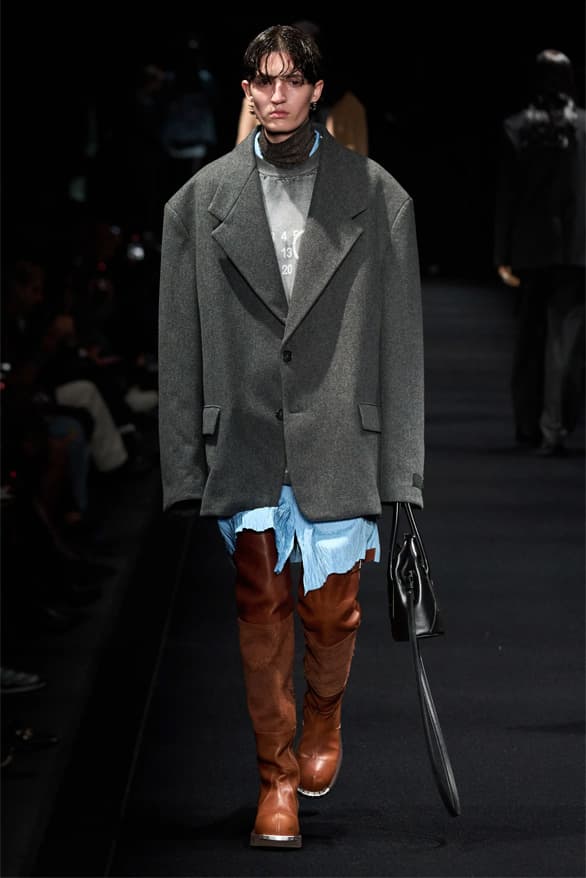 3 of 36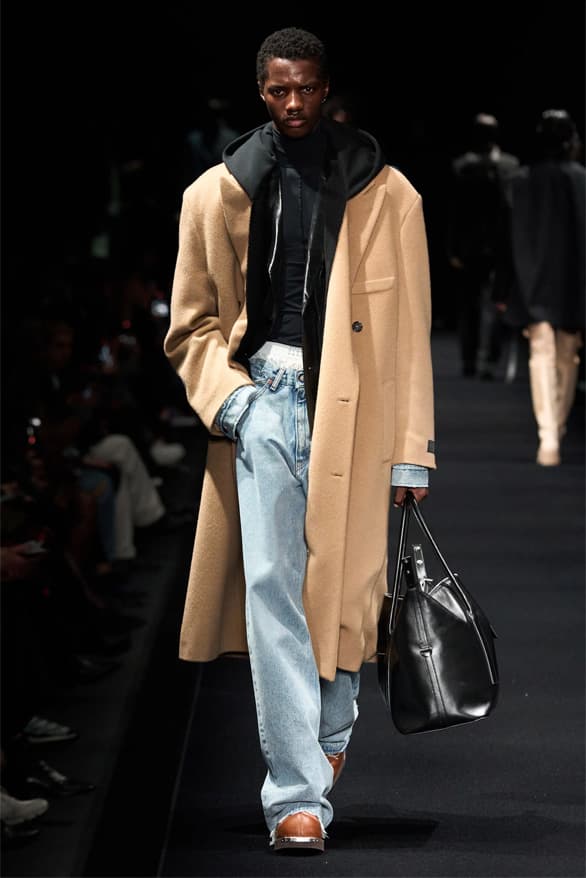 4 of 36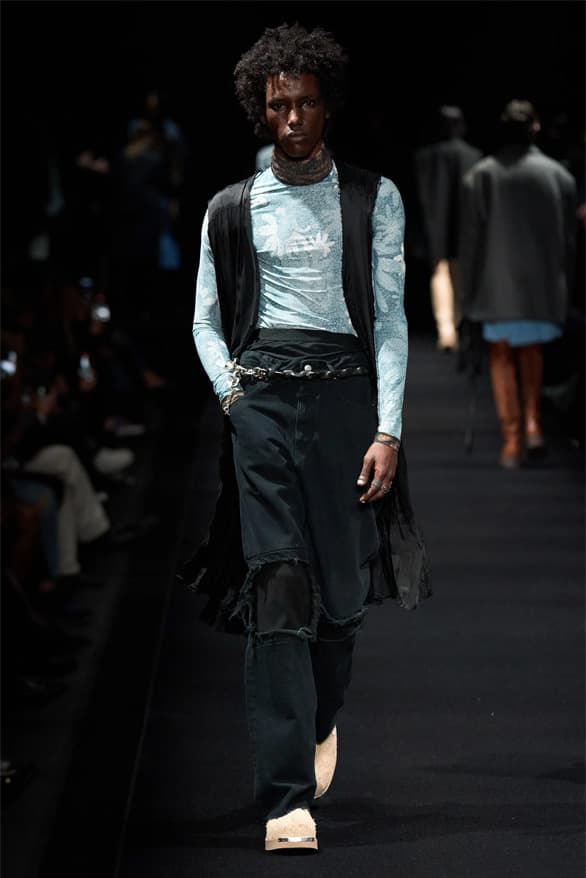 5 of 36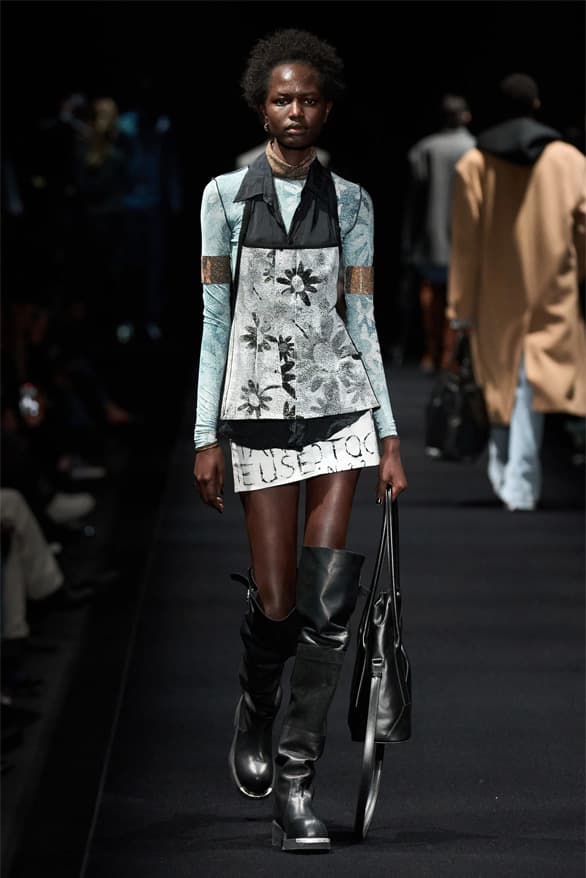 6 of 36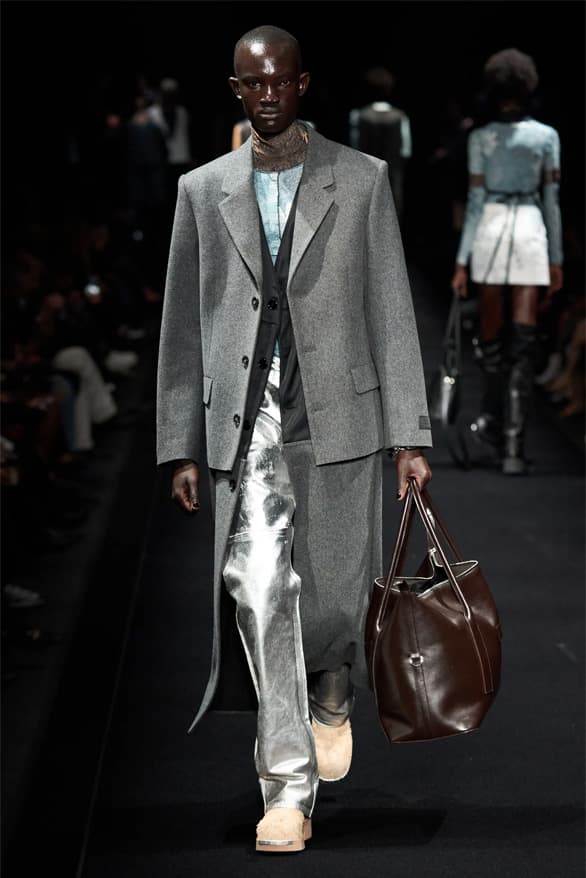 7 of 36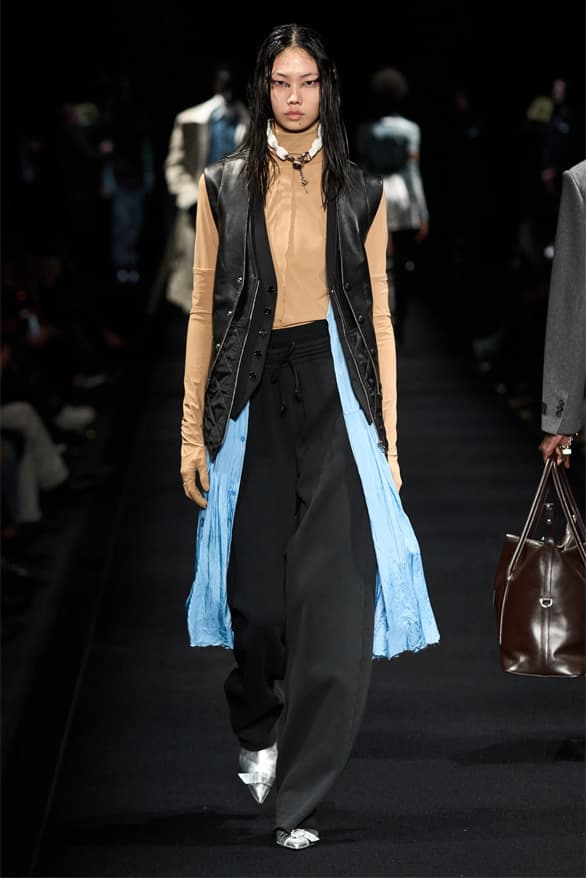 8 of 36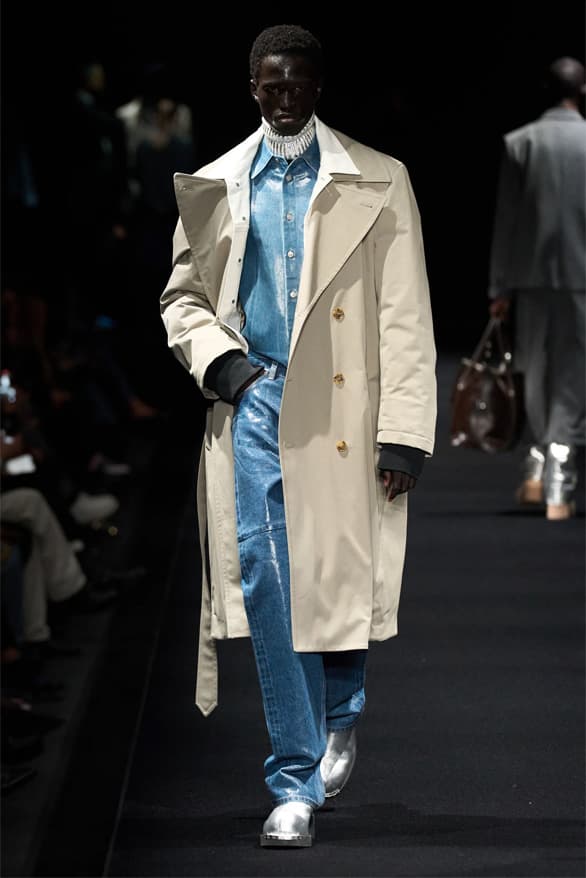 9 of 36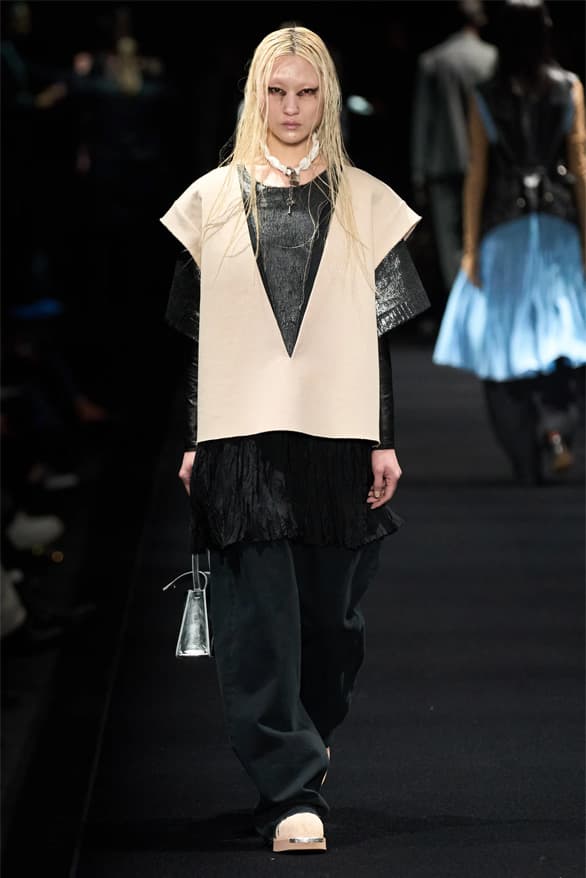 10 of 36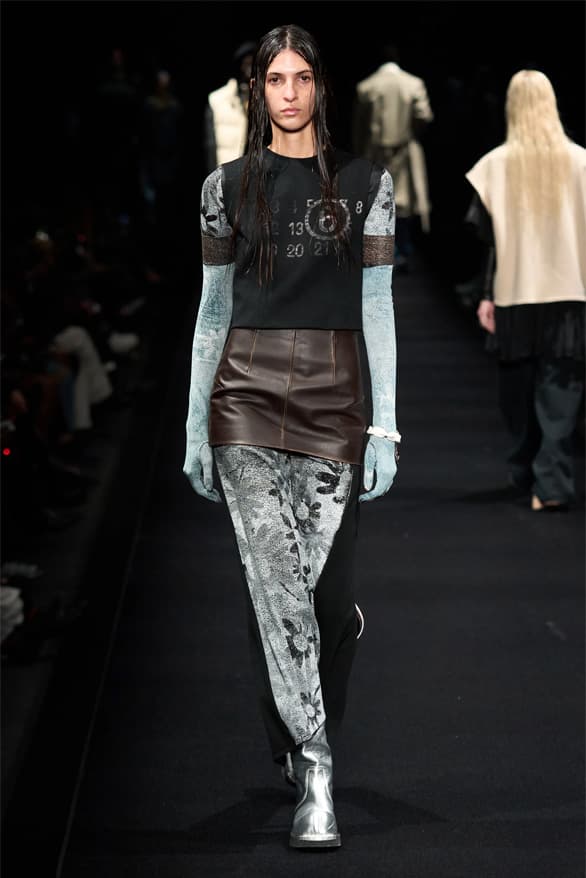 11 of 36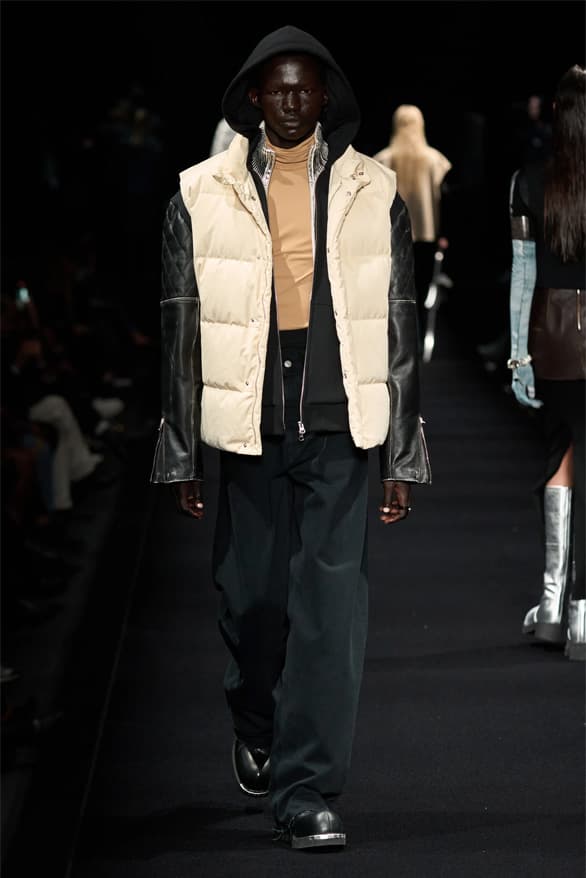 12 of 36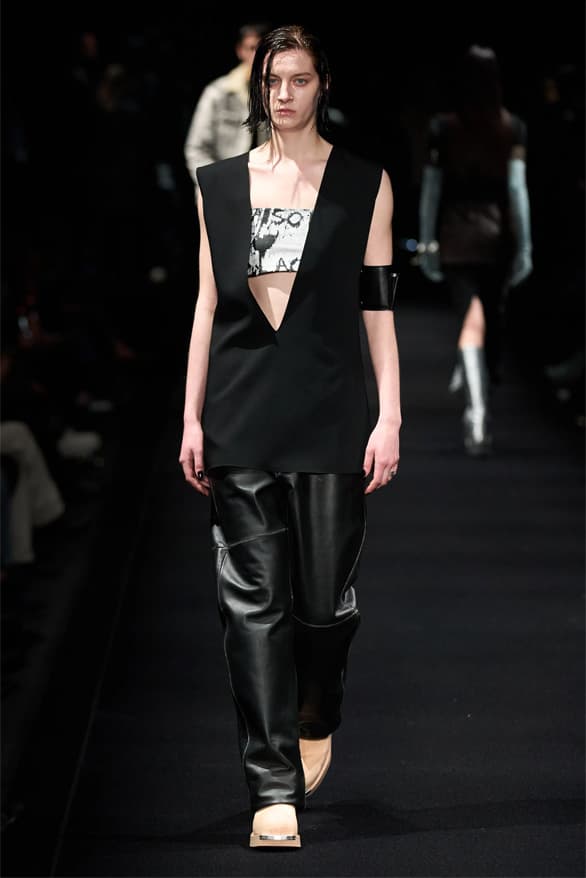 13 of 36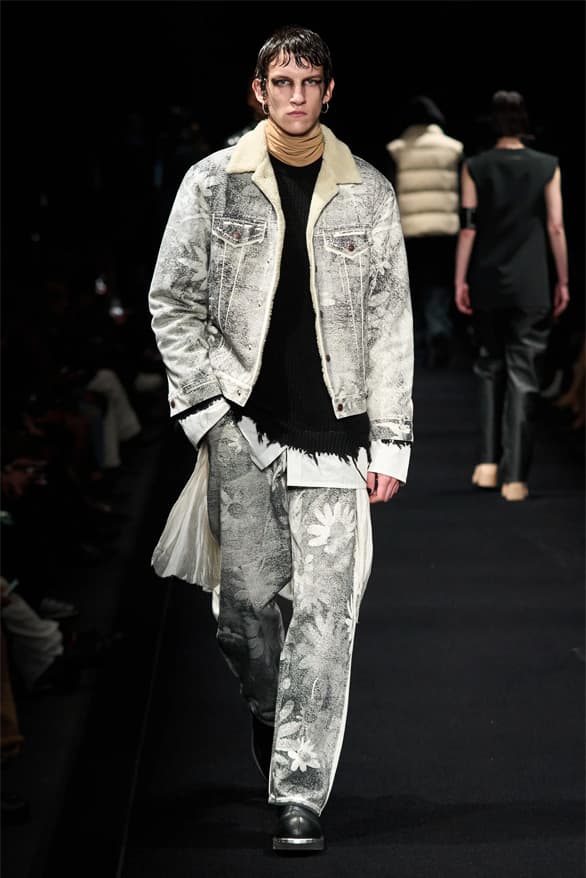 14 of 36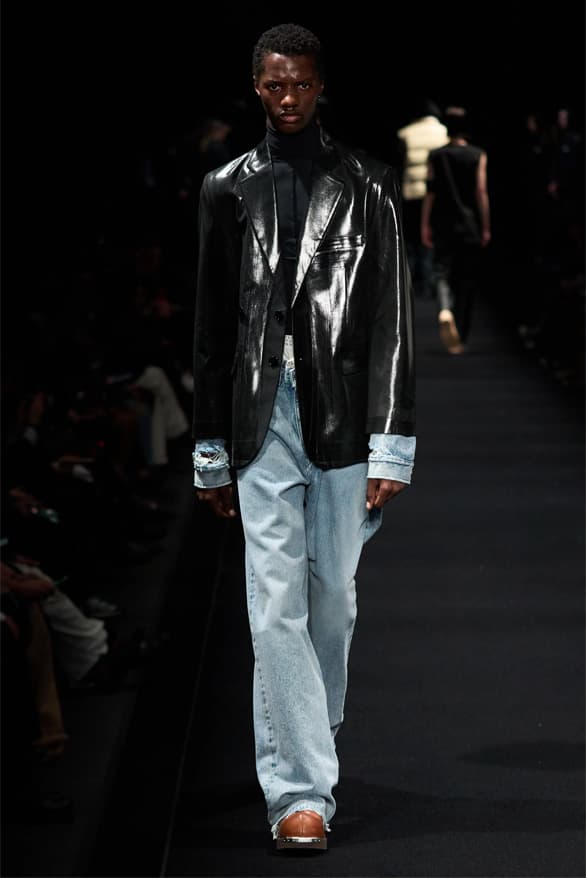 15 of 36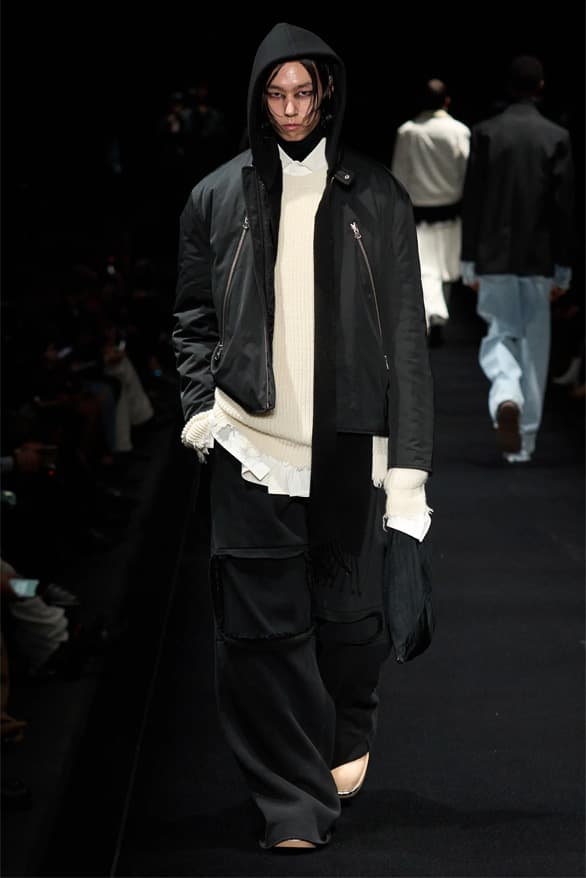 16 of 36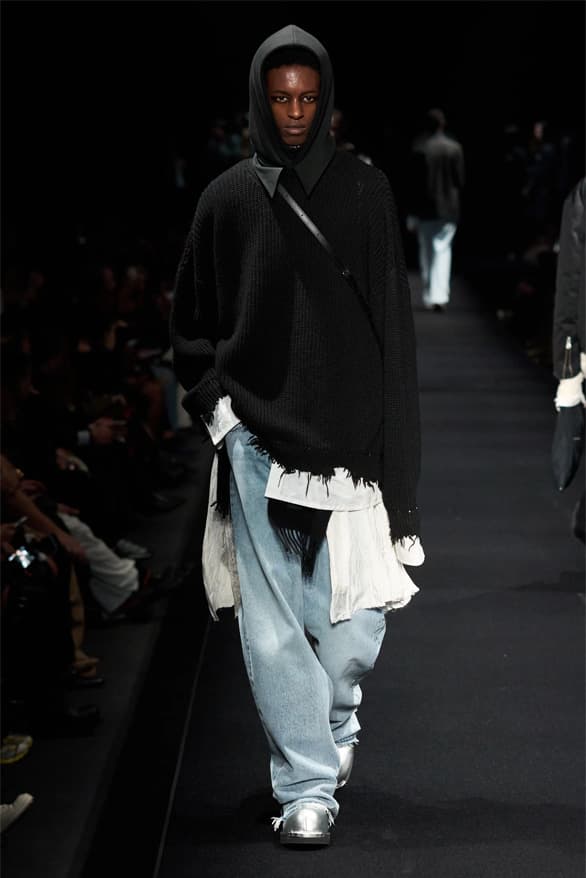 17 of 36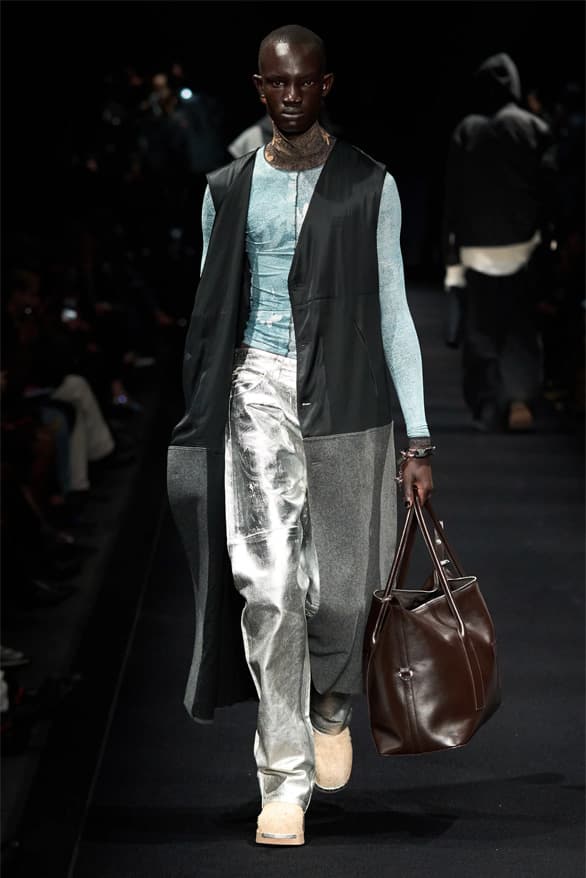 18 of 36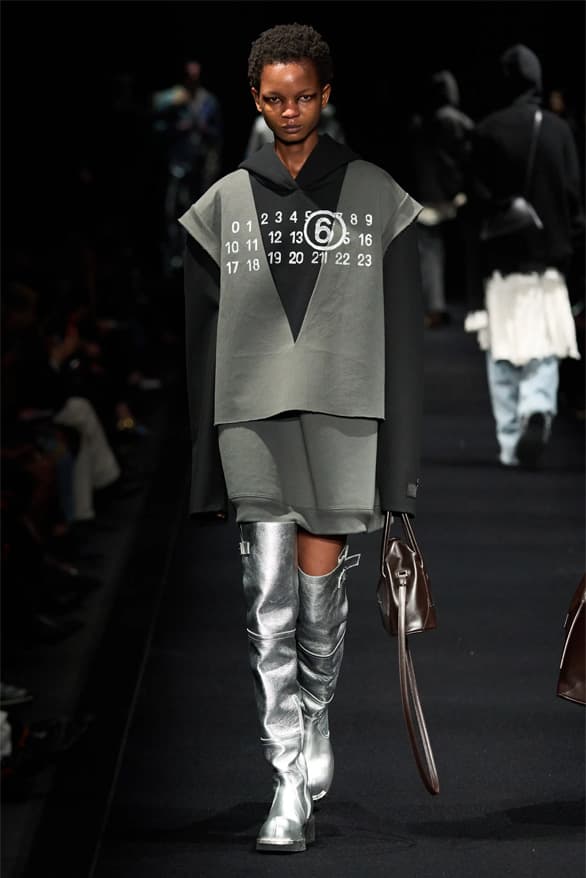 19 of 36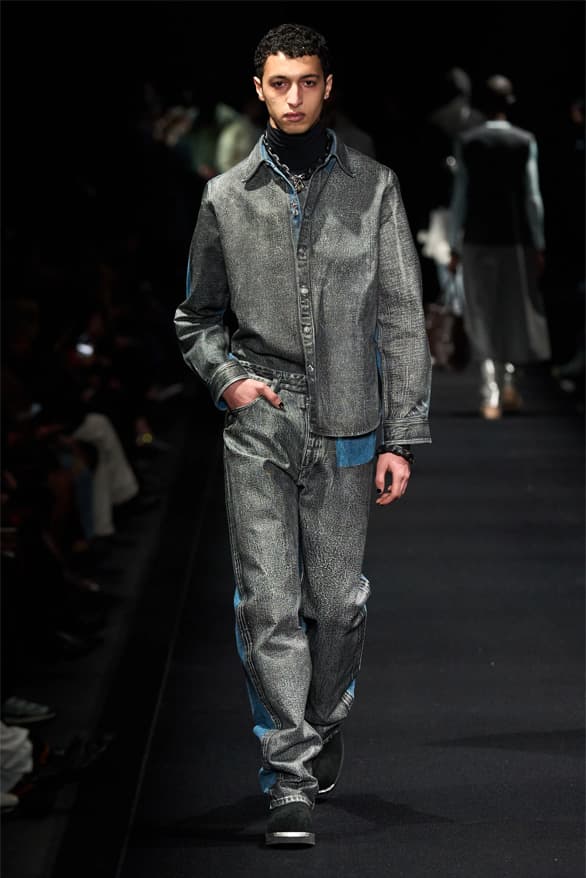 20 of 36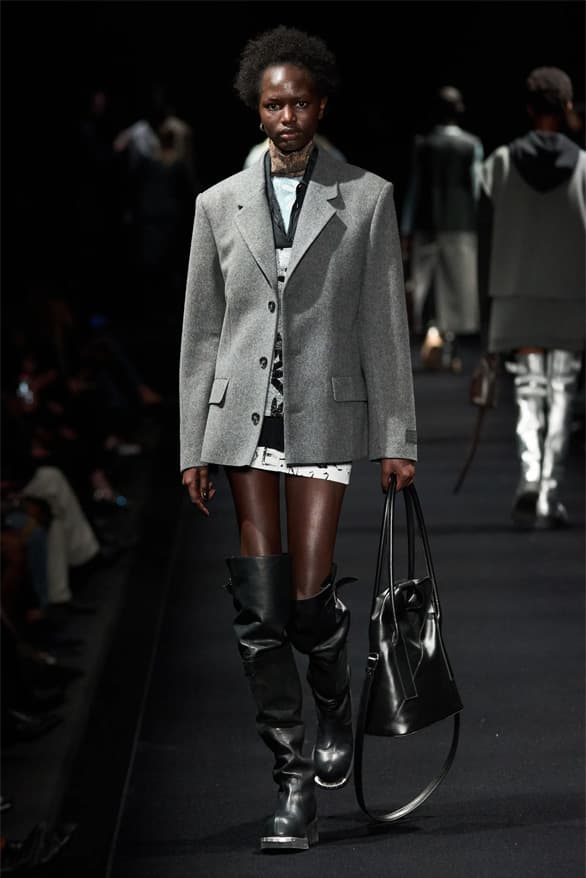 21 of 36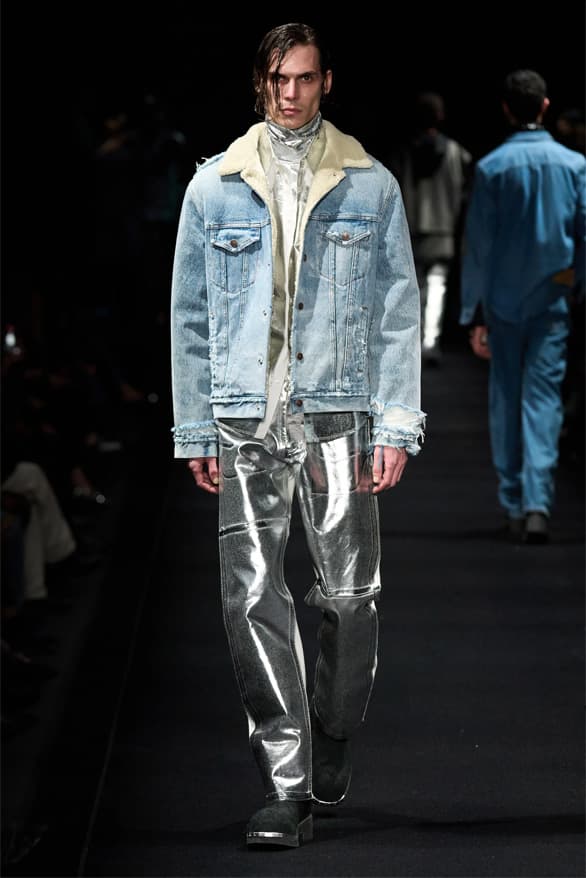 22 of 36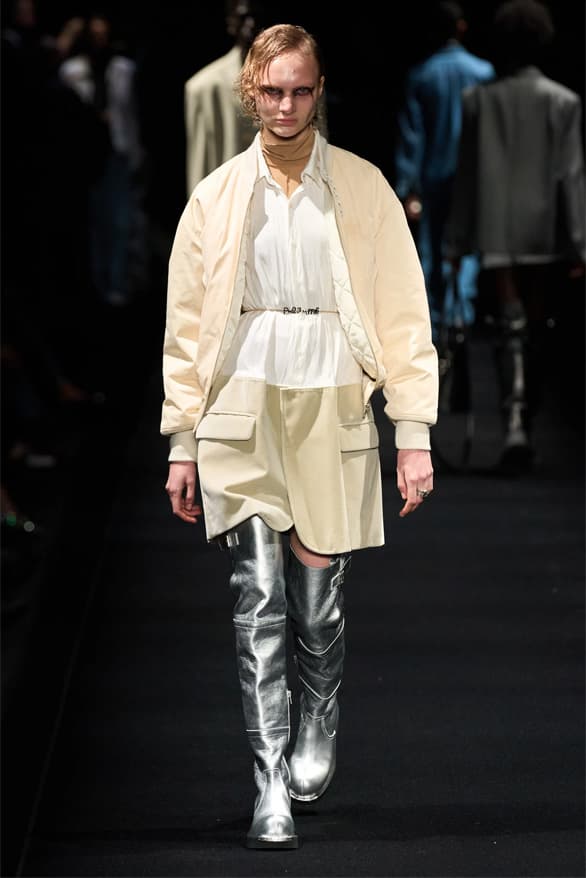 23 of 36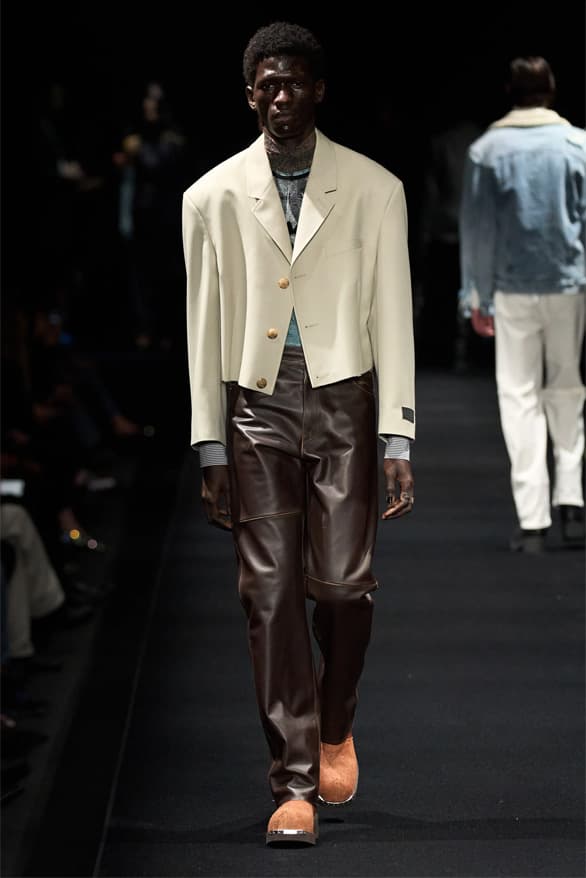 24 of 36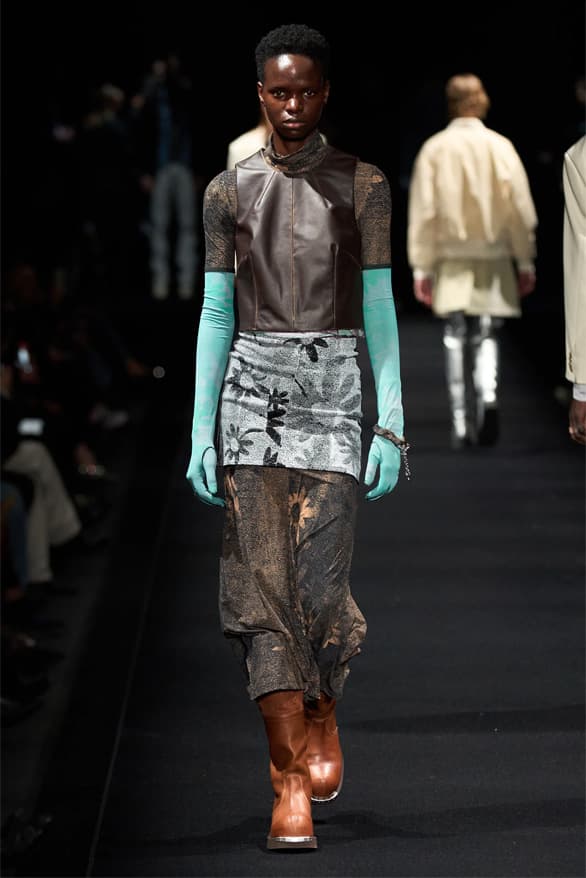 25 of 36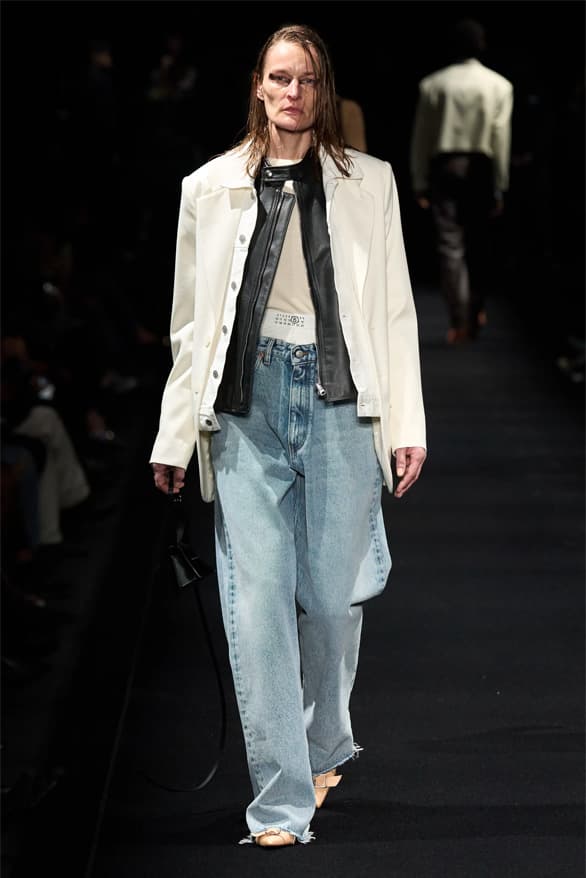 26 of 36
27 of 36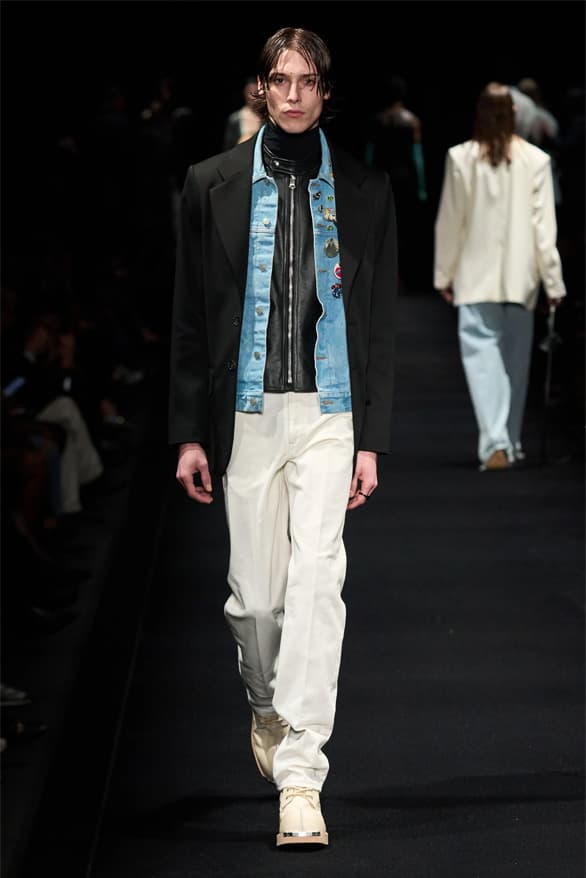 28 of 36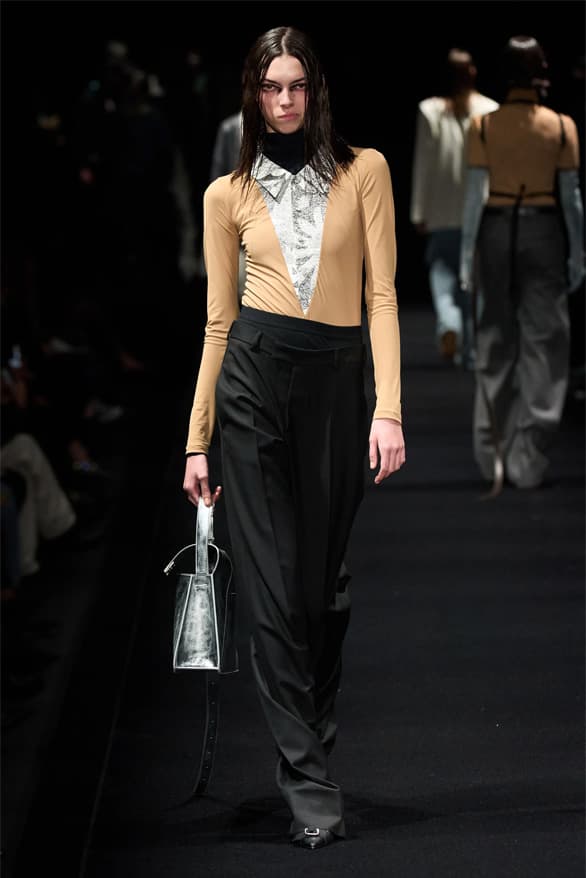 29 of 36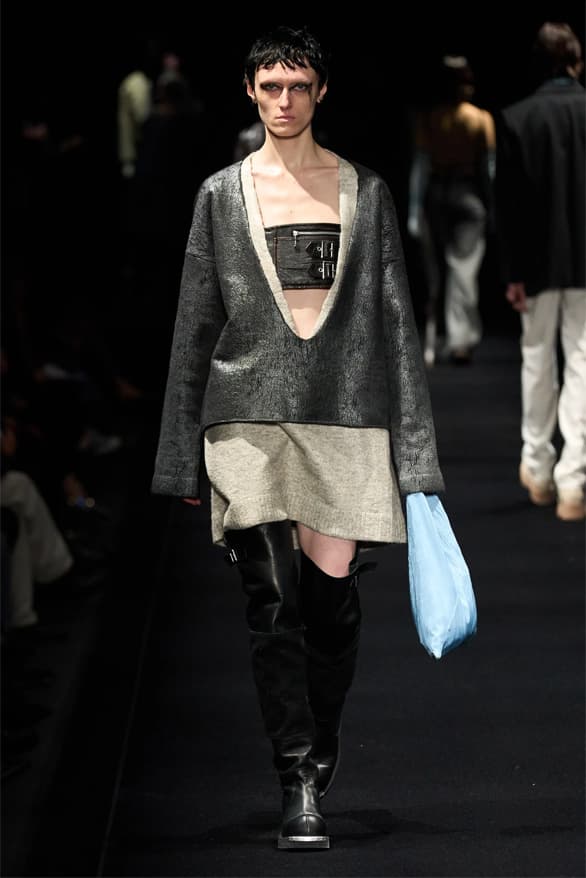 30 of 36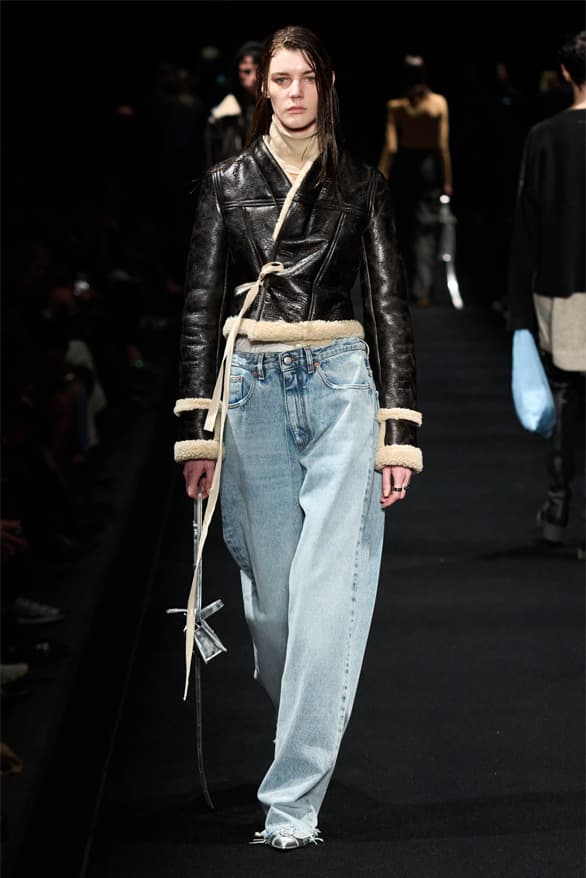 31 of 36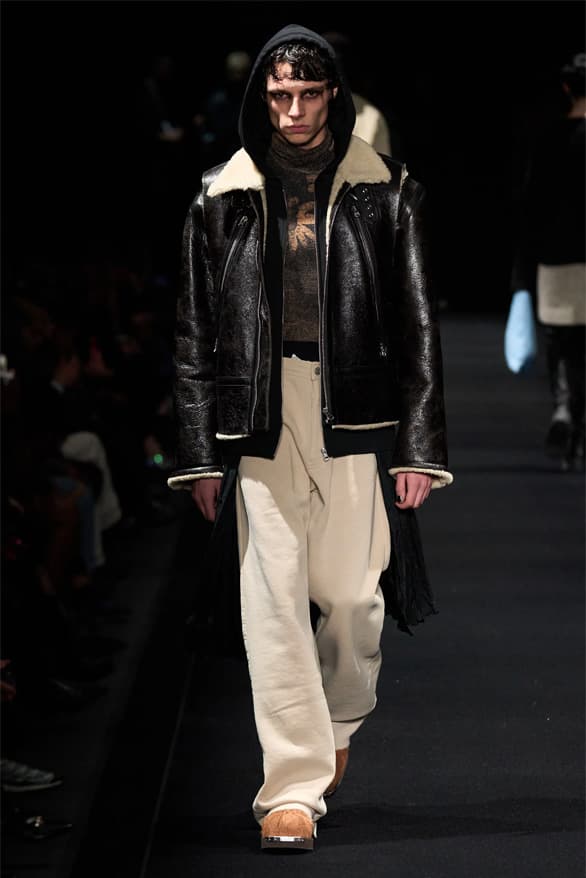 32 of 36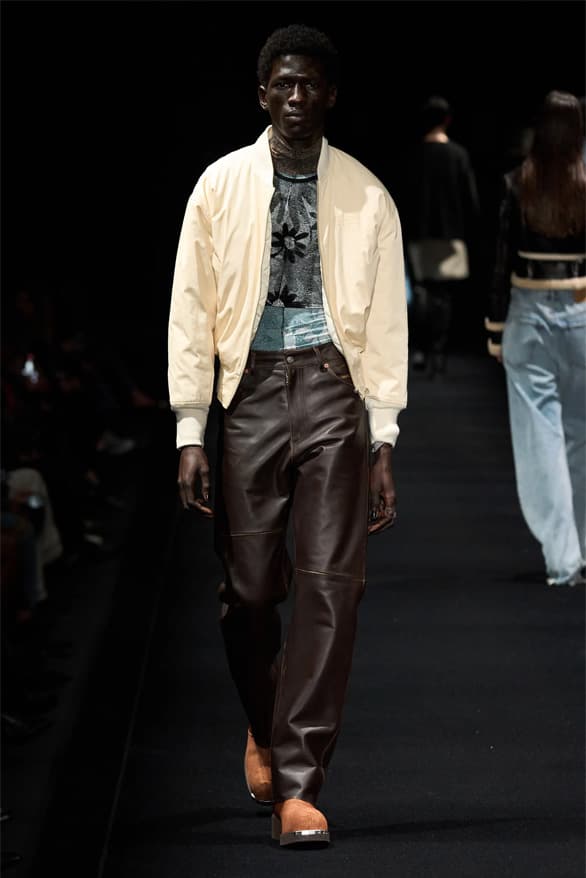 33 of 36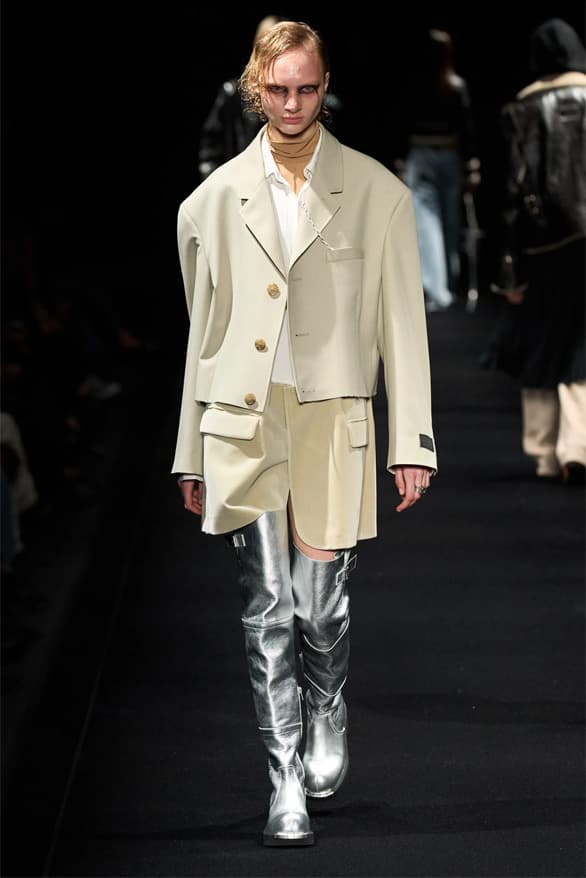 34 of 36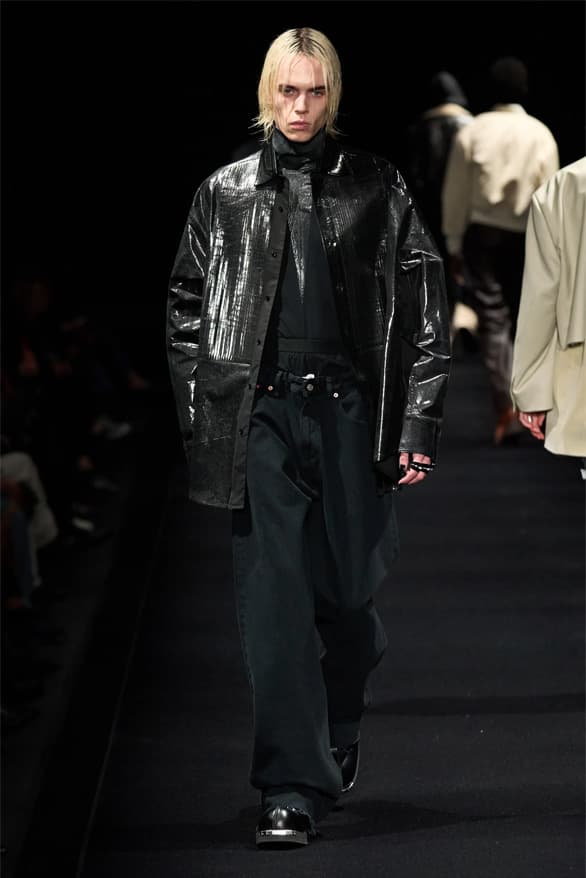 35 of 36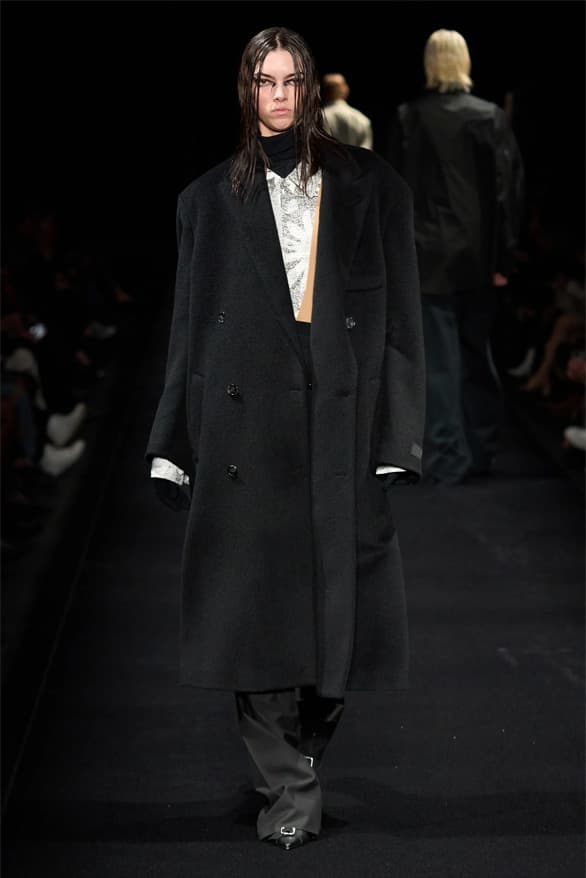 36 of 36
MM6 Maison Margiela has always reveled in clean tailoring with a relaxed feel, peeking at its luxury label through an essential looking glass dominated by eccentric uniformity and dynamic styling. For Fall/Winter 2023, the brand returned to Milan Fashion Week to debut its latest co-ed offering, which evaluated standard layering practices with an abnormal viewpoint.
The collection analyzes the staple wardrobe with fresh eyes and previews garments worn in unfamiliar ways. FW23 saw MM6 Maison Margiela toy with the idea of perception and combine fabrics, textures, and design techniques into disruptive ensembles that garner a second glance. From slashed hemlines to distorted manipulations, the collection began with everyday suiting merged with glossy leather sleeves and falling lapels. The imprint's numerical graphics decorated discolored sweatshirts layered atop wrinkled shirting with torn edges. By embracing the 1960s hippy movement, faded florals were splashed on skin-tight tops with a pixilated finish matched with double-layered jeans that reveal boxer briefs that squint through.
Staple wool suiting arrived deconstructed on the runway, featuring slouchy trousers with a single foil-covered leg in Margiela's signature metallic silver. Formal vests collided with leather interpretations that boast exposed quilted lining, featuring cascading underpinnings with its buttons removed. Sherpa-lined denim sets saw vanishing florals with shredded knitwear beneath, while customary shirt lapels sit atop with a preppy breeze.
MM6 Maison Margiela stuck to boots in the footwear department, but not as we know them. Instead, knee-high variations poured down models' legs with foiled paneling and fuzzy toe boxes alongside bowed heels and suede loafers with steel plaques that hit the floor first.
Take a closer look at MM6 Maison Margiela's FW23 collection in the gallery above.
In other fashion news, Prada FW23 "Recycling Beauty" redefines the formal uniform with an eco-conscious mindset.