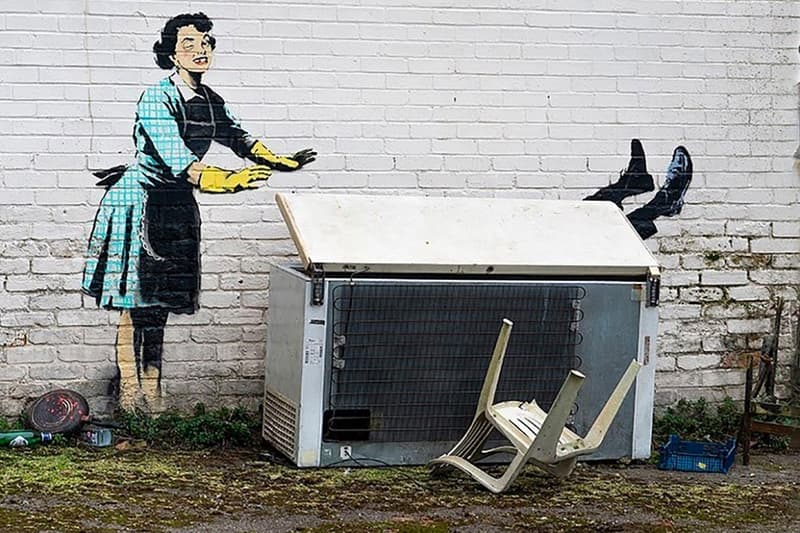 1 of 2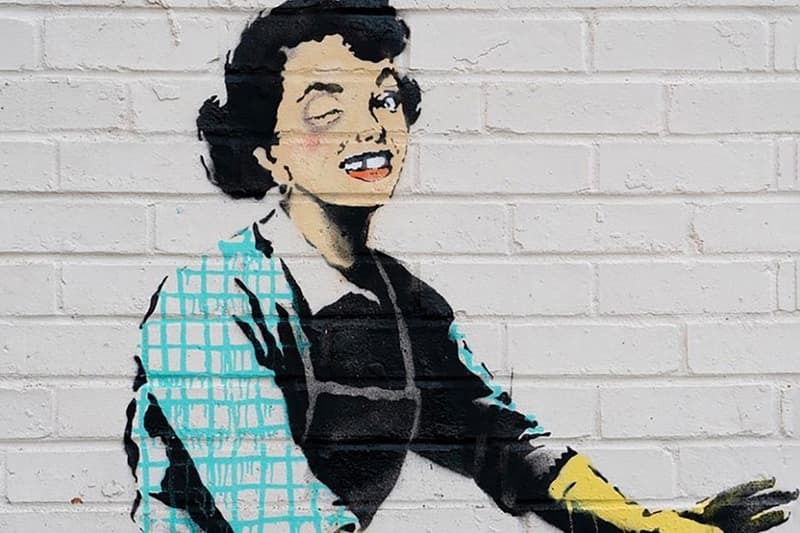 2 of 2
UPDATE: Banksy's 'Valentine's Day Mascara' Mural Has Been Dismantled By Local Authorities
Thanet District Council has removed the freezer — which was part of the art piece — for safety reasons.
---
UPDATE, Feb 14: Earlier today, Banksy confirmed that the artwork which appeared on a wall in Margate, Kent, was officially theirs — and now, just a matter of hours after the announcement, it has been altered.
The work, titled Valentine's Day mascara, depicted a distressing implication of a housewife showing signs of being subjected to domestic abuse.
Now, the local council has removed parts of the artwork — notably the freezer and other objects around the main art piece. In a statement from Thanet District Council, it said: "A fridge freezer which is believed to have been part of the installation has been removed by council operatives on the grounds of safety as it was on public land."
This is despite the fact the freezer had reportedly been there, in a state of trash, for weeks.
It has also been said that the freezer is due to return to the space "once it has been made safe." The Council added, "We will be contacting the owner of the property to discuss the options to preserve the artwork for the district."
---
ORIGINAL ARTICLE, Feb 14, 6:40 a.m.: The elusive artist Banksy has debuted their latest work, titled Valentine's Day mascara.
Situated in the seaside town of Margate in Kent, which is home to the Turner Contemporary gallery and artists like Tracey Emin, the new mural depicts a housewife from the 1950s who is seemingly putting her other half into a freezer bin.
The implication here is one that flags the issue of domestic violence, as the woman is seen with a black eye and a missing tooth. However, in Banksy's usual subversive manner, the housewife is wearing a dress, a pinafore, and rubber gloves — and given the timing of today being Valentine's Day, it's implied that this piece focuses on domestic violence and how it is still a problem in today's society.
It is said that the mural is on a wall at Grosvenor Place in Margate, Kent. Take a closer look at the piece above.