Balenciaga Takes It Back to Basics for Summer 2023 Campaign
Spotlighting Demna's designs from "The Mud Show."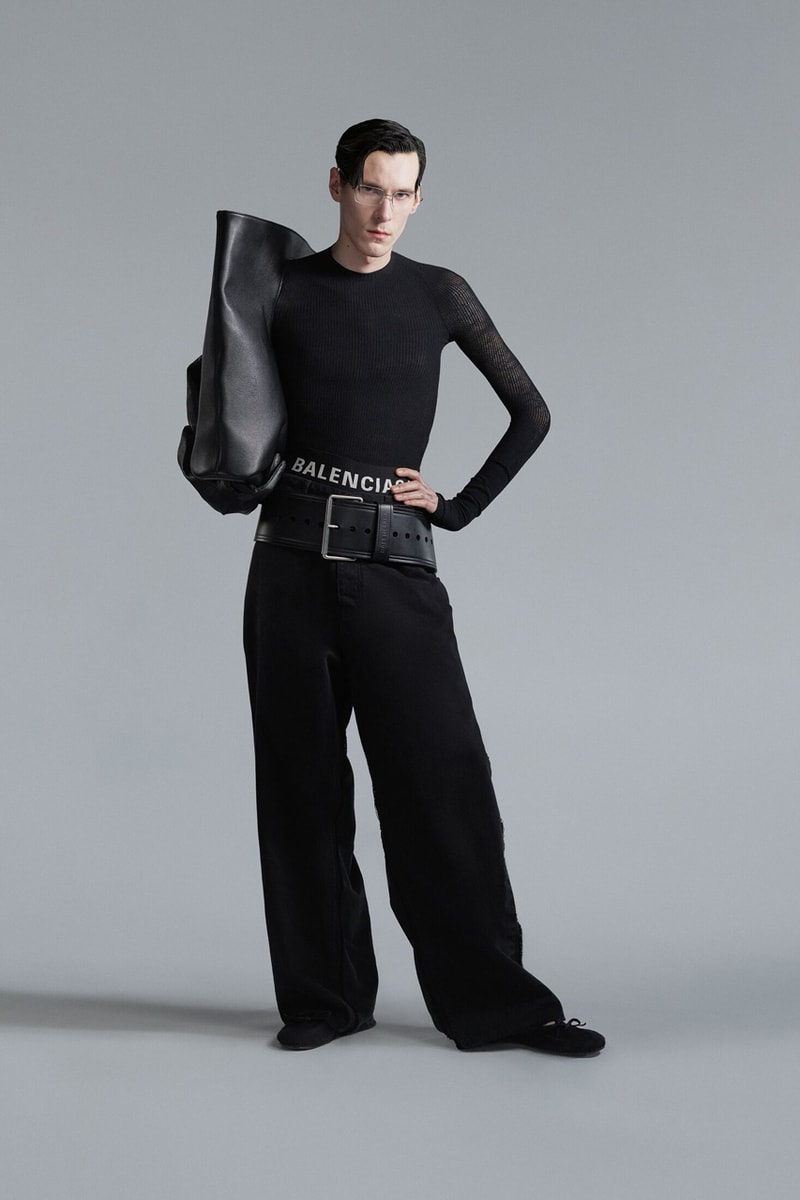 1 of 13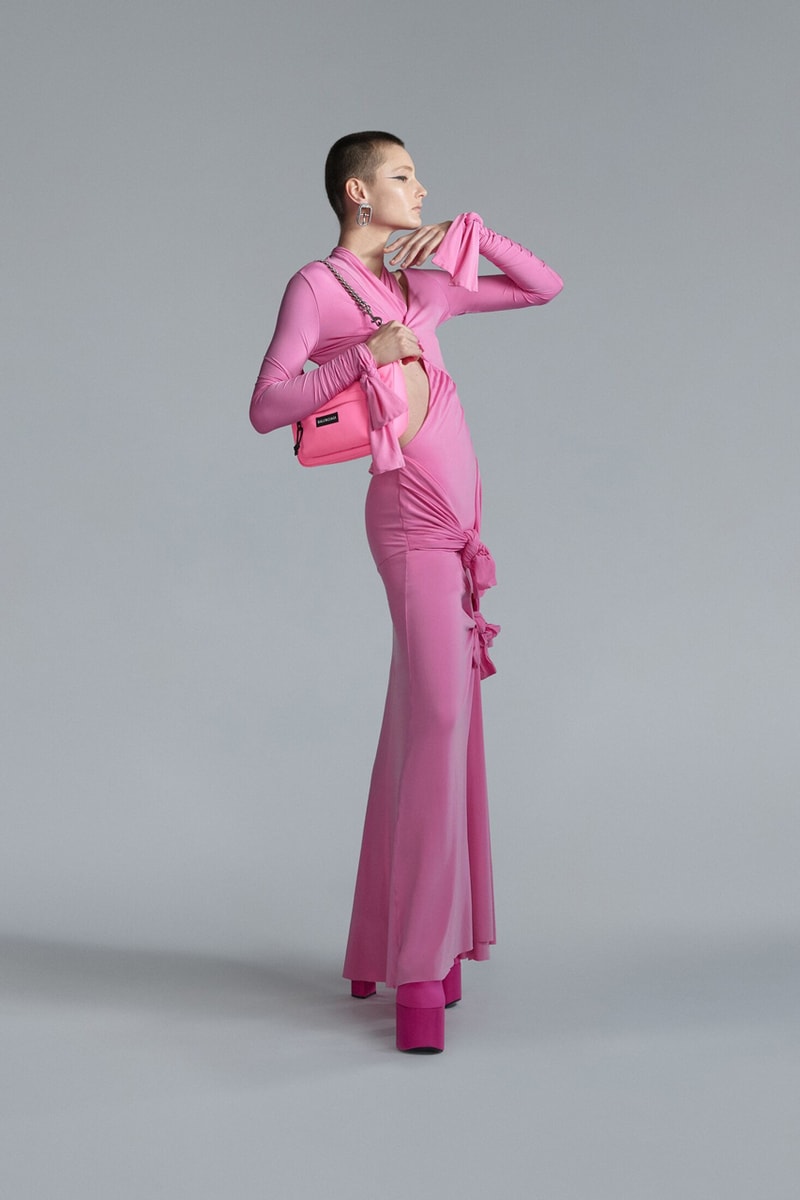 2 of 13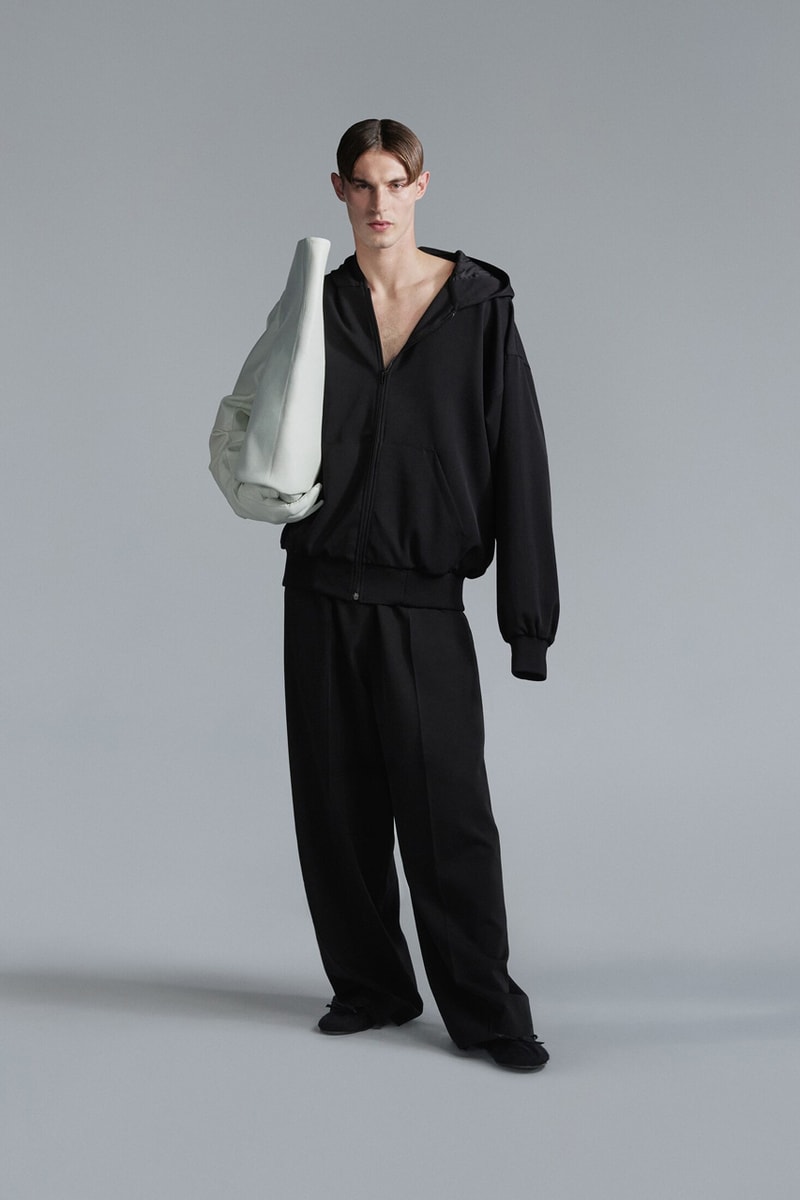 3 of 13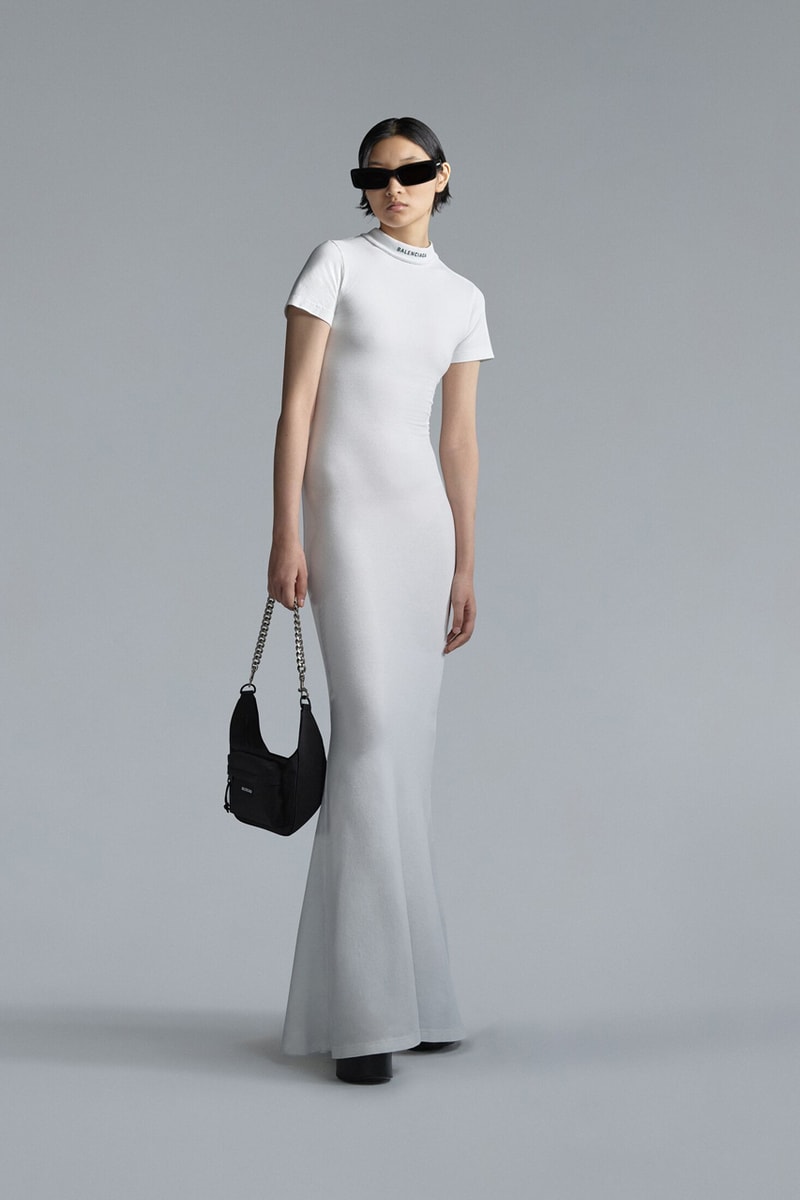 4 of 13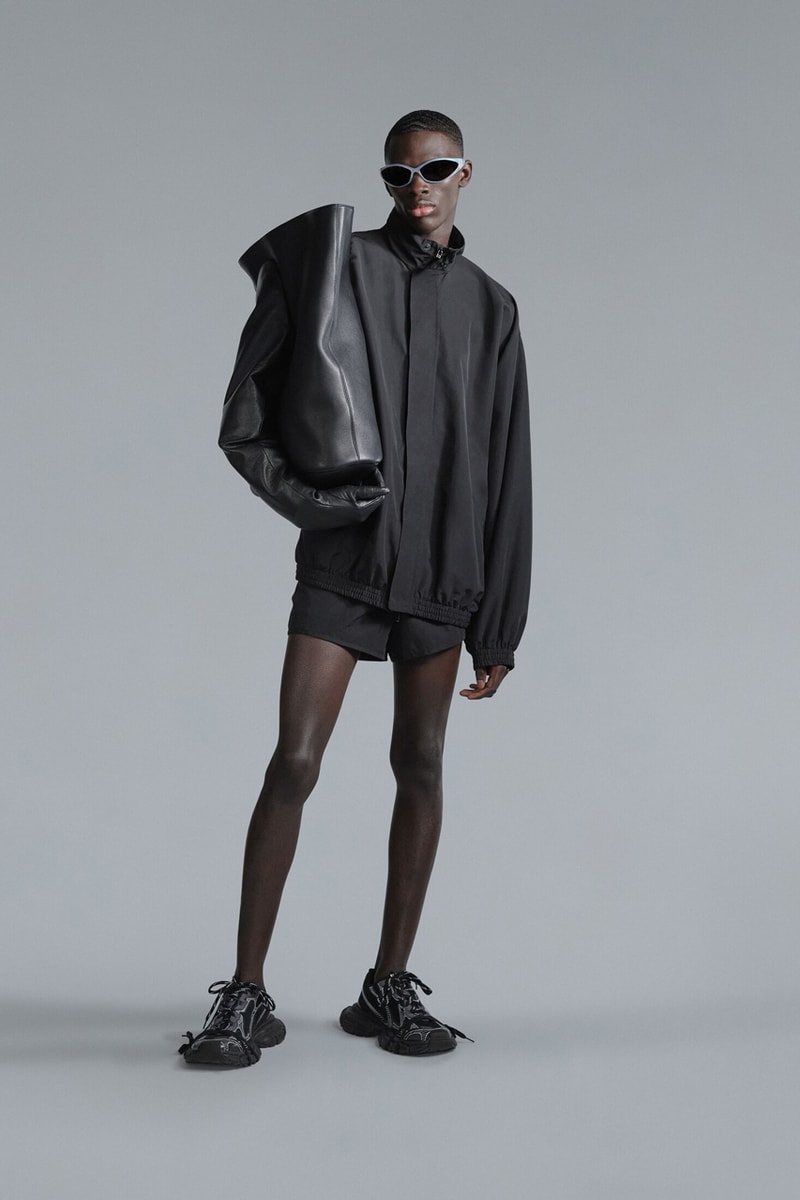 5 of 13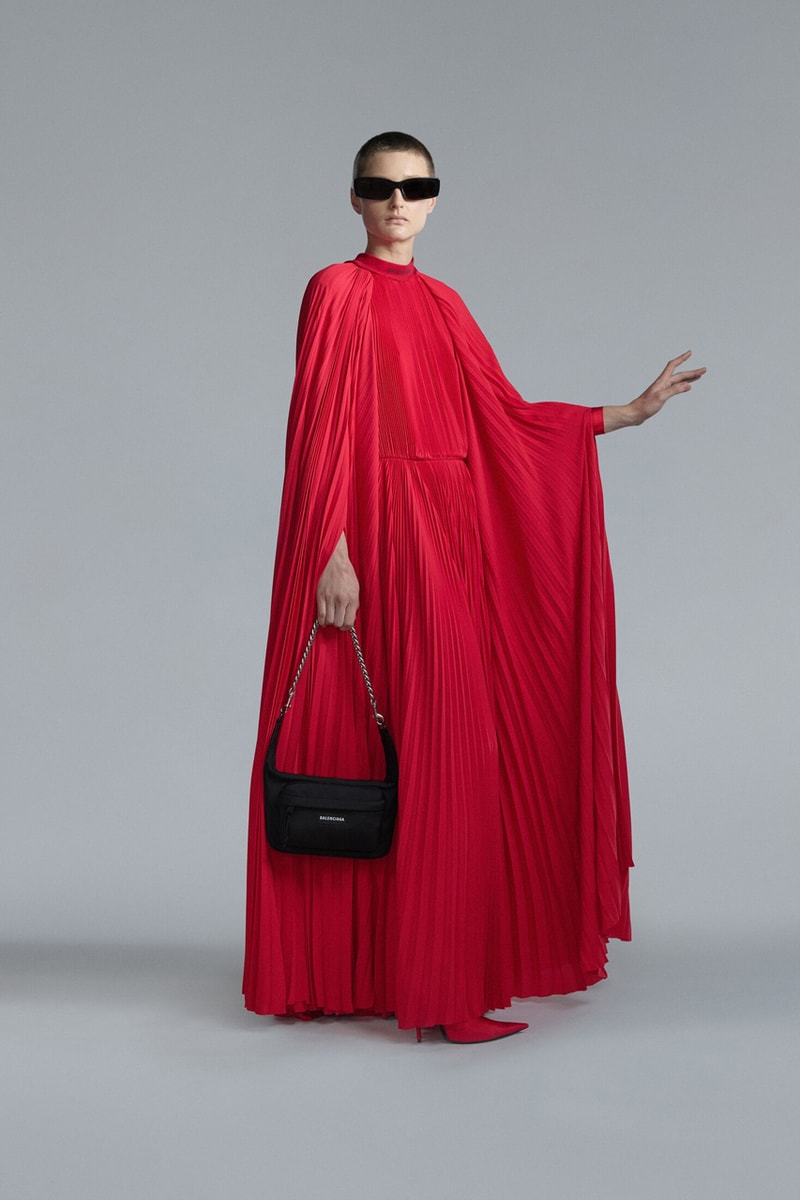 6 of 13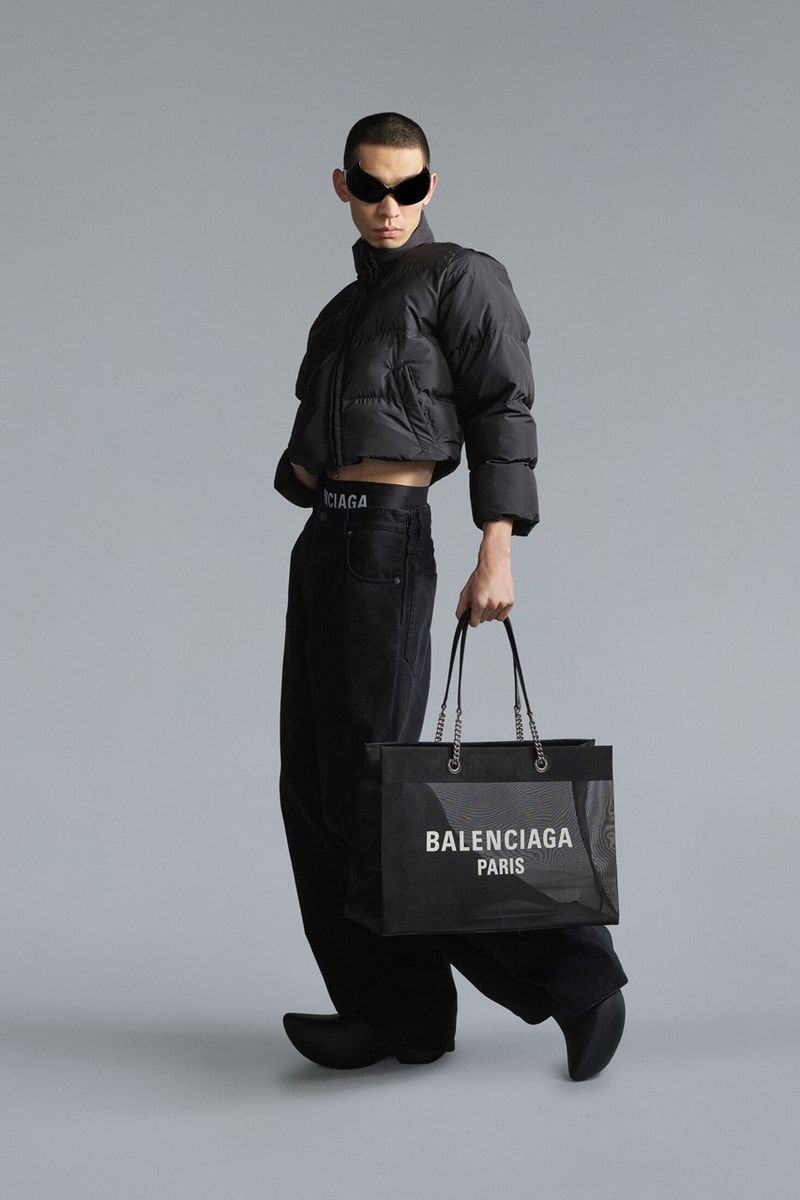 7 of 13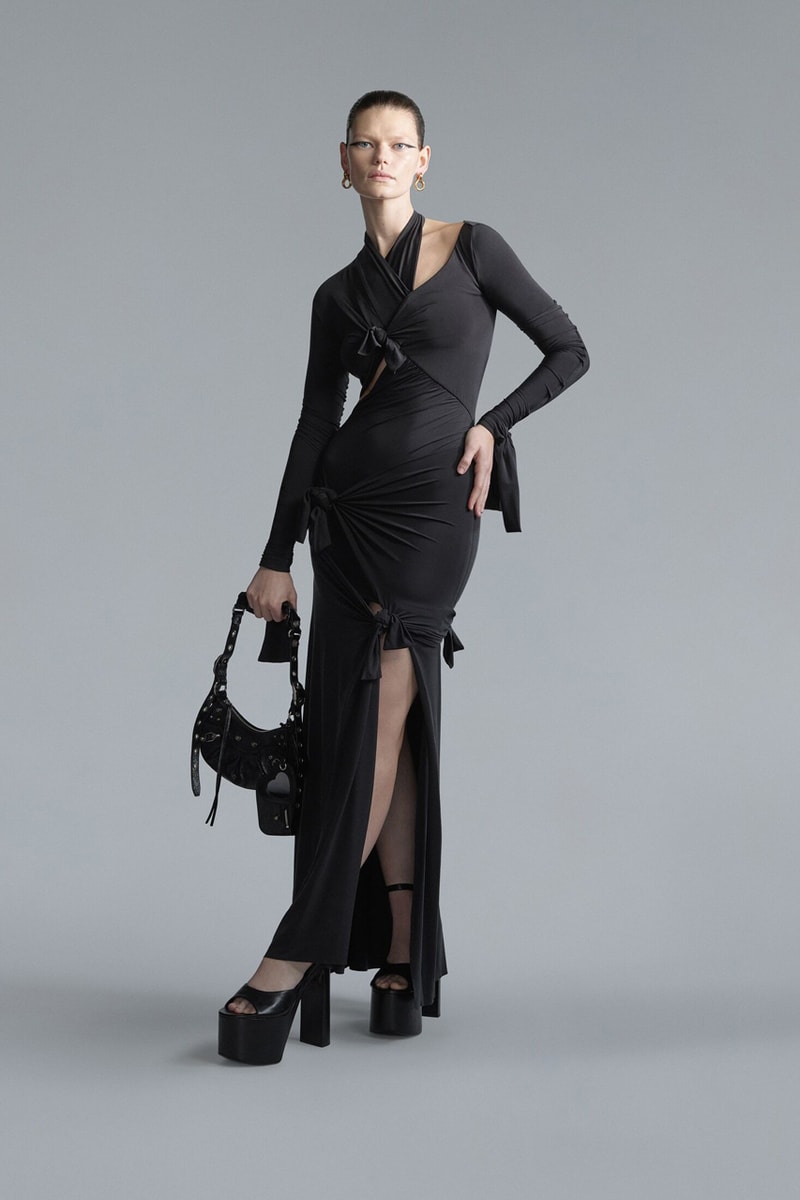 8 of 13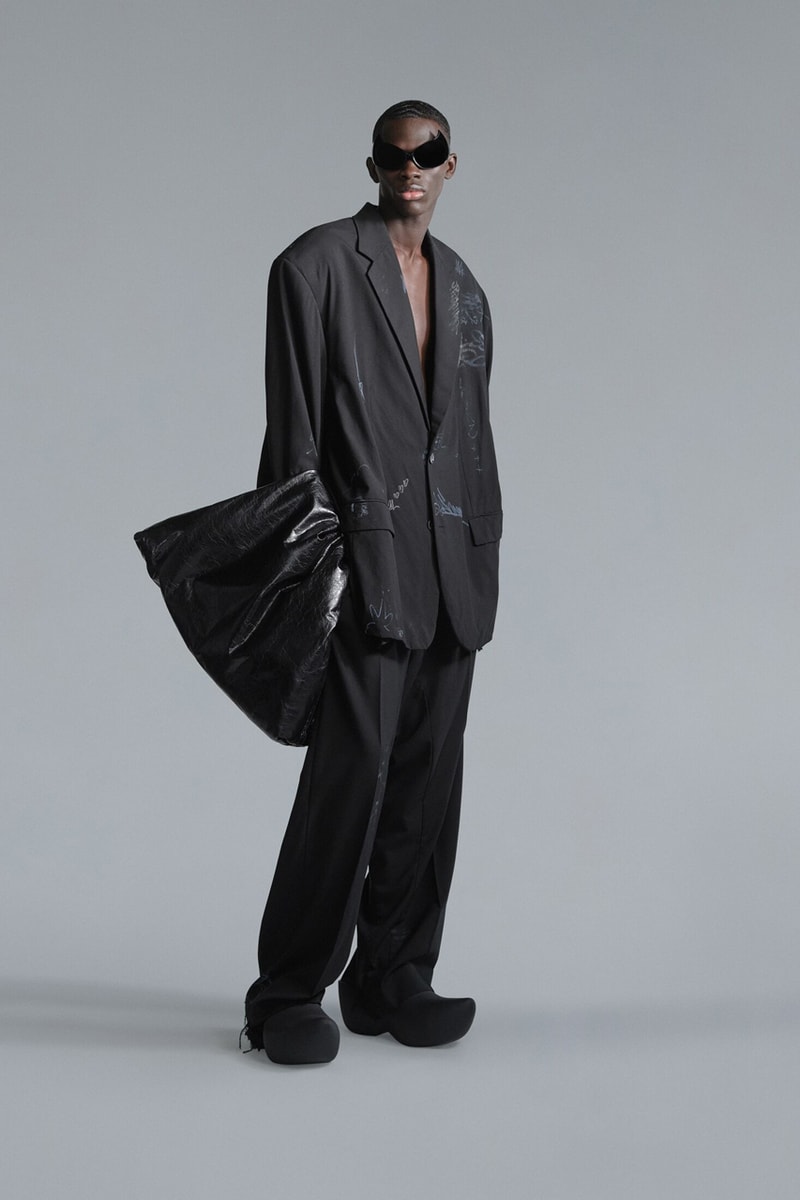 9 of 13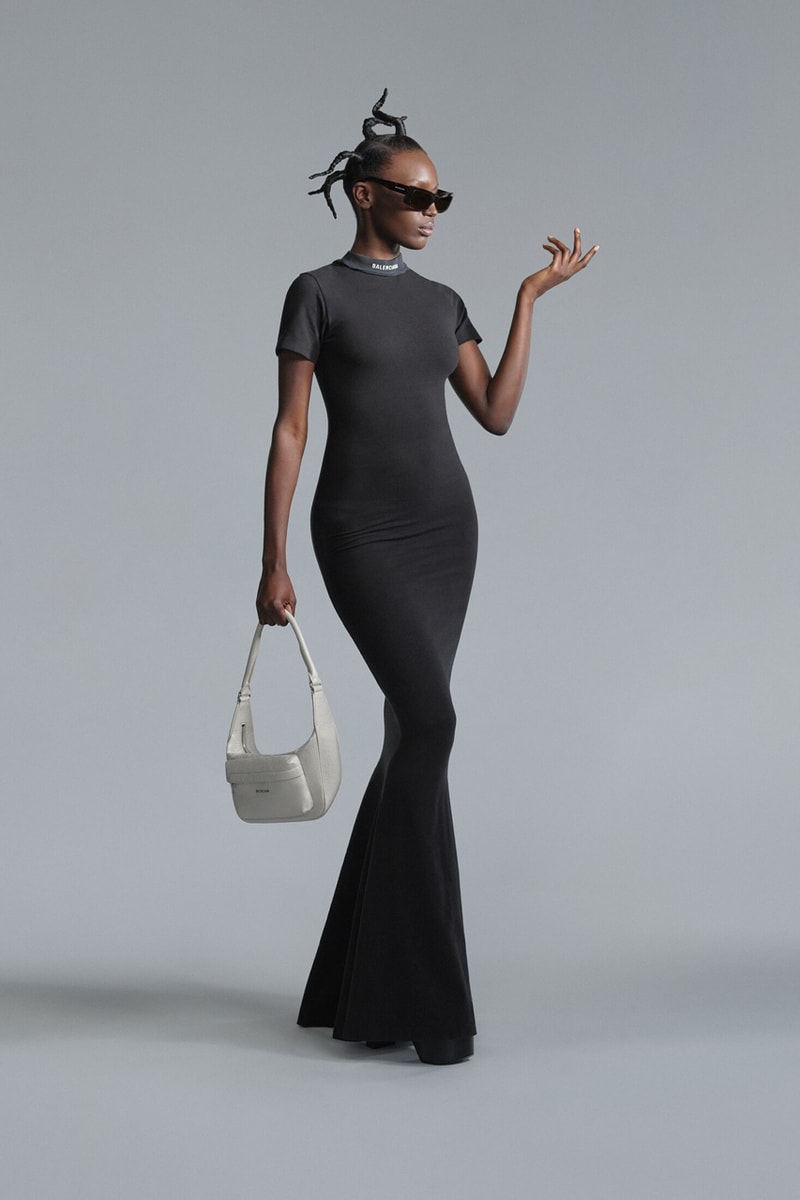 10 of 13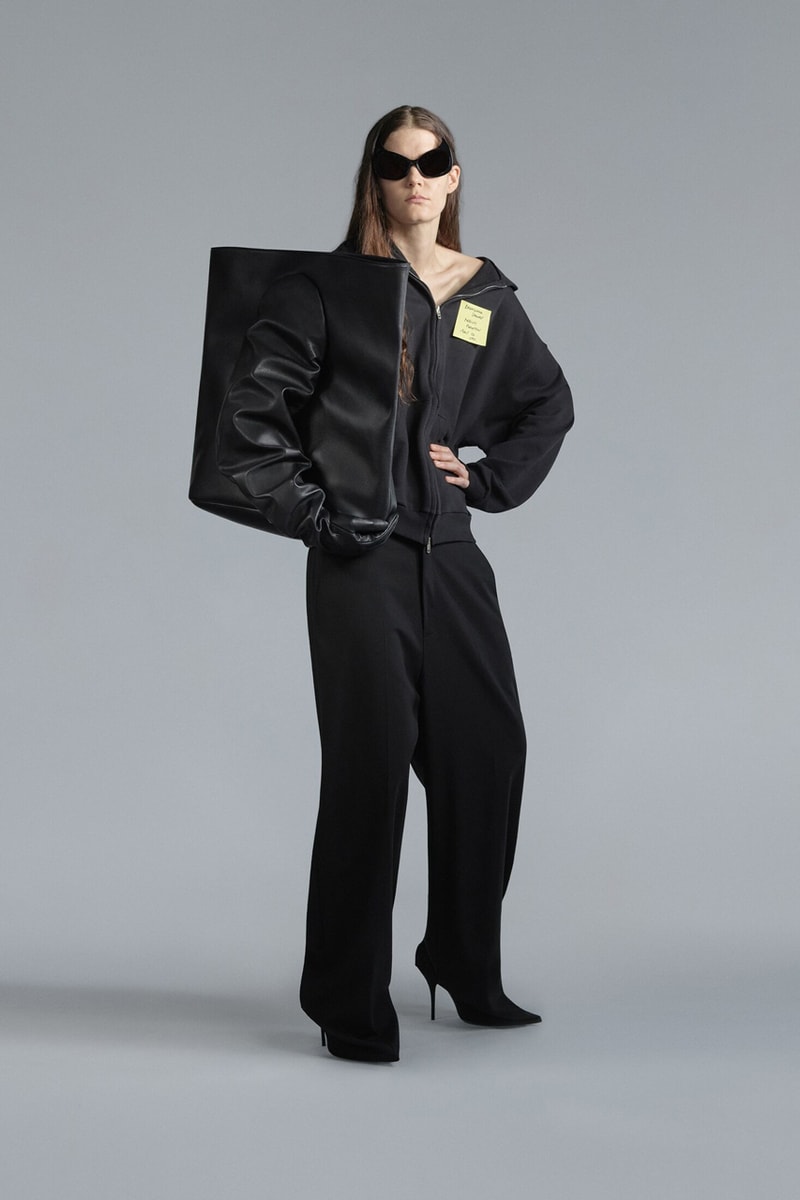 11 of 13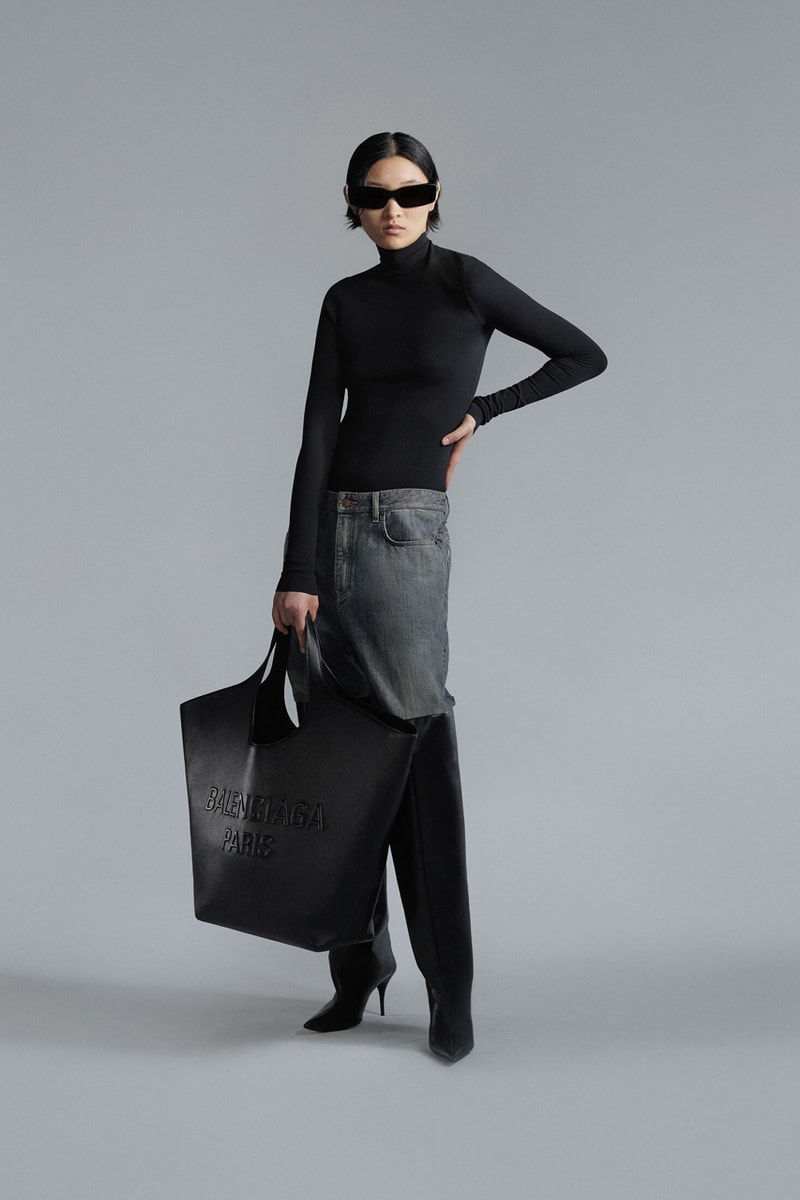 12 of 13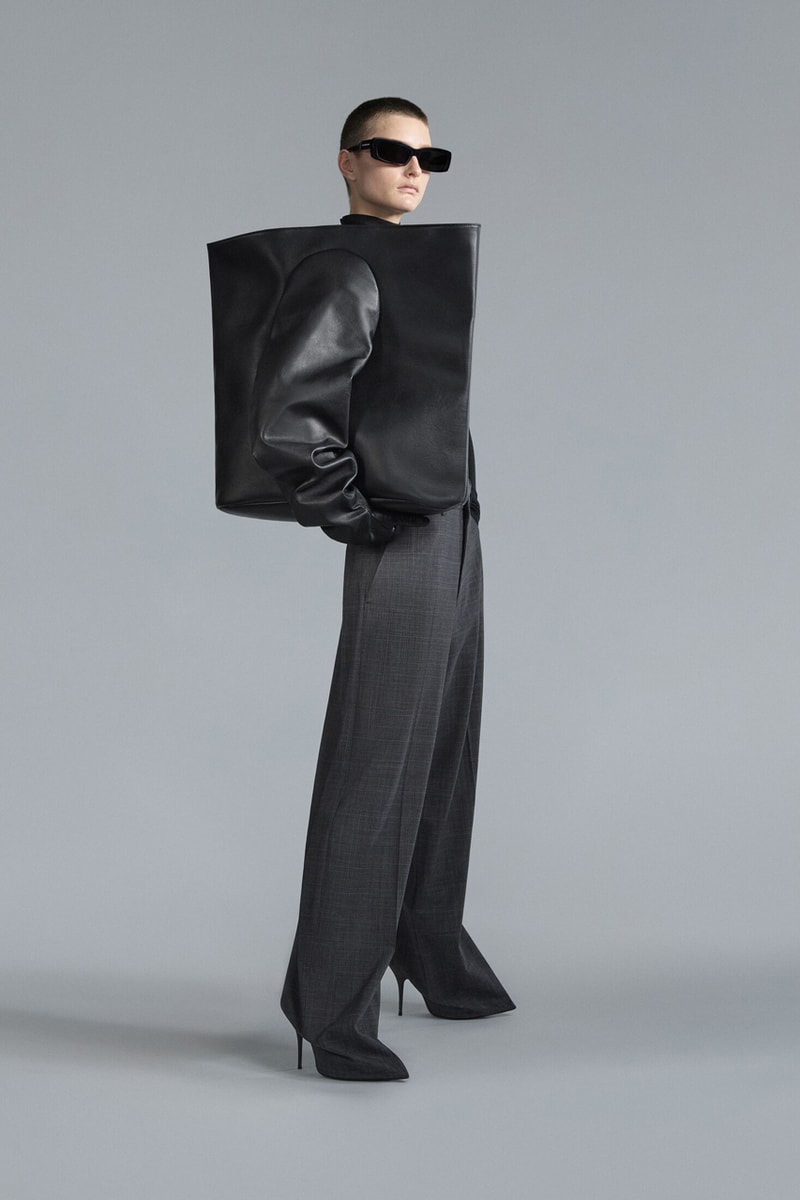 13 of 13
Balenciaga's Summer 2023 collection from its infamous presentation "The Mud Show" has arrived, and now it appears in its own campaign showcasing how to wear the latest-and-greatest from Demna.
While coveted items such as the $8,350 USD rhinestoned Technoclogs have already dropped alongside the new 3XL Trainer, we're yet to see the collection in its entirety outside of the context of a highly stylized runway setting. Here, Balenciaga strips things back to basics (much like what's expected to occur in the upcoming Winter 2023 show), enlisting its usual array of models to display the new collection in a way that spotlights fabrics, technical elements, and silhouettes.
The campaign opens with an all-black ensemble, but it is anything but simple. Instead, we're treated to the divisive Glove Large Tote Bag, a calfskin leather item that's worn by putting your arm into the bag's attached glove. A huge belt wraps around the model, leaving a hint of underwear underneath.
A pink stretch cupro and nylon jersey gown is knotted to strategically and delicately grace the body, while a pink recycled nylon Raver Bag contrasts the softness of this dress with its sporty, tactile, dance-approved styling. Such contradictions play out again and again in the campaign: T-shirts transform into maxi dresses but maintain its sporty neckline, while minimal tracksuits are (naturally) paired with distressed black 3XL Trainers and the glove bag for an unexpected twist of subverted luxury.
Above all else, though, is the $14,690 USD red light technical crepe pleated cape maxi dress that's styled with rave essentials like a choker necklace styled on a sports top's collar and another example of the Balenciaga Raver bag. Duty-Free bags (sans runway baby) and Technoclogs also in black meet knife-tailored pantaloons that blend heels with trousers, while a heavy range of sunglasses round out almost all of the looks.
Check out the Balenciaga Summer 2023 campaign and collection in the gallery above, and purchase everything you see online or in-store now.
For more details, take a closer look at the Bottega Veneta Winter 2023 collection.