WE11DONE is Bringing Avant-Garde Korean Attire Into a Global Spotlight
WE11DONE founders Dami Kwon and Jessica Jung join Hypebeast for their interview debut, touching on their shared upbringings, local inspirations, and rebellious Spring/Summer 2023 collection.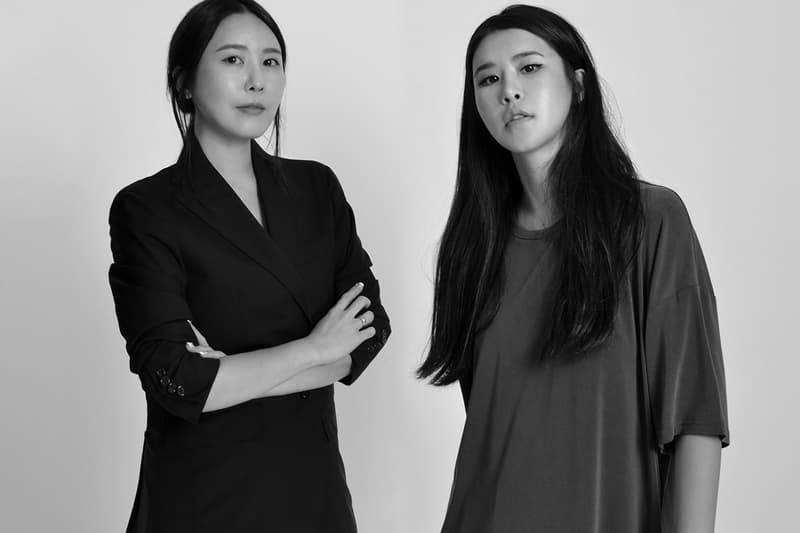 In the universe of Dami Kwon and Jessica Jung, dramatic silhouettes are constantly at the forefront of everything they design.
The WE11DONE co-founders have had quite a journey, taking the fashion sector by storm through their experimental label that has gone on to be a mainstay on the streets of Seoul, South Korea.
In their design studio, the duo takes care of duties as one, with Jessica managing the design and Dami taking charge of internal matters. As friends and business partners, Kwon and Jung initially came together to open the doors to Rare Market in 2014 — a contemporary concept store that introduced foreign brands to the Korean market for the first time. Following its successful launch, the two friends established WE11DONE the next year and immediately hit the ground running, catapulting their contemporary brand into global recognition.
WE11DONE blends modern streetwear and elegant tailoring for an avant-garde look, quickly becoming recognized for its oversized silhouettes that deliver modern Korean flair for a worldwide audience.
For its Spring/Summer 2023 collection, Kwon and Jung supplied a punk-infused offering that paid tribute to the artworks of Édouard Manet. Titled "Rough Strokes," the range honored Manet's Le Déjeuner sur l'herbe oil painting through a borderless approach that pushed the Impressionist artwork into the future.
The collection channels 19th-century romanticism through a rebellious lens, manipulating silhouettes to create an eclectic display that falls "somewhere between 1863 and 3057."
For their first-ever public interview, Hypebeast speaks to WE11DONE founders Dami Kwon and Jessica Jung from their design studio located in Korea, touching on the duo's shared journey into the fashion-sphere and the brand's recent SS23 collection.
Hypebeast: Can you tell us about your childhoods and how that formed you into the creatives you are today?
Jessica Jung: Since I grew up in a suburban environment with conservative parents, people don't normally associate my upbringing with a career in fashion. Although I read Korean and Japanese magazines as a child, it wasn't until I saw some European Vogue issues that I truly became obsessed. I was astounded at how avant-garde fashion could be – it inspired me to have greater dreams and affected the way I approach design today.
Besides WE11DONE, you also launched Seoul-based concept store, Rare Market. How did this come to be, and how would you describe the store?
Dami Kwon: We established a concept store because we had a keen eye for discovering new design talent and a desire to introduce exciting names to Korea.
JJ: I'm very proud that we invested in the first collections of brands like Jacquemus and Marine Serre. Although it's our passion to seek the previously unseen, at the moment, we are pausing the store to focus solely on WE11DONE.
How or when did you know that you wanted to go into design together?
DK: When we co-founded Rare Market, we became friends and business partners. We wanted to set ourselves apart by launching our own brand because there are so many concept stores in Korea that are owned by large corporations.
JJ: Together, we also share a strong aesthetic point of view, so having a way to express it was only natural. Designing our own collections felt essential.
"There's beauty to be discovered in what is typically considered ugly, too."
How would you describe your design aesthetic to someone unaware of WE11DONE?
JJ: Using a contemporary lens, WE11DONE pays homage to art in all of its manifestations and throughout history. It's about bringing together unlikely references to redefine them in a way that feels progressive and off-kilter all at once. In a way that feels very WE11DONE. There's beauty to be discovered in what is typically considered ugly, too.
WE11DONE is a mixture of streetwear and tailoring and often sees oversized silhouettes that speak for themselves. Can you describe your design process and how these silhouettes are formed from start to finish?
JJ: Instead of specifying our aesthetic through any particular genre, we place importance on what is inspiring us at the moment and how we might creatively interpret it. Our process starts with artistic references — such as an artwork or a passage from literature — and then we dissect these ideas to create silhouettes, cuts, and color palettes. From there, we develop fabrications that reflect the narrative.
"Our process starts with artistic references — such as an artwork or a passage from literature — and then we dissect these ideas to create silhouettes, cuts, and color palettes."
Your SS23 collection was inspired by Manet's artwork along with punk characteristics. Why did you choose to merge these two together?
JJ: Le Déjeuner sur l'herbe, the transgressive masterpiece by the great Impressionist Édouard Manet, served as our inspiration and the impetus for spring/summer 2023. The painting's underlying themes felt very punk to us, despite its charming Victorian appearance.
DK: We named the collection "Rough Strokes," which is a play on the hard edges of the punk aesthetic that emerged in the mid-'70s with the idyllic brushstrokes of Manet's works. There's also an eroticism that can be felt throughout the collection, somewhere between the romance.
The collection features a variety of diverse fabrics and prints that tell a story of their own, for example, the crumpled materials, floral patterns, and hybrid leather pieces. What do you wish to communicate with these designs?
JJ: This season, contrast is key, and combining two contradictory ideas or materials together has a perverse allure. Light wool coats with delicate lace bodysuits or pleated PVC skirts with distressed mohair knits are two examples of this.
DK: We also want to celebrate the artistic techniques of Manet, which is reflected in some of the fabrications like the froissé or the wavey silk Duchesse satin dresses and trousers.
What can we expect to come from WE11DONE in the near future?
JJ: We aim to continue delivering thought-provoking collections that both celebrate ingenuity and pose provocative questions. For the first time since the pandemic, we're physically showing our next collection in Paris in June next year, which is incredibly exciting. Overall, we want to keep pushing ourselves and enhance our creativity.
Elsewhere in fashion, Bode finds comfort in her old Lower East Side apartment for Spring 2023.