Professional Fighters League Signs MMA Exclusive Partnership With Jake Paul
Looking to innovate and grow the global sport.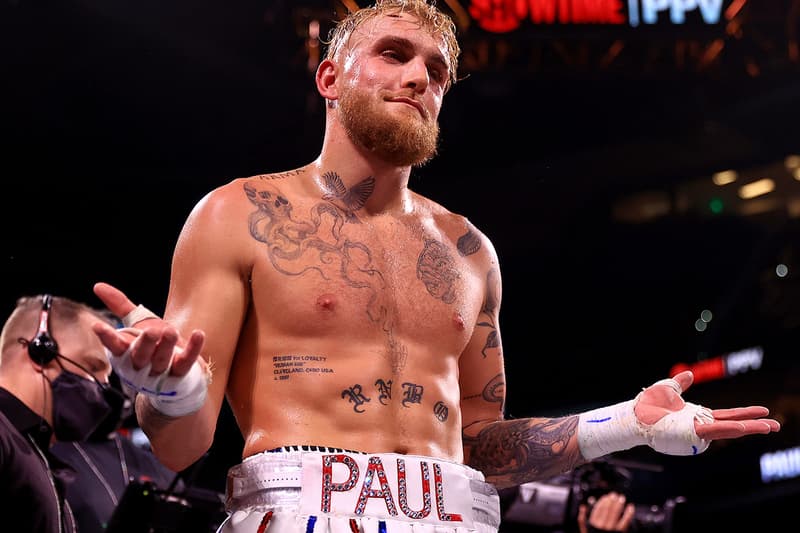 In a monumental moment in combat sports, Jake Paul has signed a historic two-part MMA exclusive partnership with the Professional Fighters League (PFL). Aside from serving as the PFL's first fighter in the new Pay Per-View division, he co-created, "PFL PPV Super Fights," Jake Paul and his business partner Nakisa Bidarian will recruit, market, and promote the division for the benefit of fighters.
The PFL PPV Super Fight division is now in the process of signing fighters with Paul appointed Head of Fighter Advocacy. A long-time advocate of fighter pay, Paul will push the PFL's "fighter-first" culture to co-create a new 50-50 revenue partnership model for all PPV fights, groundbreaking in MMA.
It is interesting to note that PFL PPV Super Fight events are separate from the PFL League Season. The PFL aims to hold two PPV Super Fights this year, scaling with more events in the following years.
"I've proven myself in and out of the boxing ring and now I am going to do the same in MMA, and there is no limit to the positive impact I can make on the sport," said Jake Paul. "I plan to enter the PFL SmartCage and once again show the world that anything is possible with hard work and dedication. Outside of the cage, equal fighter-pay and advocating for female fighters has been my passion, and I am aligned with PFL to evolve the sport. I believe in PFL, their mission, and what they have accomplished in a very short period of time. That is why I chose to partner with PFL exclusively, both as a fighter and a businessman. As Head of Fighter Advocacy, I will consistently promote PFL fighters and I invite all top MMA fighters, both men and women, to join the PFL and get a payday like they've never had before."
"I founded PFL to innovate, professionalize, and grow MMA, and we have done that with our disruptive sport-season format which put "fighters-first" as they control their own destiny," said PFL Chairman and Founder Donn Davis. "Today, we begin our next phase of growth by disrupting the MMA pay-per-view market, with an unprecedented new model where fighters will be true 50-50 economic partners in PPV revenues. I'm gratified that Jake and Nakisa chose to join PFL, and I can't wait to see what Jake does as a fighter, creator, and promoter in MMA with PFL."
"Jake Paul begins his journey to fight in MMA today by signing exclusively with the PFL for our global capabilities, innovative platform, and fighters-first culture," said PFL CEO Pete Murray. "PFL built a great roster of world-ranked fighters for our PFL League, and PFL is now open for business to partner with the best MMA PPV fighters on the planet to be part of our new PFL PPV Super Fight Division."
Further information regarding the PFL PPV Super Fight Division and this historic exclusive partnership will be announced in the coming months.
In case you missed it, Equinox banned new years' resolution members.