Lenovo Unveils Its New "ThinkPhone"
Three decades after the debut of the iconic ThinkPad laptop.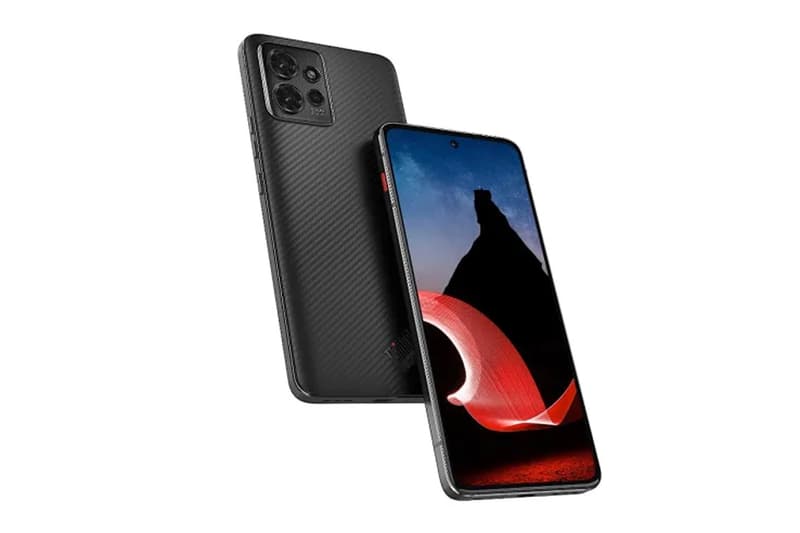 1 of 2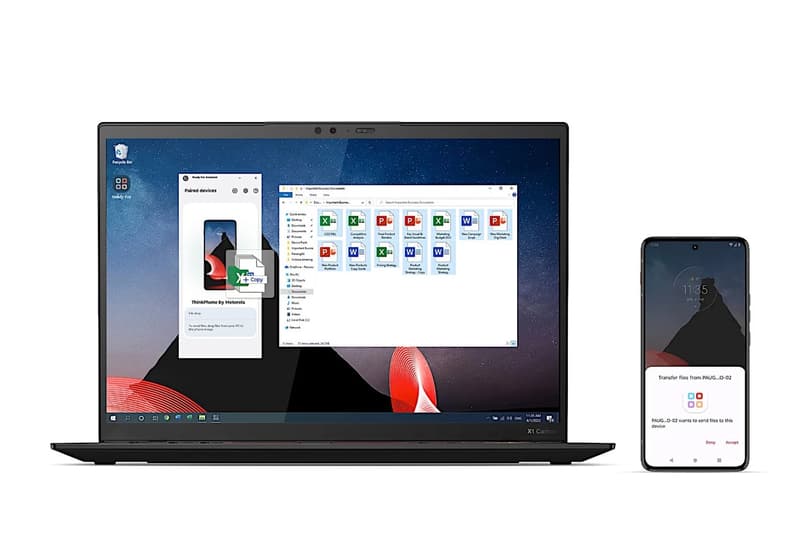 2 of 2
Announced by IBM in 1992 and existing as the only laptop certified for use aboard the International Station by 2003, the Thinkpad laptops have become an unrivaled mainstay across businesses across the world — known for their reliability, longevity, security features, and silent operation. 30 decades after the debut of the ThinkPad, Lenovo now pairs the powerhouse laptop with a capable mobile companion known as the ThinkPhone by Motorola.
Working seamlessly with the ThinkPad laptops, the ThinkPhones arrive with a host of premium specs, a unique design, and an emphasis on security and privacy with backing from security support platform ThinkShield and A.I. solutions such as Moto Threat Defense. In terms of durability, the device is MIL STD 810H certified, made with lightweight aramid fiber which is stronger than steel, an aircraft-grade aluminum frame, and a Gorilla Glass Victus™ screen enduring drops from up to 1.25 meters. The iconic red key carried over from the ThinkPad laptops is found on the side for quick access.
For more technical specs, the smartphone is powered by a Snapdragon® 8+ Gen 1 Mobile Platform, boasts over 36 hours of battery life, and includes a 50MP Ultra Pixel camera for crisp image quality on video calls. Engineered for productivity, Microsoft's entire suite of apps comes preloaded on the phone alongside mobile-friendly features such as functions that enable users to scan a PDF with the camera, dictate a document through voice, and communicate instantly with coworkers through a Walkie Talkie app on Microsoft Teams.
"I'm excited to launch the Lenovo ThinkPhone, a device that truly embodies the trusted quality and purposeful design of the ThinkPad while also bringing unique productivity tools, and industry-leading security and device management capabilities," says Sergio Buniac, Motorola President and Lenovo Senior Vice-President. "With its premium specs and seamless integration with the ThinkPad, the ThinkPhone will maximize the experience for business customers for years to come."
Lenovo's ThinkPhone is set to release early this year in the coming months.
Elsewhere in tech, JBL's Tour Pro 2 Earbuds debut with the world's first touchscreen case.