LeBron James Miami Heat 2013 NBA Championship Game 7 Jersey Auctions for $3.7 Million USD
A new record for a LeBron James game-worn jersey at auction.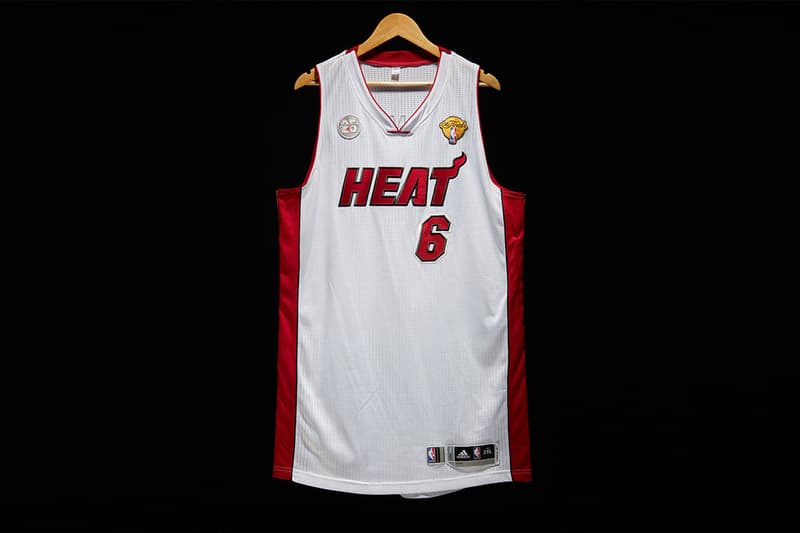 1 of 2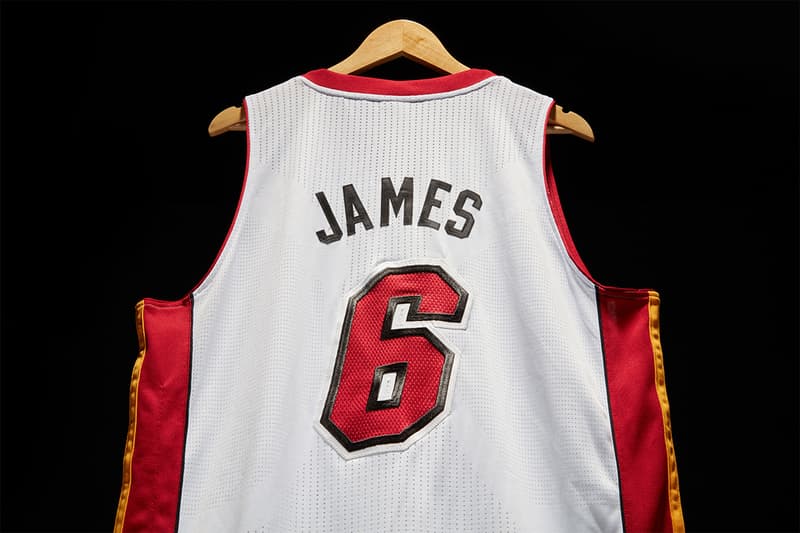 2 of 2
Earlier last week, Sotheby's sold one of the most iconic LeBron James jerseys for a record price. The jersey come from his NBA Finals Game 7 victory with the Miami Heat in 2013, selling at $3.7 million USD, now the most expensive game-worn jersey ever sold on the open market.
In 2013, the Miami Heat faced off against the San Antonio Spurs, giving James his second consecutive title. That season, James was named the NBA Finals MVP, also for the second season in a row, averaging 25.3 points, 10.9 rebounds, 7.0 assists and 2.3 steals per game. He is also one of only 6 players in NBA history to be awarded back-to-back NBA Finals MVP trophies. James was key to Miami's 95-88 win, scoring a game-high of 37 points, making 12 rebounds, four assists and two steals.
The following year was James' last season with Miami, where the lost to the Spurs. This makes the jersey he wore in 2013 even more valuable as that was from his final championship with the Heat. Take a look at the jersey above.
In case you missed it, it was recently reported that Kyrie Irving wants a long-term contract extension with the Brooklyn Nets.