Facetasm Explores the Beauty of Color for FW23
Including floral patterns, face veils, and military-inspired designs.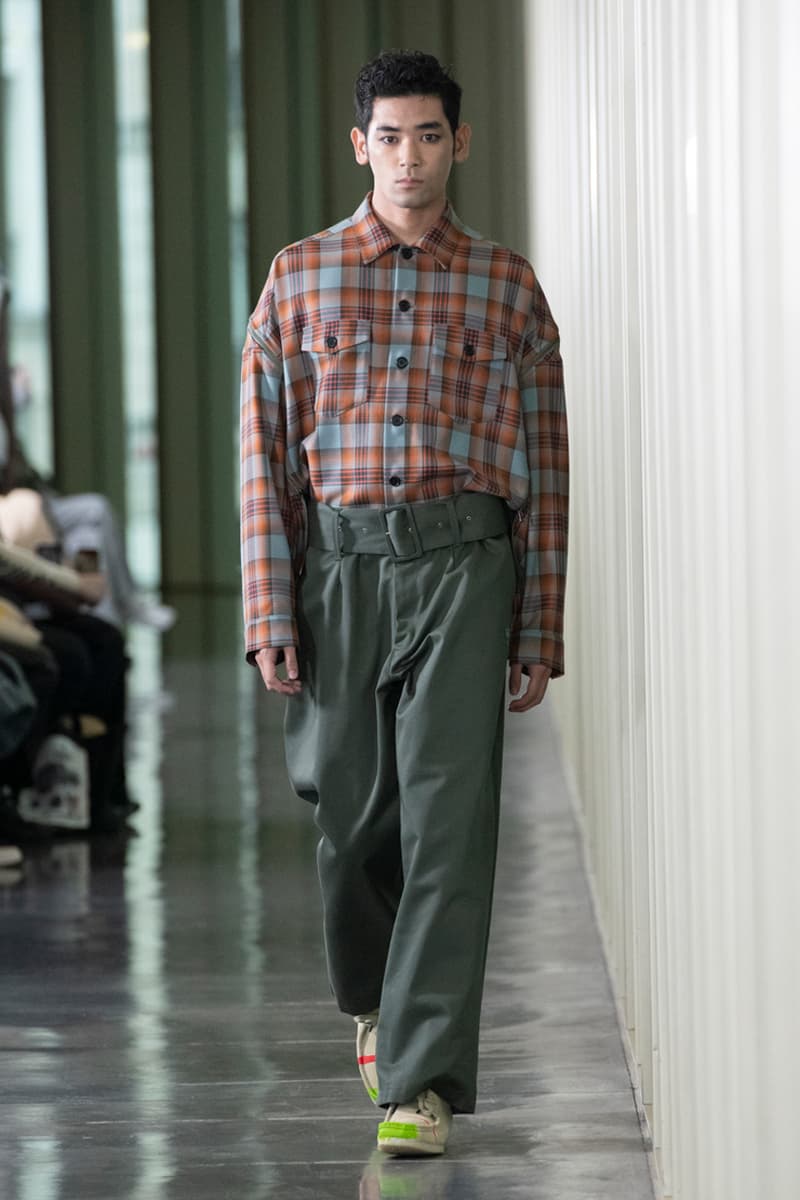 1 of 24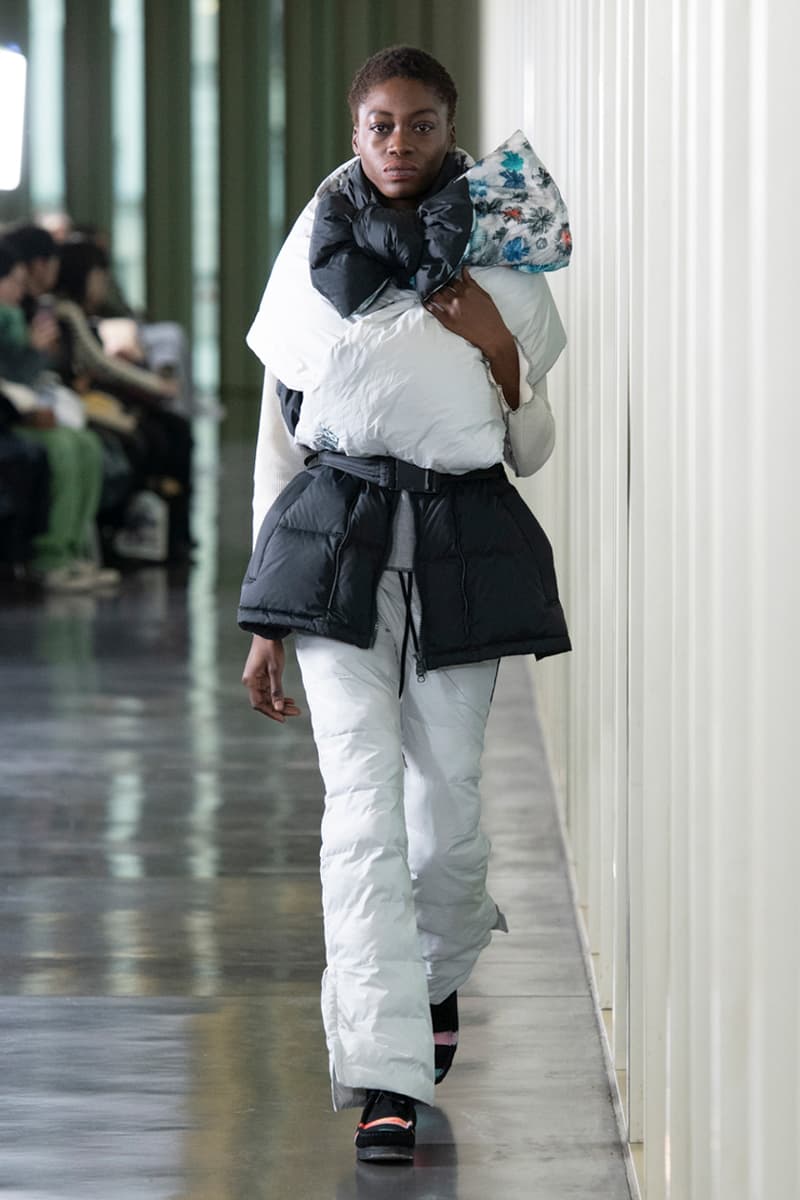 2 of 24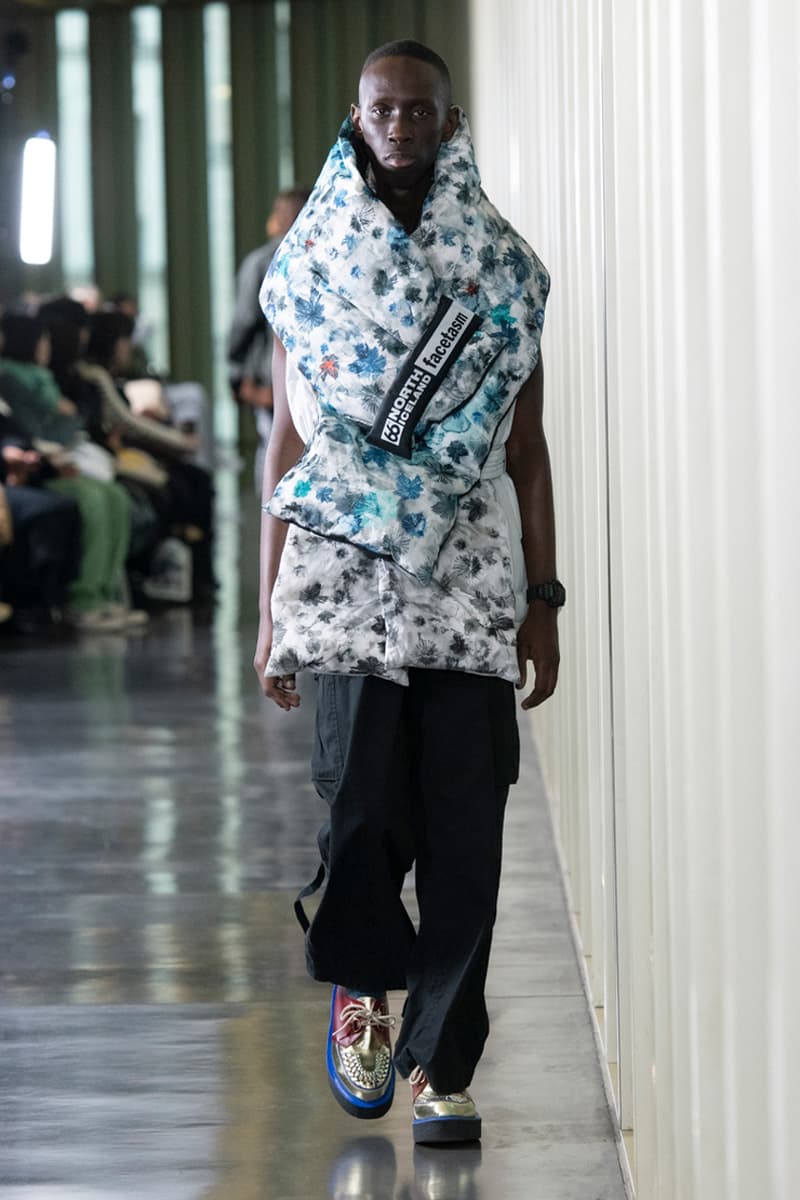 3 of 24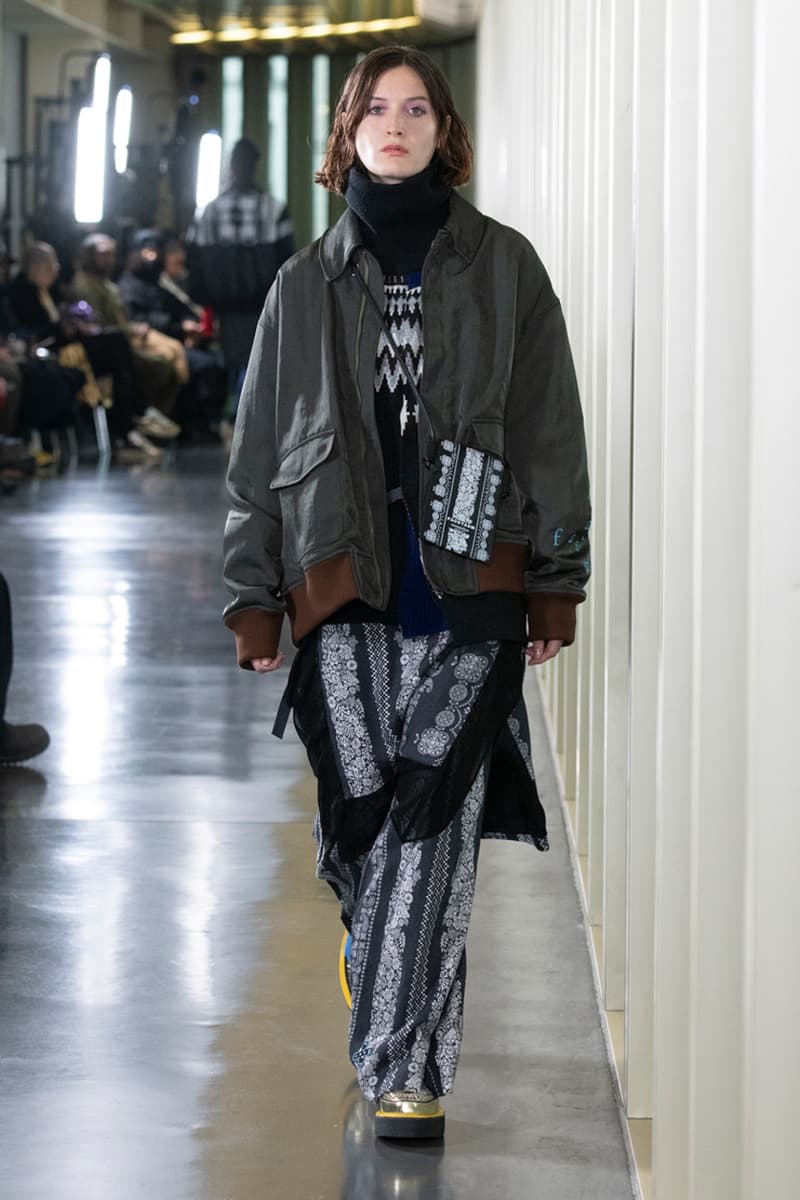 4 of 24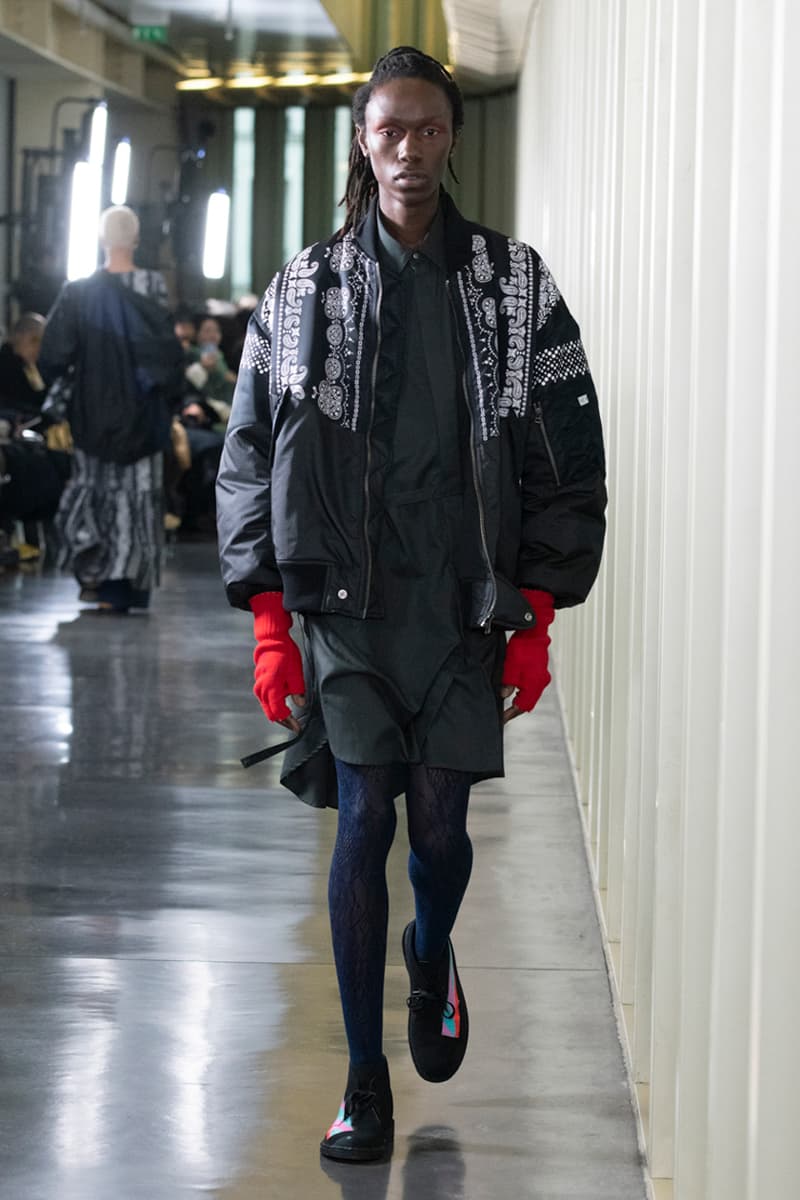 5 of 24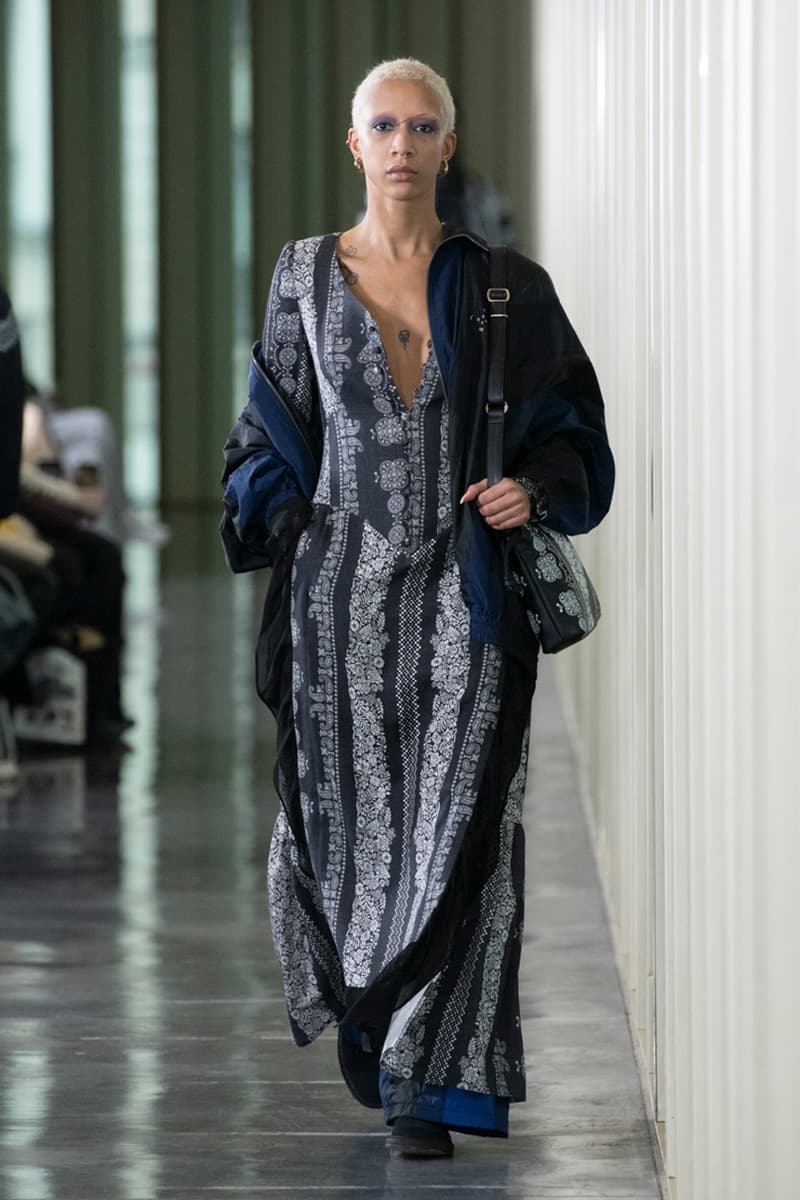 6 of 24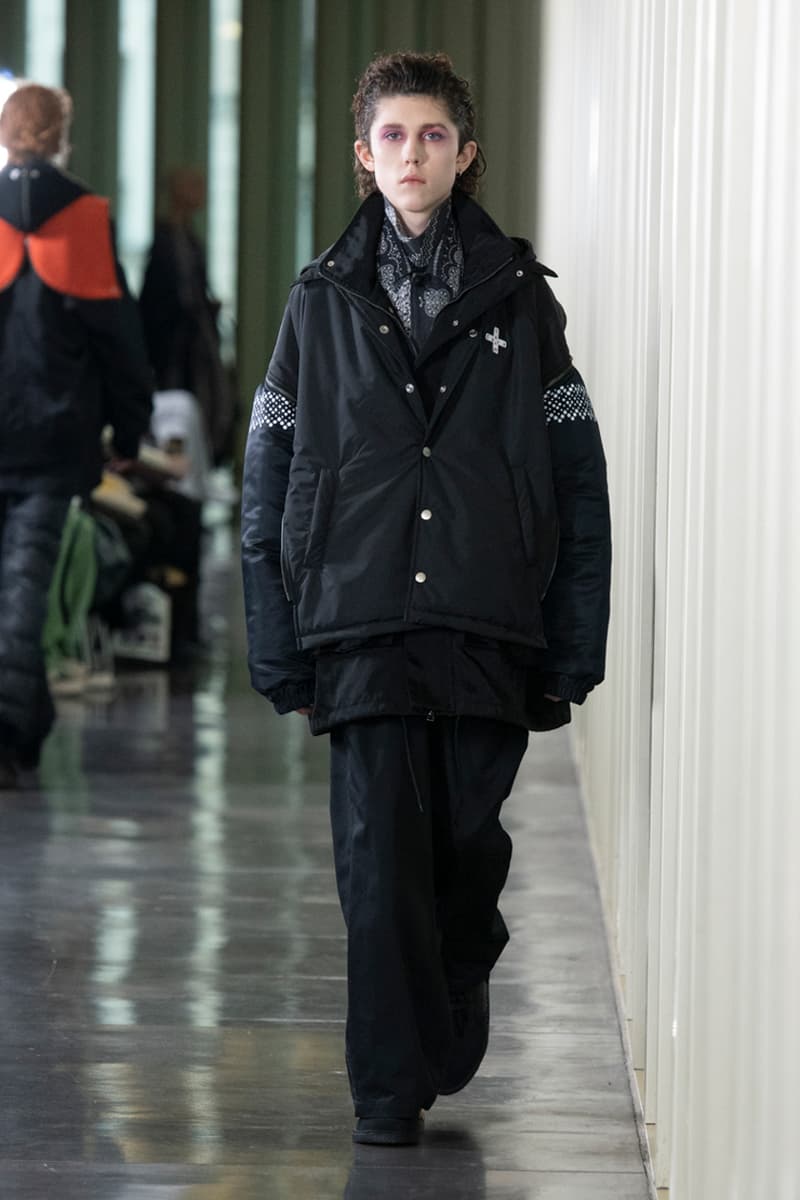 7 of 24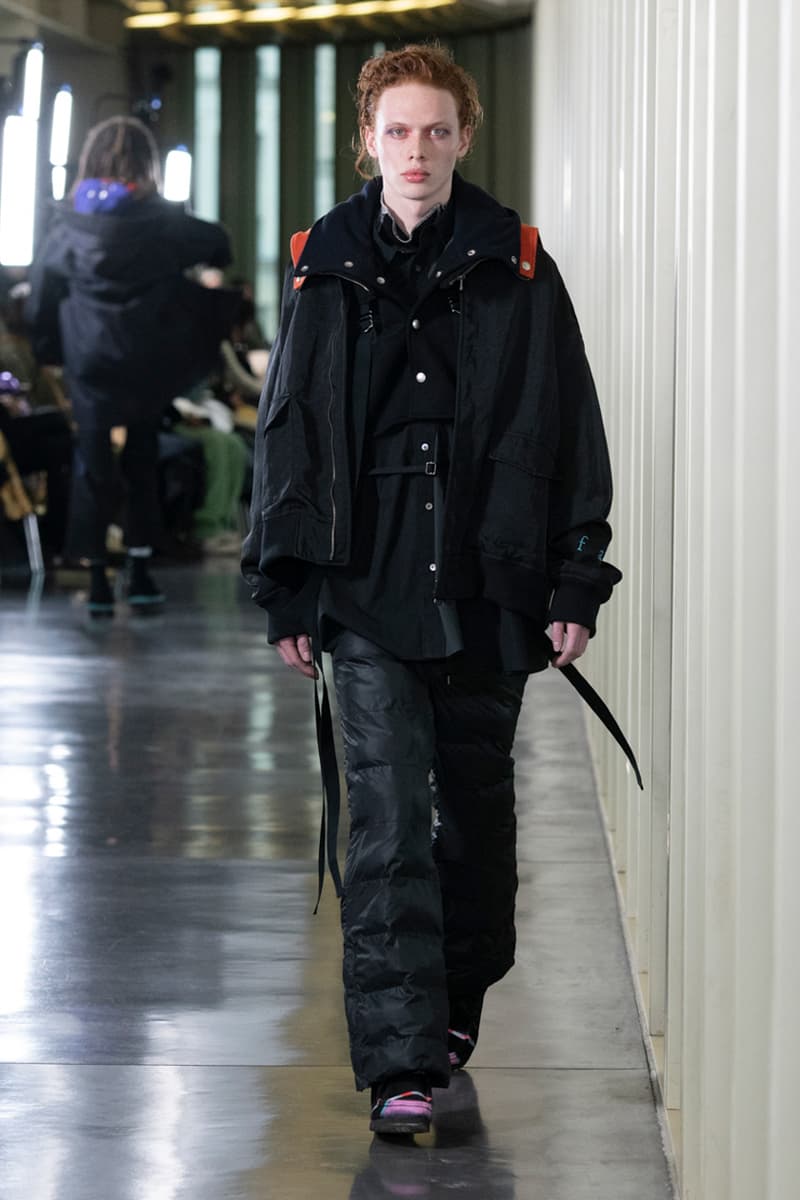 8 of 24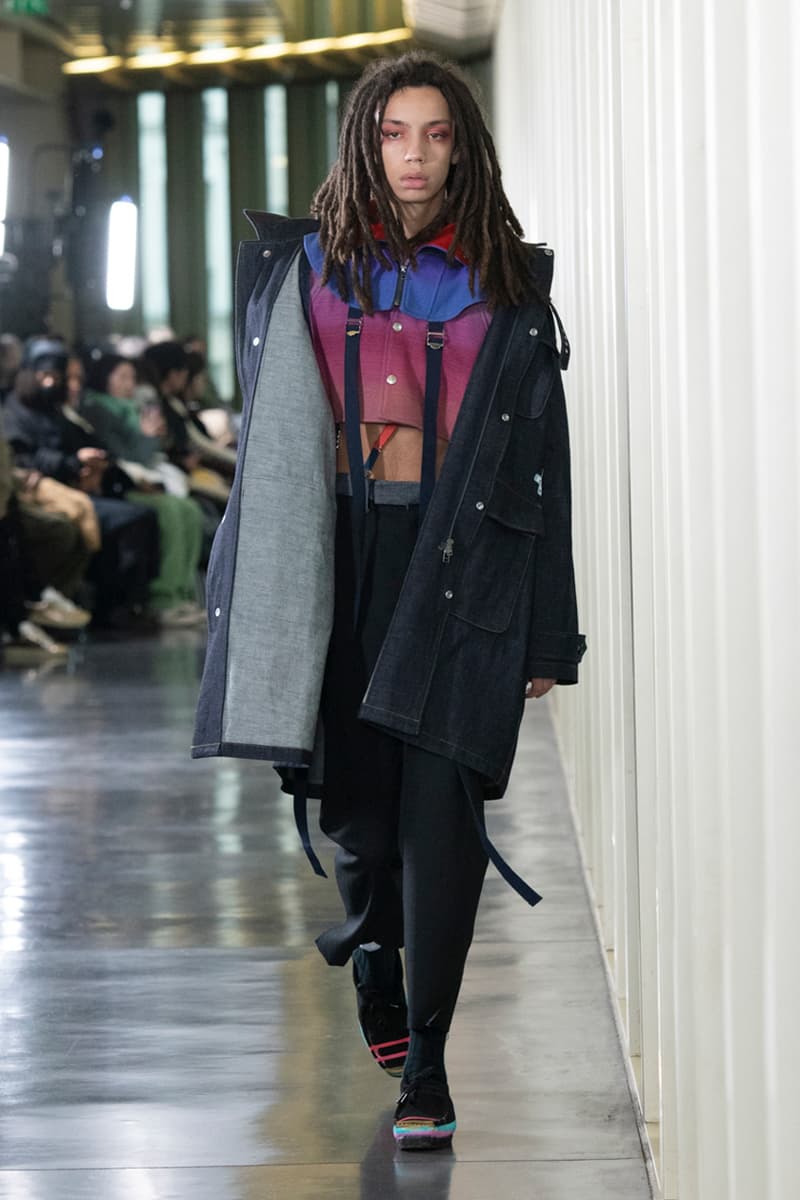 9 of 24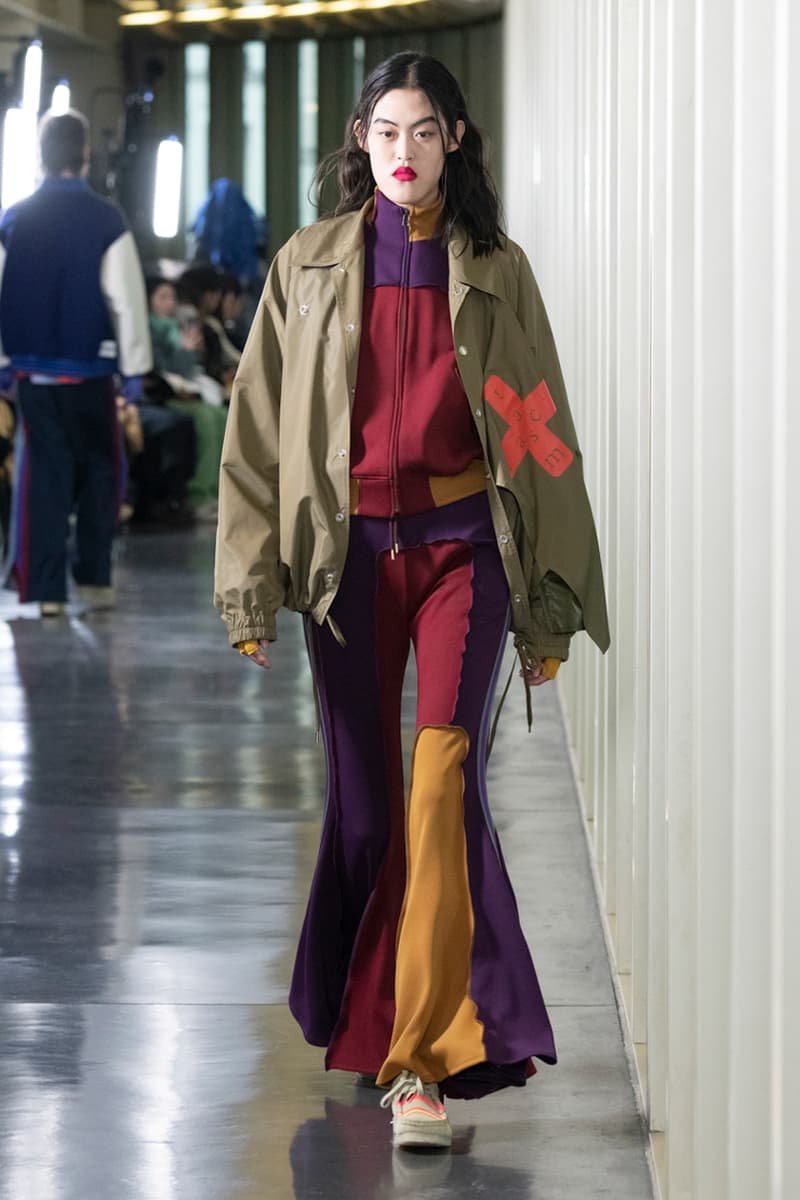 10 of 24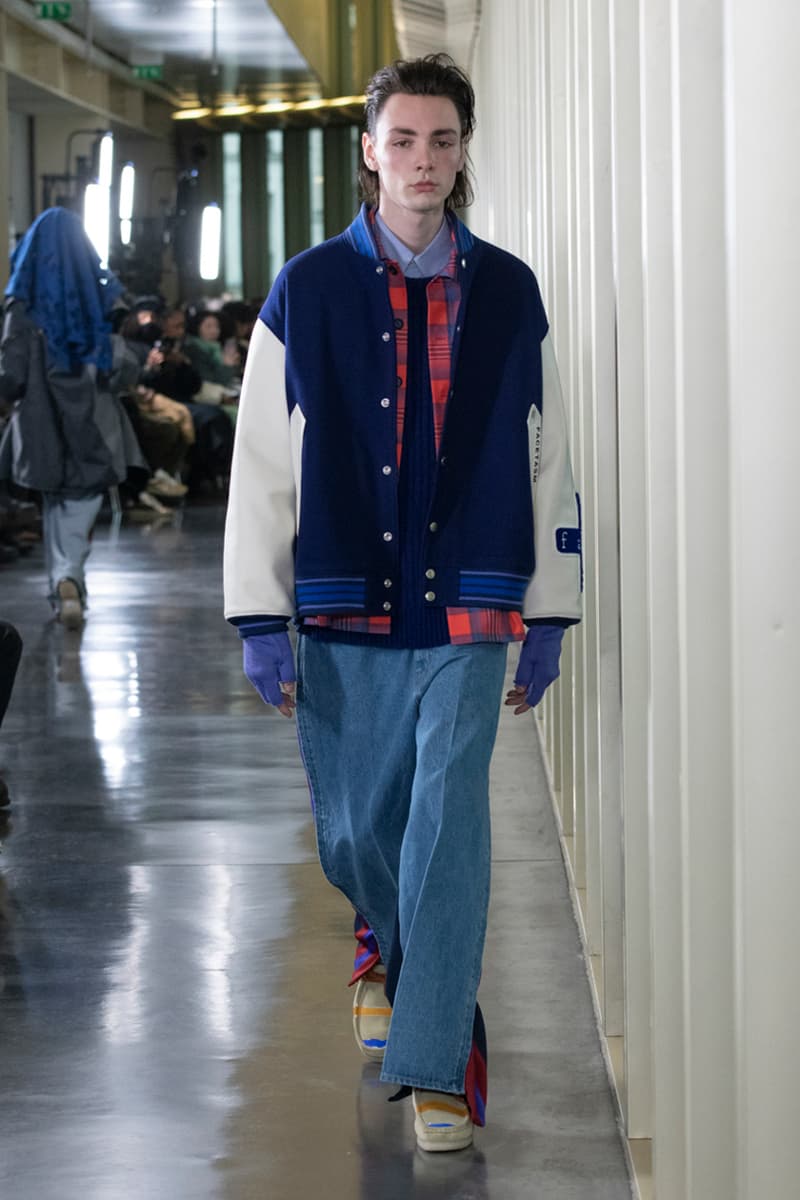 11 of 24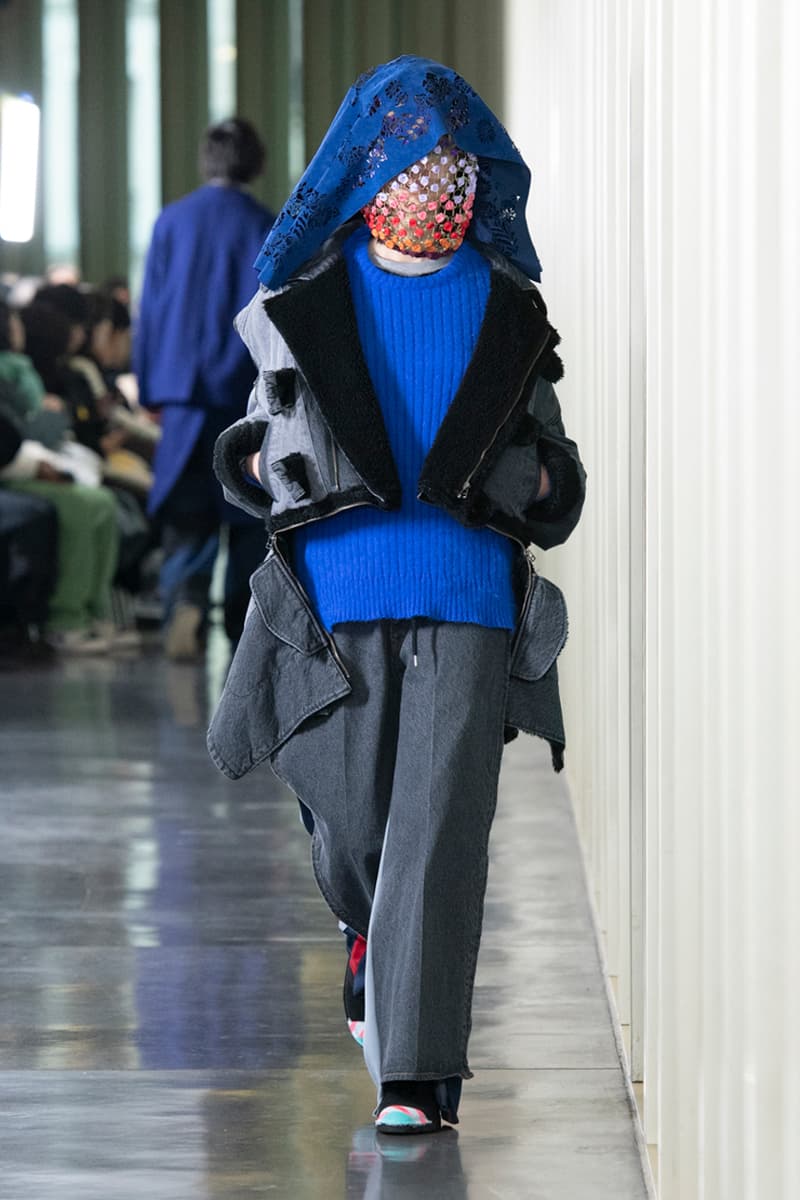 12 of 24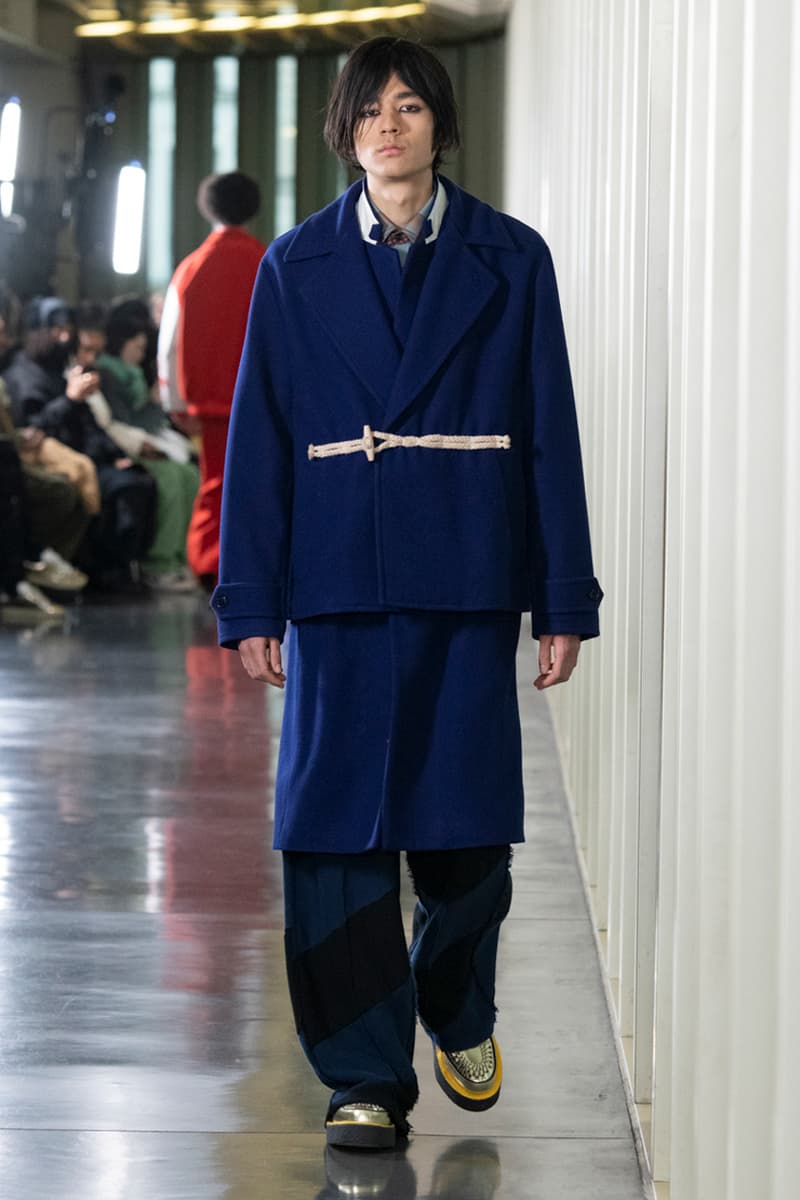 13 of 24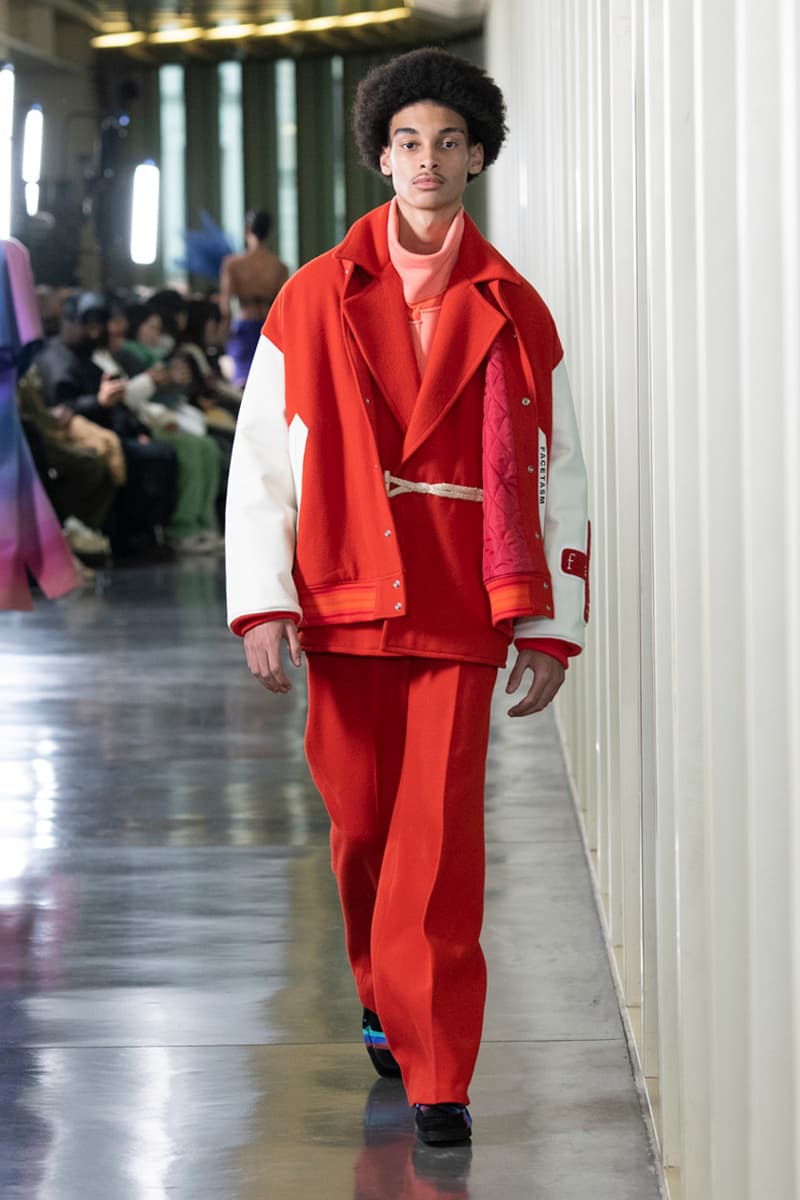 14 of 24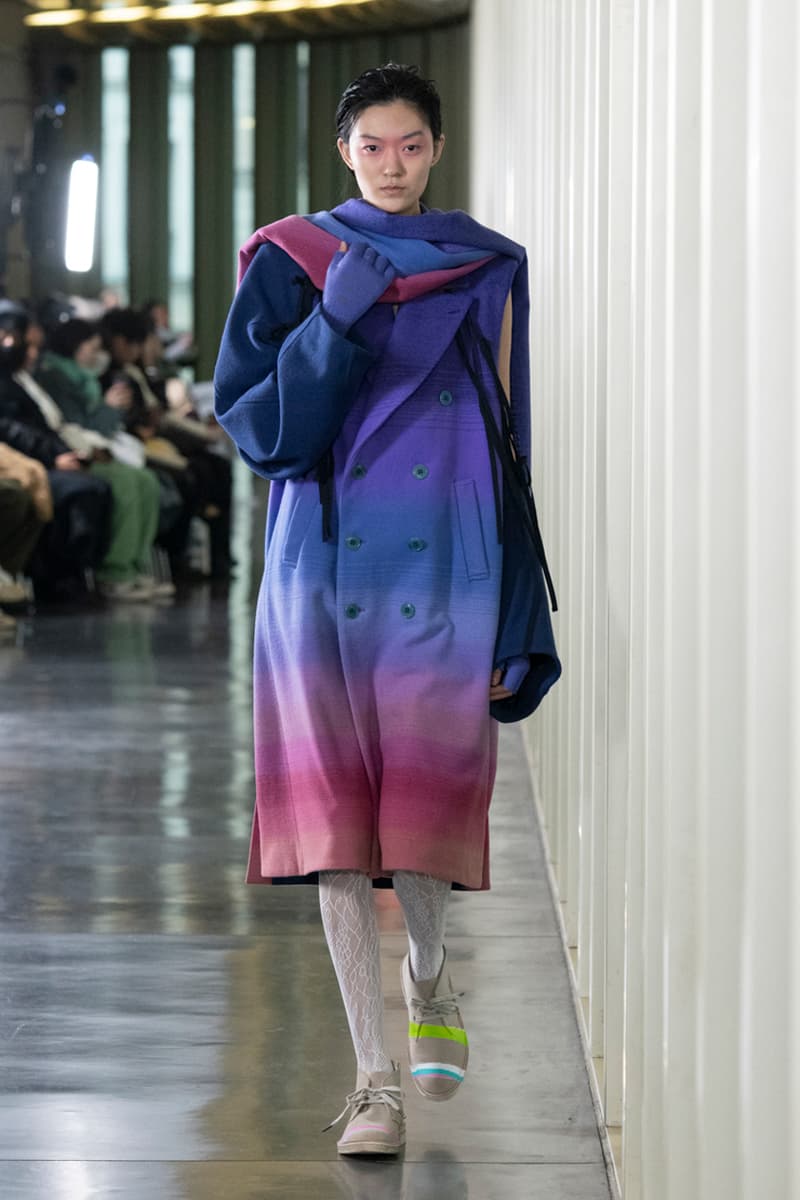 15 of 24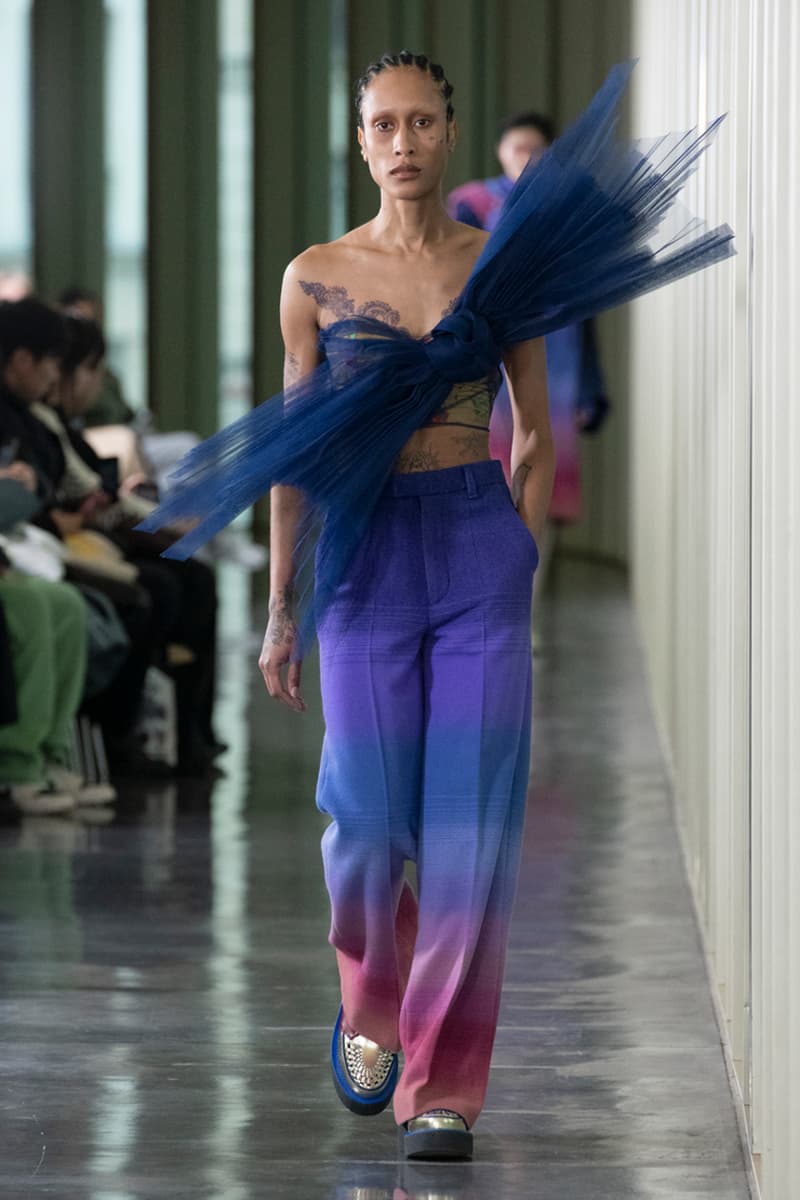 16 of 24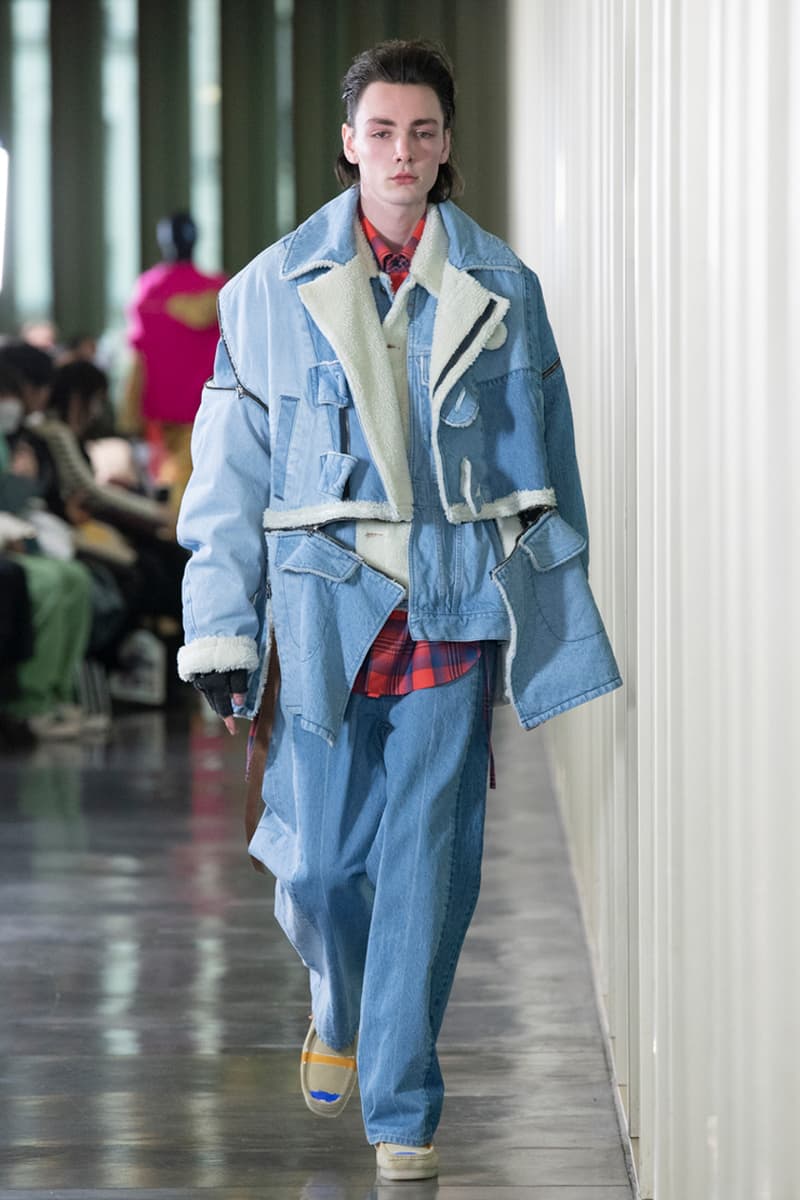 17 of 24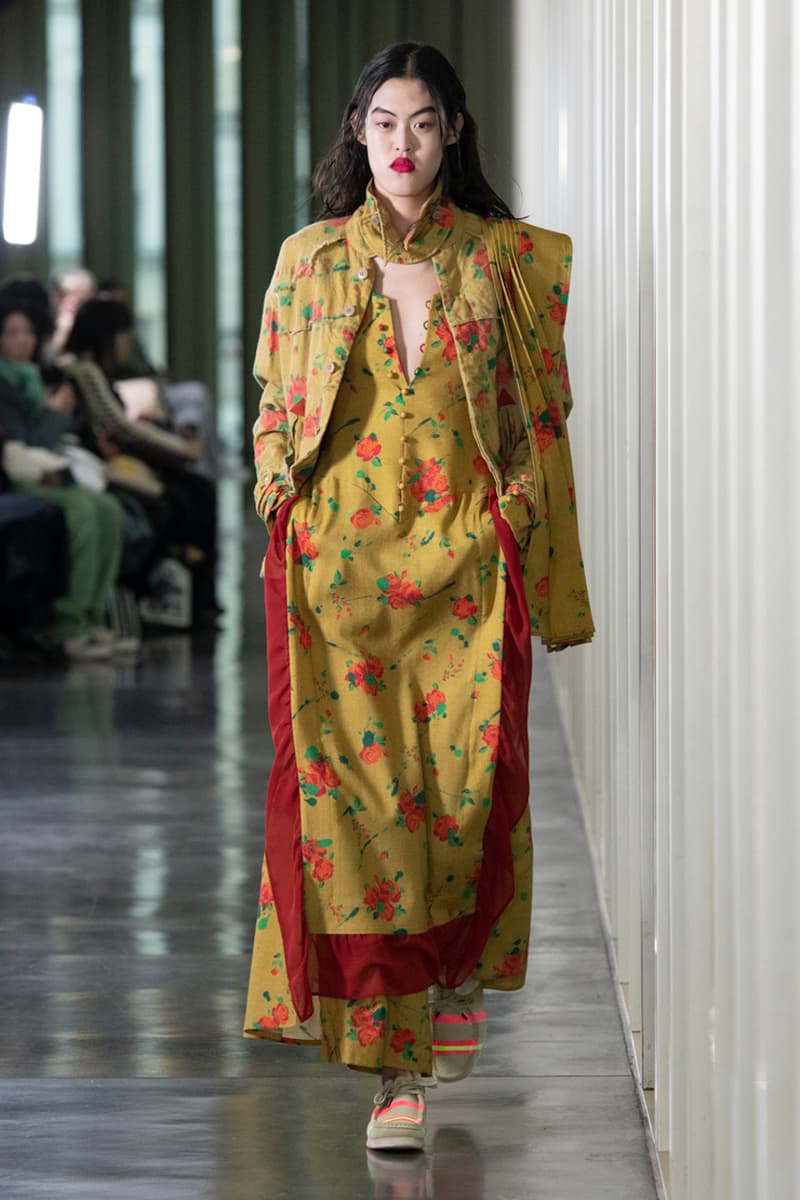 18 of 24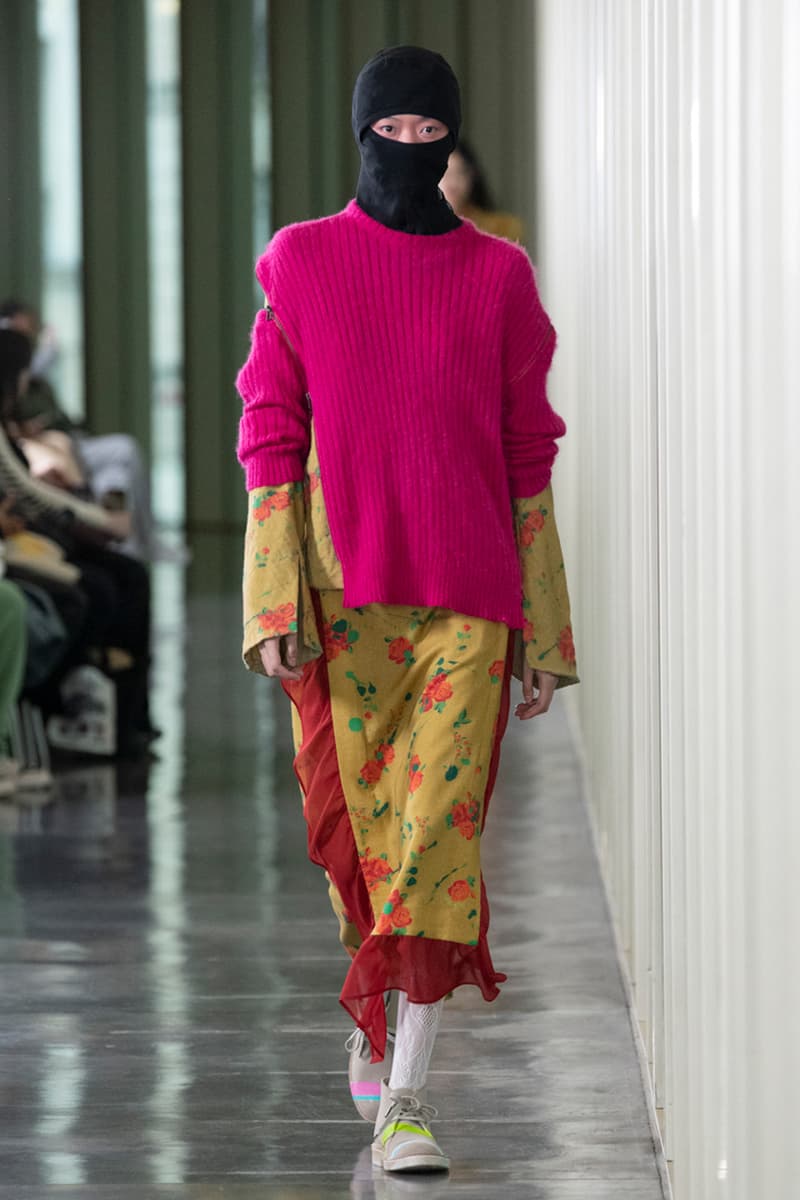 19 of 24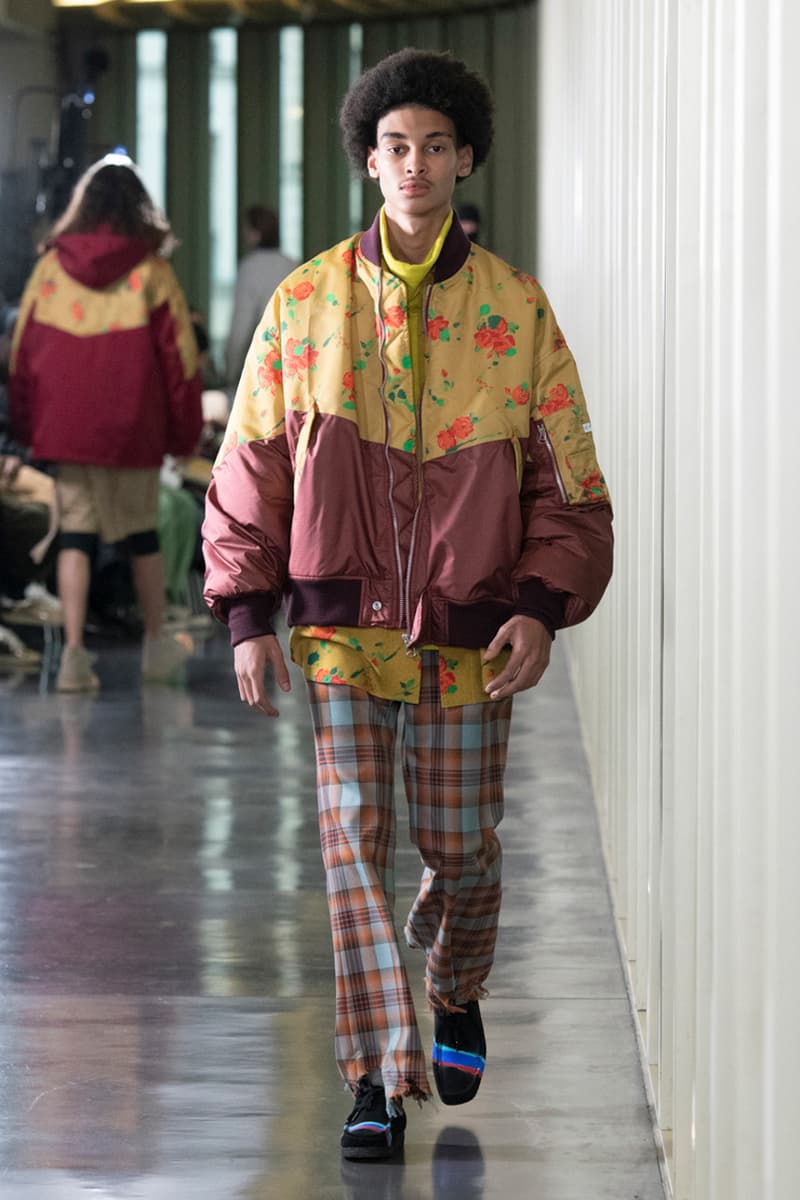 20 of 24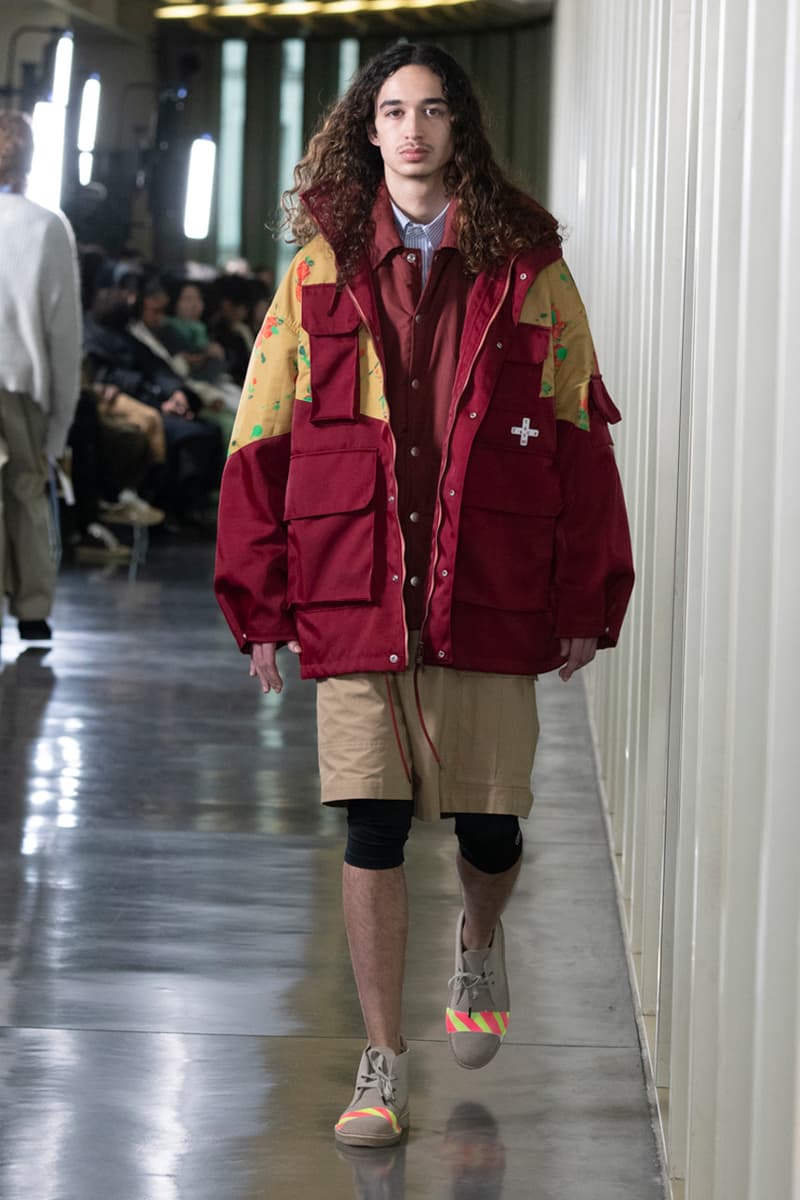 21 of 24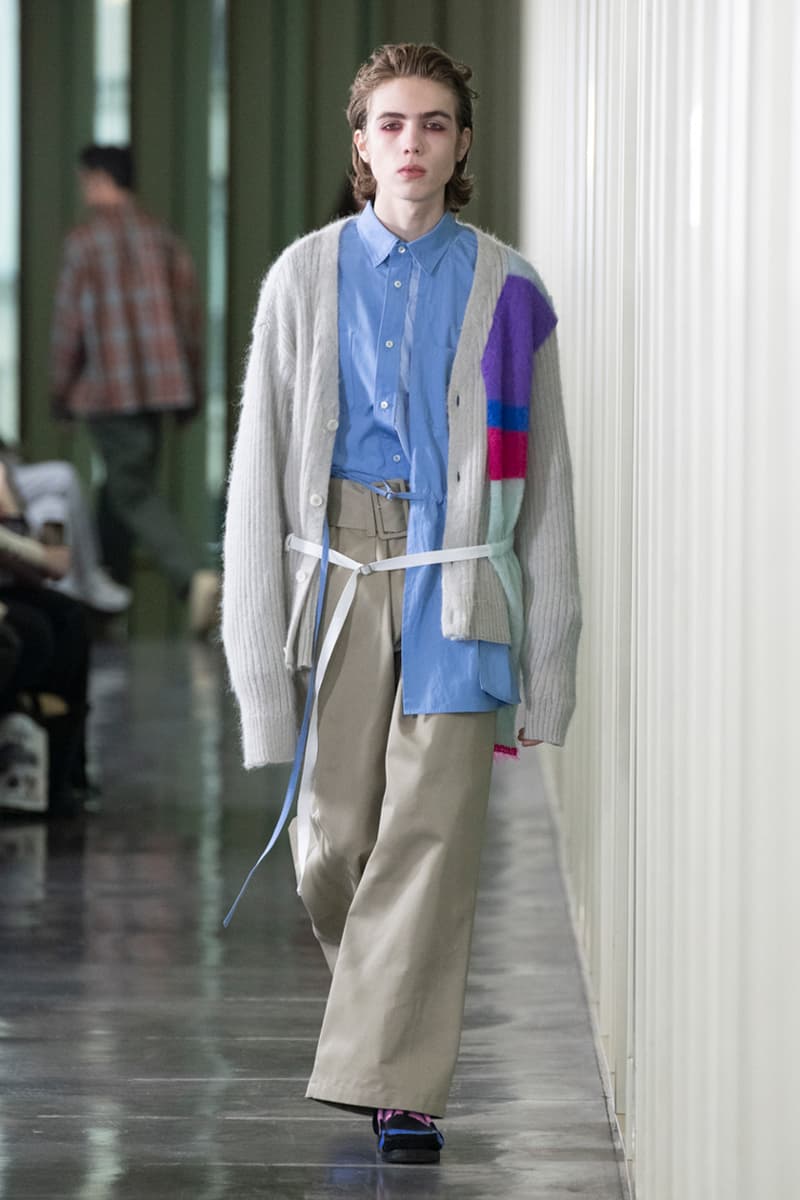 22 of 24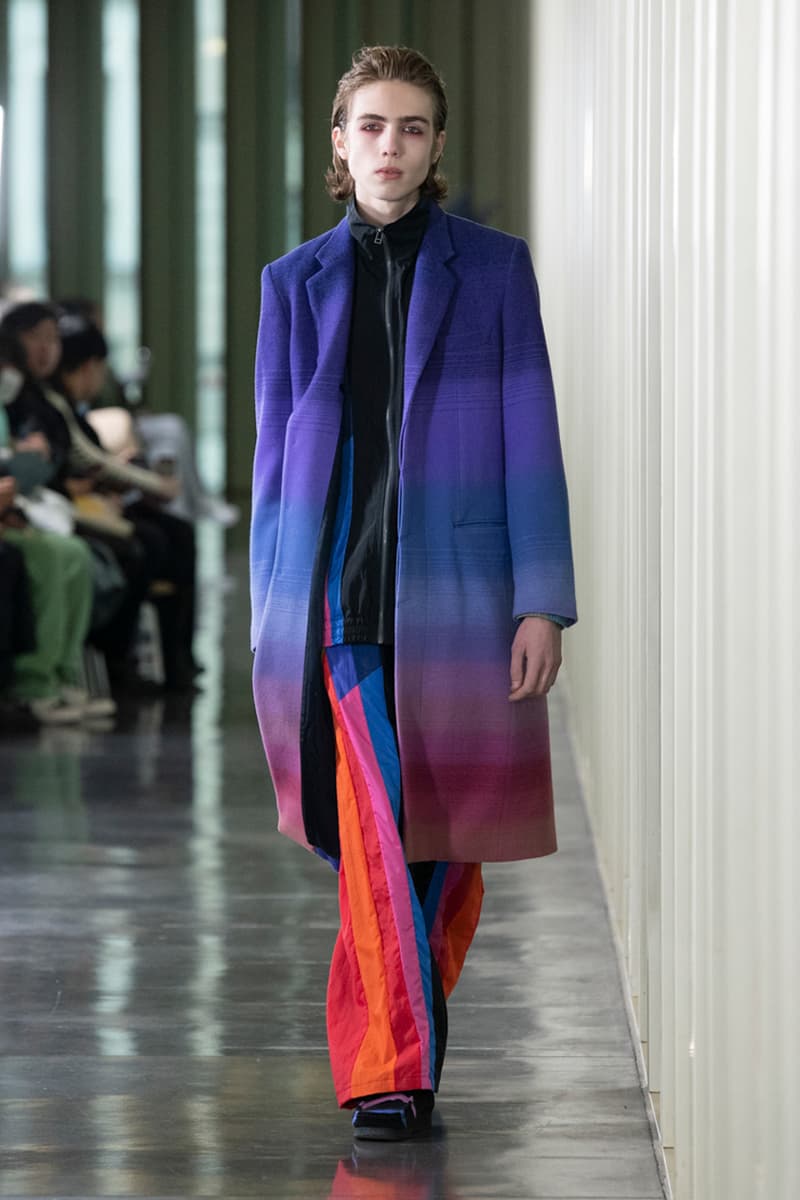 23 of 24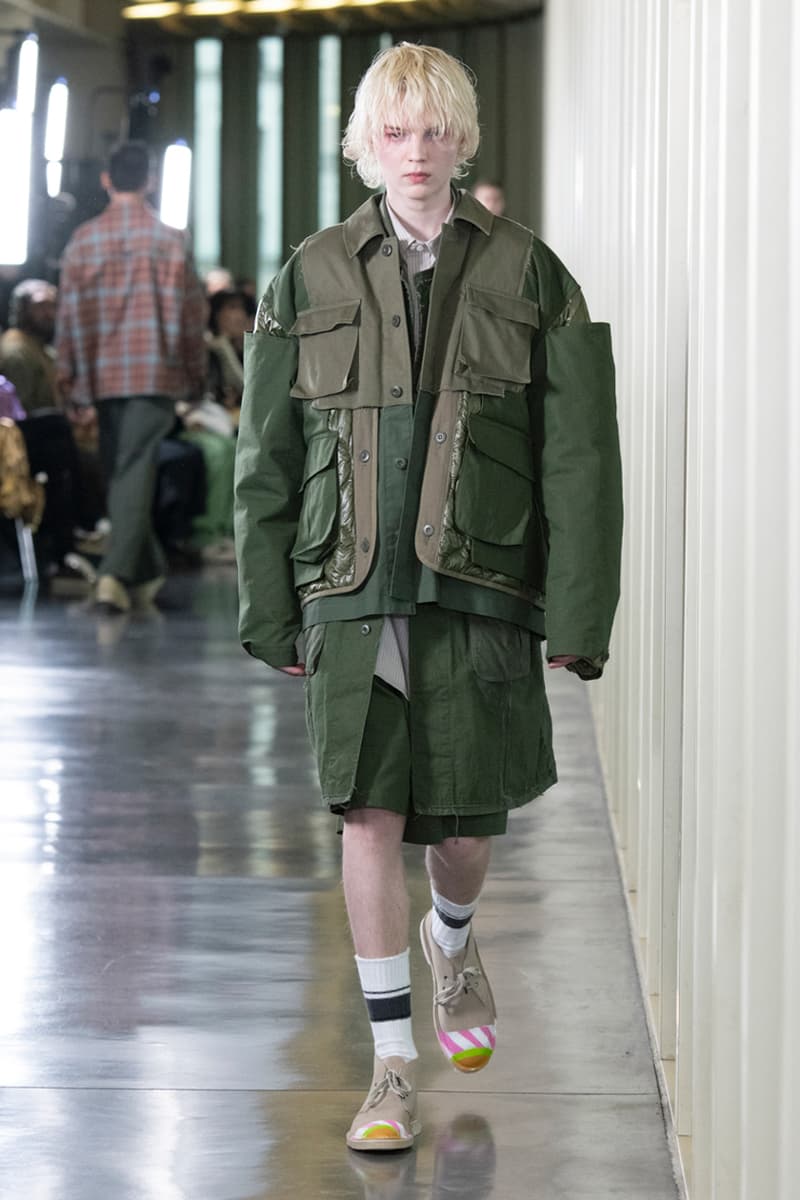 24 of 24
Facetasm has just presented its Fall/Winter 2023 collection at Paris Fashion Week, and the Tokyo-based brand has experimented with color like never before. 
The collection starts with a selection of outwear designs, such as heavy-set jackets and cropped bombers. Mainly, the former comes coated in blacked-out hues, designed with various pockets, snap buttons, and dropped shoulders. For the latter, the collared jackets arrive with more militarian undertones. For example, tones of khaki are complemented with earthy leather detailing around the waist to create a contrast of colors that also complement one and another seamlessly. 
However, the overarching theme of the collection bases itself around color, color, and more color. Highlights come in the form of a knee-length blazer, designed with almost-hidden pockets — think Joseph and the Amazing Technicolor Dreamcoat, only much classier. What's more, is that the blazer is also matched with corresponding trousers which fall freely over square-toe leather shoes.
Furthermore, the Facetasm also plays with floral patterns, Aztec influence, and plaid patterns — similar to the brand's Spring/Summer 2022 collection. Rounding things off, the presentation also includes a melange of show-stopping face masks, designed with additional flower patterns. The face veils come in an assemblage of hues too, from solid purple to a combination of orange, grey, and blue.
As a whole, Facetasm's FW23 collection is designed for those who want to stand out from the crowd. And while there are a select few styles that tick the box of understated, the majority is a statement of intent; proving that tailored excellence can be fun and versatile for any occasion.
You can take a closer look at the collection above and in other Paris Fashion Week news, check out the Eytys FW23 collection.