Ètudes Gets Gritty for FW23
Taking to a parking lot to explore subverted city living during Paris Fashion Week.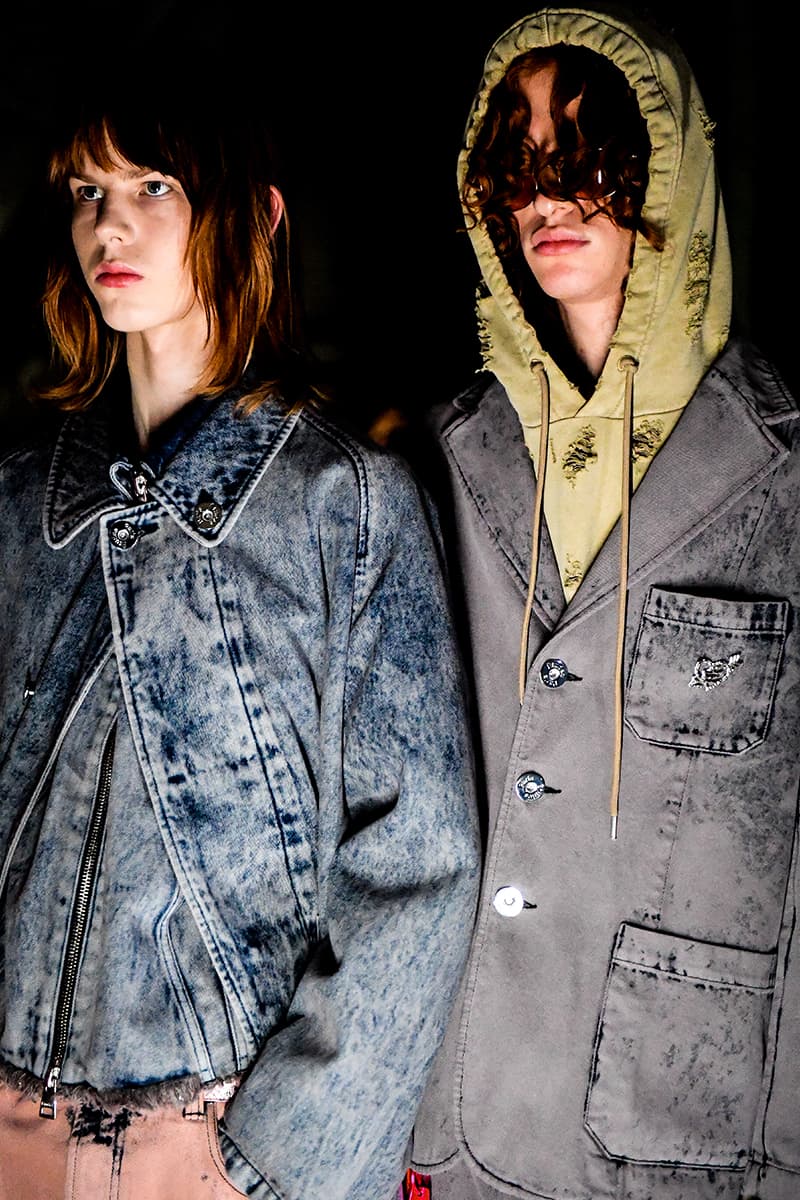 1 of 21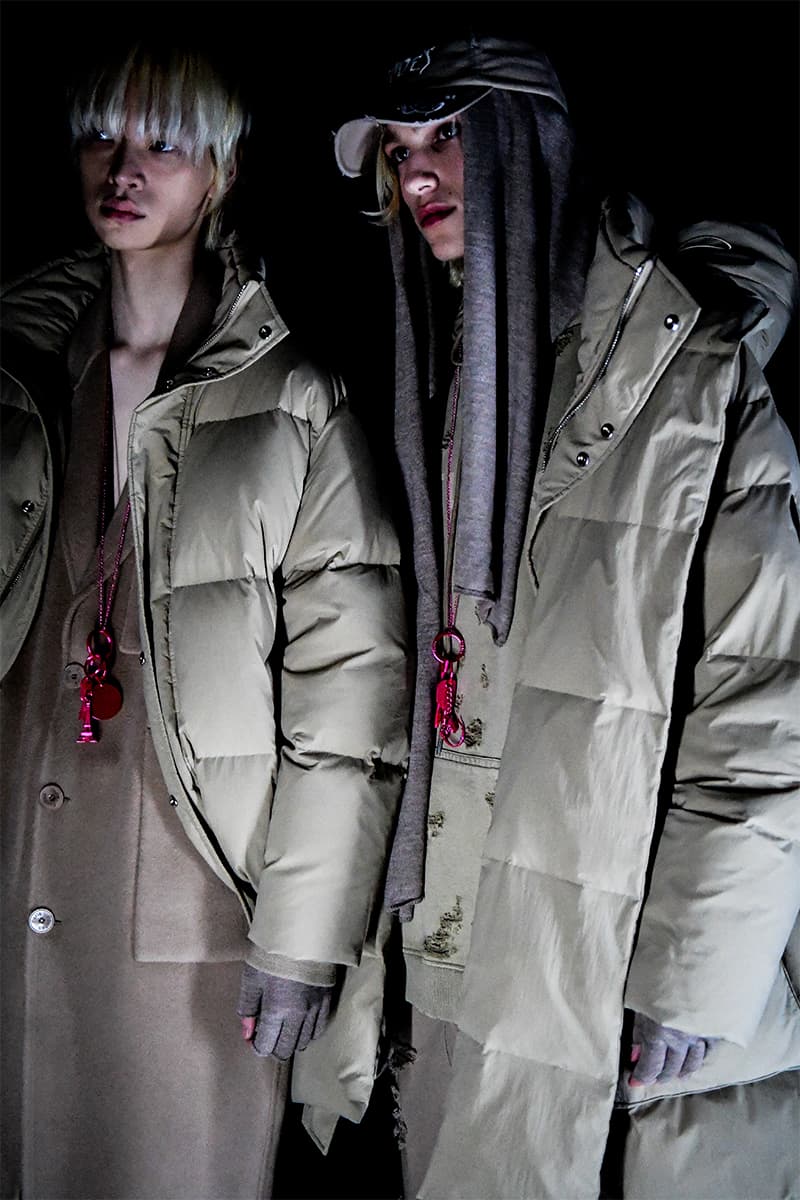 2 of 21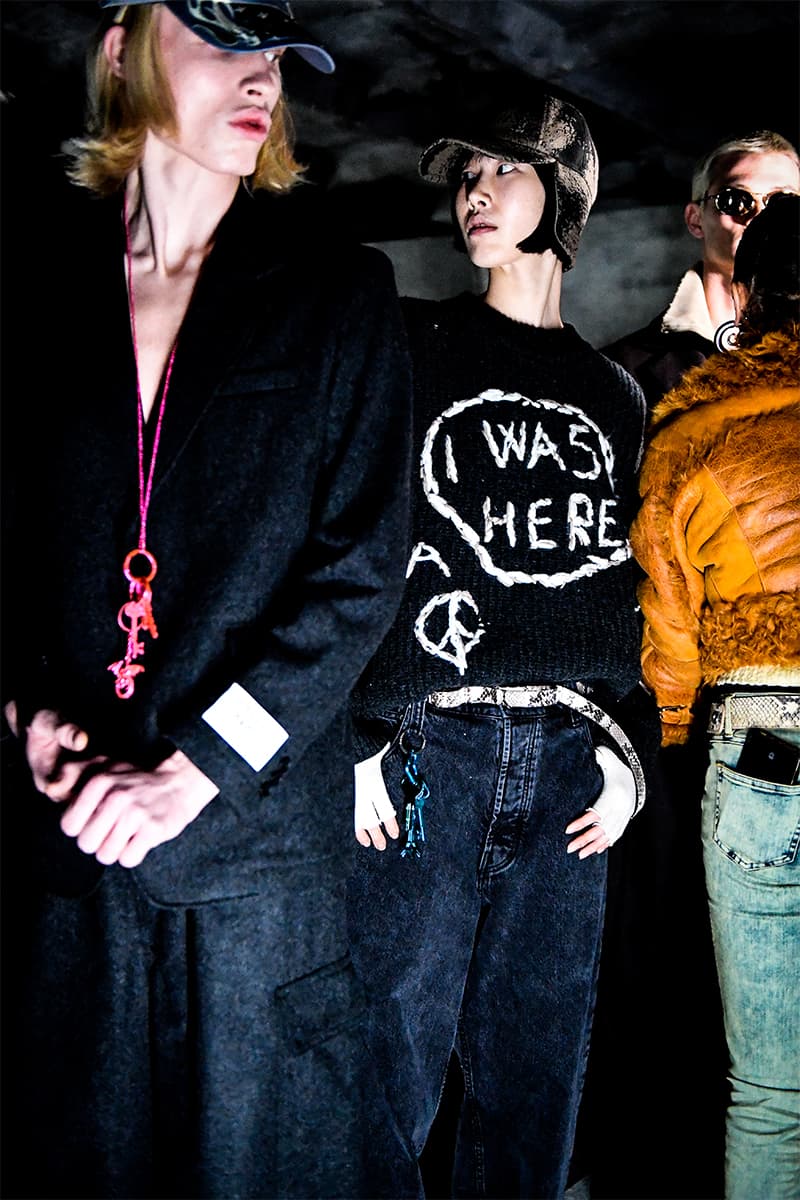 3 of 21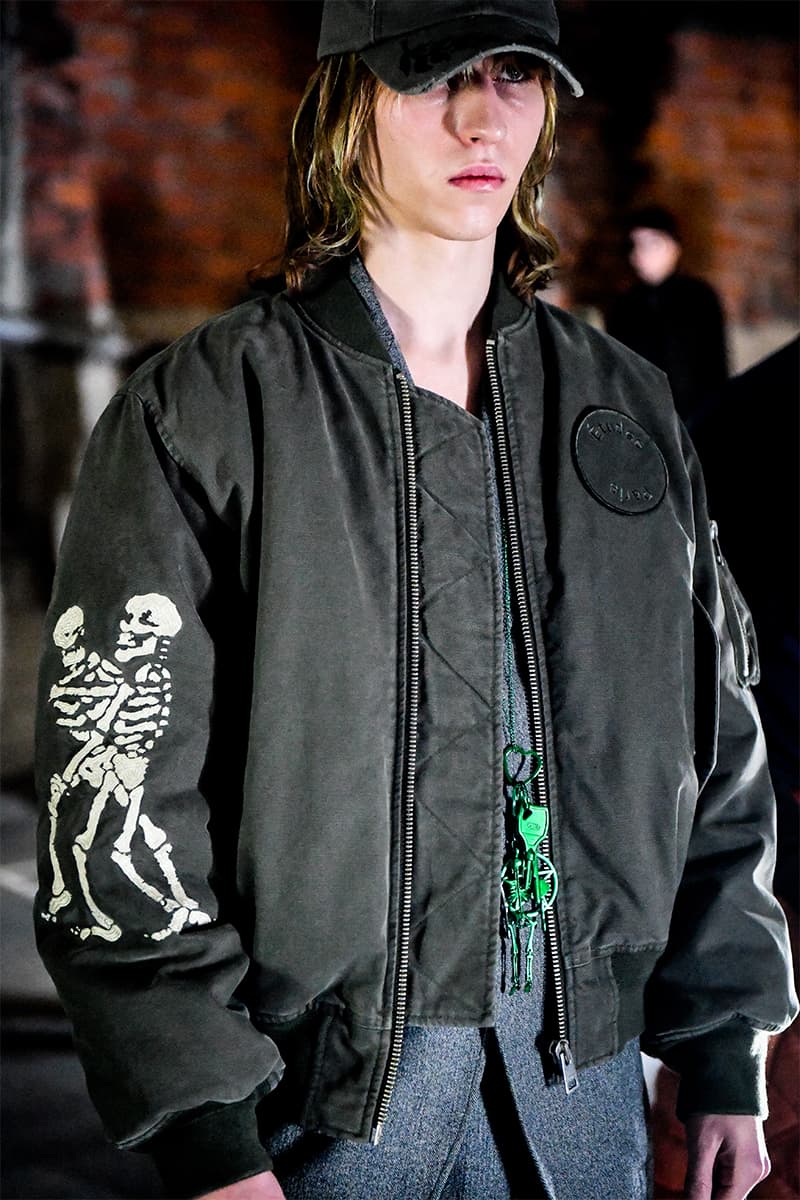 4 of 21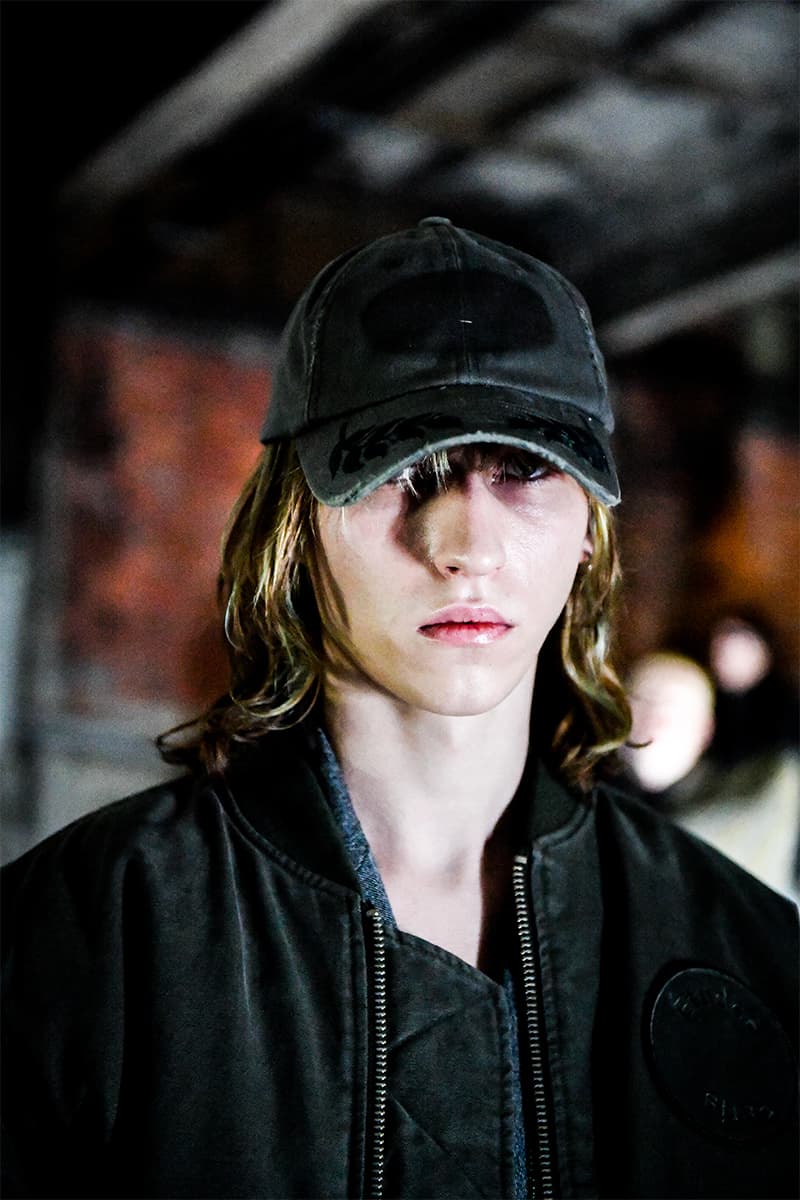 5 of 21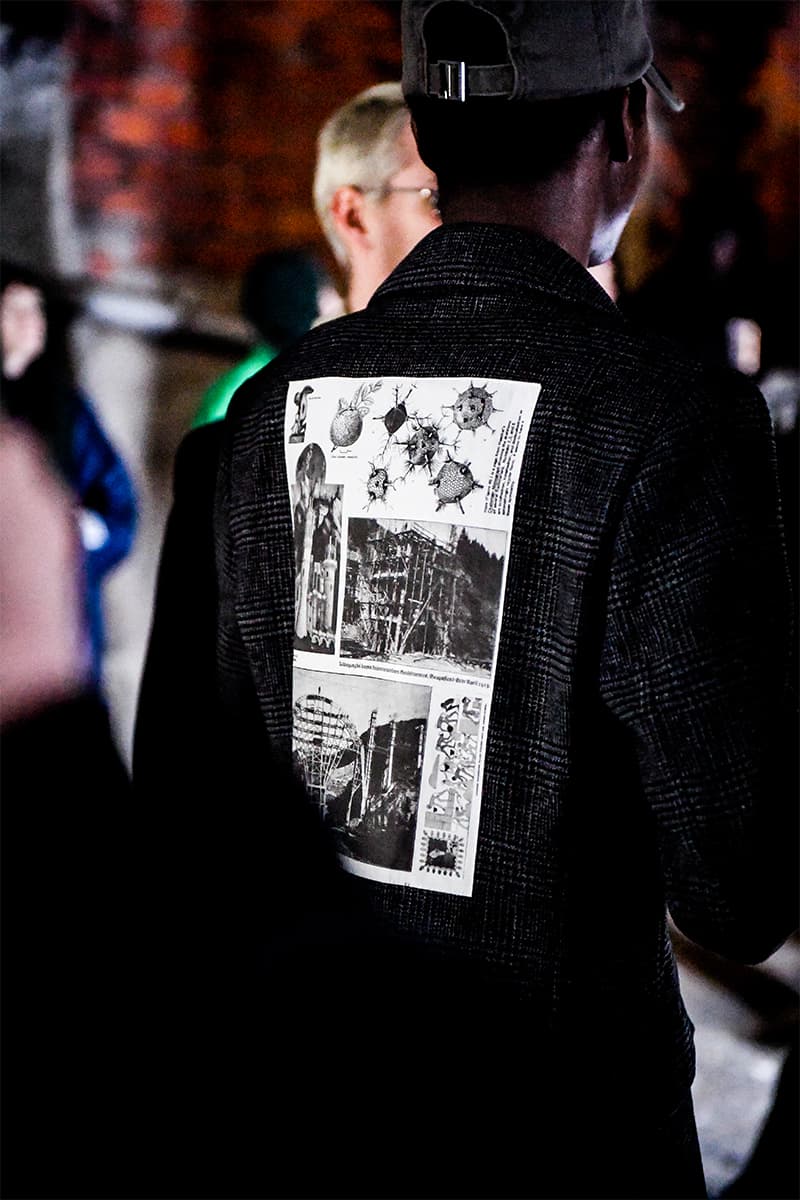 6 of 21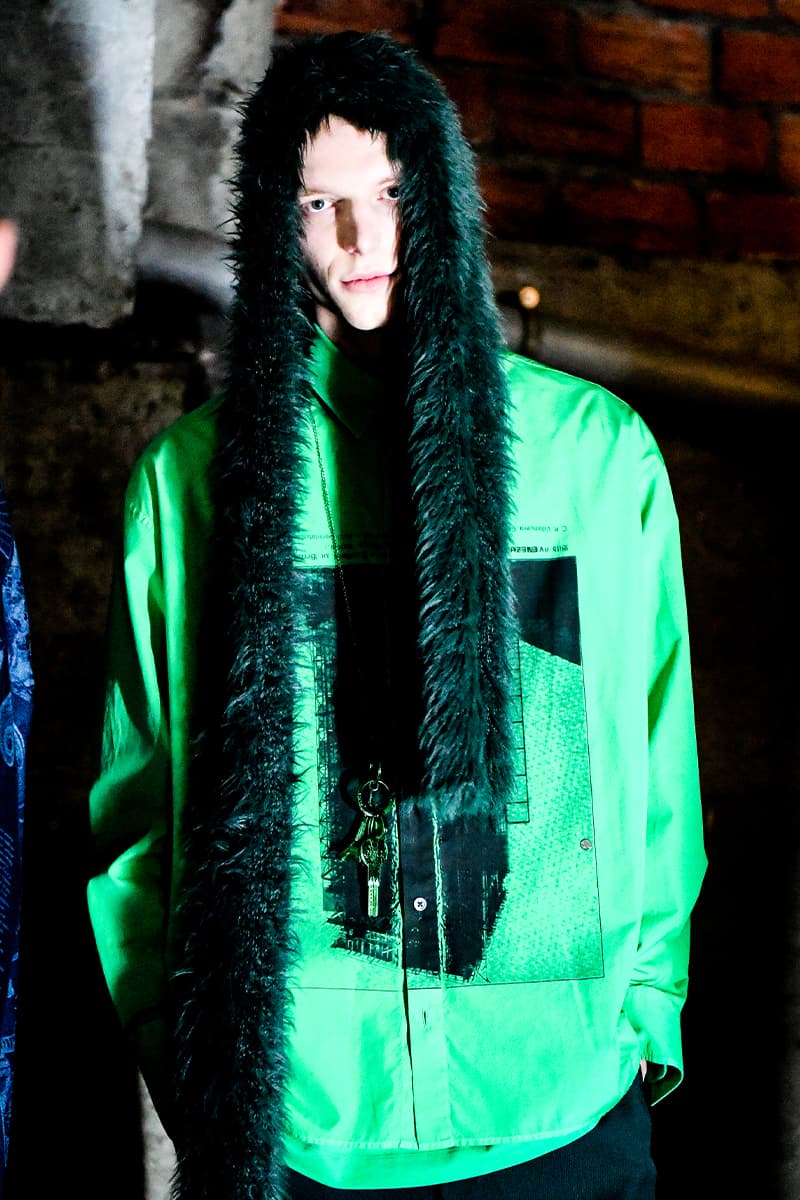 7 of 21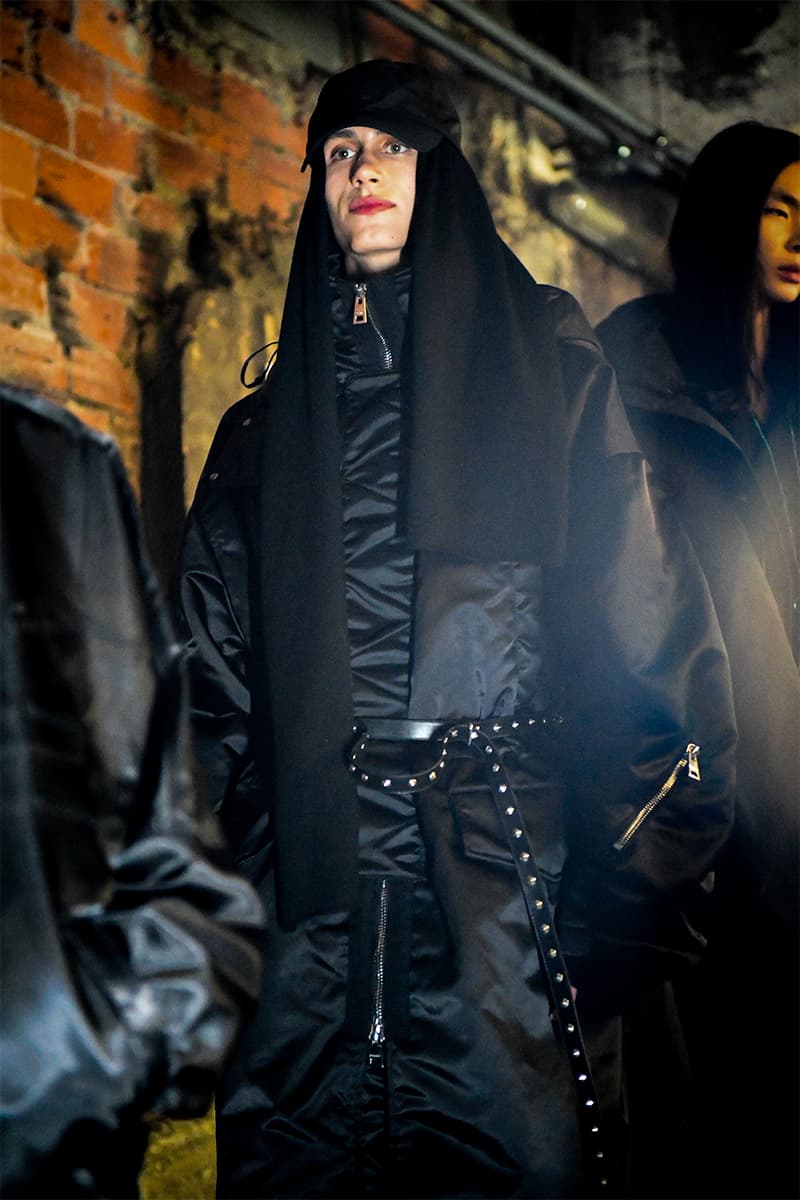 8 of 21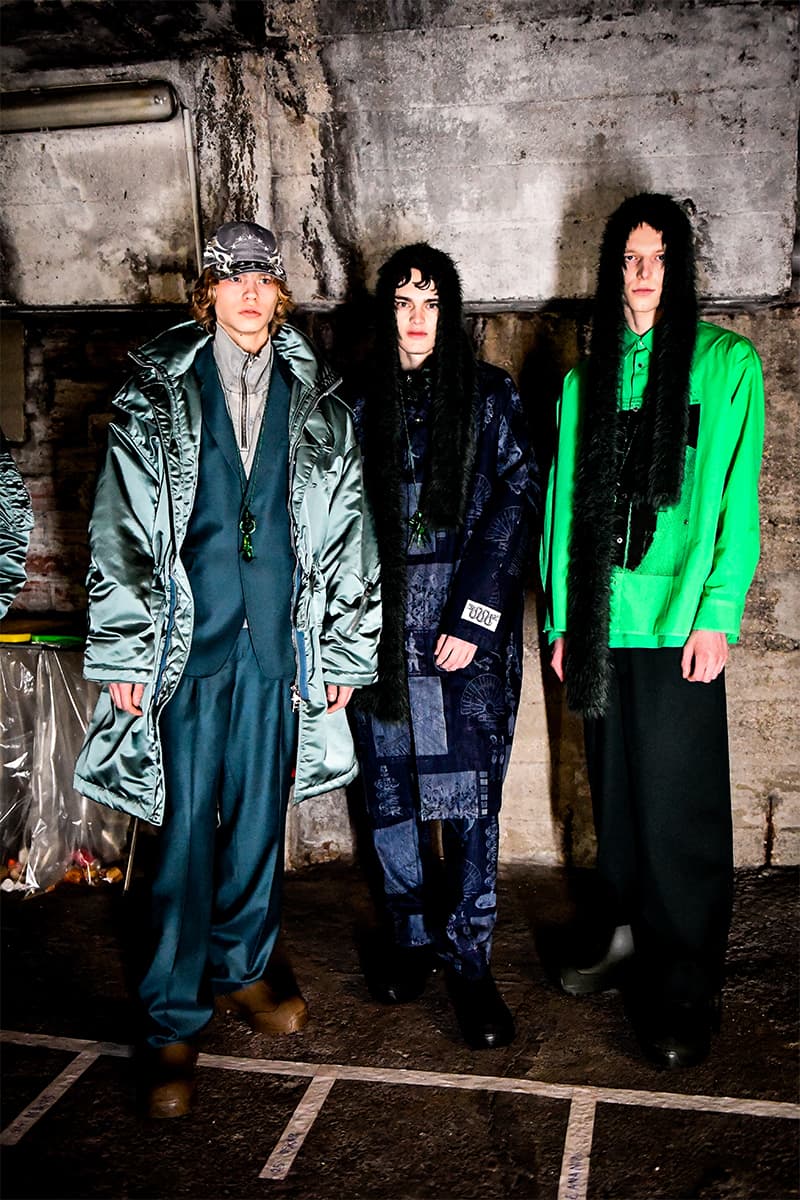 9 of 21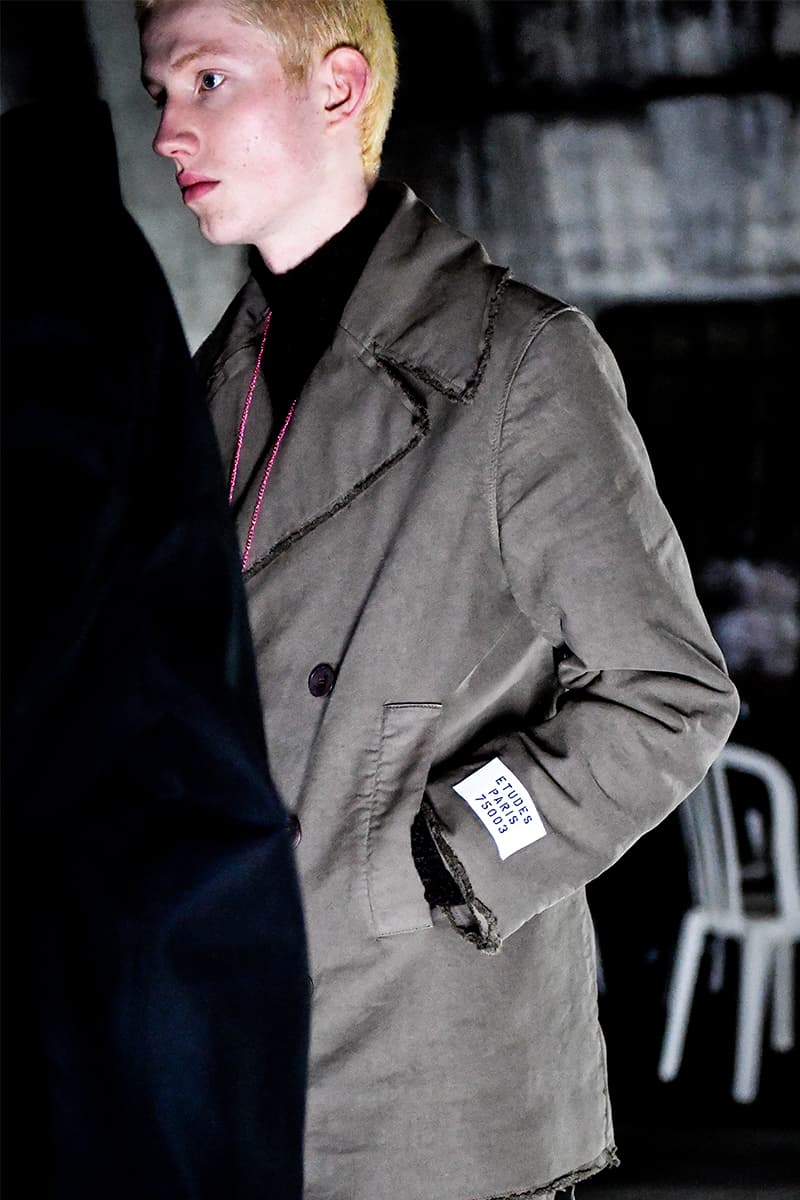 10 of 21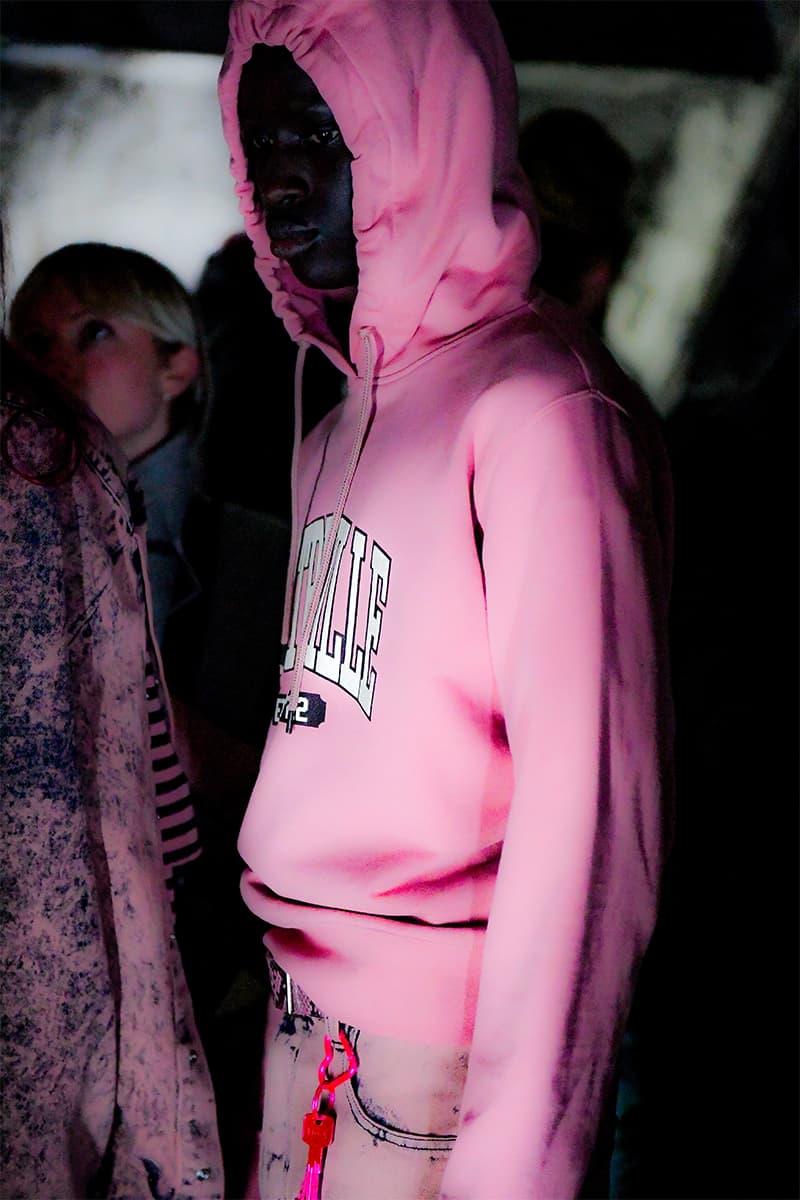 11 of 21
12 of 21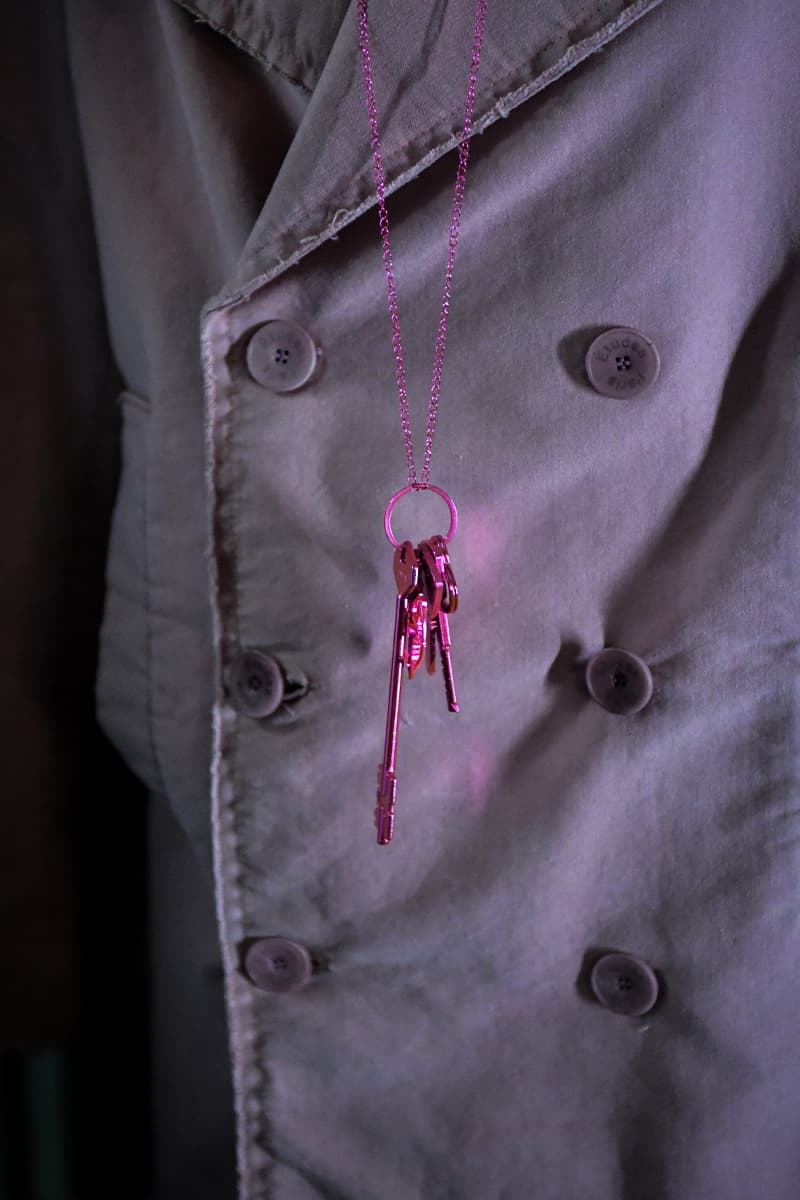 13 of 21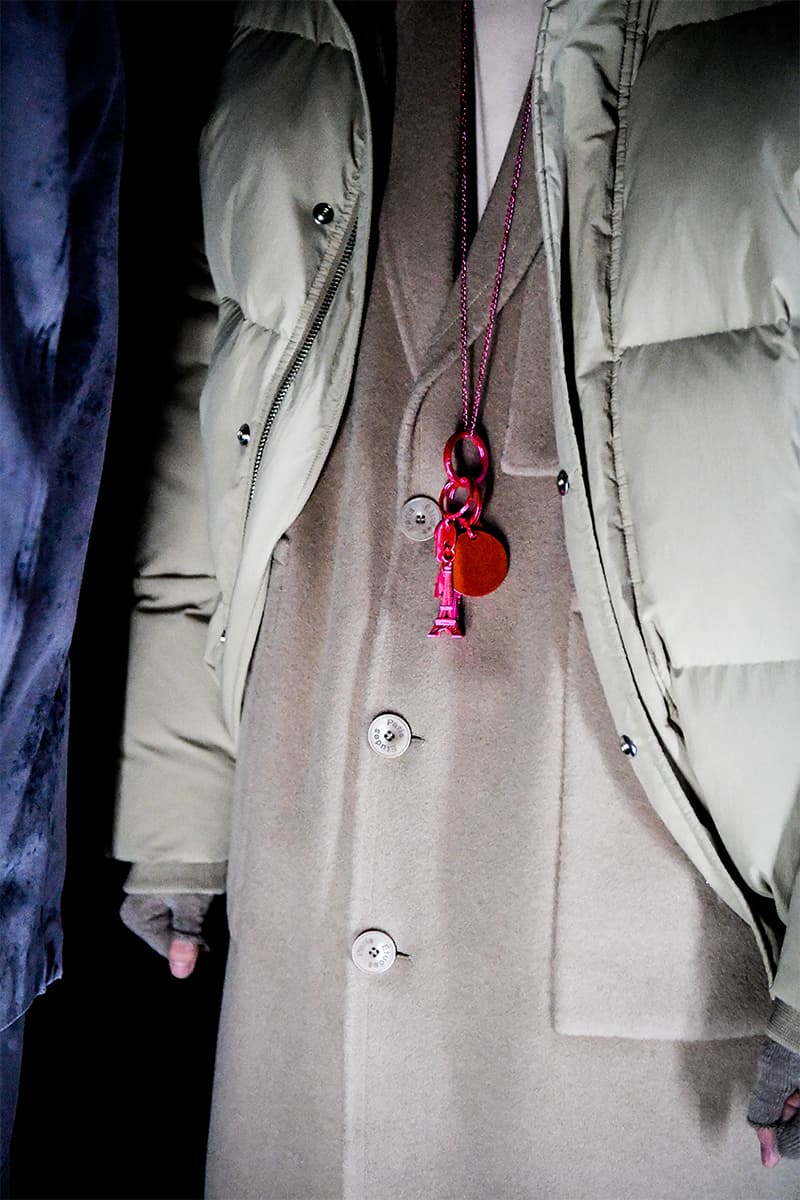 14 of 21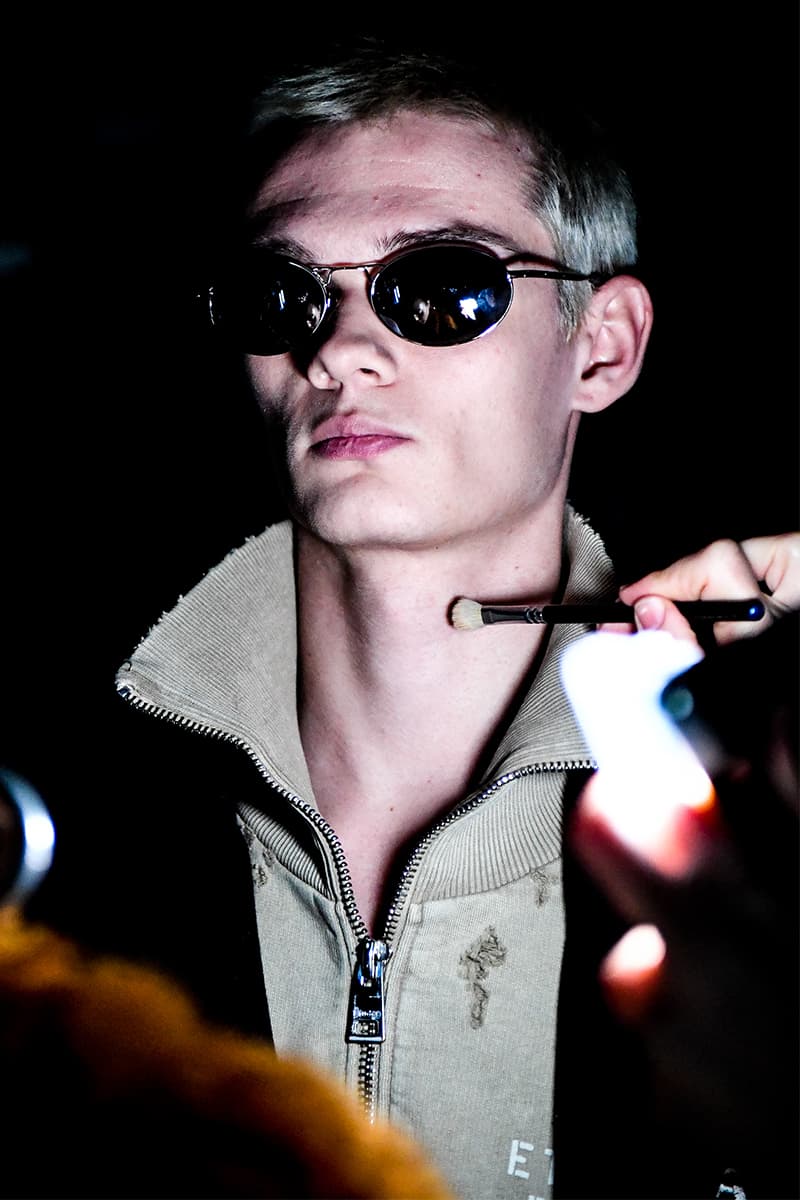 15 of 21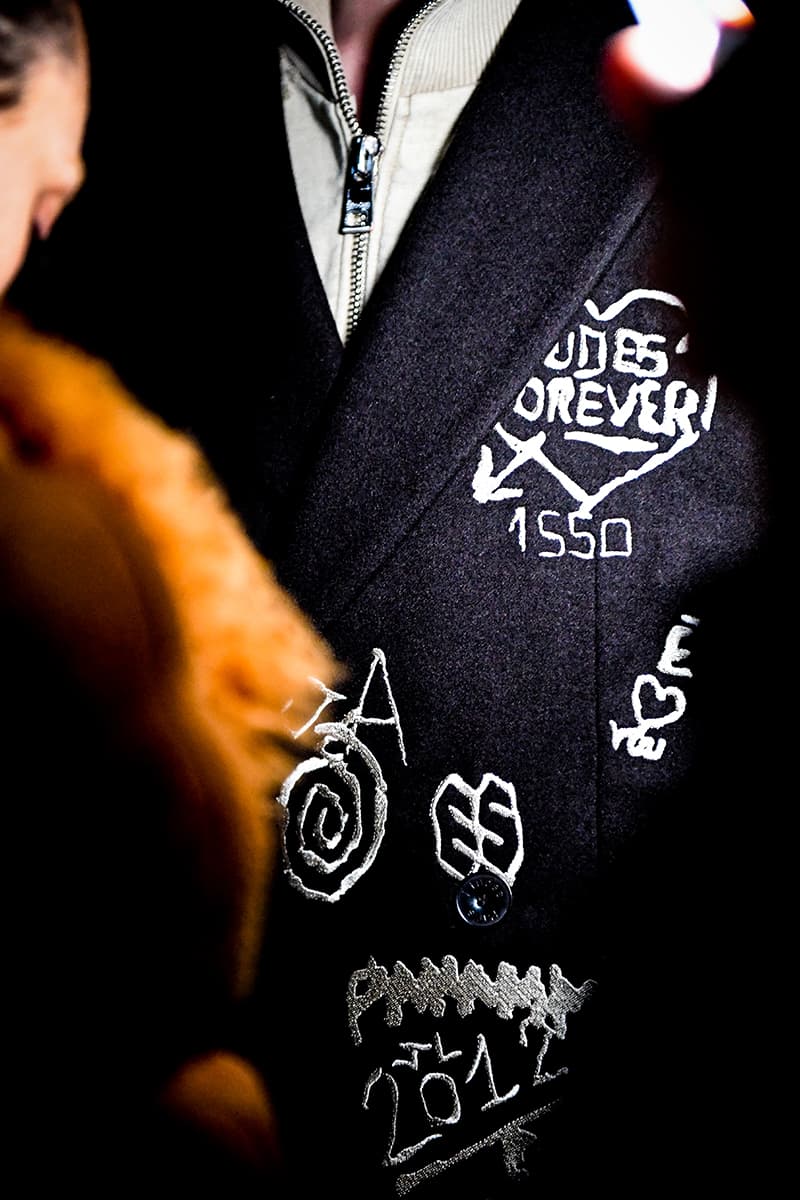 16 of 21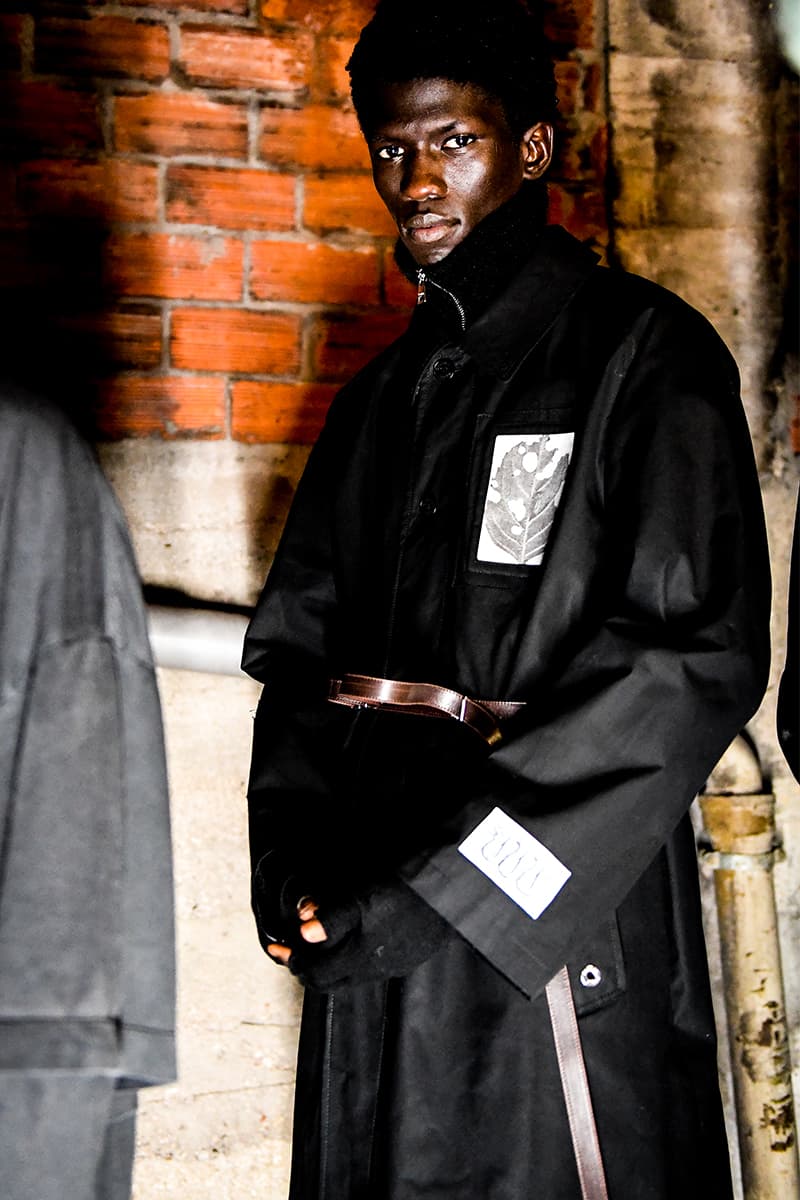 17 of 21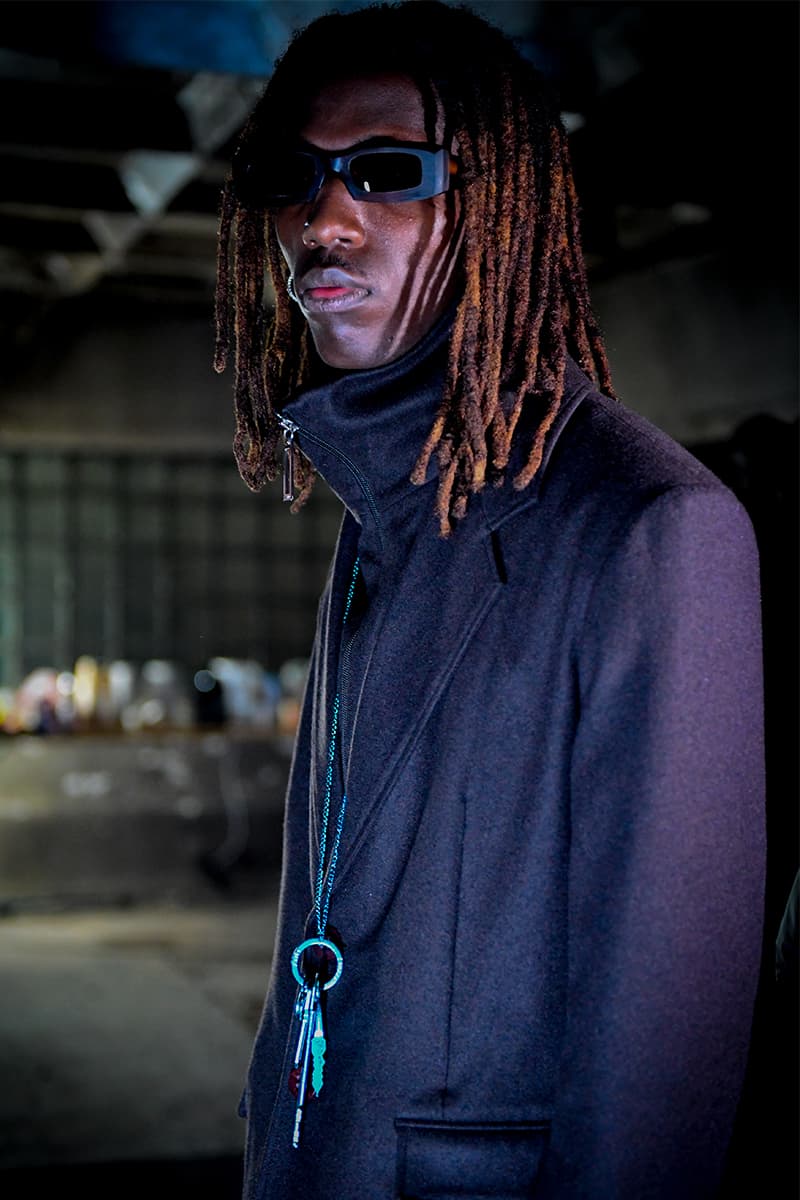 18 of 21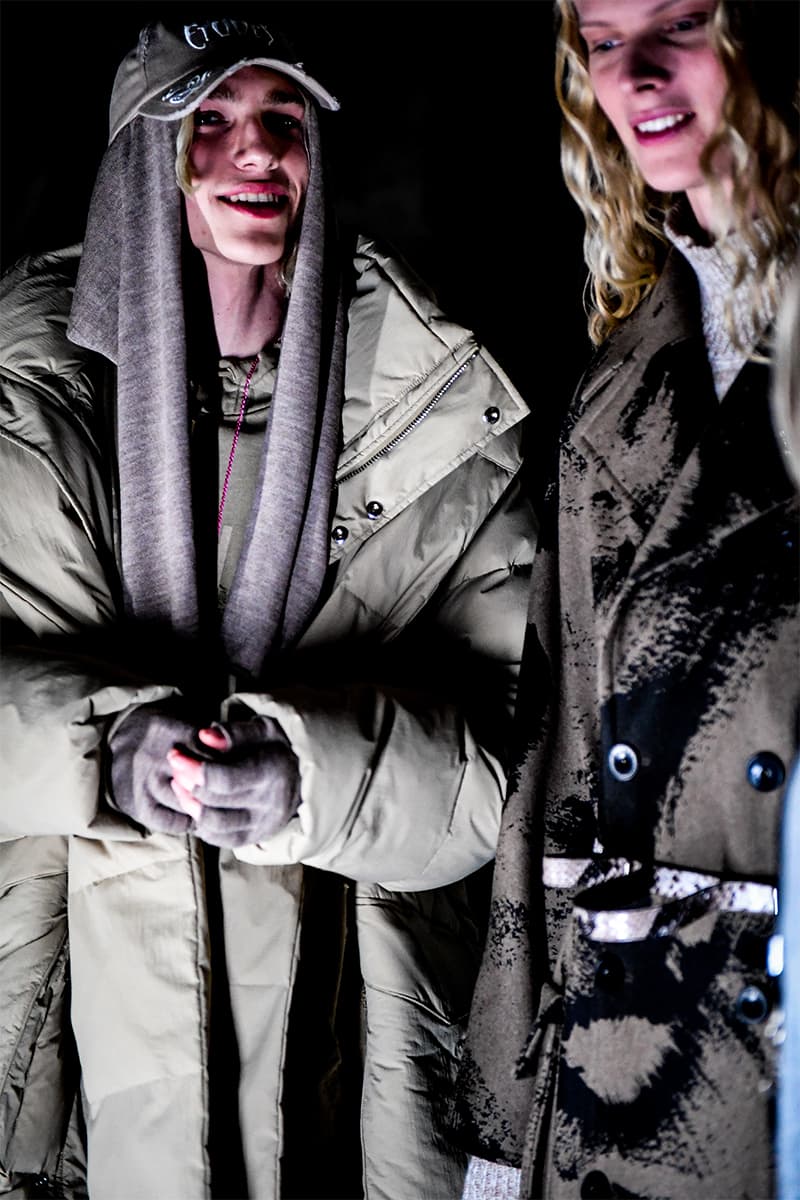 19 of 21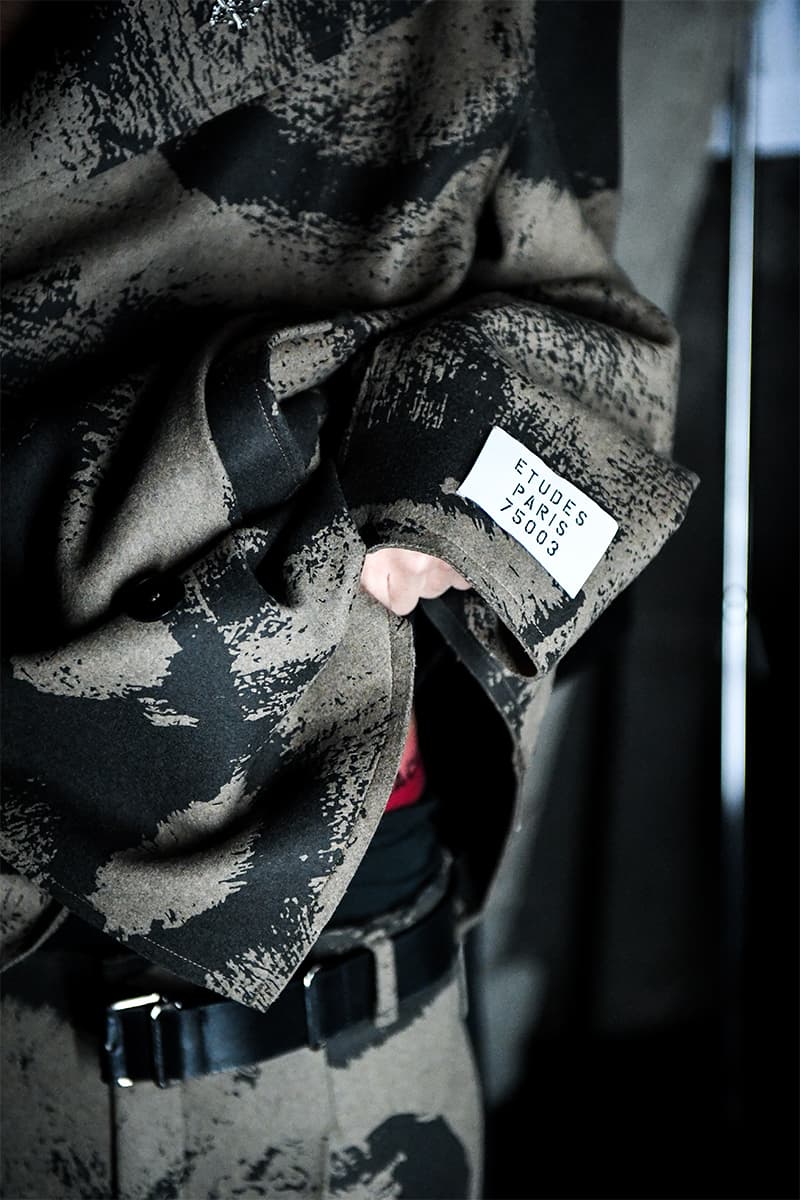 20 of 21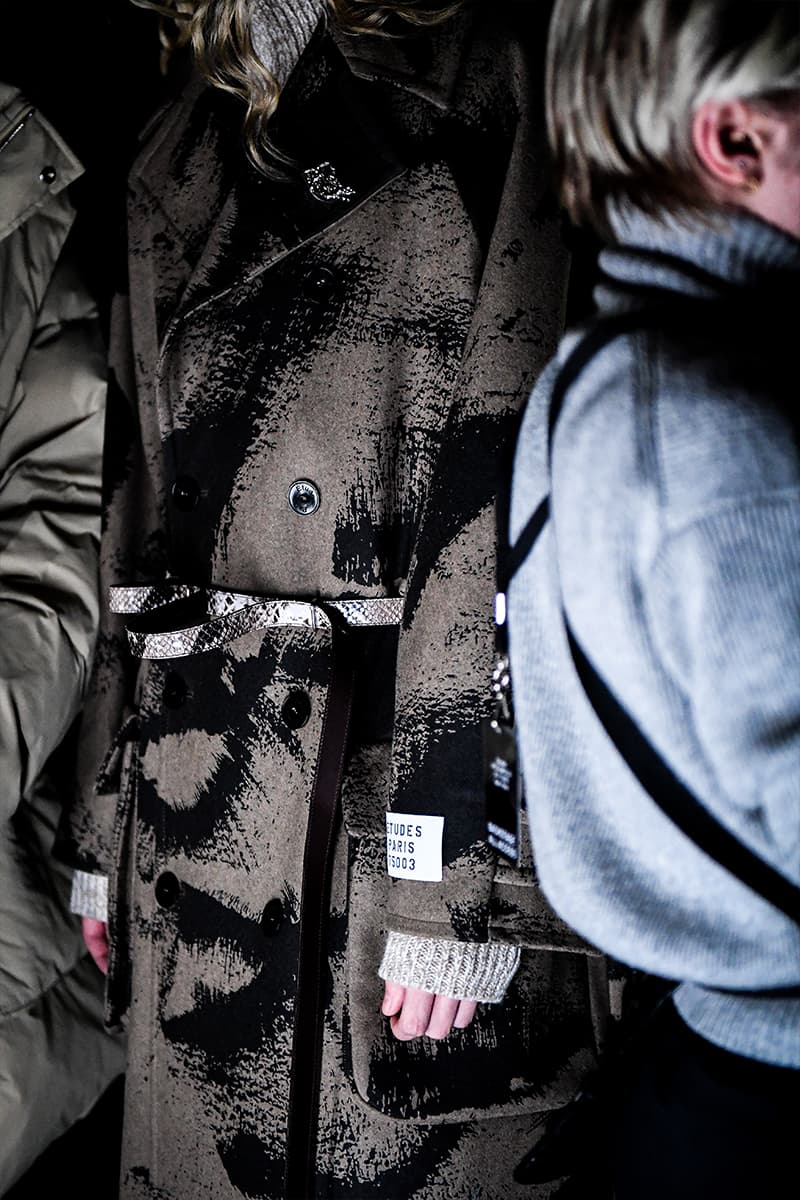 21 of 21
15 floors of Parisian concrete jungle parking complexity became home to Ètudes' Fall/Winter 2023 runway show. Twinkling music contradicted the stark gray backdrop, while the humming of projector lights filled the air. This is a hard texture for Ètudes, which for this season continues to examine city life in its hometown of Paris; and is a far cry from a brand known for its branded essentials.
Such harshness is, of course, replicated in the collection. Industrial brutalist palettes of rust, dusty rose, concrete, beige, white, black, and dark green take form on clothes that, like the setting, reflect the hard realities of city living.
A live performance by the French musician Koudlam marked the start of the show, with his crooning vocals acting as the perfect accouterment to Ètudes' eerie atmosphere. It was here we got a glimpse at what was to come, as the singer's outfit looked like a man in a suit — only now, he's taking his emotions out through his voice, shown in the clothes' dishevelment.
Tailoring is not perfect with its edges raw and unkempt. Denim is destroyed. Padlocks, like those found to symbolize love on a Parisian bridge, are etched with the brand's logo and join other street finds like coins, both of which are turned into 3D artifacts on knitwear and tailoring, both as relaxed as each other. And in a true ode to its country, we find necklaces charmed with metallic pink Eiffel Tower statues, like the ones that litter the streets nearby the national landmark.
But aside from the references to everything near and dear, Ètudes also served up brutalism in a more direct form. From blazers that cut-and-paste graphics of buildings on them to suits and sweaters covered in graffiti symbolism, or even zip-up roll-neck jumpers that are frayed, distressed, almost burnt-looking all over, everything Ètudes touched was a nod to shaking up the system.
This became more apparent as formal outerwear, such as a rather contradictorily well-finished coat, was styled over jersey track pants that draped along the floor, being trodden on and ripped more and more as the models descended the parking space.
Bringing the collection together was an underlying indie sleaze aesthetic, akin to what we recently saw at Our Legacy. Like its Swedish counterpart, scarves were skinny, silhouettes on multiple pieces were cinched in all the right places, and jumpers were fuzzy.
Ètudes' FW23 collection can be seen in the gallery above, shot exclusively backstage by Hypebeast. Stay tuned to Hypebeast for more Paris Fashion Week FW23 content as the days go on.
In other news, VTMNTS has served your new wardrobe essentials.