Cristiano Ronaldo Banned From Making Debut for Al-Nassr
The club must first terminate or sell a player to free up its foreign players quota.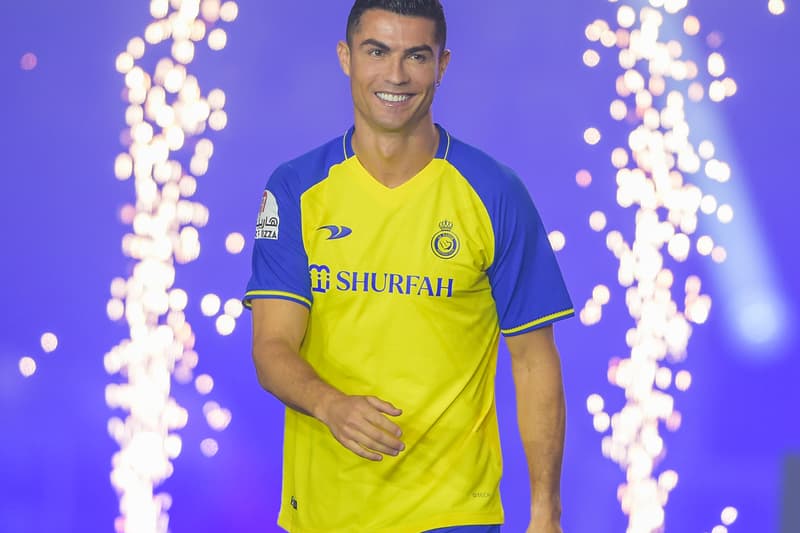 Despite being introduced to a packed crowd at Mrsool Park in Riyadh, Saudi Arabia, Cristiano Ronaldo is now banned from making his debut for Al-Nassr FC. The keep Portuguese soccer star was expected to play his first home game for the club against Al Ta-ee, but the club has reportedly exceeded its quota for foreign players.
Additionally, Ronaldo must miss his first two Saudi Pro League matches after being suspended by England's Football Association for knocking a phone out of a fan's hand after Manchester United's defeat at Everton last April. According to FIFA's Regulations on the Status and Transfer of Players, any sanction of up to four matches that has been issued by former associations must be "enforced by the new association."
The $200 million EUR (approximately $213 million USD) two-and-a-half season signing made Ronaldo Al Nassr's ninth foreign player, one more than the eight allowed by Saudi football authorities. Al Nassr has yet to register Cristiano Ronaldo as they do not have vacancy for the foreign player, meaning he is indefinitely banned from making his debut for the club. A foreign player for Al Nassr must now be sold or have their contract terminated by mutual consent before Ronaldo can hit the field.
Reports note negotiations to sell a player are in the works and Uzbek midfielder Jaloliddin Masharipov is most likely set to make way for Ronaldo.
Although he was not able to play for Al-Nassr FC in their postponed 2-0 victory against Al Ta-ee, Cristiano Ronaldo was met with cheers and noted earlier this week that he looked for a new challenge by coming to Saudi Arabia despite receiving offers from around the world. "I'm a unique player. It's good to come here, I broke all the records there (in Europe) and I want to break a few records here," said Ronaldo.
In case you missed it, the Professional Fighters League signed an MMA-exclusive partnership with Jake Paul.