Zaxby's Unveils Zax Sauce and Tongue Torch Hot Sauce Popsicles
Hot, but ice cold.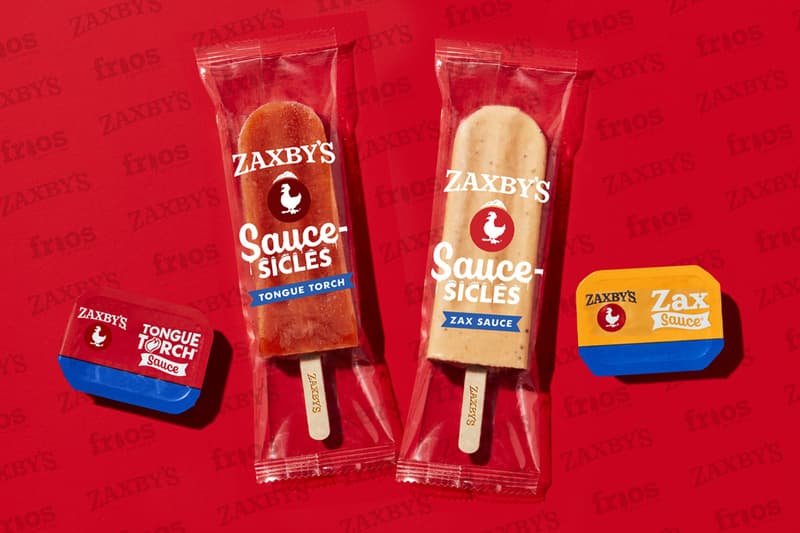 Summer isn't over yet for Zaxby's with its newest line of sauce popsicles — aptly dubbed "Saucesicles."
The Saucesicles were created in partnership with popsicle brand Frios and is offered in two of Zaxby's flavors; the Zax Sauce arrives with sweet, tangy and creamy hits comprised of a secret spice mix, black pepper and Worcestershire sauce, while the Tongue Torch features mild heat alongside tomatoes, garlic, paprika, turmeric and lime. "Zaxby's sauce is going where no sauce has gone before: the freezer. Why? Because we figured if you'll lick every last drop of that legendary sauce off your fingers, you'll probably lick every last drip of sauce off a popsicle," the official website reads.
Zaxby's Saucesicles are available now for free via the official Saucesicles website, and is first come first serve while their supplies last.
Elsewhere in food and beverage, Shake Shack is bringing back its Gochujang chicken menu.