UFC Legend José Aldo Is Officially Retiring
The King of Rio retires from MMA after 18 years.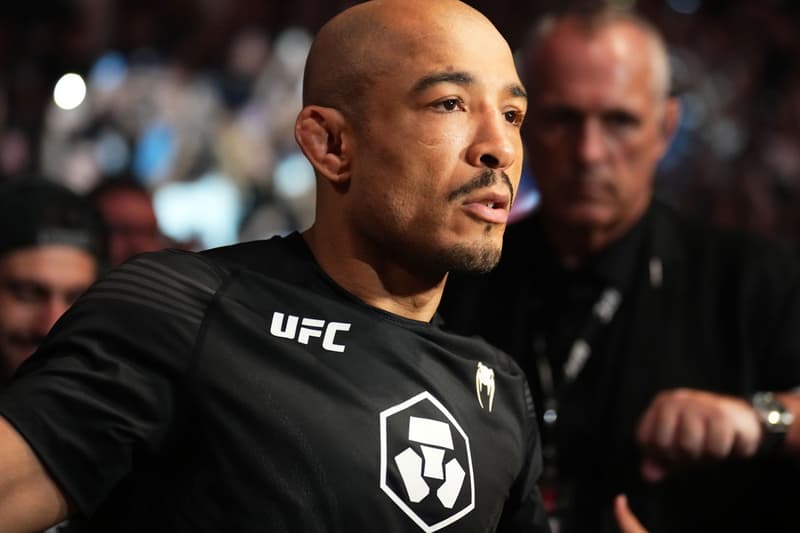 UFC legend and all-time MMA great and former WEC featherweight champion José Aldo has officially retired from the sport at age 36. The announcement was made by UFC on their Twitter account, congratulating the fighter on a "legendary run."
After 18 years, Aldo has formally requested a release from his UFC contract. The request has been granted, confirmed by his coach and manager Andre Pederneiras to ESPN. While his retirement alone will not get him out of the UFC contract, which is currently frozen, the fighter has been removed from any of UFC's official external rankings, a move to show that he is no longer an active fighter. If he is released by his contract, he will be able to compete in other promotions including other combat sports like boxing.
With 31-8 record, Aldo is considered one of the top five fighters the sport of mixed martial arts has ever seen. At 145, the Brazilian striker has held the UFC/WEC featherweight title between November 2009 to December 2015 and has also accumulated a division-record nine title defenses. Between 2006 and 2014, he won 18 consecutive fights and even rebuilt his career after a stunning 13-second K.O. loss to Conor McGregor in 2015. Aldo finishes off his UFC career with a 21-7 record between that and WEC.
The King of Rio calls it a career ?

Congratulations @JoseAldoJunior on a legendary run ? pic.twitter.com/VvRQwFV0PO

— UFC (@ufc) September 18, 2022
In other sports news, Jackie Robinson's used glove from his last MLB season could auction for $750,000 USD.